Cardboard Furniture Collection Prejudice from Sanserif, Green Ideas for Recycling Paper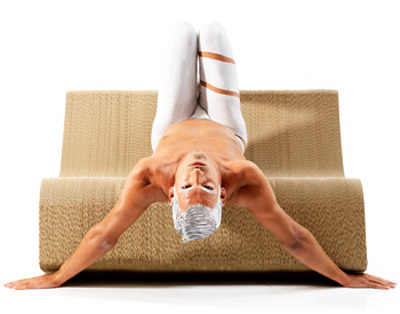 Contemporary sofa, cardboard furniture design ideas
DECORATING SMALL APARTMENTS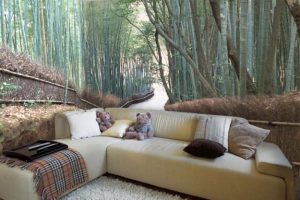 Cardboard furniture collection Prejudice include contemporary chairs with foot rests, ottomans, coffee tables and sofas. These contemporary furniture pieces are made of eco friendly materials and offer comfortable and gentle, unusual and interesting design.
A sofa features a broad seat and a gently curving backrest. The interior shape becomes an integrated footrest or a coffee table. An armchair is designed with similar features, creating a compact version for space saving interior decorating of small rooms.
This cardboard furniture design from Sanserif, www.sanserif.es/ is a blend of contemporary green technology and innovative ideas for recycling paper, contemporary form and surprising design ideas.
4 water saving eco friendly products, green ideas for kitchen and bathroom
Sustainable architecture, floating Arcology concepts
Cardboard furniture
Contemporary sofa, cardboard furniture design ideas
A nested seat and foot rest combination is versatile and adds unique functional items to eco-friendly interior decorating.
Made of 100% recycled cardboard these contemporary furniture is produced through a sustainable production process.
Cardboard chairs with footrests, eco friendly products
Pendant light fixtures made of corrugated paper
Modern sofa, top 10 living room furniture design trends
Contemporary furniture designs made of cardboard, are a creative way of raising awareness of the importance of sustainable growth, recycling and eco friendly products production.
More from modern furniture

Weave furniture design blends traditional techniques and modern trends in decorating with handmade items. Using natural ropes and twines, you can...