Small House Design Taking Advantage of Triangular Lot and Offering Modern Interiors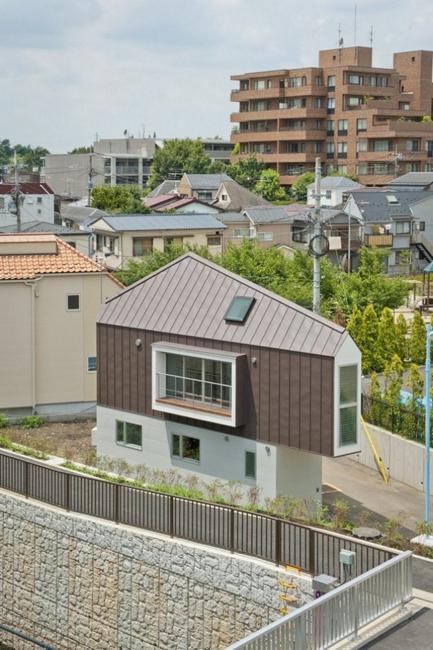 Unusual house design on small lot
A unique house with bright and functional home interiors reflects the modern trends in contemporary design offering well-organized living spaces and a comfortable lifestyle. Small architecture and space-saving interior design require more creativity and skills for developing functional and stylish rooms which promote a modern, stress-free, and pleasant lifestyle. Lushome presents the inspiring, triangular house design taking advantage of a small lot in Japan.
The triangular form utilizes valuable spaces creatively, skillfully, and efficiently while demonstrating that every site has a great potential. The small home interiors delight with natural, light colors and provide all the comfort a family needs in a house. Attractive and functional interior design, clutter-free decorating, and beautiful space-saving ideas work wonders with this small home. Its unusual form helps carve from the site enough space for the two-story home. Large windows and sliding glass doors make unconventional rooms bright and modern.
There are many smart ways to design a vast interior and improve the functionality of modern living spaces, but this house design project focuses on how to use all valuable spaces super efficiently and create beautiful, stylish, contemporary rooms while creating functional zones for kids and adults and maximizing small spaces.
Small house design with a large window seat in Australia
22 small houses offering a comfortable lifestyle
Beautiful small house design accentuated with red color accents
Triangular home with spacious interiors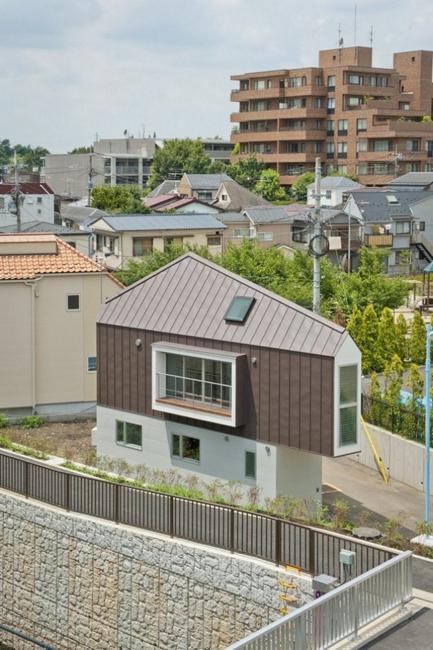 The modern interior design creates airy, open rooms on every floor which are functional and pleasantly bright. An angular room design extends the open space from one exterior wall to another dividing the house into functional zones and adding a contemporary vibe to modern interiors.
A window seat is a great space-saving idea that improves the living area and connects home interiors with outdoors. Bringing plenty of natural light into the rooms creates visually larger and more stylish living spaces. Large windows on both sides of the open space add a comfortable vibe to the original rooms.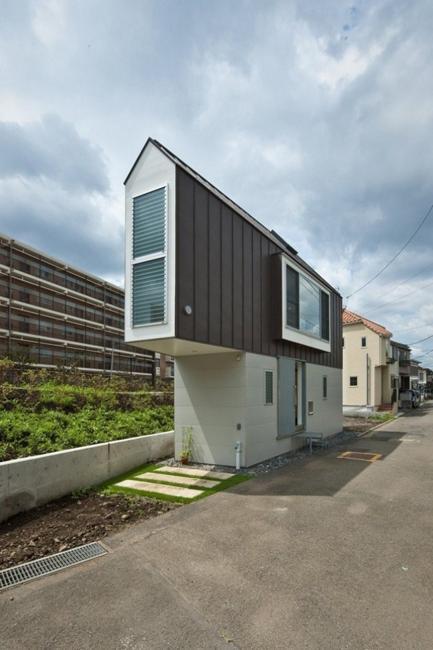 Creativity does not end with the unconventional and original architectural design. Lot restrictions and small spaces call for intelligent, space-saving solutions not only for the exterior but interior design and decorating also. Clutter-free furnishing in a minimalist style, light, neutral colors, and natural materials turn this little house into a beautiful and comfortable home.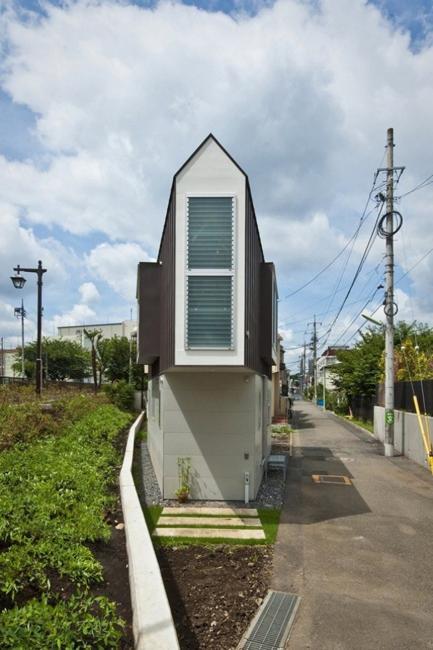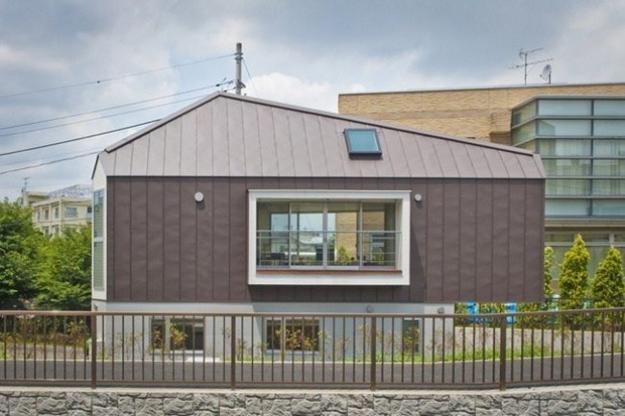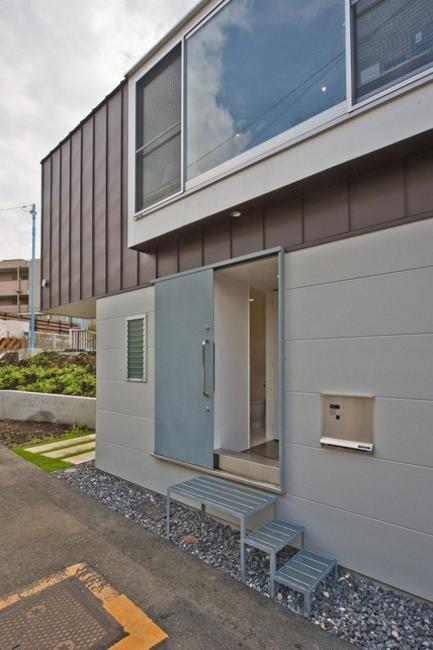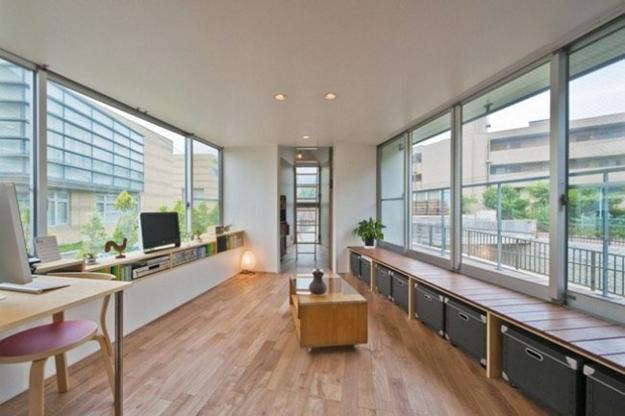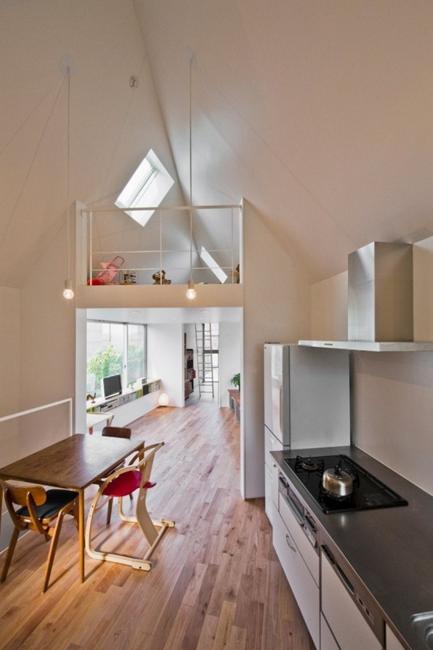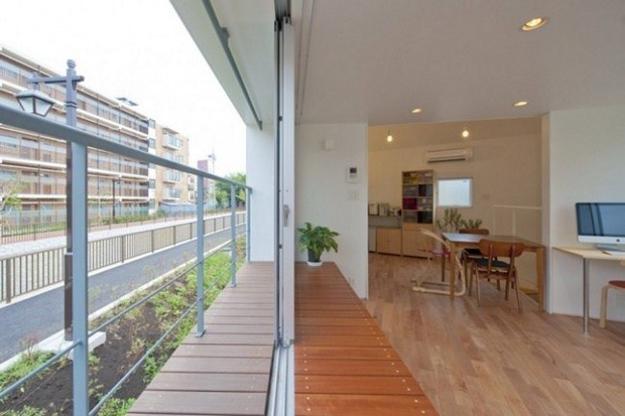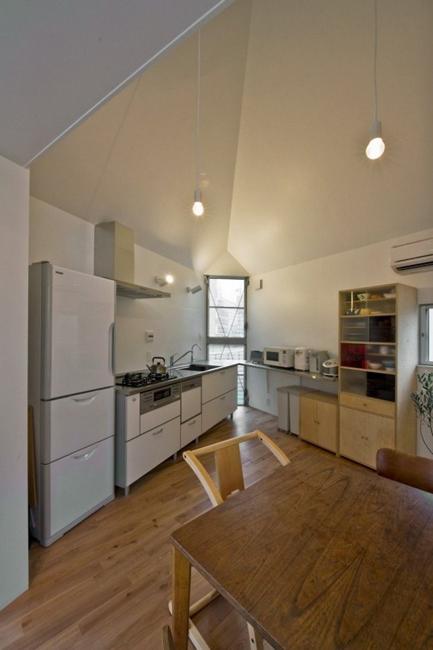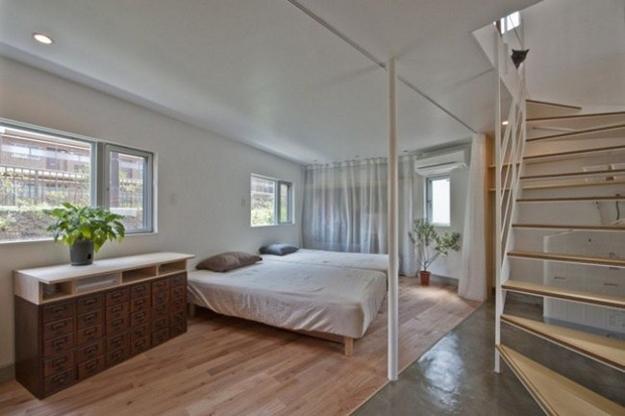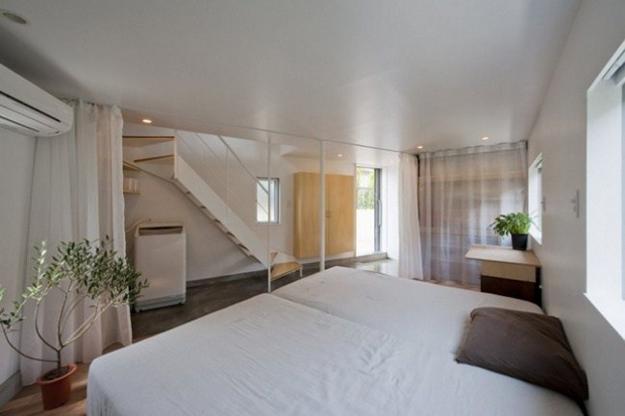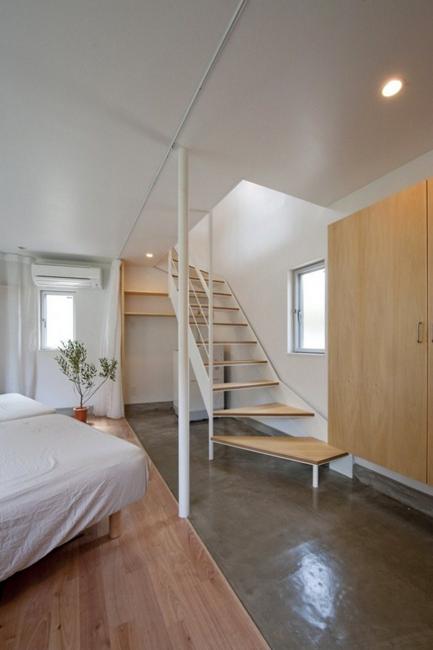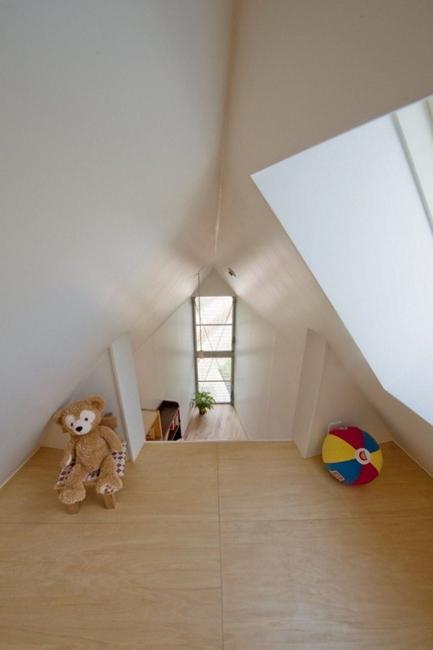 A house without a roof is in California. The house design is envisioned by Craig Steely Architecture and provides beautiful outdoor...