Small House Design with Large Window Seat, Andrews House by Australian Architects

Dining Room

Interior Design Ideas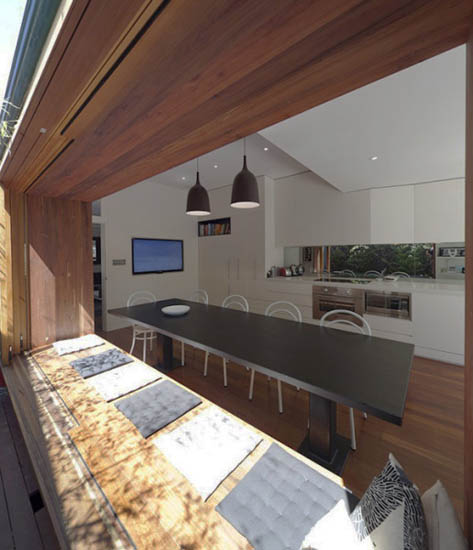 MODERN WALLPAPER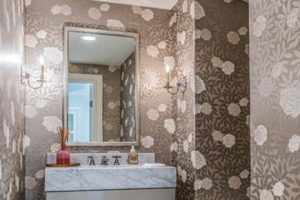 Beautiful small house design looks contemporary, more functional and comfortable with a gorgeous and unusual addition, – a large window with a comfortable window sill seat in a dining room, designed by Carter Williamson Architects, based in Sydney, Australia.
This small house architecture and modern interior design are defined by the idea of bringing more natural light inside. Attractive and functional house design ideas, like unique, the wide and comfortable window sill and opposite wall design, make this small home feel welcoming and safe, interesting and bright.
The large window with wide and comfortable window sill, designed by Carter Williamson Architects, www.carterwilliamson.com/ is the most surprising and inspiring idea for small house redesign project. Mirrored panels used for the kitchen wall design just increase the effect, creating a garden like atmosphere and creating more spacious living space.
Small house design with elliptical loft and metal ceiling panels in Quebec
Romantic floating house for two, modern house designs for green living
Large window seat design in dining room
A large window connects home interiors with the nature, dramatically transforming the dining room decorating. A wide window sill design adds a comfortable window seat design, providing a nice place for relaxation, knitting or reading and providing more seats for large family gatherings.
The large window design looks like a glass wall that bring lots of natural light into the dining room and kitchen, creating more spacious and pleasant interior design. The wide window seat design with functional and decorative pillows, combined with a large dining table look harmonious and inviting.
Inspired of small spaces, this house design feel airy and breezy, because of a unique window design that provides the pleasant view of trees in contemporary containers.
Empty container house, cheap and durable modern house designs
Modern interior design in minimalist style is creatively blended with natural materials and a traditional window seat design that adds a cozy and warm accent to dining room decorating.
Comfortable furniture in classic style and relaxing interior design colors create pleasant atmosphere. Natural wood floor and window design, combined with white-blue interior design color scheme feel peaceful and calming.
Cozy window seat design inspiration
Window seat designs, 15 inspiring window bench design ideas
Sliding doors to the patio is another great idea that adds more comfort and functionality to this small house design.

It is possible to find enough space for a small bedroom even in a tiny apartment or home. Here are smart...
and enjoy free articles sent to your inbox