Empty Container House, Cheap and Durable Modern House Designs

Green Design Ideas

cheap ideas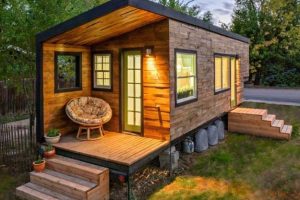 Green design ideas and recycling are popular topics. Architects, interior designers, and ordinary people look at cargo container house designs as green alternatives for an inexpensive cottage, stable, office, or new home building. Empty containers provide cheap materials for comfortable small house designs. Recycling creates more space on the shipping docks in many countries.
The first simple shipping container homes with a flat roof appeared in 2003, becoming popular worldwide. Durable shipping container homes are easy and quick to build. Cargo container house design can be increased by stackable and cheap empty containers, offering eco-friendly recycling ideas for green design supporters. Container house price is twice lower than traditional house construction costs.
Contemporary cargo container house interiors are modern and comfortable, providing excellent alternatives for a country cottage or summer retreat in picturesque areas. Container house exteriors get painted bright or neutral light color with industrial-strength enamel. A fresh paint coat every five years helps create a colorful, inviting, and pleasant look.
Feng Shui home design, roof style
Urban sustainable architecture, floating Arcology concepts
Modern exterior painting colors, vintage wine exterior paint)
Eco-friendly modern house designs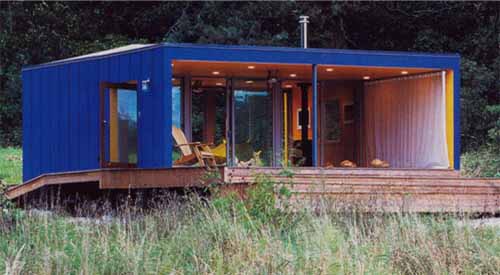 Modern house designs made of empty used shipping containers offer functional comfort of traditional simple house designs, convenience, and money-saving options. Modern kitchens and bathrooms, open floor plans, and large windows are attractive cargo container house elements that add character to homes with unusual architectural solutions, unique style, and a lot of natural light.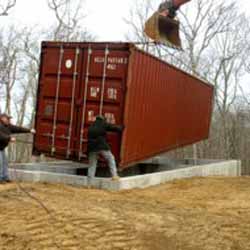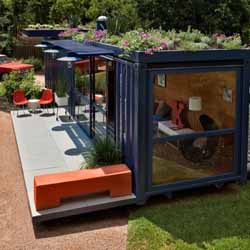 Container homes last longer than traditional, modern house designs, giving inspirations for unusual projects that recycle cargo containers, transforming ordinary unappealing objects into beautiful house designs
Green building ideas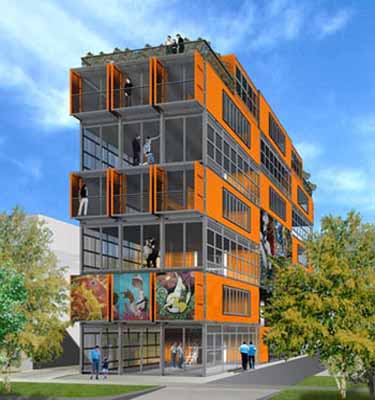 People admire this green approach of rethinking the essence of cargo containers and modern house design concepts. Innovative, inexpensive, and durable container housing lies somewhere between architecture and art performances, bringing experimental decorations in kitsch style into modern architecture and interior design.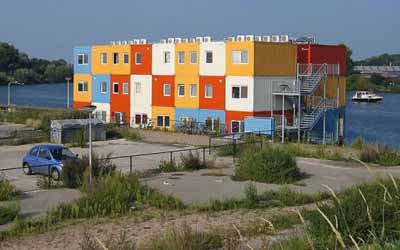 Eco-friendly recycling, inexpensive building material, and simple installation, requiring minimum effort and time, are essential factors in the growing popularity of small house designs made of empty shipping containers. In addition, simple shipping container housing can be built anywhere – in the deserts and forest, in tropics, and areas with harsh winter climates.
Eco-friendly green building with old empty bottles
A green roof, sustainable architecture, rooftop gardens
Building a container house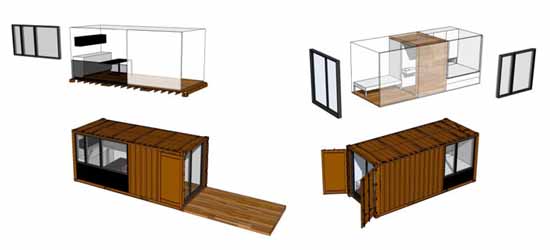 Steel containers allow modern house designs to survive natural disasters, including hurricanes, floods, and storms. Steel is flame resistant. As a solid and eco-friendly building material, steel can serve for decades, offering healthy green home design alternatives. Steel is mold and termites resistant.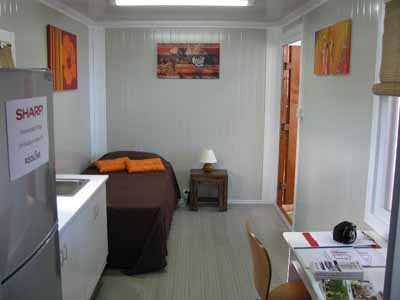 After receiving the order, a group of professionals goes to the construction site to analyze the soil and natural conditions for the project. Container house cost depends on used container price. An empty container for a house can be $900-1500.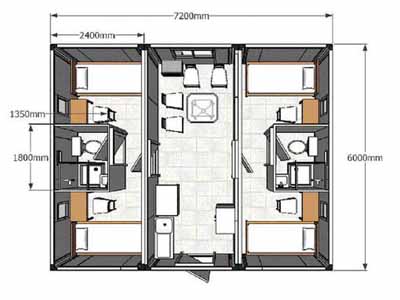 Specializing in building shipping container homes, companies, like Canadian Eco Nomad, American Contemporary Container Homes, Australian Container Camping, etc., offer small modern house designs made of 1 – 6 empty containers.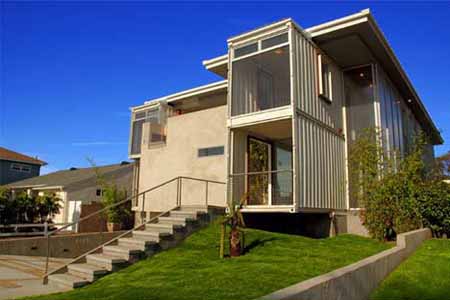 Architectural bureau Wee-houses, www.weehouses.com/ develops excellent small house designs and builds very simple, attractive, and inexpensive cottages and summer homes. The company is located in the United States, Minnesota, offers shipping containers homes for recycling, healthy homes, and green design fans.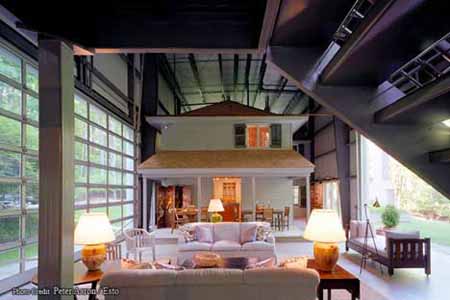 Unpretentious but comfortable and modern house designs, utilizing empty steel containers, are a fantastic choice for people who do not think about prestige and impressing their neighbors. Usually, simple and small house designs made of recycled containers are built in secluded places, as summer homes and cottages enjoy the natural beauty and simple life.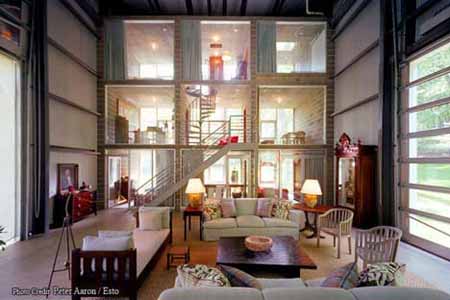 Cargo container house design is functional and straightforward. A single container house has a rectangular shape, a large window in one of the walls, and allows to enjoy the landscape. Despite the low container house cost and simplicity, cottages withstand significant negative temperatures – the conceptual design realized in cold Sweden.
Modern recycling and green design ideas
How to build an eco-friendly home on a budget
Recycling decor, old shoes for green plants
Dog poop recycling and green design
Plastic recycling ideas in furniture design
Recycling tennis balls and furniture design ideas

Here is a new design concept of Ibis Hotel in Sao Paulo, Brazil. The contemporary and original interior design invites everyone...
and enjoy free articles sent to your inbox