Innovative and Unique Furniture for Kids by Seth Moczydlowski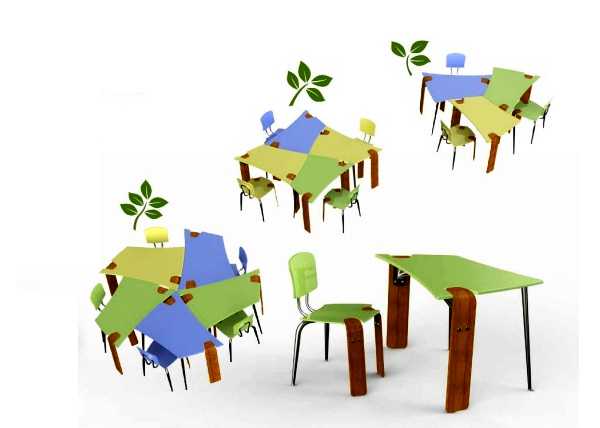 CHRISTMAS TREE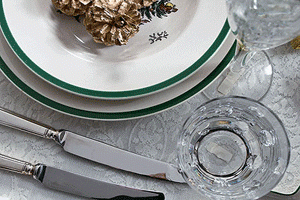 Unique furniture for kids, students desks and chairs are created by industrial design student Seth Moczydlowski from Philadelphia. These furniture are made for kids of different age groups, adjustable, playful, functional and attractive.
The furniture design Synthesis-Collaborative Desk System, www.coroflot.com/moczys/ allows to create various arrangements, from traditional rows to contemporary and informal classroom designs, which create relaxing and friendly atmosphere, improving leaning ability and adding more fun to the studding process.
The modern furniture for kids, designed by Seth Moczydlowski was an open-ended design assignment that was themed around nature and the concepts of isolation vs. togetherness. In the classroom, students are required to work individually, as well as collaboratively at different times of the day. Student desk design allows both functions while providing a stimulating, friendly and aesthetically pleasing environment for learning.
Innovative student desk design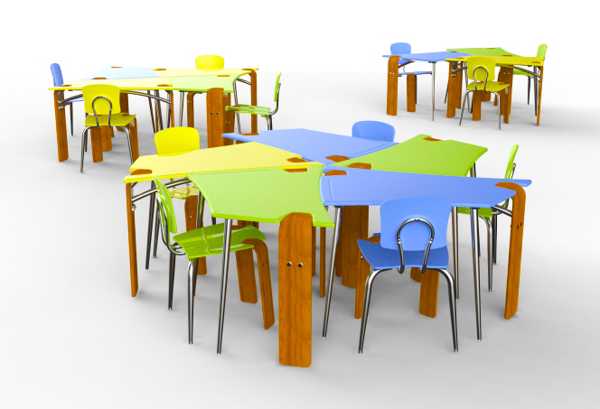 The original furniture design, beautiful nature inspired colors and innovative approach were blended into unique furniture sets, great for experimenting and allowing flexibility.
Student desks can be placed in different ways, creating a flower-like or square-shaped arrangements. Any geometric or abstract shapes can be created with colorful student desks, quickly and easily changing the classroom layout.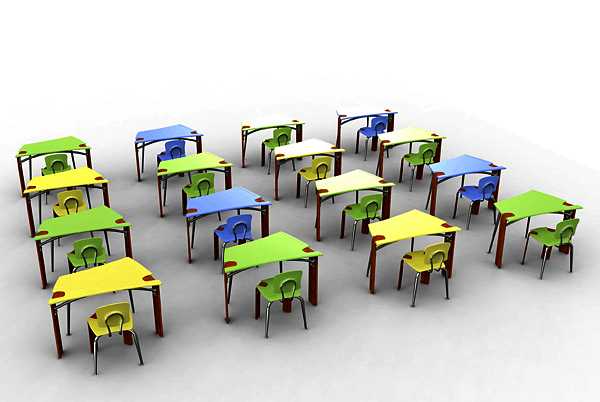 Delightful and vibrant yellow, blue and green colors create optimistic mood and pleasant bright look. The only thing is kids are going to loose small items, like pens and pencils, in the gaps between rounded desk edges.
Growing with kids furniture designs and kids playroom arrangement
Kids room decor, playful furniture for kids
How to select the best student desk and chair for ergonomic kids room
Ergonomic student desk for your kids study area
This furniture for kids is stackable and adjustable, suitable for middle school and high school children. Grouped in various arrangements, the functional and attractive contemporary student desks provide large surfaces that kids learn to share and create a relaxing social environment to study and play.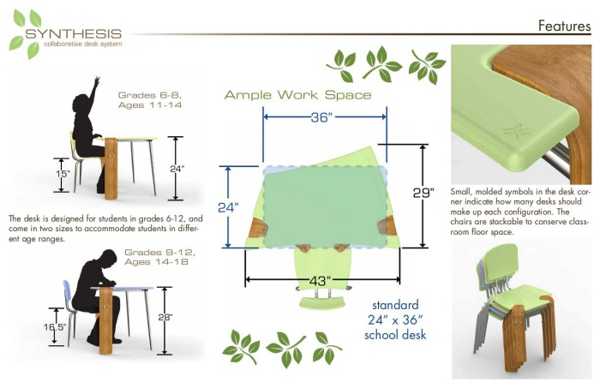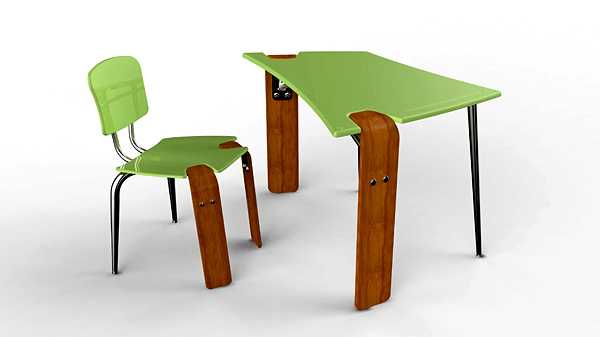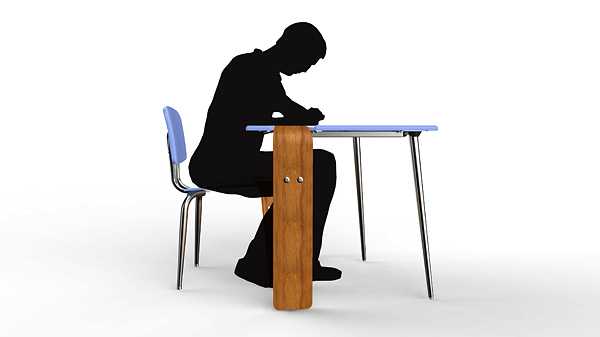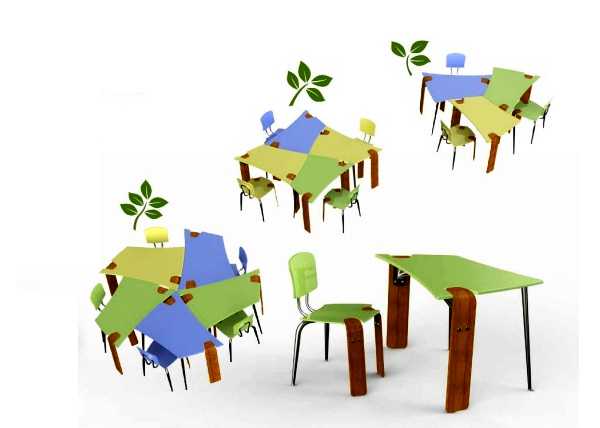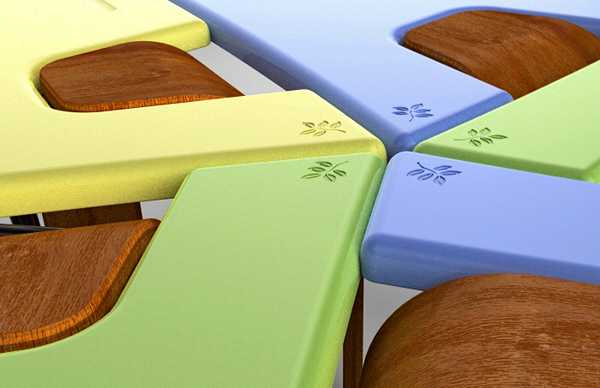 More from modern furniture

Weave furniture design blends traditional techniques and modern trends in decorating with handmade items. Using natural ropes and twines, you can...