Last Minute Wall Christmas Tree Designs Offering Space Saving Ideas for Holiday Decorating
Decorating Ideas

Holiday Decor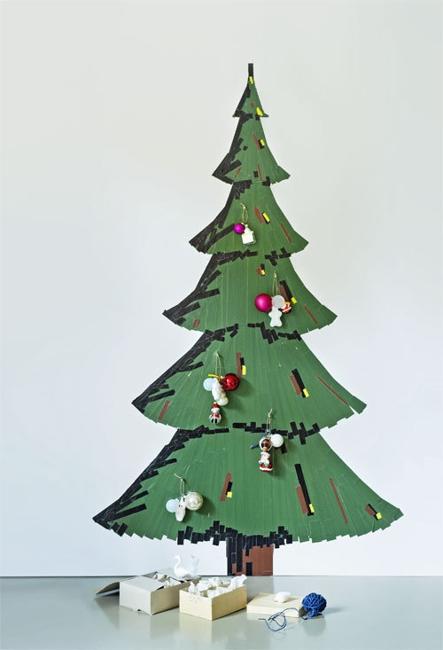 Realistic Christmas tree, paper craft idea for wall decoration
paper crafts for kids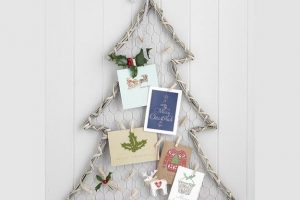 Last-minute Christmas tree designs with washi tape offer fabulous, original, and space-saving ideas for decorating small apartments and homes. There are many beautiful washi tape uses, but creating a Christmas tree on a wall is one of the most popular and surprising ways to jazz up small rooms. Any washi tape is suitable for the Christmas tree designs on empty walls. From single solid colors to beautiful tapes with vibrant patterns, the washi tapes are perfect, last-minute solution for creative Christmas decorating. Because of its strength and appeal, the tape is an excellent decorating material.
You can design a wall Christmas tree and add gifts sealing the boxes with matching washi tapes. You can decorate your wall Christmas tree, adding unique ornaments to wall decoration. Washi tape is easy to peel off, offering a fantastic compromise between sticking power and removability. Wall Christmas trees created with washi tapes are lovely ways to decorate your empty walls and add a festive vibe to small spaces. All you need is a dry, clean, not greasy wall or other surfaces and clean hands to start creating alternative Christmas trees with washi tapes. The designs are excellent, space-saving ideas for small rooms.
Washi tape craft ideas challenging traditional interior decorating
Interior decorating ideas to use washi tapes
Modern craft ideas to refresh wall decoration with washi tape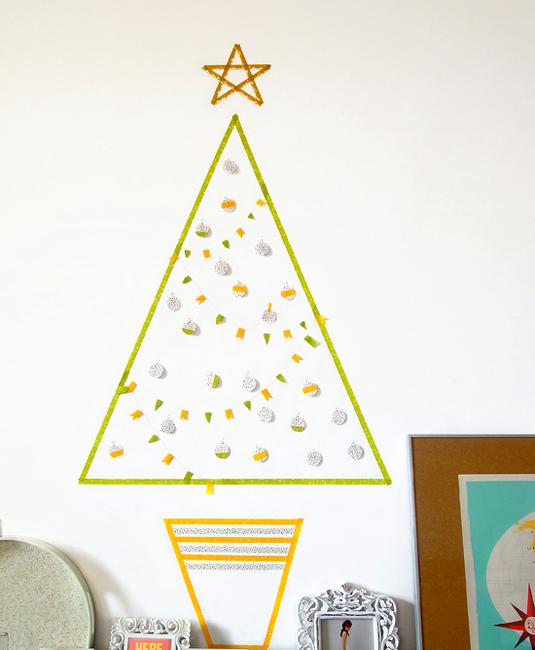 Washi tape is one of favorite decorating mediums for holiday ornaments. You can add colorful details and create beautiful accents to personalize your wall Christmas tree. Ideal for kids room decorating, wall tree designs bring the festive mood into small spaces and decorate all rooms in style. Brighten up your winter holiday decor and decorate all small areas in your house. Washi tapes are perfect materials for making decorations for the holiday season.
21 ideas to make alternative Christmas trees and save money on holiday decor
Alternative Christmas tree designs using stepladders
Books turning into original alternative Christmas trees
Washi tape is versatile and easy to use. Wall Christmas trees, holiday ornaments, boxes with gifts, any smooth surfaces, doors, window glass and ceilings can have beautiful accents made with washi tapes. The material is available in a variety of neutral colors, vibrant and elegant designs. Solid or patterned washi tape Christmas tree and decorations look fantastic. Drawing a Christmas tree and decorating it with washi tape designs are fabulous, space-saving ideas for small rooms. Last minute designs do not take space in modest homes, offering a quick and stylish way of decorating small apartments.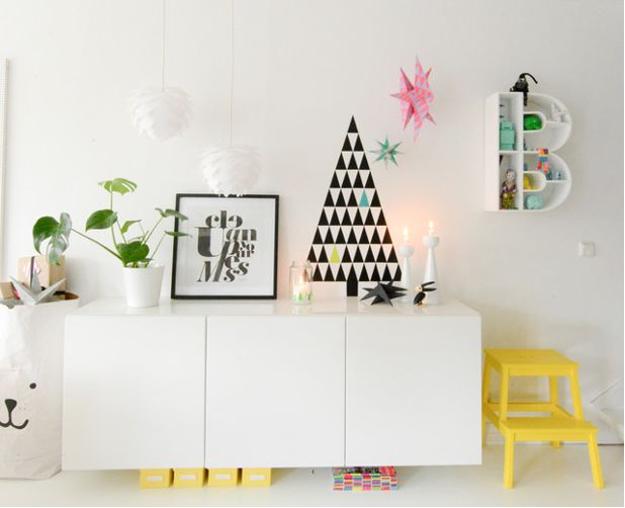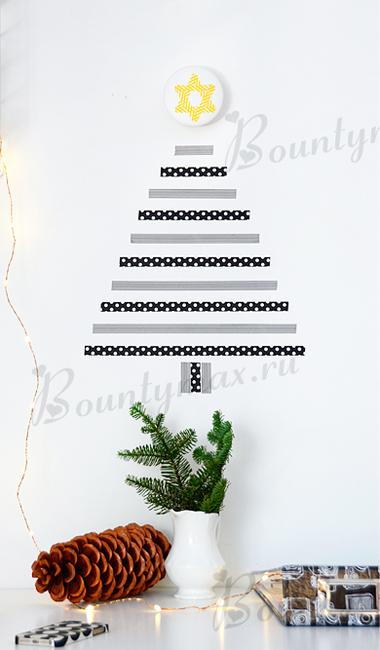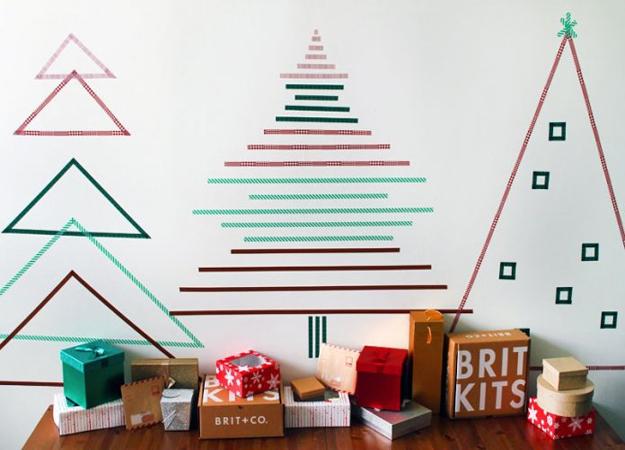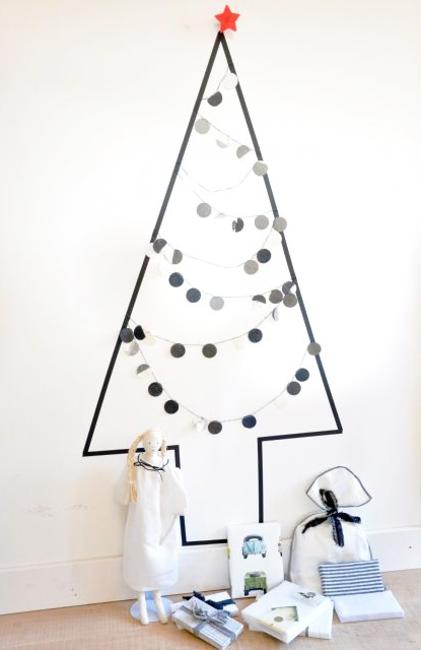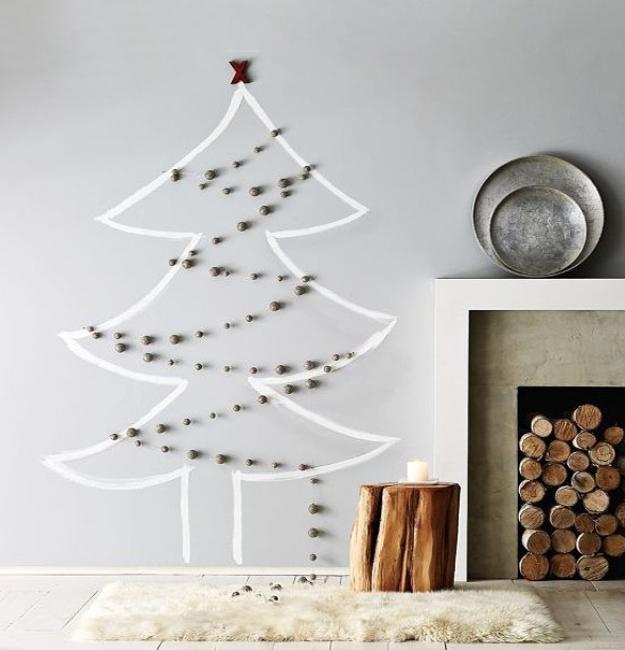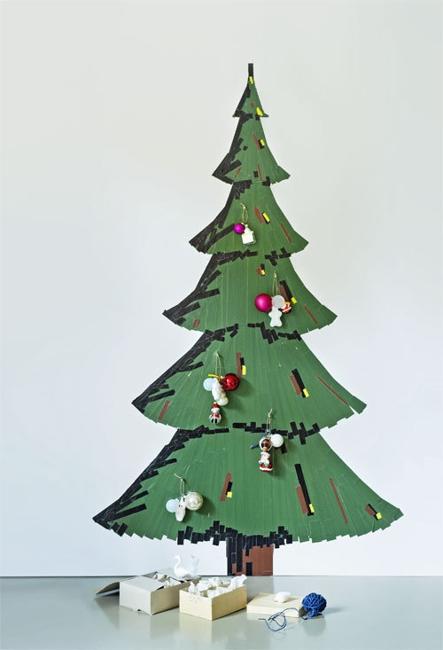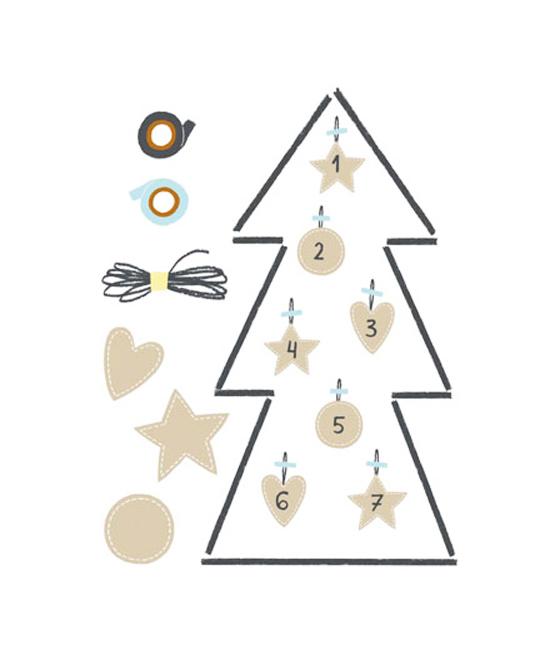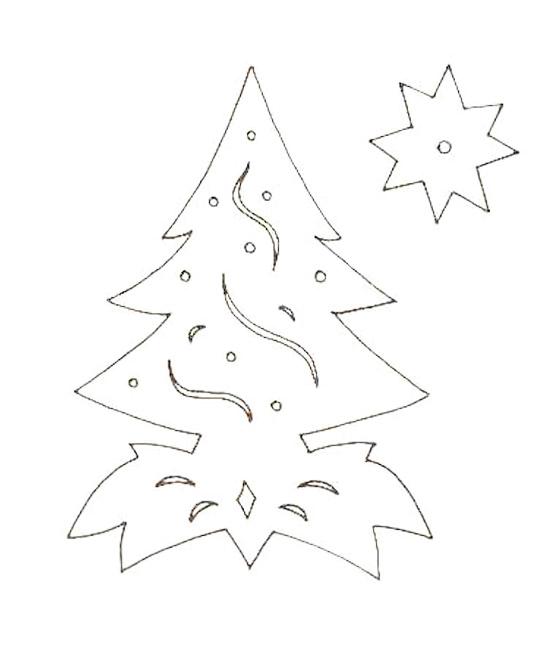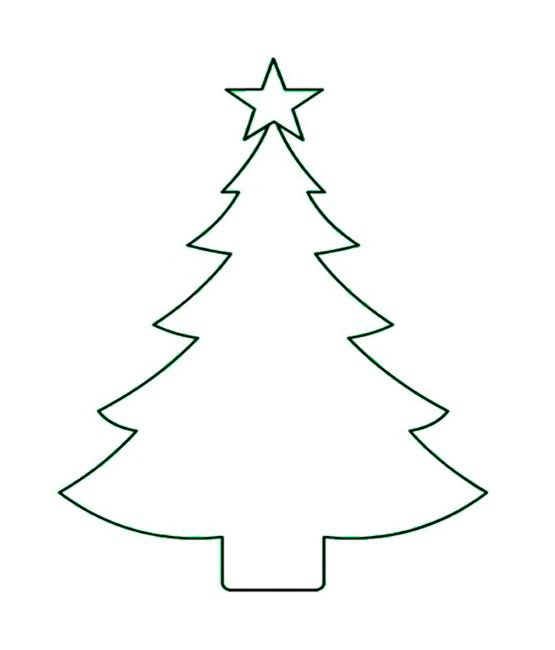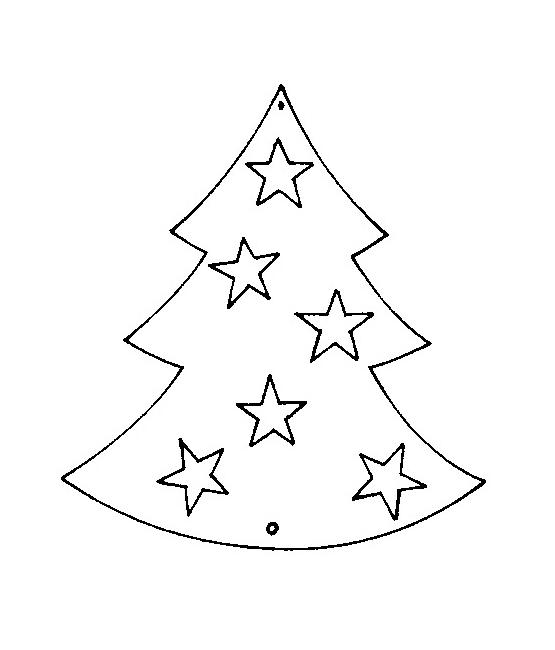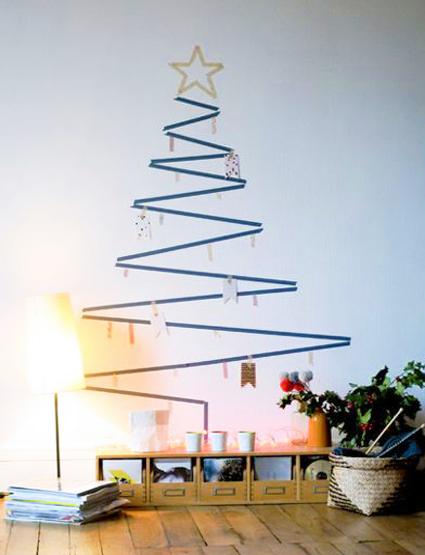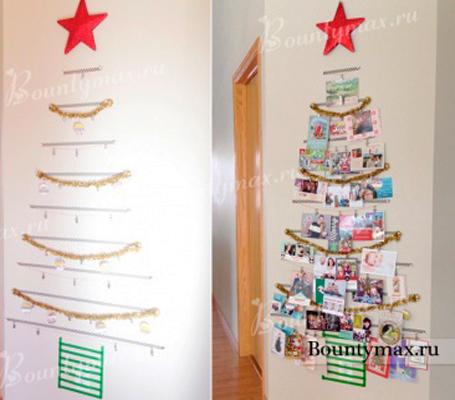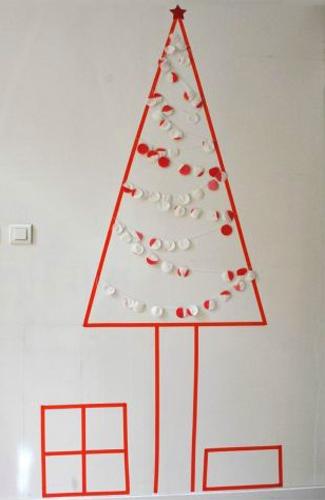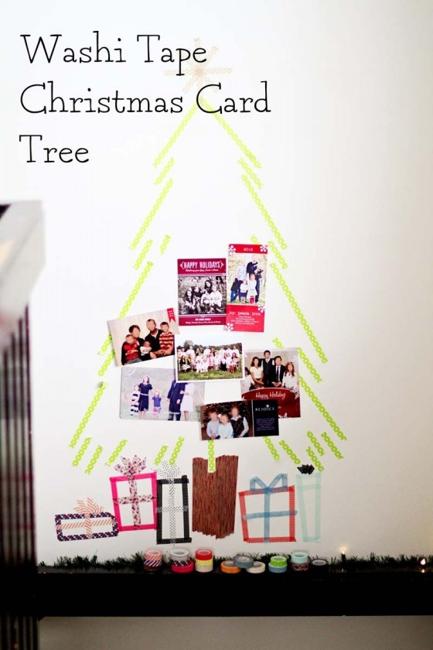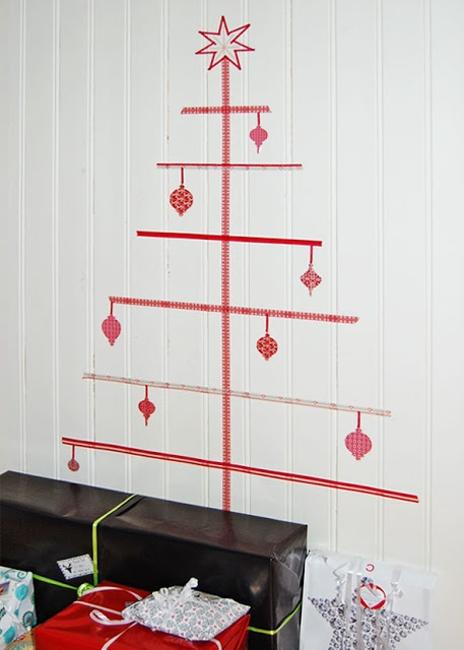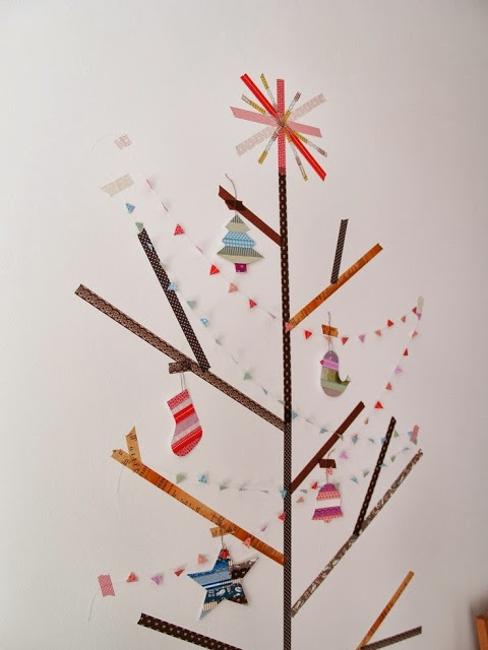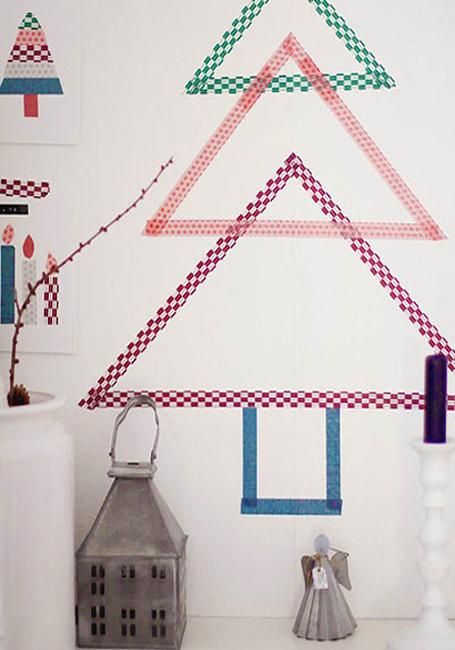 More from holiday decorations

Creative Easter ideas offer many quick and easy techniques for spring eggs decoration. Instead of dyeing eggs, try decoupage turning Easter...
and enjoy free articles sent to your inbox