Modern Redesign Of Old Country Home with Antique Stone Walls and Exposed Ceiling Beams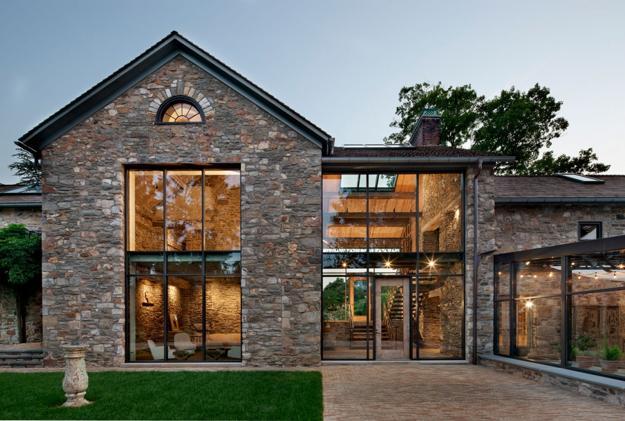 DECORATING SMALL APARTMENTS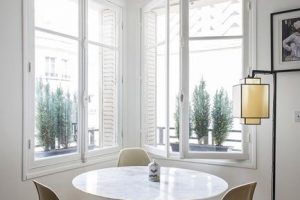 Modern redesign of this old country house and a beautiful addition of contemporary architectural elements to the rustic home created beautiful living spaces that are stylish, comfortable and bright. The renovation project transformed the old country home into a pleasant and stylish retreat, perfect for work and rest.
The renovation and redesign project is completed by MSR Design, msrdesign.com/. The Private Estate  includes several properties, located in the rural Pennsylvania. The original stone walls of the old building were built in the 19th century. Now the main building was transformed into this impressive modern house with antique stone walls, large windows and gorgeous home interiors, blending fresh interior design ideas with its charming rustic feel.
This old country home was turned into a modern house with comfortable and functional interior design ideas and simple, but inviting decor. The authentic rustic feel was kept recreating a wonderful atmosphere of traditional country homes, but modern interior design and decor bring contemporary comfort into the indoor and outdoor living spaces.
Modern interior design with exposed stone walls and ceiling beams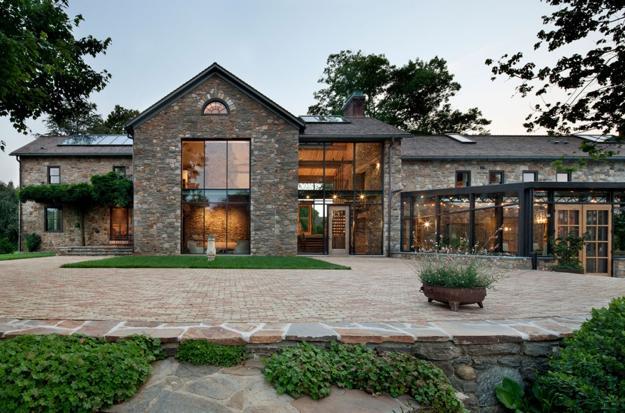 Merging home interiors with outdoor rooms and bringing the nature inside are the main ideas of this house renovation and redesign project. Large windows that offer gorgeous countryside views open up the home interiors to the beautiful surroundings and create bright, pleasant and harmonious rooms.
The estate includes a main house with an orangerie, that gives a classical touch to the old building, an adjacent yoga studio, three guesthouses, a dining hall with a commercial kitchen, barns, a milking parlor, cheese processing facility, cheese caves and various agricultural buildings, greenhouses, gardens, and orchards.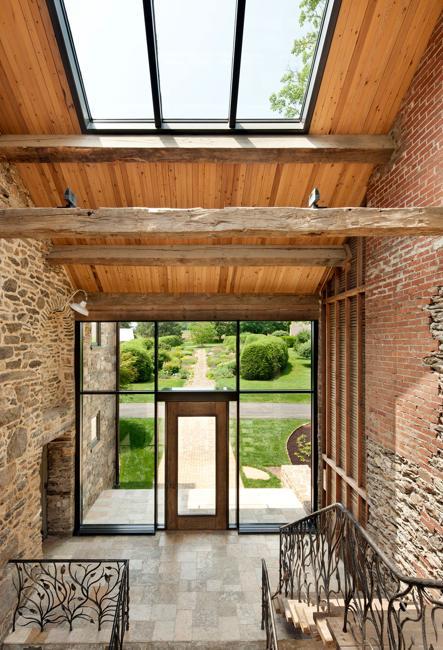 The main house design features a lovely green backyard with a stone-paved alley, lush trees and blooming plants. Huge, floor-to-ceiling windows and a contemporary roof design with openings bring lots of natural light inside and enhance modern interior design with breathtaking views.
Modern house with beautiful outdoor rooms after amazing transformation and interior redesign
15 attic remodeling and redesign ideas creating modern home office designs
Exposed stone walls and ceiling beams add character to house exterior and interior design. A traditional stone cladding and wooden inserts create wonderful contrast with large glass elements and modern house design elements.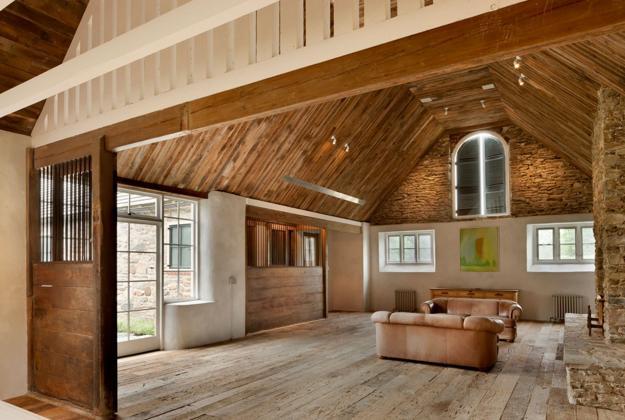 A green wall design creates a stunning accent made with plants, inviting to enjoy the quiet and peaceful atmosphere. Modern furniture, decor accessories and white decorating ideas bring shabby chic style into the rooms, creating luxurious and relaxing environment.
Modern interior design and decorating in Mediterranean style emphasizing vintage stone walls
Modern house design blending stone, steel and wood into modernist box with glass walls
Simple and elegant room furniture and decor accessories, attractive modern lighting fixtures, rustic details and unique artworks create interesting and welcoming rooms with surprising, but familiar and warm details.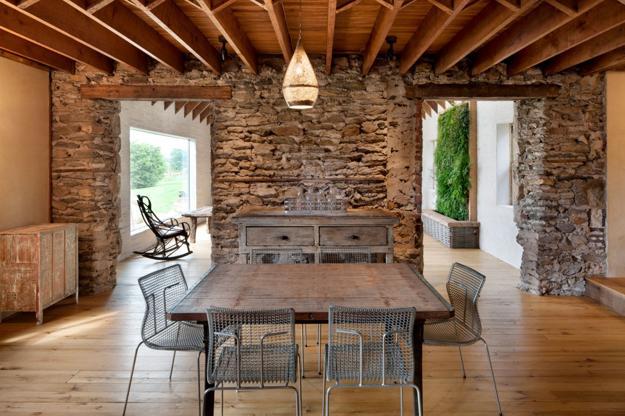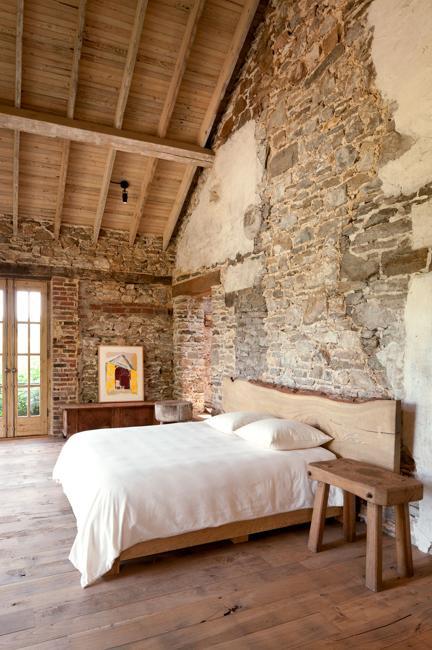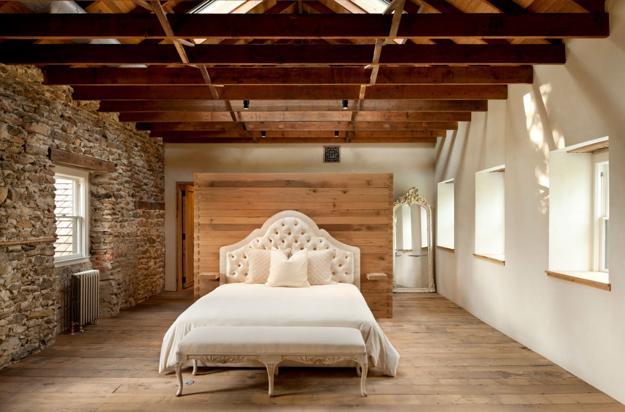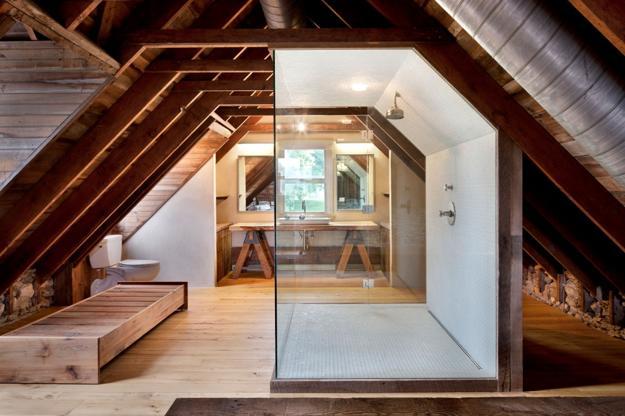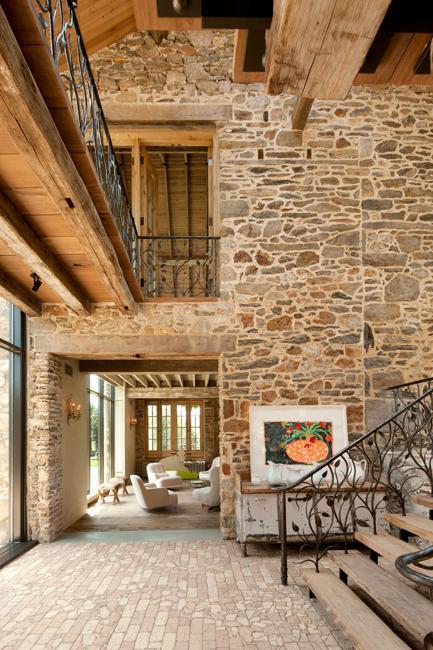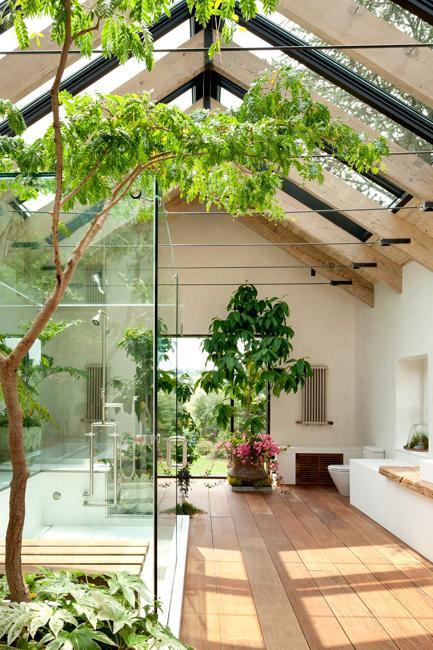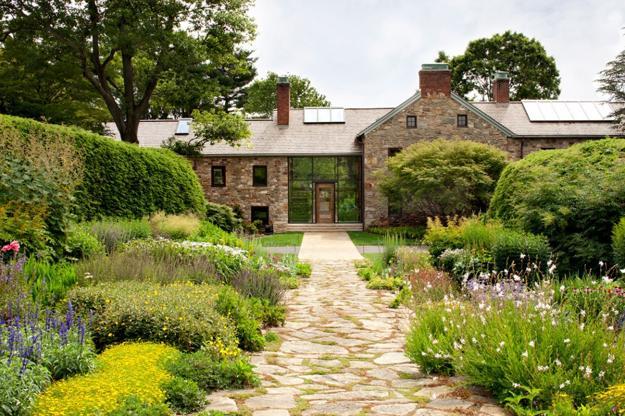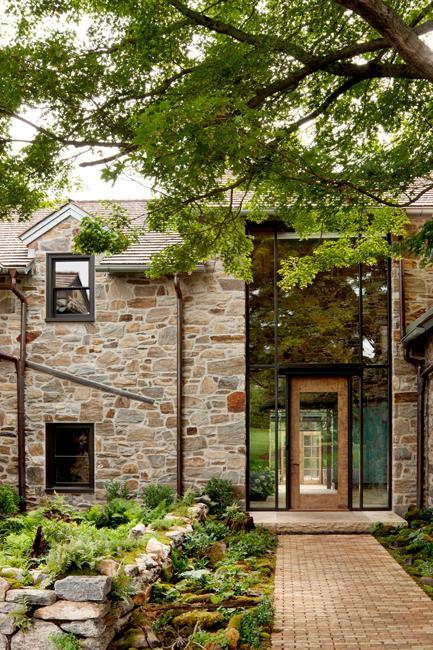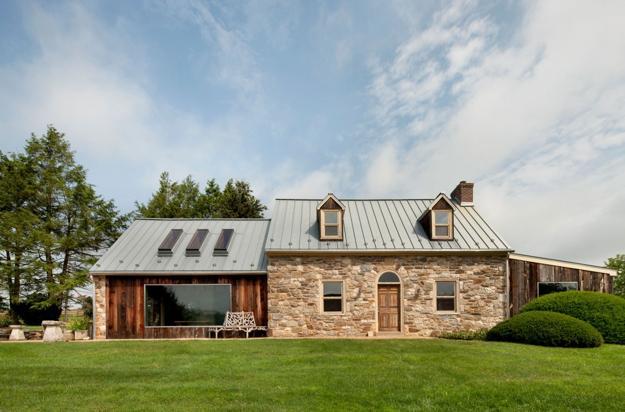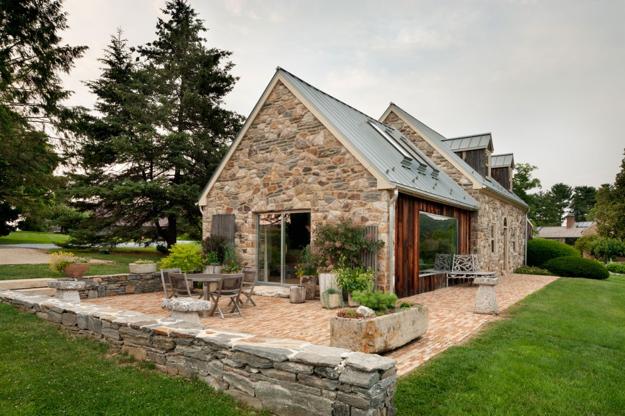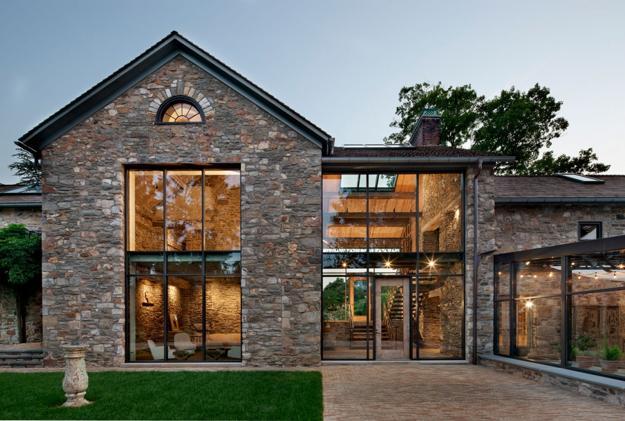 More from architectural interiors

Wildwood House by Giulietti Schouten Architects offers spacious and bright home interiors enhanced by gorgeous views of the surrounding forest. Concrete...