15 Attic Remodeling and Redesign Ideas Creating Modern Home Office Designs

Home Office

Interior Design Ideas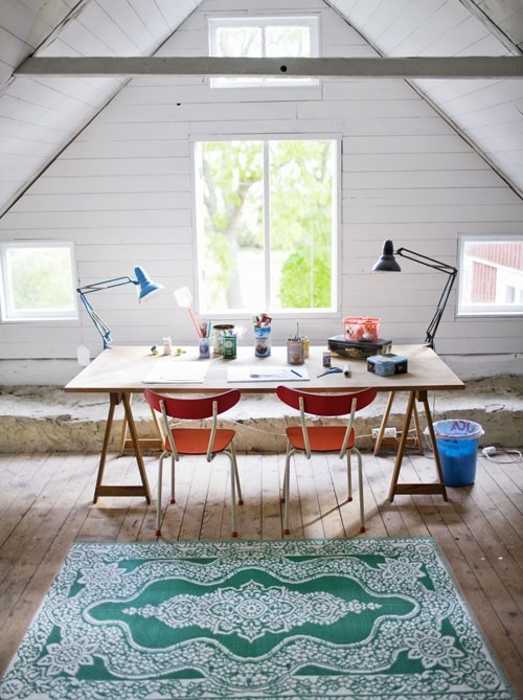 office storage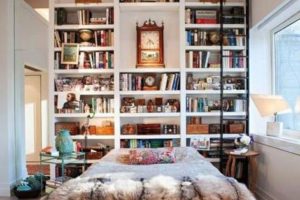 Attic redesign is a great way to maximize your living spaces and add a comfortable home office to your home. Many companies allow people to work at home. If you are self-employed, you may be able to take a tax deduction for your office space. Working from home can be fun, and attic office designs are a popular topic for all who enjoy the pleasure of working from home.
The attic space should be fully wired for all imaginable technology. That means adding additional outlets, cable jacks for computers and internet connections. You need to give special care to lighting. Consider skylights, task lighting and placing  your office desk to take advantage of natural light which can save your money on electricity.
Create well organized, spacious and light home office design. A large window expands interior design, offer a great view of your backyard and invite the nature inside. A beautifully landscaped backyard or a spectacular natural landscape will improve your mood and increase your efficiency, giving rest to your eyes.
Small home office designs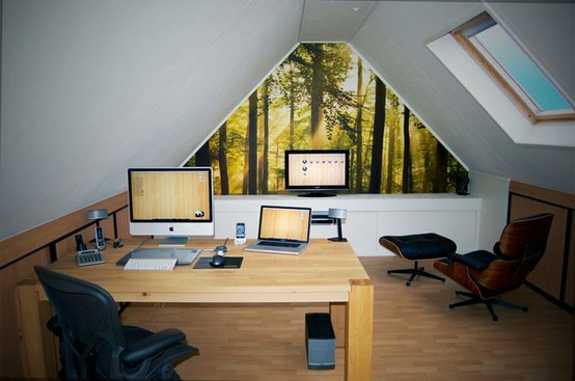 Make sure that the floor is able to support bookcases and shelves, heavy file cabinets and your office desk with a computer. Attic home office designs look beautiful with functional space saving storage furniture and built-in shelving to meet all your storage needs. You can create customized home office design with modular shelving systems and make your own office design which is functional, attractive and comfortable.
If your attic is nothing more than an empty space, you may want to remod­el it and redesign the interior, adding a home office to your home. Just make sure your attic conform to some basic structural necessities for this project to work.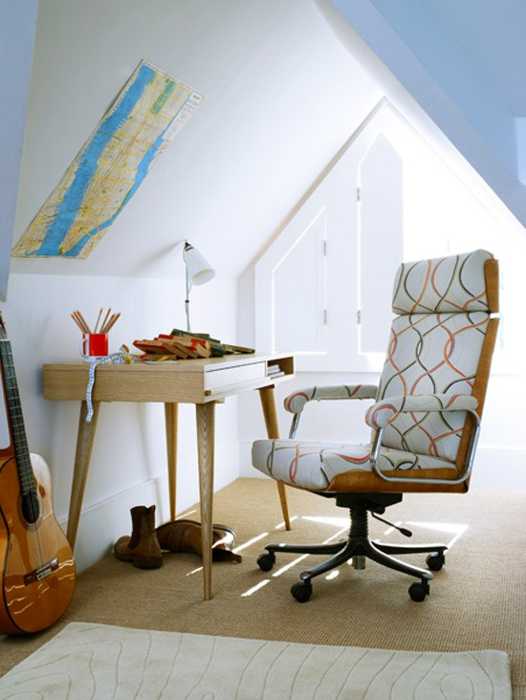 The foundation should be able to support extra weight of your home office. The attic ceilings must be at least seven to eight feet (2.13 – 2.43 m) high for comfortable home office design. The ceiling may need to be reframed or reinforced to provide the extra support needed. You will need some control over the temperature, so plan on adding in insulation and new modern windows. The windows not only add in natural light and help lower your electricity bills, but they act as great vents in warmer months and provide a nice view.
16 interior design ideas and creative ways to maximize small spaces under staircases
7 modern office interiors in different styles, home office design trends
15 Small home office designs with bookshelves for decorating small spaces
Also you need to add in a stairway to home office design and consider how much space you lose from a lower level. Stairways take up a lot of space, so you need to plan some changes in your interior design on a lower level. You may want to build a new wall farther in. This will decrease your home office design, but add storage spaces to your home, which will likely be more useful than areas of the room too low to walk in.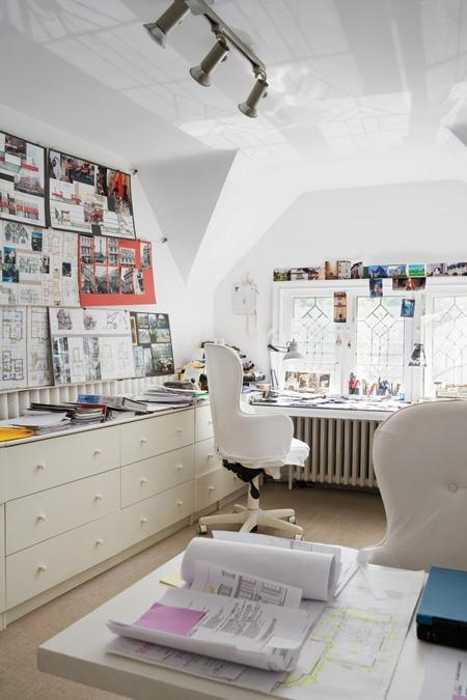 Your attic remodeling and redesign project will affect the entire house design, so plan changing in your interior design accordingly. Adding a staircase will take up space, disturb your living spaces and require creative interior design ideas. So will the process of running wires. Attic office designs start with changes on the lower levels and work up.

It is possible to find enough space for a small bedroom even in a tiny apartment or home. Here are smart...
and enjoy free articles sent to your inbox