7 Modern Office Interiors in Different Styles, Home Office Interior Design Trends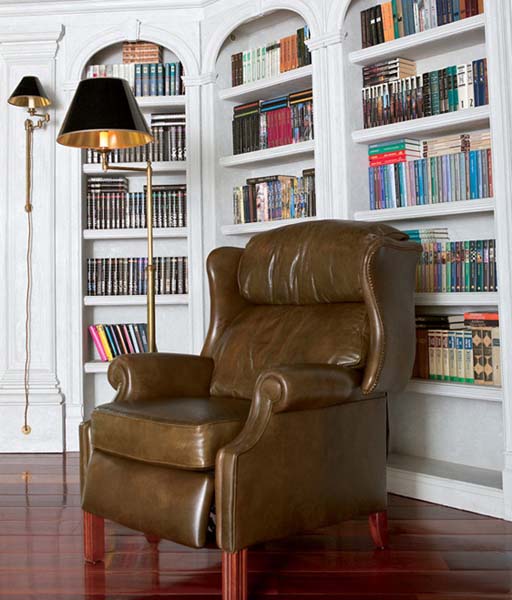 Leather chair, retro style floor lamp and white bookcases in traditional home office, modern office design trends
DECORATING SMALL APARTMENTS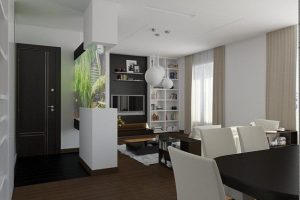 Modern home office interior design is about creating the room with personalized decor, including furniture and accessories. Traditional home offices are separate rooms with a desk next to book shelves. Modern home office interiors look more like a living rooms.
Often home office takes a small part of a bedroom or living room, creating a cozy and functional nook for work. A comfortable armchair or a sofa, book shelves and a beautiful floor lamp are added to small home office zone to make office design more functional and comfortable.
Luxurious home office interior design may include a home theater, TV, music studio, billiard table and a comfortable sofa-bed that allows to spend a long evening in home office. Modern home office interior design creates very personal rooms, which include everything needed for intellectual work, recreation and hobbies.
Modern home library design, lighting ideas for bookcases and shelves
Large bookcase, sliding bookcases and shelves
Leather chair, retro style floor lamp, white bookcases in traditional home office, modern office design trends
Modern home office interior design trends
Office interior design from Italian designer Massimo Iosa Ghini, www.iosaghini.it/ offer beautiful office furniture and ideas for contemporary minimalist style, that combined chic and functionality, breathtaking view and simple details.
Polished metal frames for large windows and soft leather furniture in red color, large contemporary desk and interesting shelving unit design look elegant and luxurious.
Contemporary office furniture and interior design in minimalist style, large window in metal frames, unique shelving and office chairs made of red leather
Small office design brings rich room colors trend into modern home office design. Sapphire blue wall with a large mirror and black and white floor decor make home office interior design feel unique and stylish.
15 interior design ideas for healthy home office
Rich room colors and contrasting floor decor, blue wall with large mirror in silver frame, wood book shelves and leather furniture for home office decorating, modern office interior design trends
White home office and simple geometric lines, contemporary office furniture and accents in retro style create pleasant, airy and elegant home office interior design.
Home office furniture, ergonomic elegance
Contemporary office interior design with retro elements, white wall paint and book shelves, wooden floor and light furniture, glass top desk, metal floor lamps and metal frame chairs
Home office interior design in loft style celebrated natural materials and balanced ideas. Wood and brick, glass and leather create a beautiful blend for comfortable and functional room for work.
Ergonomic office chair designs
Home office interior design in loft style, brick wall and contemporary glass top desk, office furniture and table lamp shade made of black leather, wooden floor and ceiling
Brick and natural wood floor, glass table top and wooden shelving in contemporary style create gorgeous home office interior with a brick wall. The fusion of styles brings classic office furniture and golden mirror frame and adds modern table and contemporary shelving unit to small home office design in modern-retro style.
Modular shelving, wall decorating ideas
Small home office interior design with brick wall and large mirror in golden frame, contemporary shelving unit, glass top desk, classic office chairs, ottoman and table lamp shade made of black leather
Small home library designs, book shelves for decorating small spaces
Home office furniture collection Modernariato&Deco, from Arca, www.arcamobili.it/ is exclusive and very beautiful.
Luxurious wood furniture for home office, built-in bookcases with glass doors decorated with floral designs, desk with under top lighting, office chair made of orange leather, exclusive home office interior design trends
The desk with under top lighting, bookcases made of exotic woods, unique decorative accents in black color and ergonomic leather chairs in bold orange color look harmonious and luxurious, creating comfortable, warm and welcoming modern home office interior.
Modern home office in attic with wooden furniture, wood wall panels, aquariums and unique ceiling design
Interior design photos show works by European designers

Here is a new design concept of Ibis Hotel in Sao Paulo, Brazil. The contemporary and original interior design invites everyone...