16 Interior Design Ideas and Creative Ways to Maximize Small Spaces Under Staircases

Interior Design Ideas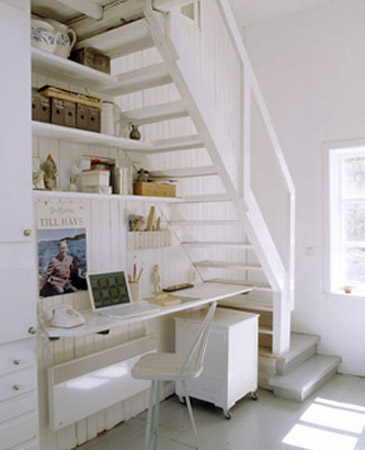 staircases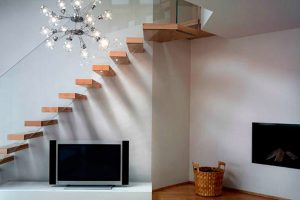 Creative ways of using small spaces under interior staircases help find the perfect interior design ideas for your small home or make a staircase design more functional and interesting. Small spaces under staircases can become home offices and craft rooms, reading nooks and studying areas.
Small spaces under staircases are excellent for creating additional storage with shelves or drawers, bringing more organization into your home interior design.
Also the TV, fireplace, kitchen fridge or washer and dryers, placed under a staircase are unique and attractibe ways of creating comfortable and more spacious homes.
Small home library designs, bookshelves for decorating small spaces
15 space saving decorating tips and functional furniture for small spaces
Creative interior design idea to maximize the space under stairs, seating bench with storage under the staircase
The collection of 16 interior design ideas for maximizing spaces under stairs will help you find the best staircase design with with storage for your home, or inspire you to create unique, stylish and comfortable small rooms under staircases in your house.
Many houses have interior stairs. Turning a staircase into a focal point of interior decorating or adding storage furniture, cabinets, shelves and drawers to staircase design are excellent choices for home organization and decorating small spaces.
Fireplace under stairs, modern interior design ideas that maximize the space under staircases
Small spaces under interior staircases should not be neglected even in large homes. Creative and attractive ways that effectively use the space under your stairs will add functionality to any interior design ideas.
Modern storage ideas for small spaces, staircase design with storage
7 staircase storage solutions and space saving ideas for staircase design
The small bathroom and home bar design, fridge, aquarium and fireplace are wonderful interior design ideas for making the most out of the small spaces beneath the stairs. Check out the inspiring photographs.
More from interior design

Bright home interiors and amazing views of the ocean make this beach house a dream place. Large windows, light, neutral room...
and enjoy free articles sent to your inbox