Space Saving Decorating, Functional Furniture for Small Spaces

Bedroom Designs

Furniture Accessories

Living Room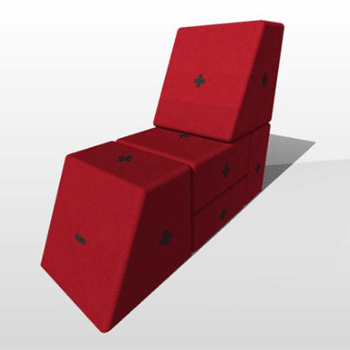 Small spaces furniture for small living rooms, red chair, contemporary modular furniture for small rooms
space saving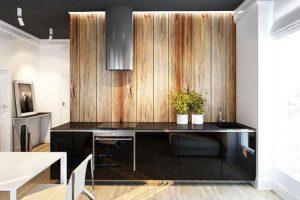 Small spaces furniture and space saving decorating ideas for small rooms are hot topics. Many tiny houses and apartments stuffed with traditional furniture items can't offer extra space and comfort. Today small rooms have to be multifunctional and look stylish, inviting and beautiful.  Good planning, few tricks for decorating small spaces, space saving modern furniture design for small bedrooms and small living rooms are the main elements of creating airy, light, stylish and comfortable small rooms.
15 tricks for decorating small spaces
1. Remove any storage furniture items from small rooms.
2. A sofa, one or two armchairs that are covered with plain or textured upholstery fabric, (avoid bright prints,) light furniture design and almost neutral room colors make small living rooms look larger. (Feng Shui color for home design)
3. Stylish mirrored furniture designs stretch small rooms. Glass accessories and mirrors visually increase small spaces also.
4. Glass coffee table top and glass shelves provide practical useful surfaces, staying almost invisible in small spaces.
5. Light plastic, metal or wood furniture are perfect for decorating small rooms. Bedroom or living room furnishings that are matching interior paint color make furniture items disappear, creating an illusion of more spacious rooms.
6. Get rid of large wooden furniture pieces and useless accessories, reducing clutter in small rooms.
Contemporary furniture design for decorating a small bedroom, space saving beds, loft beds, small spaces furniture
7. Think about stereotypes and brake them, creating more spacious interior design. Decorating ideas for small living rooms or bedrooms should not include all traditional furniture pieces. Consider space saving modular furniture that can be transformed into various items. (Home furniture designs for comfortable life)
8. If you do not use any furniture items every day, (OK, once a week), get rid of it. Sell or donate. Get rid of old room furniture that are uncomfortable, broken or unattractive.
9. Consider modern furniture design and decorating ideas for small living rooms, home offices or bedrooms, like modular sofas and chairs or loft beds, that are practical, functional and space saving solutions for really small spaces. (Space saving kids bedrooms furniture)
Contemporary furniture design, space saving ideas for decorating small living rooms, modular sofa, small spaces furniture
10. Clean window glass allows more natural light into small rooms, making each day lighter and easier. Clean windows dramatically transform small spaces.
11. Stylish shades or shutters protect eyes and room furniture from sunlight, but small rooms with modern shades feel light and comfortable. Beautiful light curtains add charming accents to small living rooms and bedrooms.
12. Light room paint color schemes and home furnishings are great for decorating small spaces. Light color walls and small wallpaper design visually increase small rooms.
13. Psychologists say that light colors create positive relaxing atmosphere that people need after a busy day. Neutral, soft room colors, comfortable furniture and extra space help get rid of stress, creating safe, cozy and airy environment.
14. Getting rid of useless presents and old clothing from closets is another easy way to make your home feel more spacious.
15. Modern furniture design offers beautiful space saving ideas for decorating small spaces. Modular furniture designs are functional and can transform in additional furniture pieces or a bed for your guest. (Unique bed designs and modern bedroom decor)
Contemporary furniture design and space saving ideas for decorating small spaces, modular furniture for small living rooms
Modern furniture for small spaces
Unusual contemporary furniture design and creative space saving decorating ideas are ways to add more space and comfort to small living rooms. Modern living room furniture design from industrial designer Gaen Kohi, Singapore and Sofa Alternativo, Costa Rica looks simple, functional and playful. The set of TAT-Tris pillows can create various comfortable chairs and large sofas, offering smart space saving decorating for small spaces.
Space saving set of pillows that can be transformed into modular furniture, contemporary sofa or chairs, space saving ideas for decorating small spaces
Saving space is a hot topic for everyone these days. There are not enough space in large homes also. Folding furniture design ideas and bunk beds are popular space saving solutions. Modern bedroom furniture, like contemporary loft beds and hidden in the wall beds become a part of decorating a small bedroom today.
Small spaces furniture for small living rooms, red chair, contemporary modular furniture for small rooms
Contemporary designers are looking for innovative furniture design ideas and developing space saving decorating products without sacrificing style and comfort. New generation of bedroom furniture offers more comfort than space saving loft beds. The sliding bed can gently move  to the ceiling, providing extra space on the floor.
Space saving beds, modern furniture for small rooms, the bed is under the ceiling in the morning
Contemporary space saving beds for small bedrooms or small living rooms, the bed slides down in the evening
With ever-climbing home prices, the desire to live stress free life and enjoy clutter free decorating style, we need to create comfortable small living rooms and cozy small bedrooms, utilizing space that is available. We don't want to sacrifice style for unattractive traditional furniture design just because it fits in small rooms. Fabulous contemporary furniture design ideas are great space saving solutions to create functional and beautiful small rooms.
Space saving ideas for small rooms:
Kids bedroom space saving ideas
Tiny bathroom, 7 tips for remodeling
Home office, contemporary design for small spaces
Space saving beds for decorating small bedroom or small living rooms, contemporary furniture design

Here are great ideas for kids toys storage and wall decoration with small cars that everyone would love. DIY organizers, like...
and enjoy free articles sent to your inbox