Modern Kitchen Design, Choosing Blue Colors for Kitchen Cabinets, Walls and Decor

Blue Room

Room Colors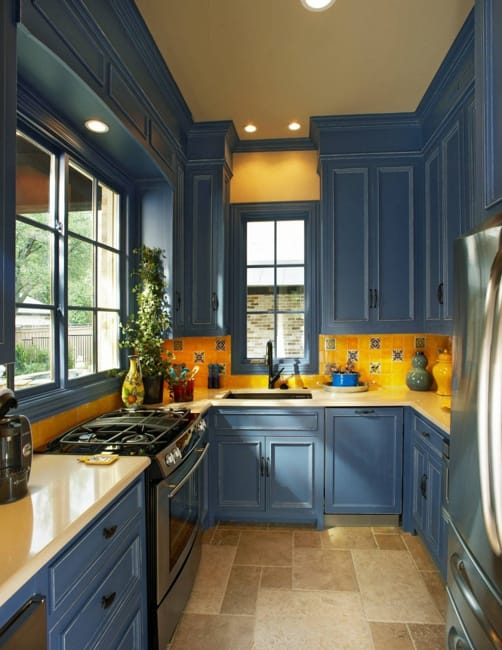 Blue kitchen cabinets, yellow wall tiles
kitchen islands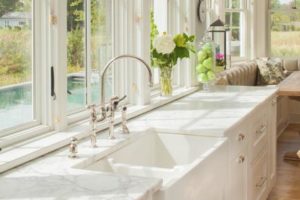 Blue kitchen cabinets are soothing and beautiful. Blues are perfect for making a bold statement with your kitchen cabinets. Medium to deep blue tones provide a relaxing effect and are perceived as comfortable kitchen colors. Blue tones are colors of calmness and relief of spirit. Electric blue is dynamic and motivating. Blue kitchen cabinets add a welcoming vibe to modern kitchen design and create a supportive ambiance.
Painting your kitchen cabinets with blue colors is a cost-effective and exciting way to change the space dramatically. You can use complementary colors on the walls, doors, floor, dining furniture, and decor for a coordinated, beautiful, and bright kitchen design. Check out the Lushome collection of blue kitchens in various styles and see how designers use modern blue colors.
Bright kitchen design in rich blue colors
How to add modern blue color to kitchen design and decorating
Blue kitchen colors, current interior trends in color design
Blue kitchen colors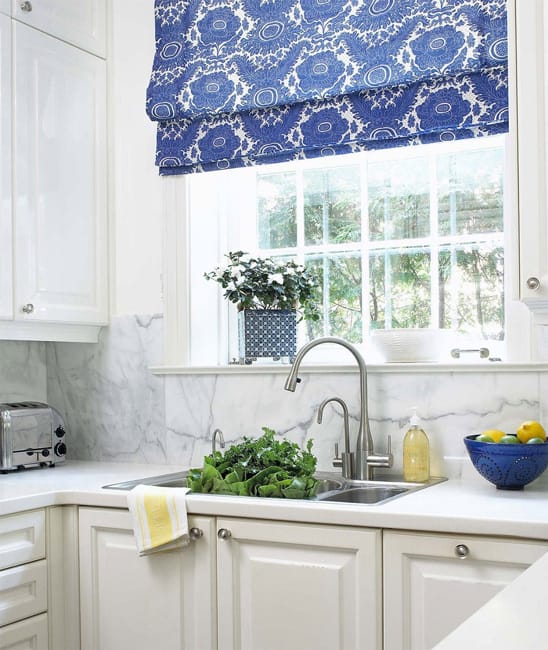 Choosing blue kitchen cabinets gives the modern interiors a designer look. If you want a cost-effective way to renovate your outdated kitchen cabinets, painting them blue makes a big difference and dramatically transforms a kitchen design. Here are a few ideas for blue kitchen cabinets, wall tiles, painting ideas, and decorating with blue accents to style your kitchen.
Calm blue accents in modern kitchen design
Beautiful kitchen colors, blue painting ideas
Modern wall tile designs in white and blue
Dark blue kitchen cabinets
Dark blue colors are associated with something sophisticated and delicious, like dark chocolate. In the world of dark kitchen cabinets, rich blue colors are your powerful allies for making a bold statement with your kitchen interior design. However, as with any design color, too much of a good thing can backfire. The key to the effective use of dark blue colors is finding a balance between kitchen cabinets and the accent colors that help beautify a kitchen interior.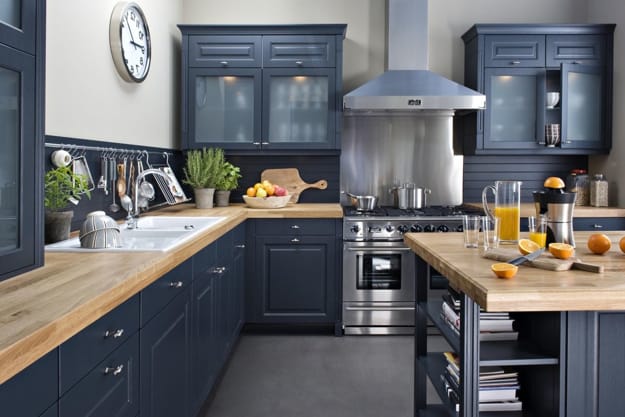 Medium blue colors
There is a psychology of color. Medium blue color tones impact mood, decrease appetite, calm down, and allow to rejuvenate. Years of color response research have shown that medium blue colors elicit positive reactions and robust responses. Since we spend so much time in the kitchen, it stands to reason that blue kitchen cabinets are beautiful color design choices.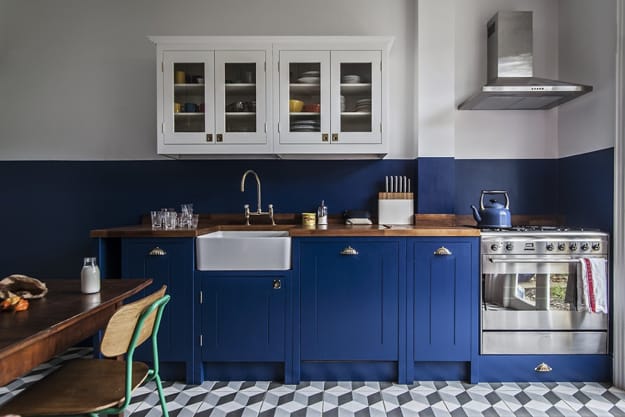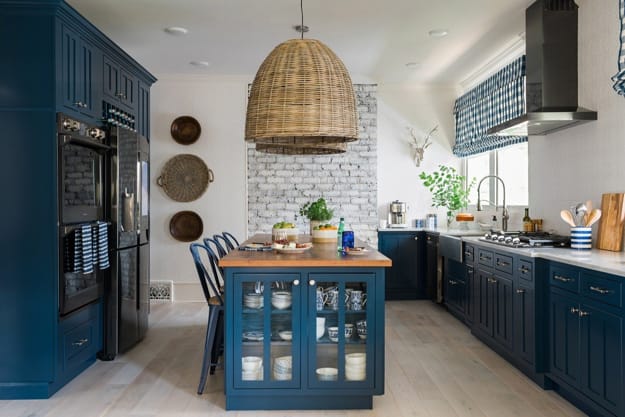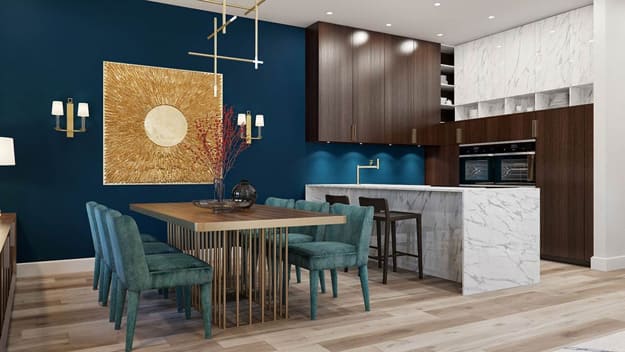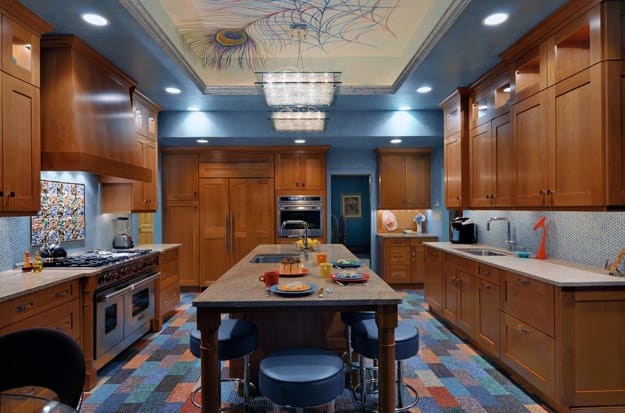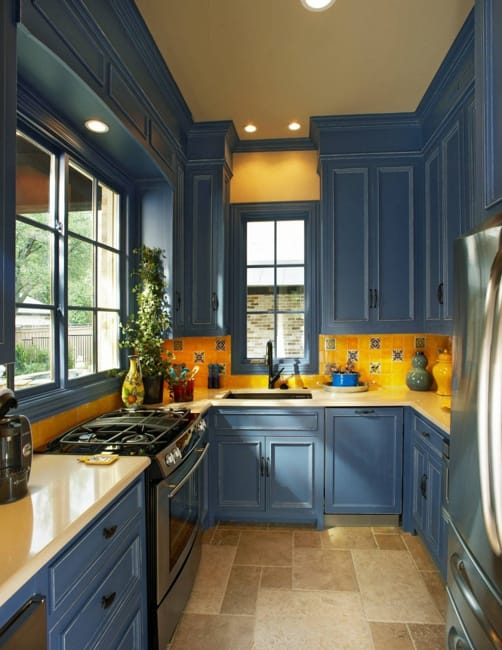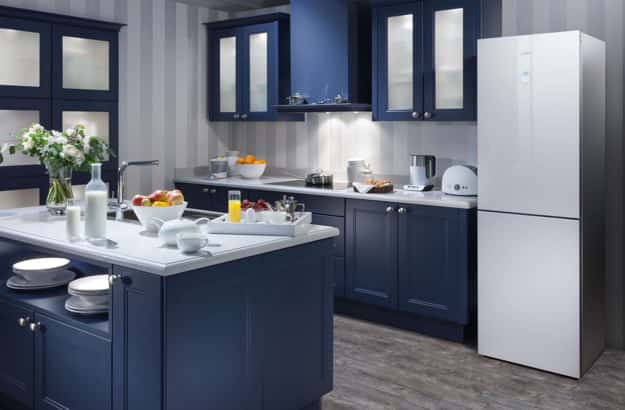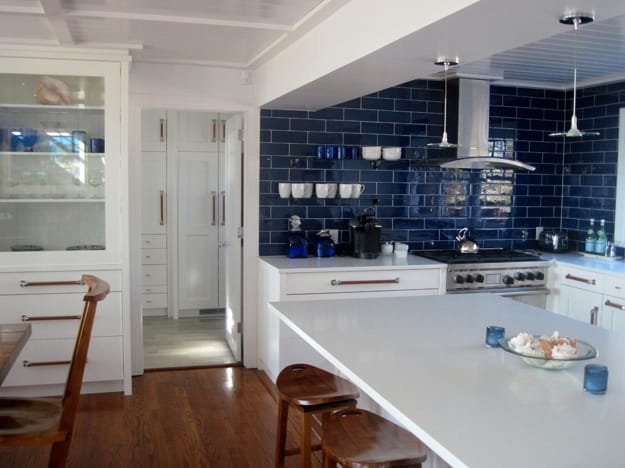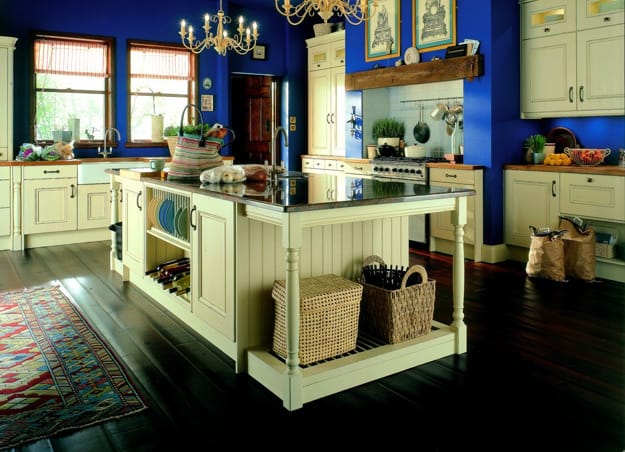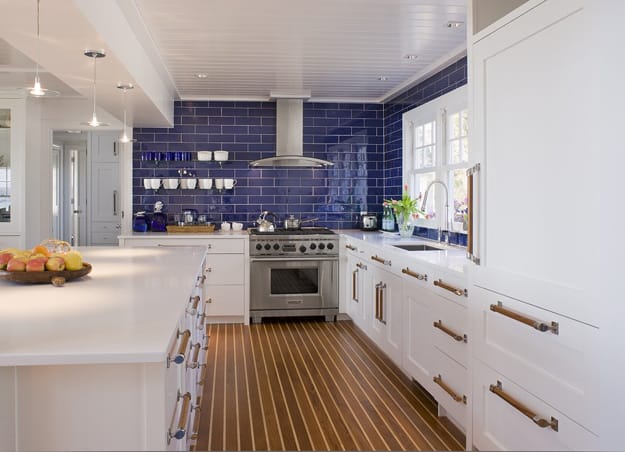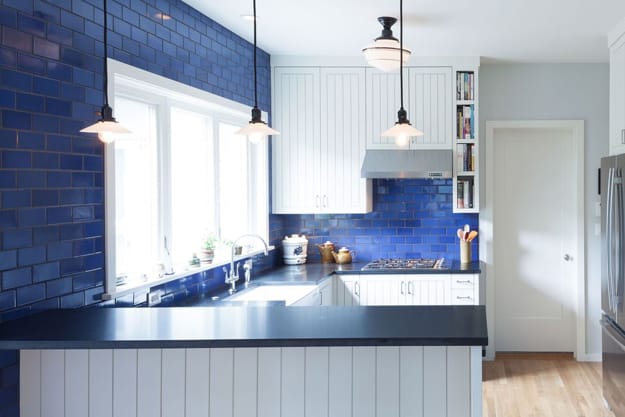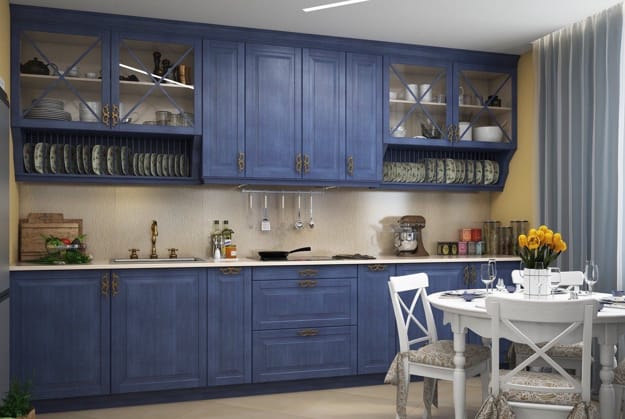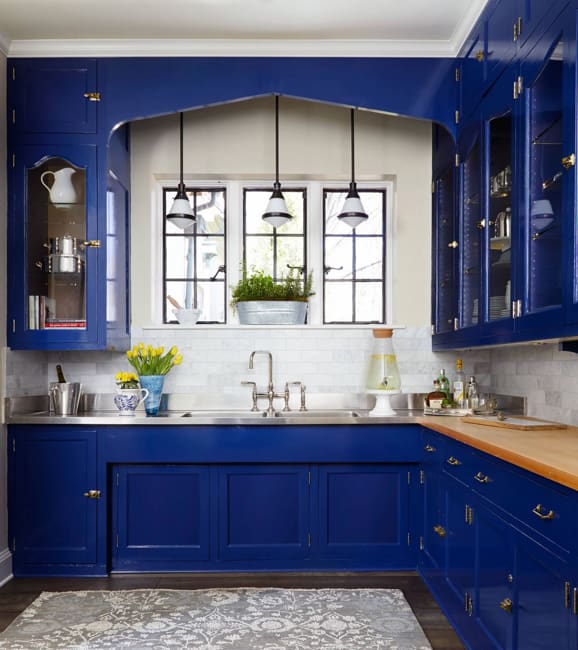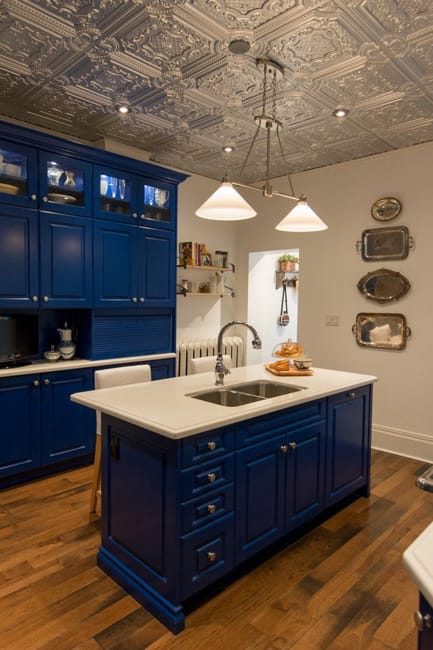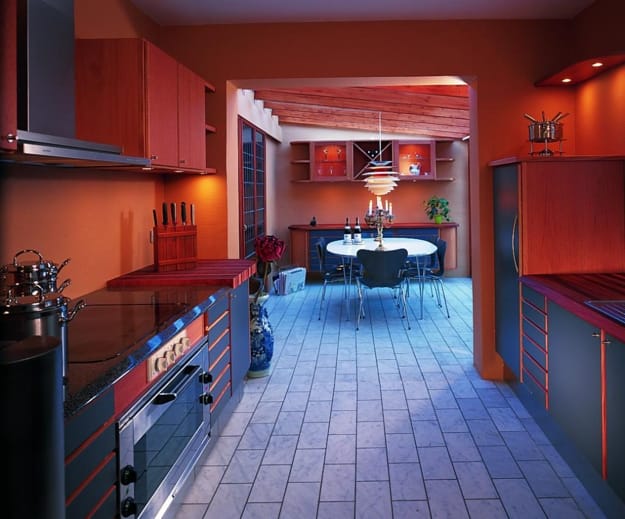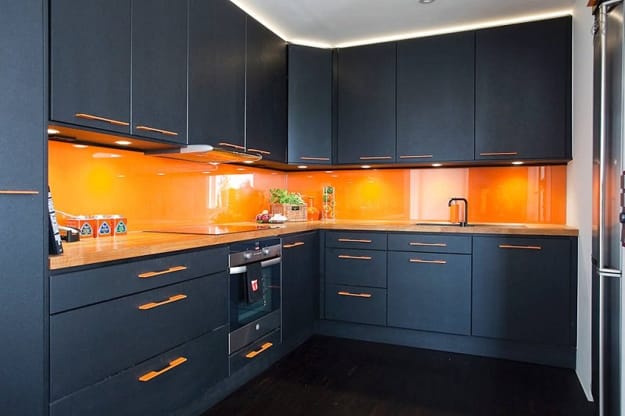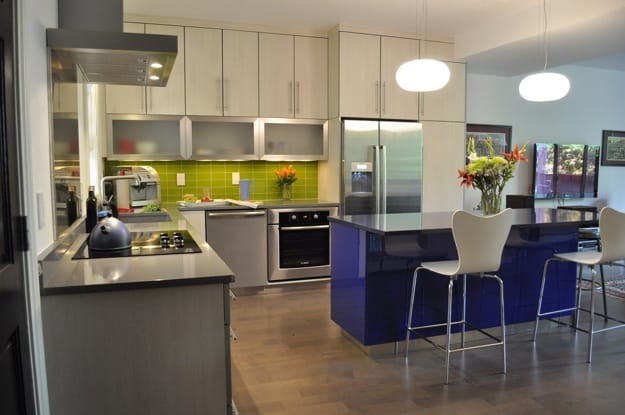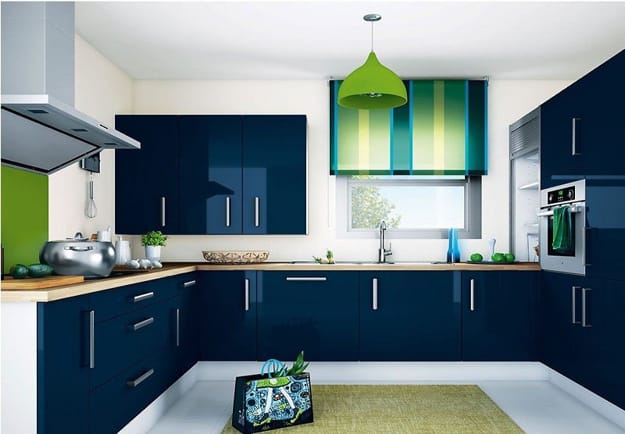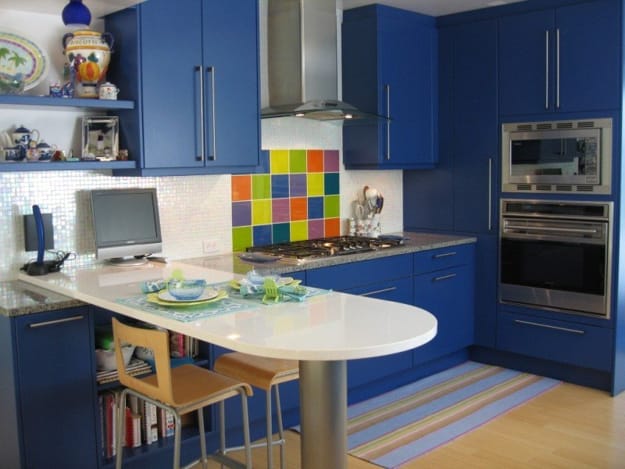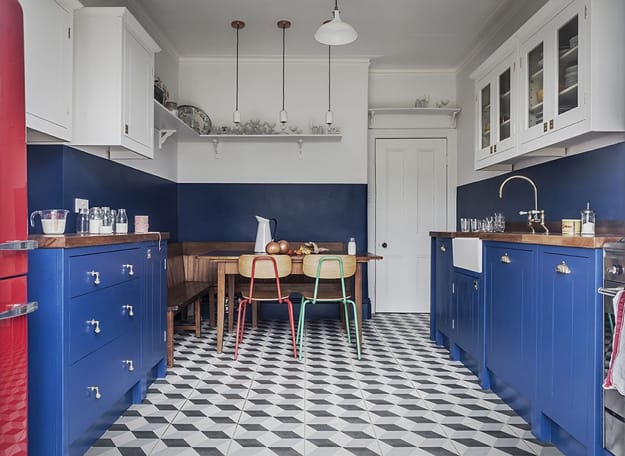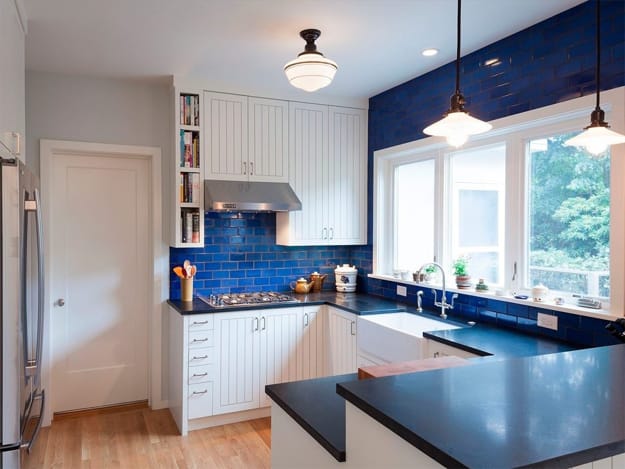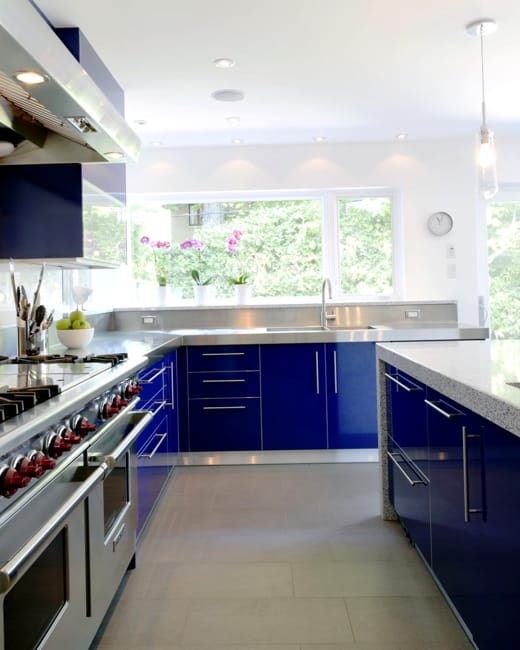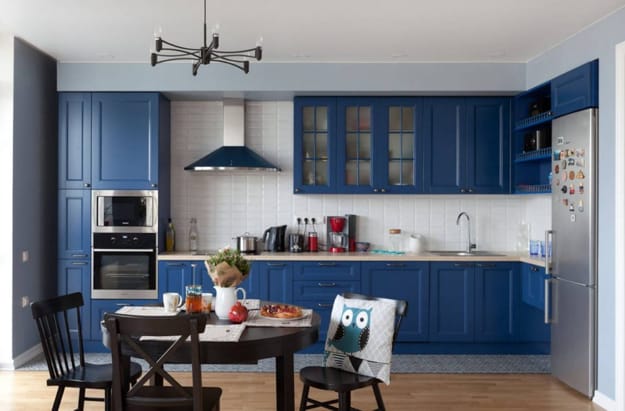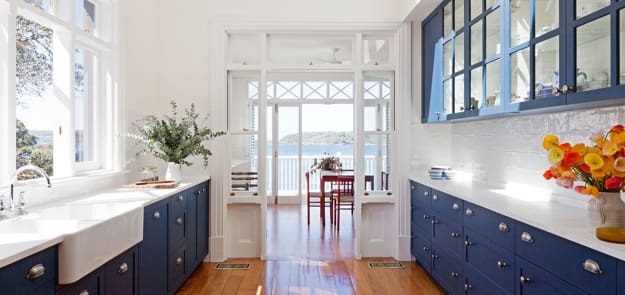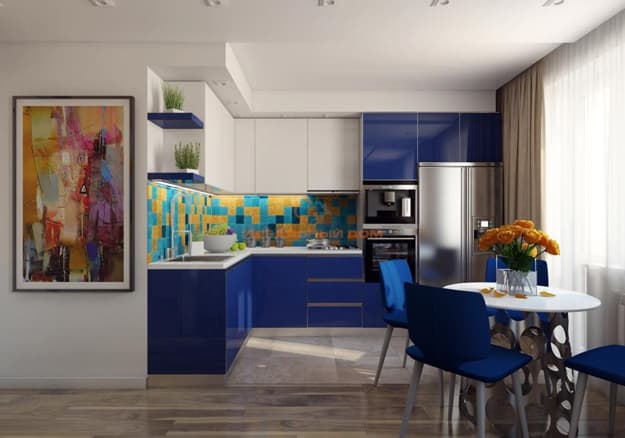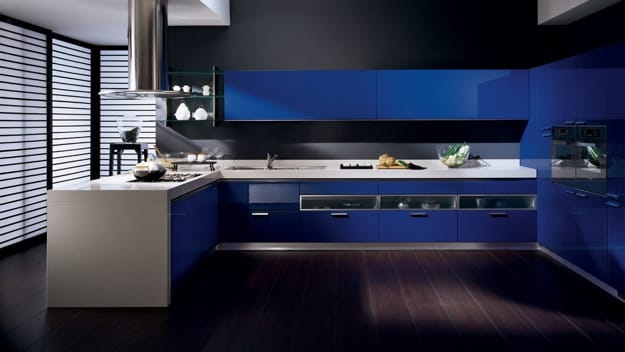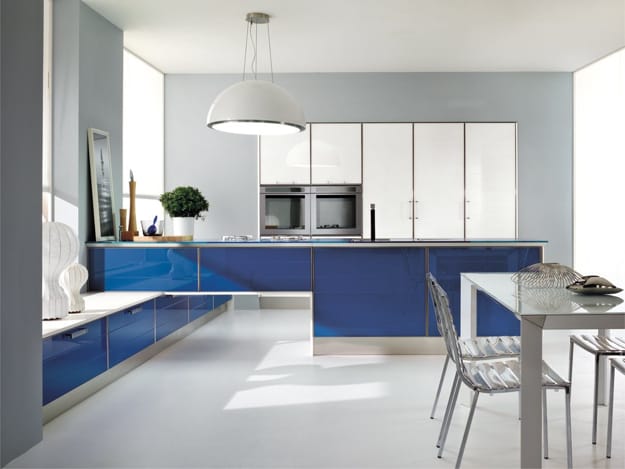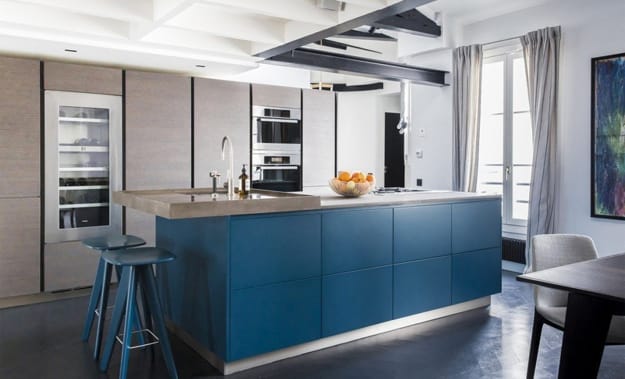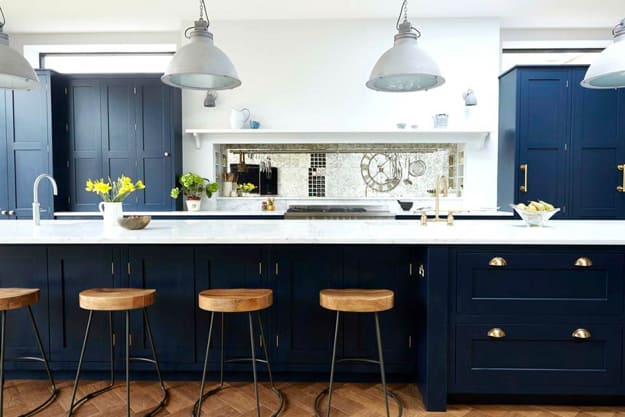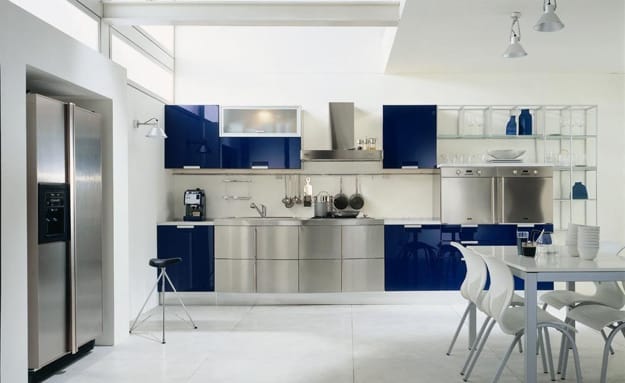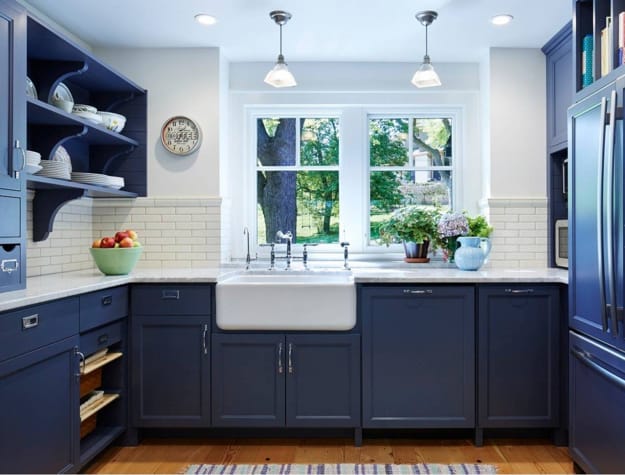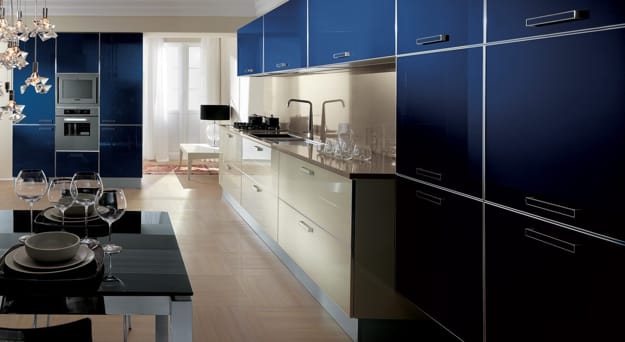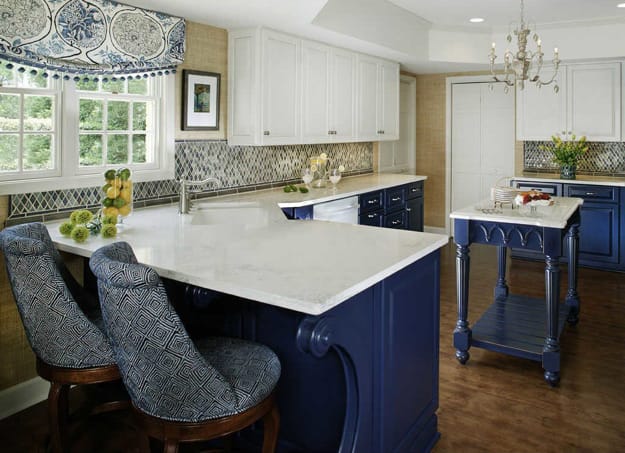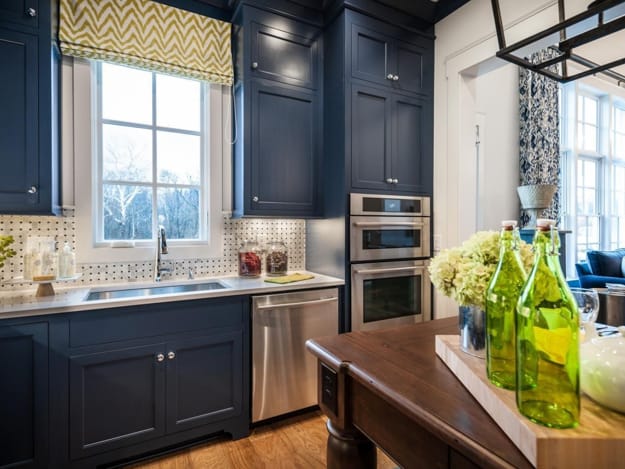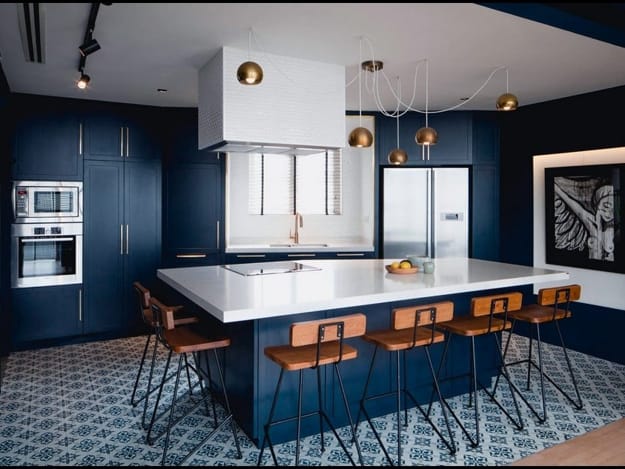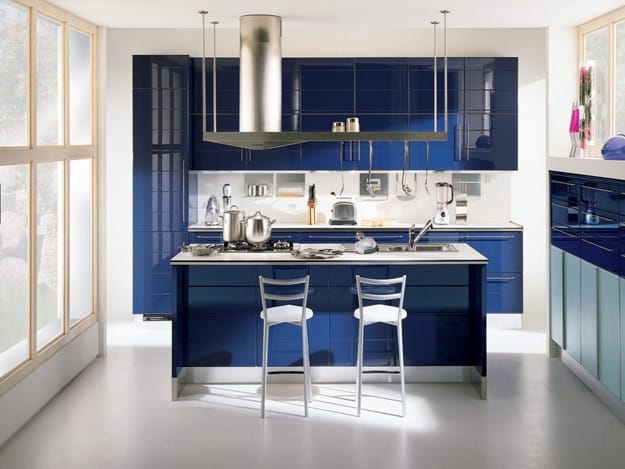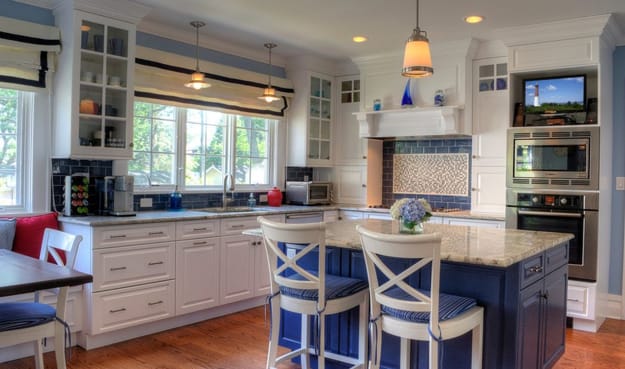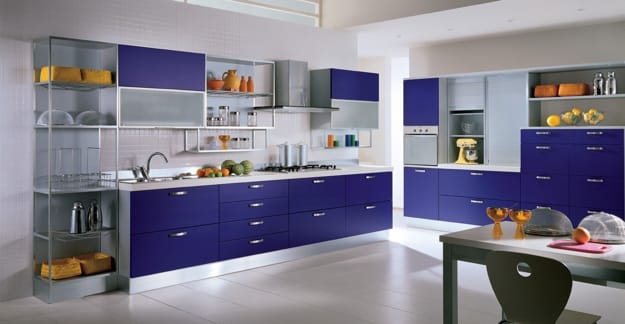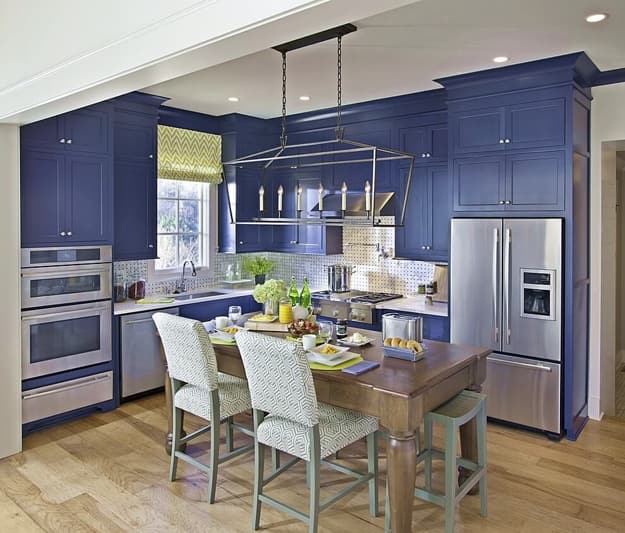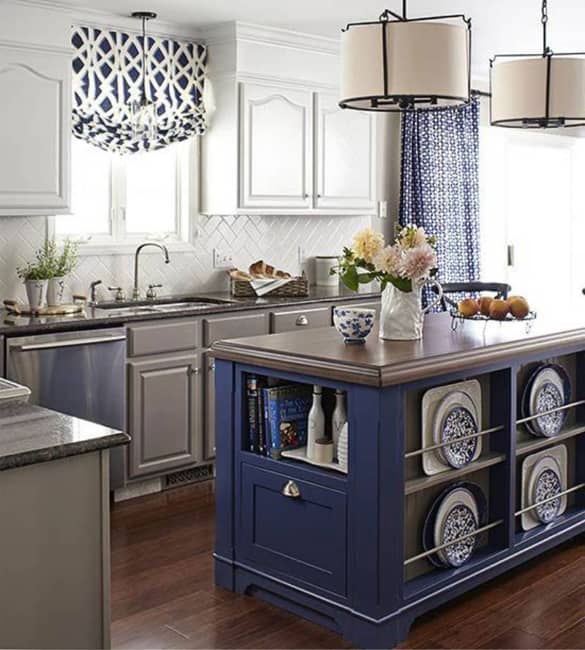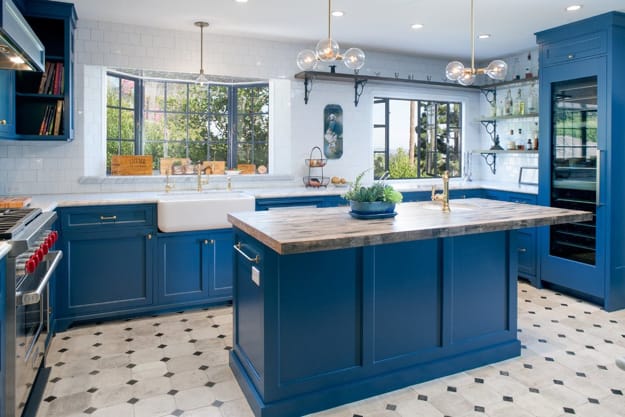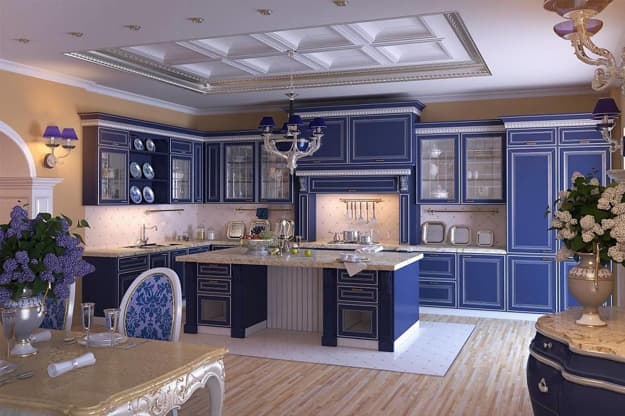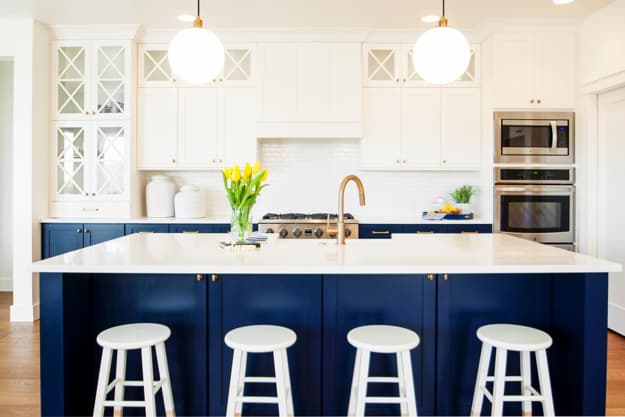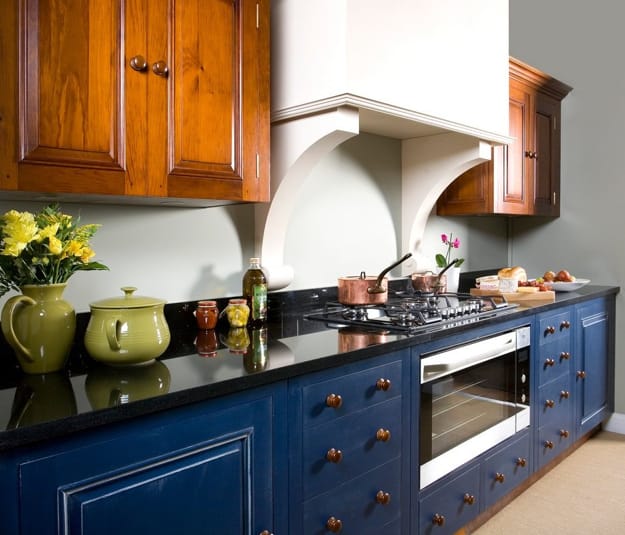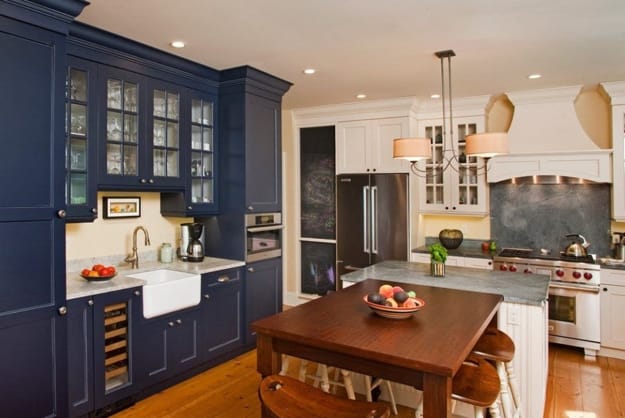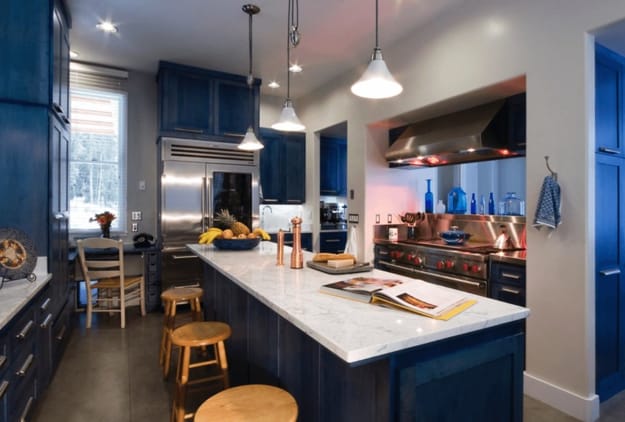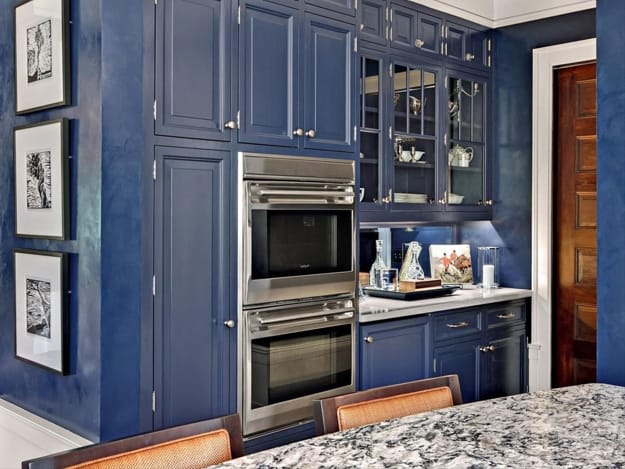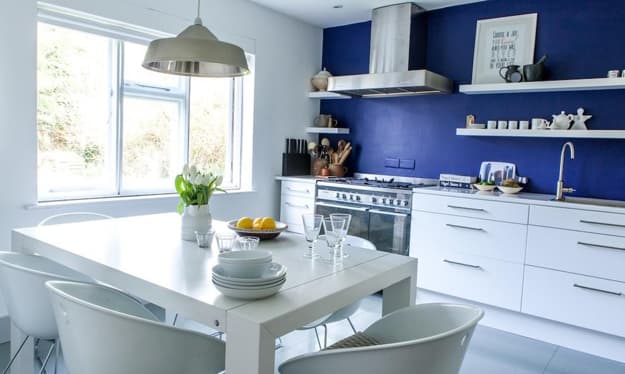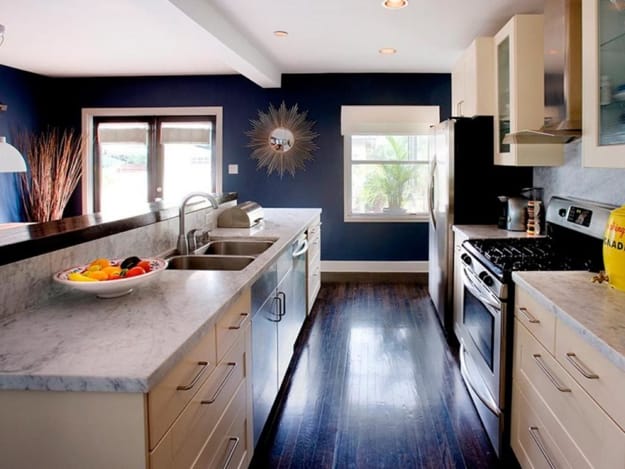 Warm metal accents are easy to incorporate into modern kitchen designs. Metal lamps, hardware, metal tiles, elements of kitchen designs will...
and enjoy free articles sent to your inbox