Blue Kitchen Colors, Calm Accents in Modern Kitchen Designs

Blue Room

Room Colors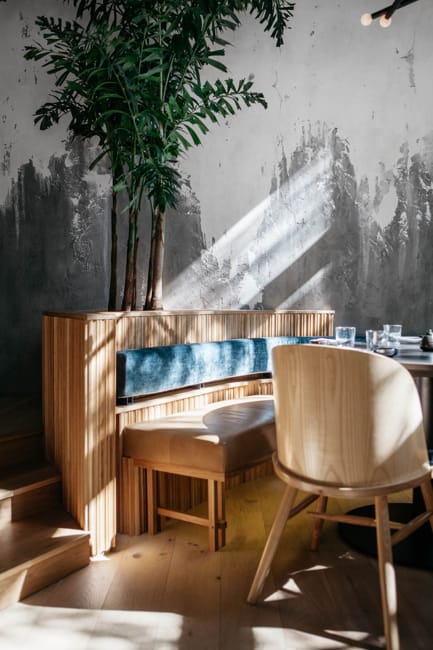 Wooden furniture accentuated with a blue fabric
kitchen colors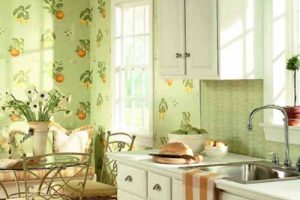 Blue kitchen colors offer many beautiful tones and color schemes with neutrals and complimenting hues. From the darkest navy and sapphire blue reminiscent of a night sky to the pale tones and grayish-blue pastels, blue colors are beautiful for kitchen designs. Light blue adds freshness, and rich blue tones make modern kitchens feel bold and exciting. However, all blue colors give kitchen interiors a cold touch, and blue color schemes with warm hues create a calm but welcoming feeling.
The Lushome collection of blue kitchen interiors shows how to create a feel you like in your kitchen. Here are modern ideas and stylish ways to make blues work for your home. You can choose a blue with a hint of green or use blue dining furniture, wall tiles, blue paint, or decorative accessories to add a soothing, delicate touch of blue to your kitchen design.
Blue kitchen colors, modern interior trends
Royal blue kitchen design with carved wood cabinets
Bright blue kitchen design ideas
Blue kitchen colors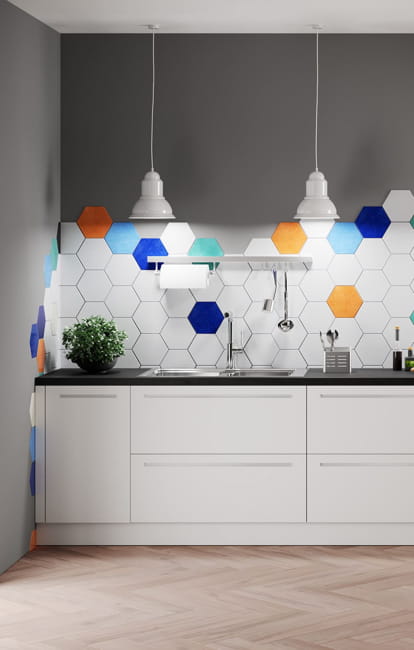 Blue colors have great potential for mixing with other hues. Whites are classic options, but yellow, orange, pink, and red shades make blue color schemes warm, exciting and welcoming. Blue colors are perfect for playing on contrasts in kitchen designs. Warm textures of wood, ceramics, and upholstery fabrics look beautiful with blue wall paint and accent cabinets.
Modern light blue interior paint color for kitchens and bedrooms
How designers add blues to modern kitchens
Blue color tones
All light and medium blue colors are versatile and suitable for spacious and small kitchen designs. Dark blue and navy over large areas in a kitchen make a kitchen interior look stunning but shady. You can achieve great results by combining light and dark blue color tones.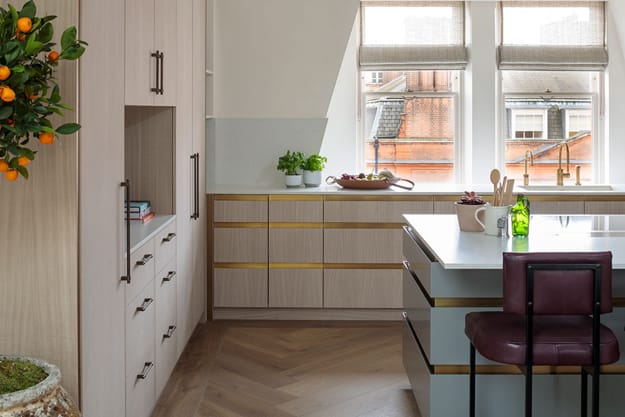 Blue kitchen accents
You can always use kitchen window curtains, vases, cookware, and kitchen utensils to add your favorite blue accents to your kitchen design. A floor mat or a planter are great ways to bring your desired dark blue colors into your kitchen interiors and match walls, cabinets, dining furniture, or decor accessories. You can use blues in many ways with colorful tile designs, home fabrics, and decorative items that incorporate your chosen colors.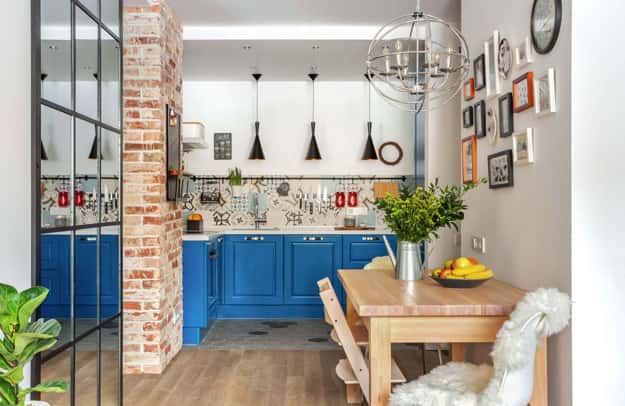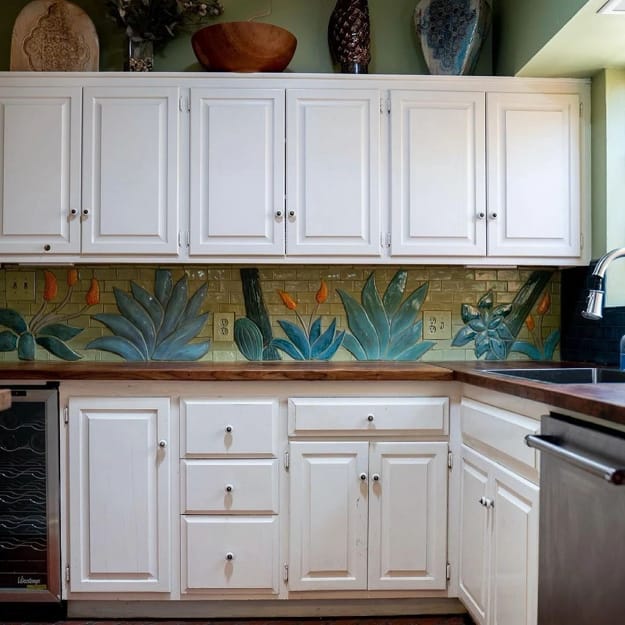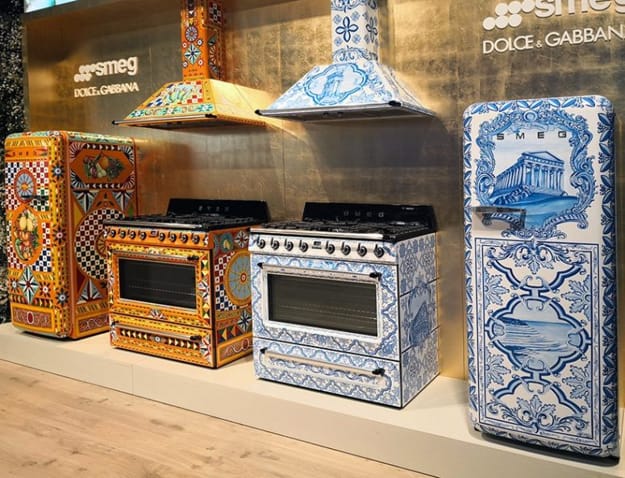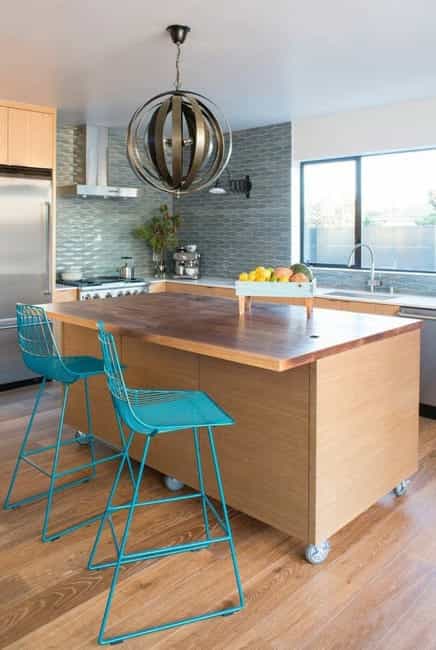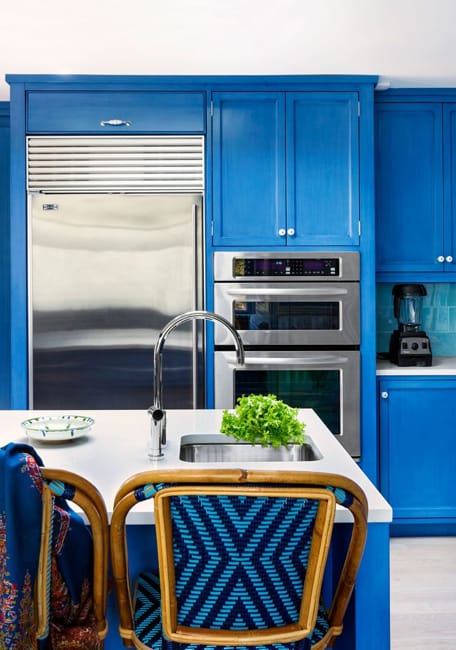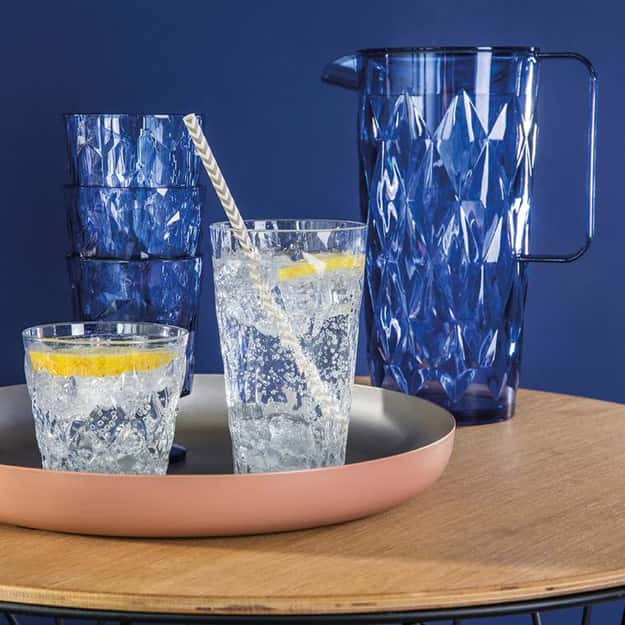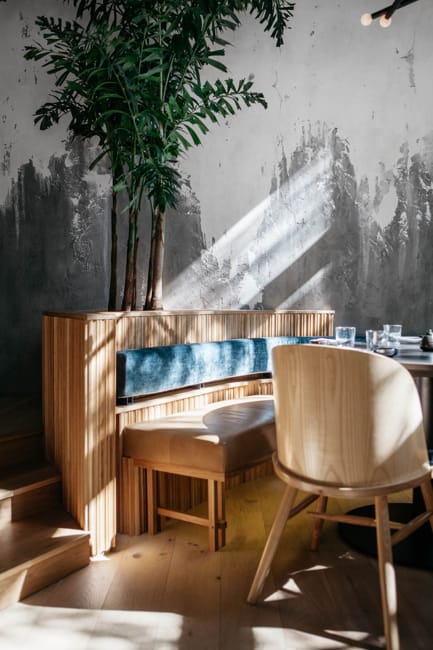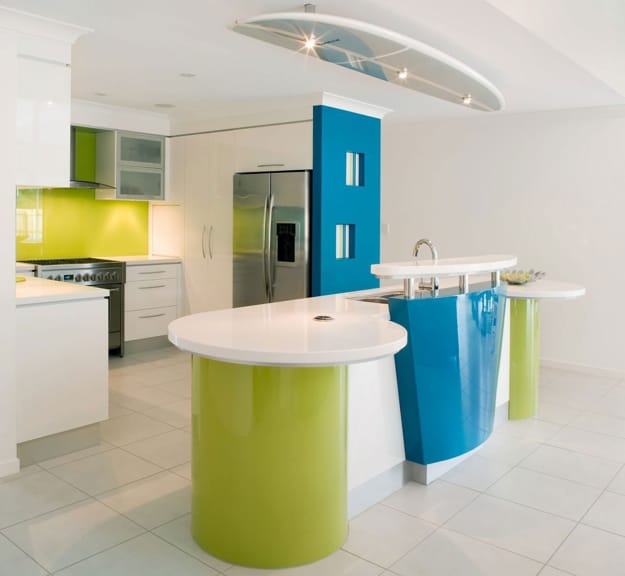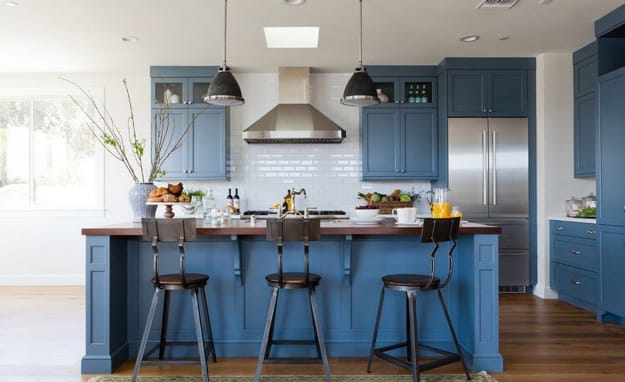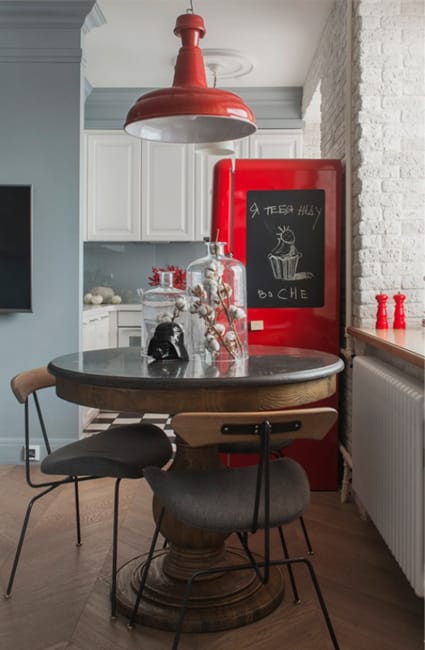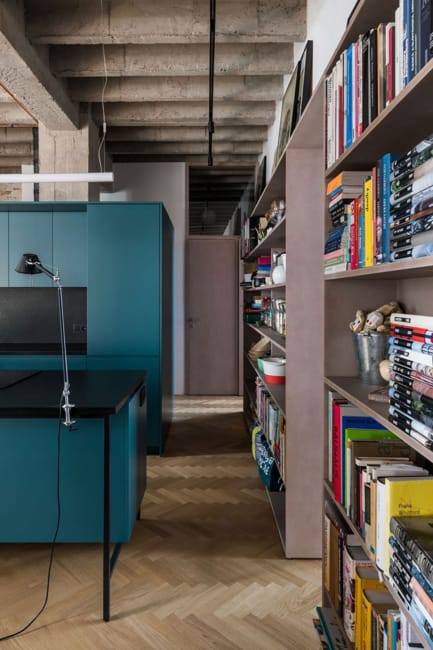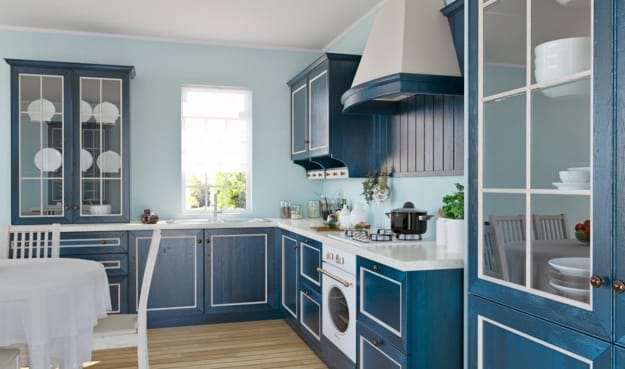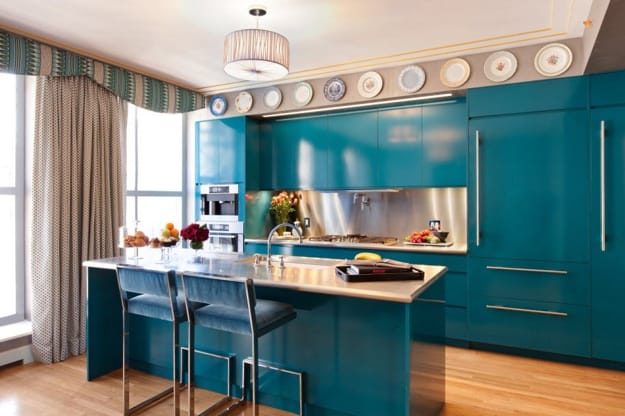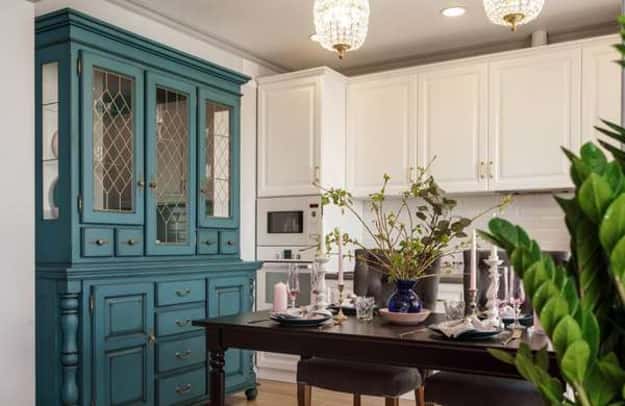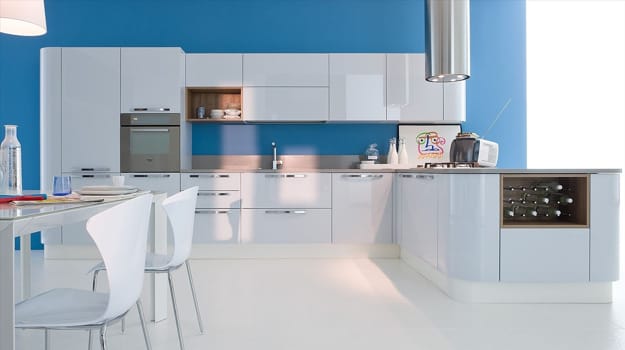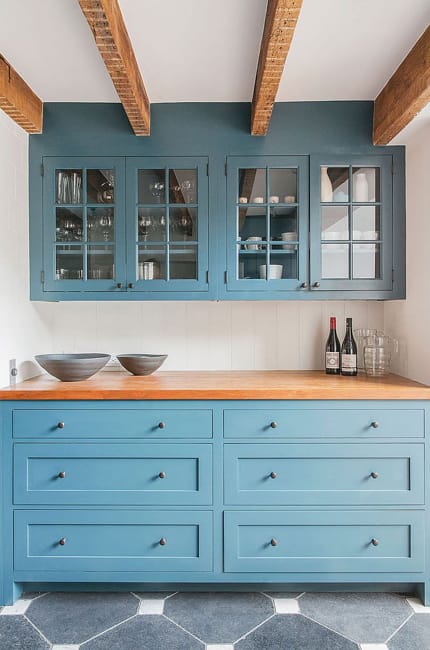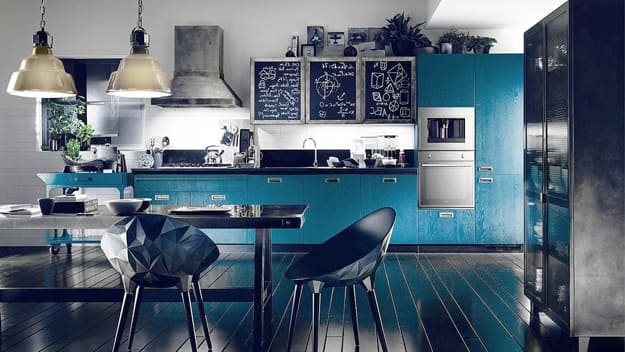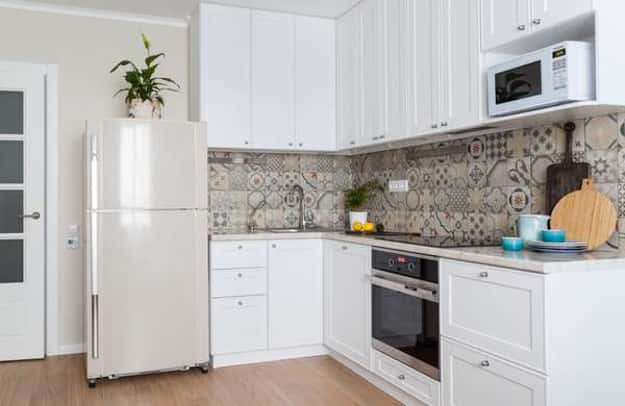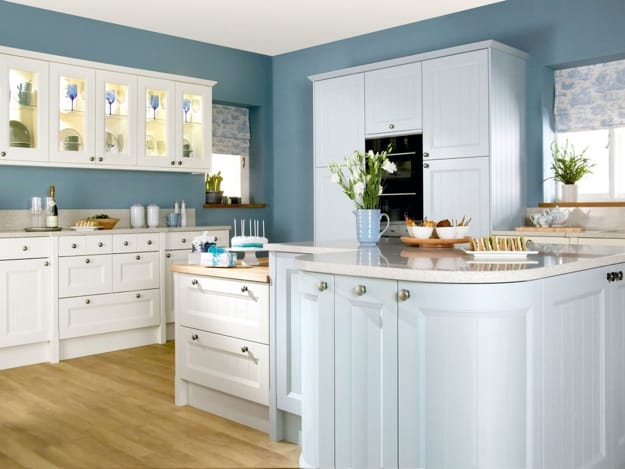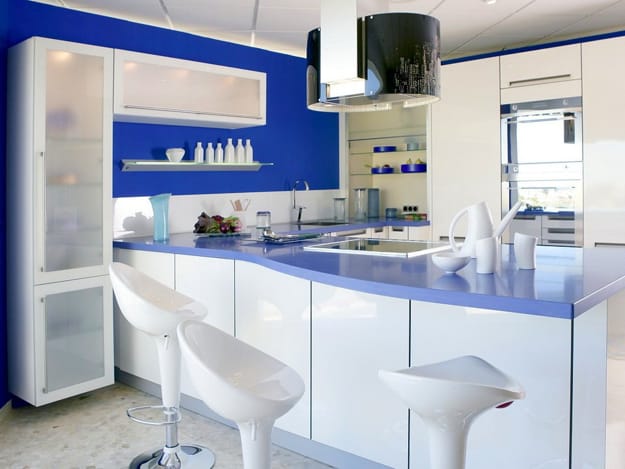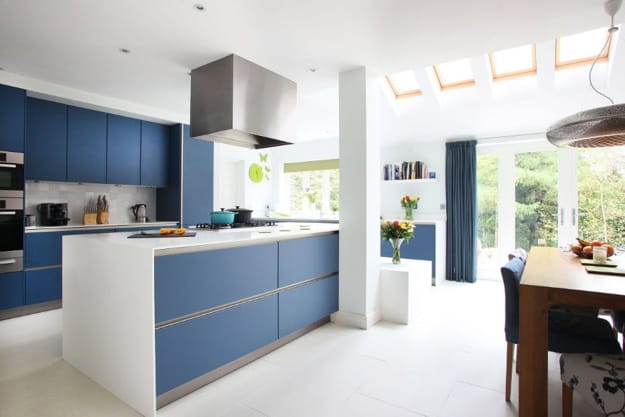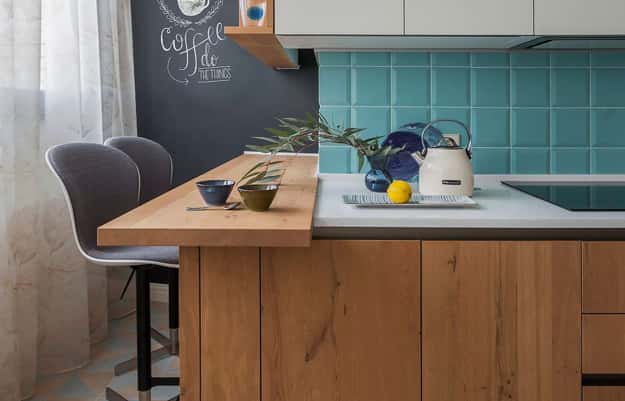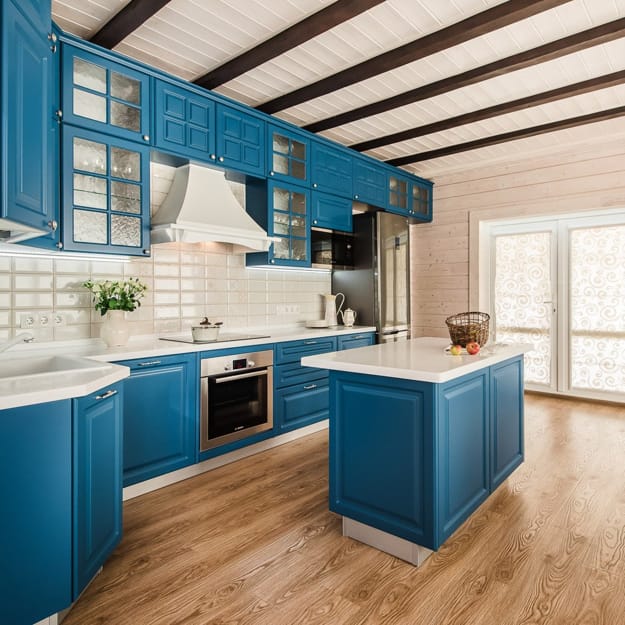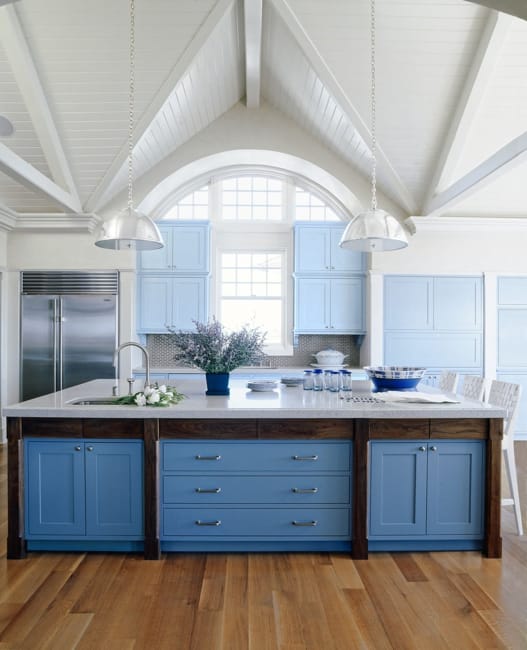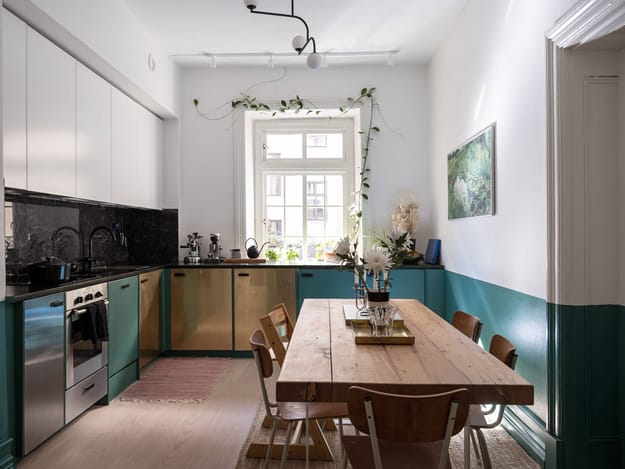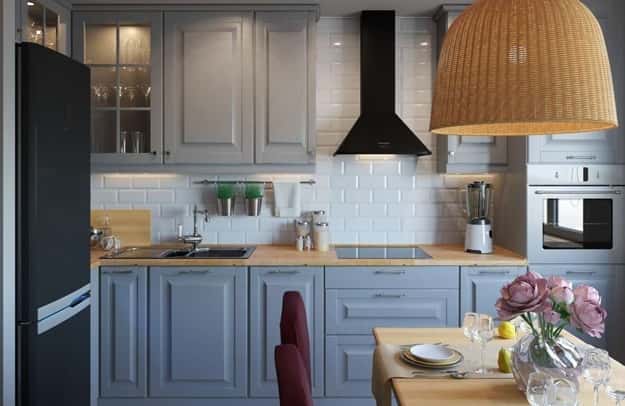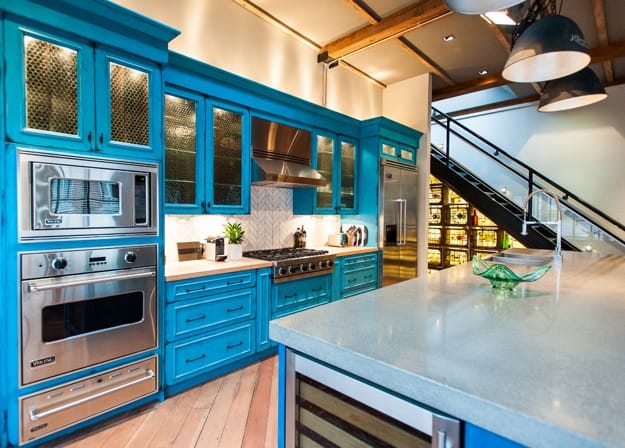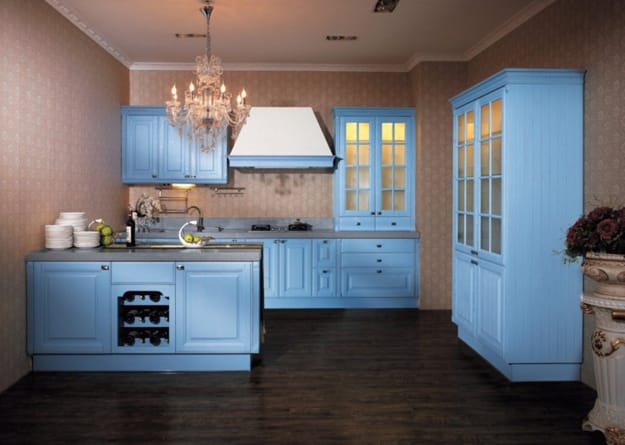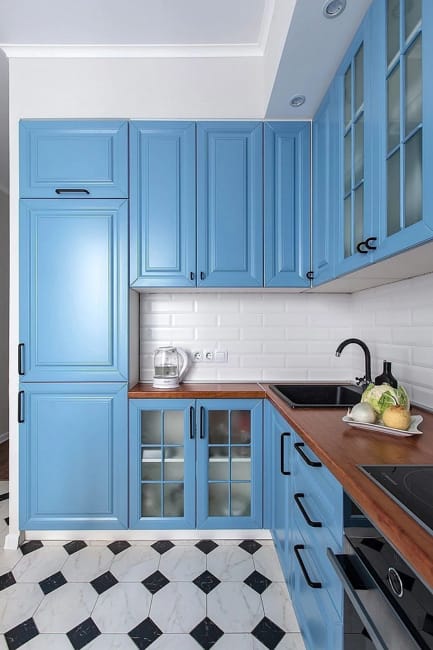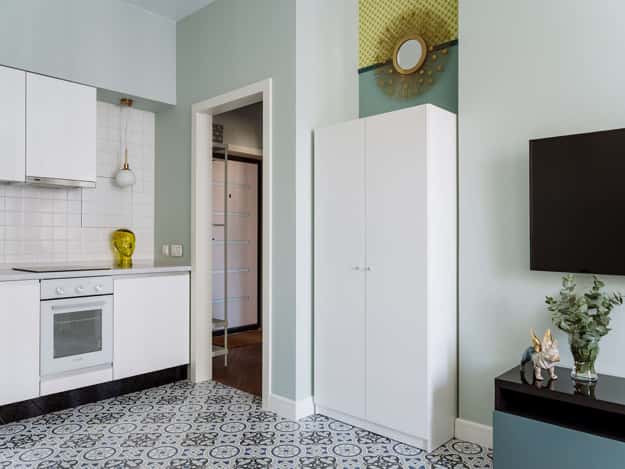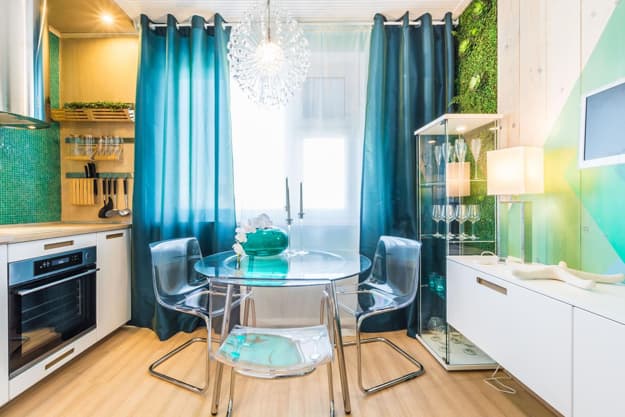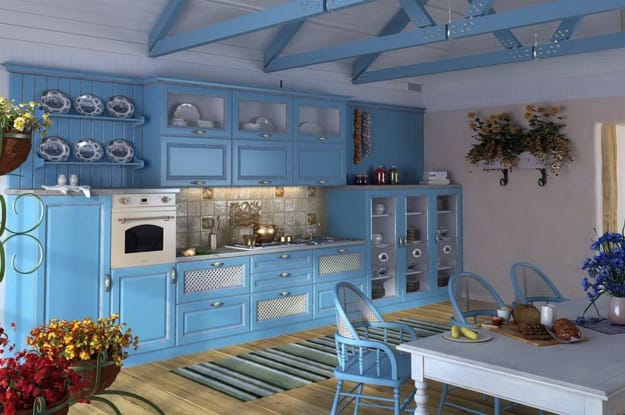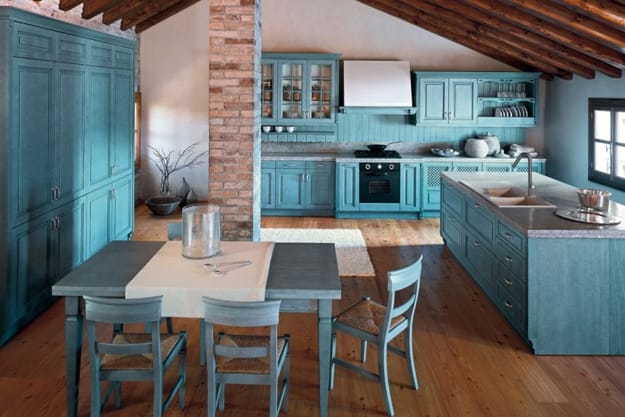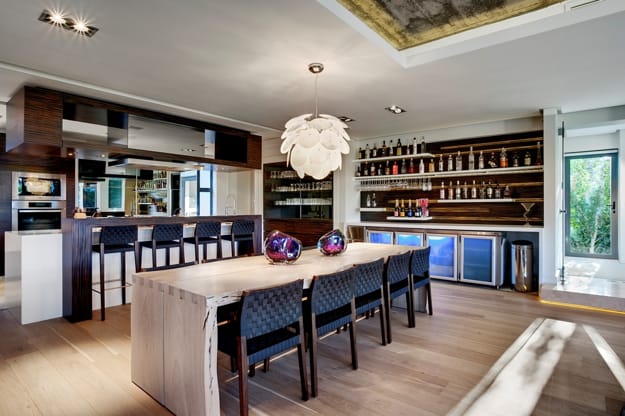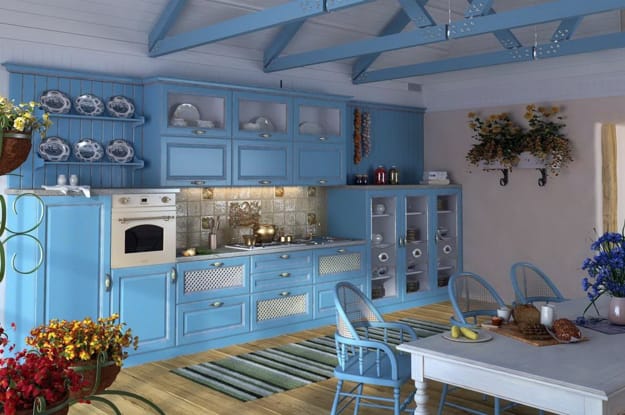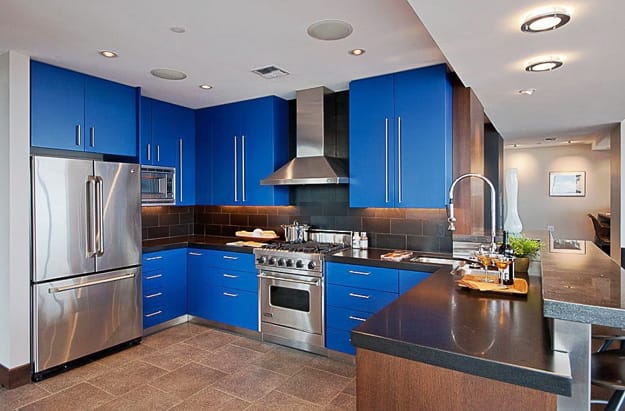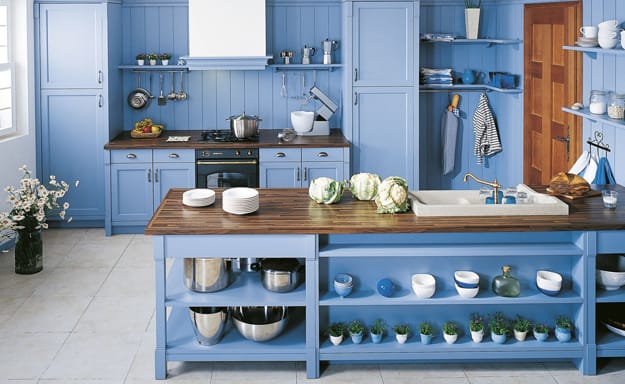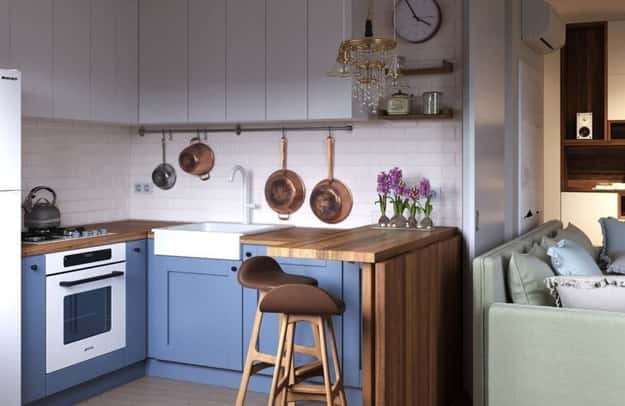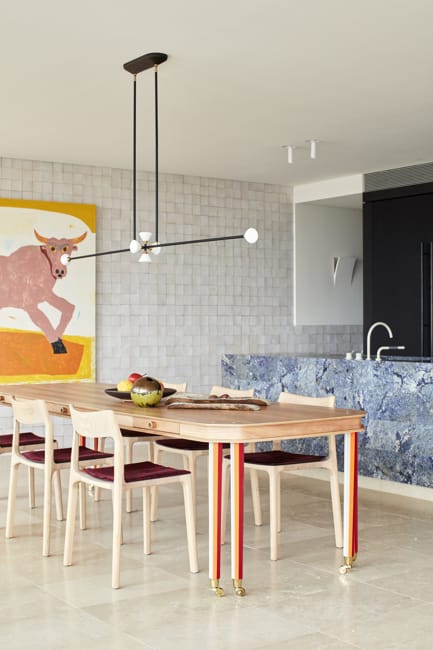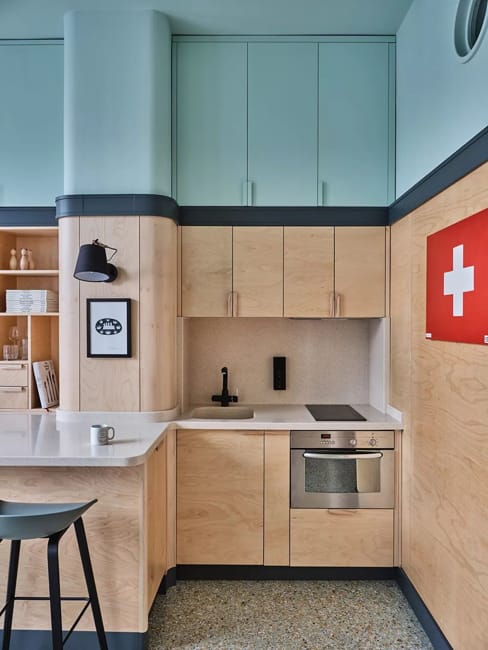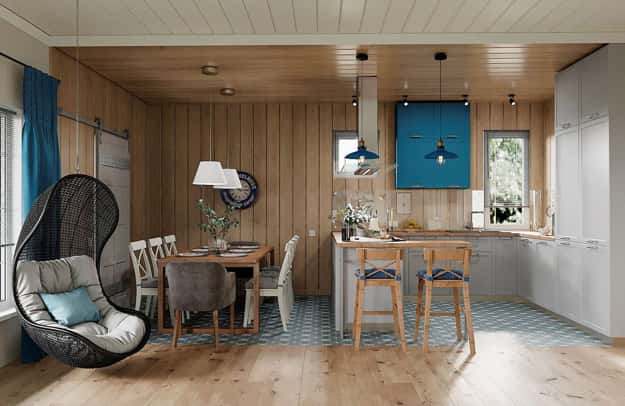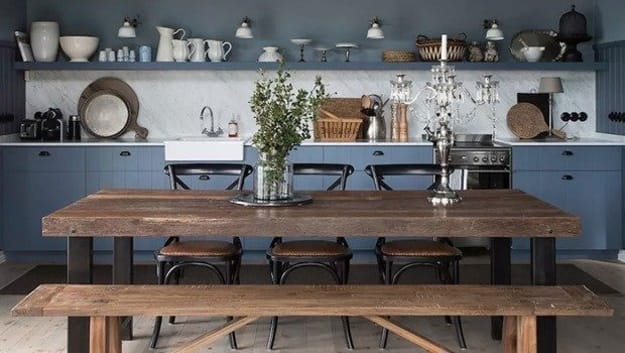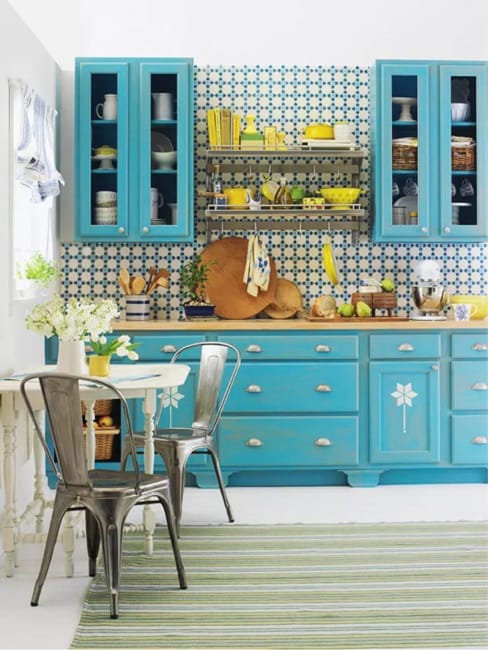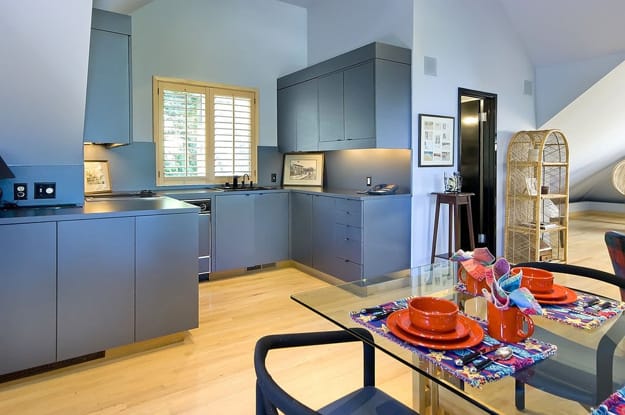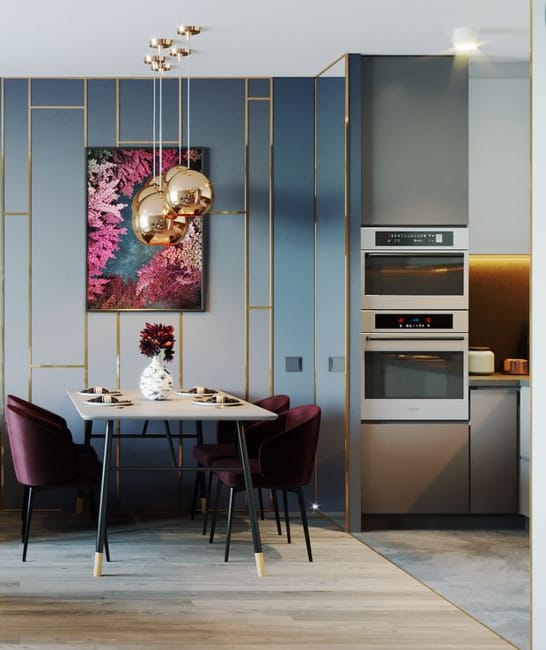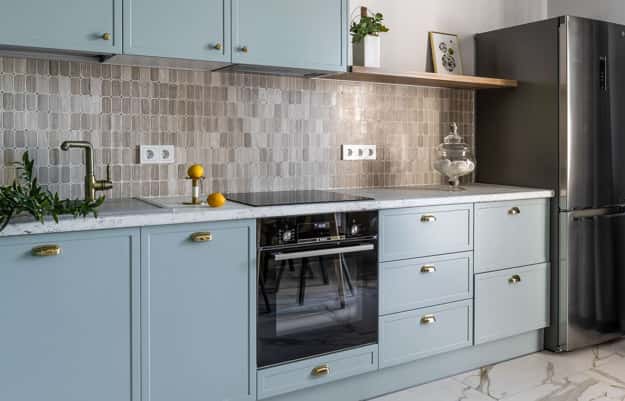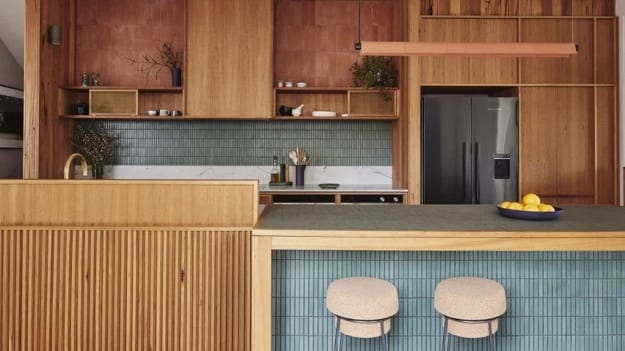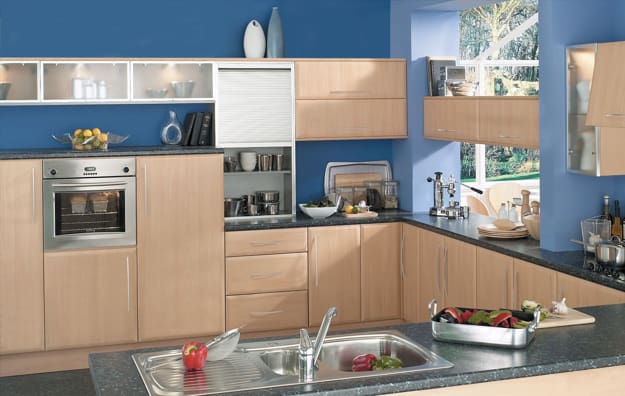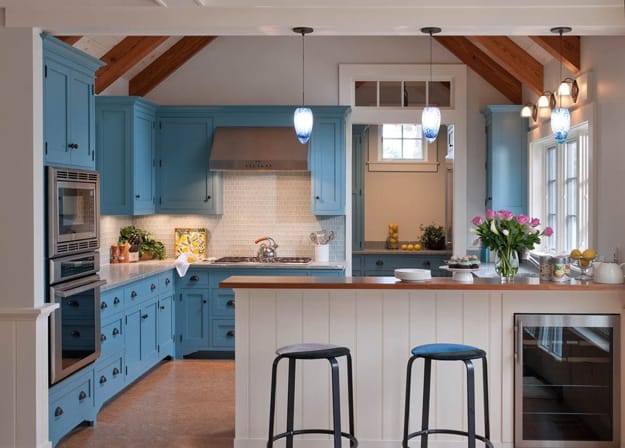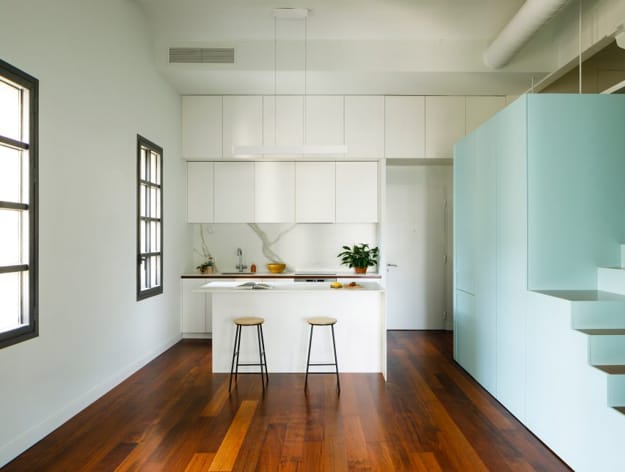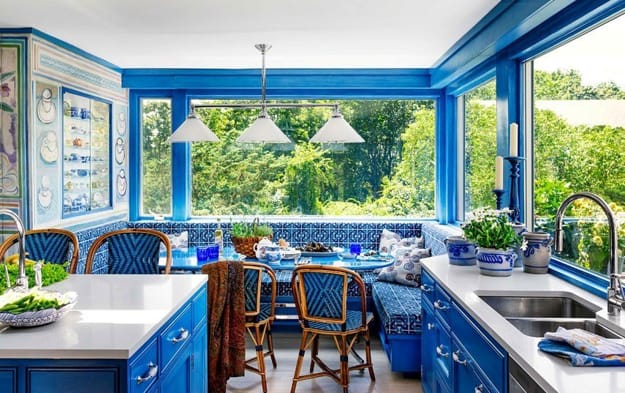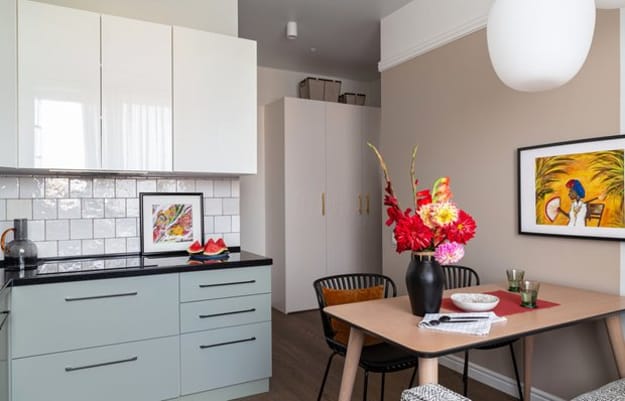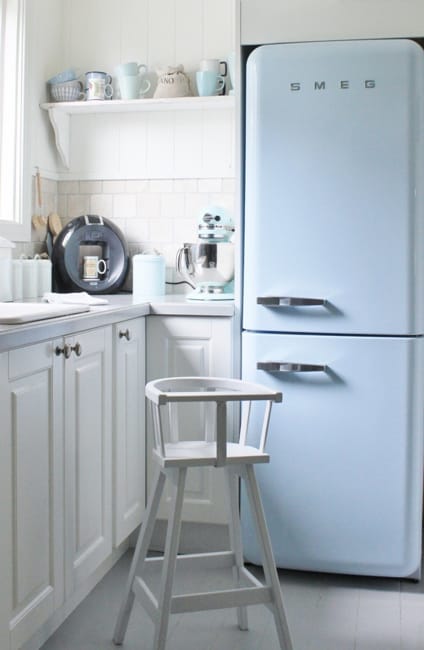 Warm metal accents are easy to incorporate into modern kitchen designs. Metal lamps, hardware, metal tiles, elements of kitchen designs will...
and enjoy free articles sent to your inbox