Royal Blue Kitchen Design, Carved Wood Kitchen Cabinets

Blue Room

Kitchen Ideas

kitchen colors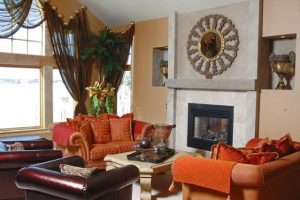 Unique and impressive custom wood kitchen design in dark blue color proves that 'no machine can do the work of one extraordinary man.' Talented and skillful wood carving artists, interior designers and decorators transform homes into stylish, beautiful and comfortable places, helping achieve customers their imaginative dream kitchen designs.
Many attractive and modern kitchen designs were conceived centuries ago by the Old world designers working for aristocrats and noble people of their period. Charming wood carving details and unique dark blue color, associated with Mediterranean atmosphere, inspired modern kitchen cabinets design, developed by Marco Mobili.
Royal blue, combined with white and golden tones, classic lines of wood kitchen cabinets and intricate wood carving details create striking modern kitchen design, that feels spacious, inviting and personal. (Ergonomic modern kitchen cabinets with drawers) Fascinating dark blue tones are favorite colors for both men and women. The royal combination of sapphire blue, white and golden tones create modern kitchen design that are gender neutral, luxurious and warm.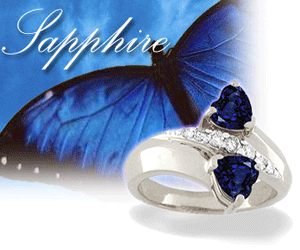 Dark blue kitchen cabinets
Deep dark blue is an elegant and unusual choice for modern kitchen cabinets design. Dark blue is the color of trust, stability and truth.
Modern kitchen design in royal blue, and especially blue and golden kitchen stove create the feeling of stability, unity and luxury. (Home appliances, yellow-silver stove concept)
Classic lines of wood kitchen cabinets, decorated with wood carving details and complimenting soft golden accents, create balanced, dynamic and airy modern kitchen design with white wall paint and light dining furniture set.
Blue kitchen cabinets design offers the finest, one of a kind wood carving details, inspired by sapphire jewelery colors and elegant designs.
Royal blue, luxurious golden, elegant silver, comfortable brown and fresh white colors create unique, classy and modern kitchen design that looks like a gem, polished for use as an exclusive house decoration and valued for its elegant beauty and perfection.
Beautiful blue kitchen cabinets design, white-blue kitchen color, modern kitchen trends
Deep blue color, selected for kitchen cabinets design, look gorgeous with gold, silver, white, orange, red, brown and green kitchen decor items, creating harmony and comfort.
Sapphire blue stove with soft golden doors and handles is an eye catching item that look great with natural materials, stainless steel, ceramic, glass and wood.
Retro-modern kitchen appliances, royal blue and golden stove
Carved wood kitchen cabinets design and beautiful sapphire blue color with stylish silver and golden accents are fabulous design ideas that add style and charm to modern homes.
Sapphire dark blue and white paint colors, modern kitchen design trends
Hand crafted wood kitchen cabinets are always in style. Natural colors, inspired by precious stones, golden and silver jewelry pieces, are new design trends for 2012.
Carved wood kitchen cabinets, modern kitchen cabinets design trends
Modern kitchen design trends
Modern kitchen colors
Modern kitchen decorating and design trends
10 modern kitchen design trends
Modern kitchen colors, appliances and wood cabinets design trends, golden-blue stove and hood designs
Blue color for interior decorating
6 modern blue room paint colors
Interior decorating in sky-blue for spacious look
Home decor colors, popular blue-green hues
Wood kitchen cabinets in sapphire blue color
Sapphire blue and white kitchen cabinets design, modern kitchen colors
Wood kitchen cabinets, modern kitchen design in white-blue-colors
Contemporary kitchen cabinets in dark blue colors
Modern kitchen, saphhire blue kitchen cabinets
Modern kitchen design, blue kitchen cabinets, golden-orange wall paint
More from interior design

Bright home interiors and amazing views of the ocean make this beach house a dream place. Large windows, light, neutral room...
and enjoy free articles sent to your inbox