Ergonomic Kitchen Cabinet with Drawers and Contemporary Organizers

Interior Design Ideas

Kitchen Ideas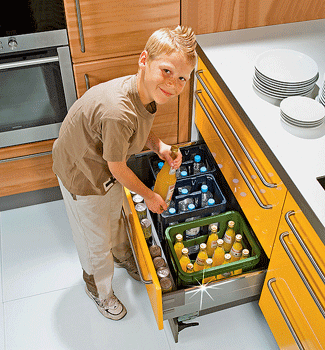 Contemporary kitchens, yellow cabinets, sliding drawer and organizers
kitchen organization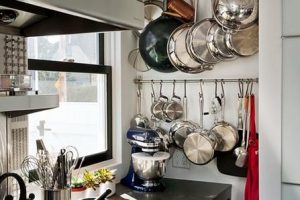 The ergonomics and kitchen organization become crucial elements of modern kitchen design. In new models, storage spaces move from retro kitchen cabinets with shelves to lower kitchen cabinets with sliding drawers that feature unique organizers. Contemporary kitchens with spacious, well-organized storage and conveniently sliding lower kitchen cabinet drawers are the latest design trends in improving modern kitchen storage.
Ergonomic design provides plenty of storage space for pots, pans, tools, and kitchen utensils. Previously stored in upper storage cabinets and shelves, kitchen tools, small appliances, and utensils are now organized in ergonomic cabinet drawers. Retro kitchen cabinets with shelves are exchanged with various shallow and deep, narrow and wide sliding, modern kitchen cabinet drawers that provide contemporary storage space for everything a cook needs and help beautifully organize the kitchen interiors.
Sleek contemporary kitchen cabinets, the latest trends
Modern kitchen, cabinets storage design
Kitchen decorating and design trends
Ergonomic kitchen furniture design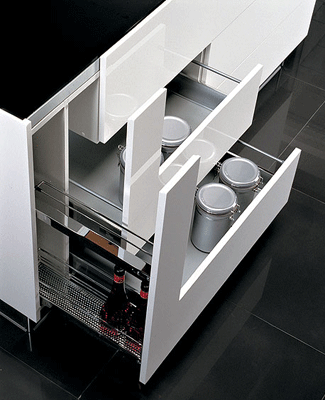 Contemporary kitchen cabinets have a traditional look, but cabinet drawers can handle a big load, up to 200 lbs ( 90kg.) They can accommodate heavy large pots and pans, small kitchen appliances, kitchen tools, and utensils and provide plenty of convenient storage for food, heavy bottles, glass jars, and metal cans. Non-slip surfaces inside cabinet drawers prevent kitchen tools and utensils from sliding. The soft sliding mechanism makes the new kitchen cabinets very safe and functional.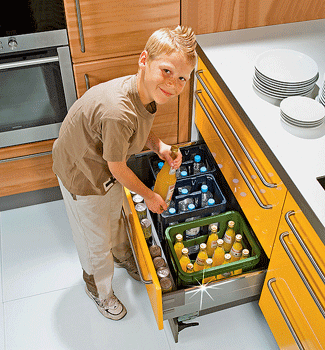 Space-saving, built-in kitchen table design, sliding cutting boards, and ergonomic shelves for kitchen storage are fabulous features that present the modern kitchen cabinets trends. Space-saving ideas and functionality allow designing ergonomic, functional, and stylish contemporary kitchens.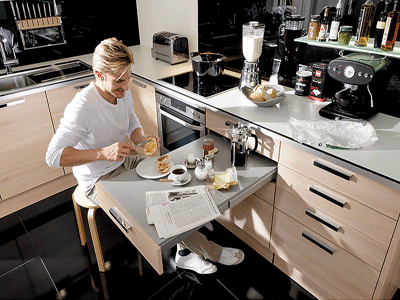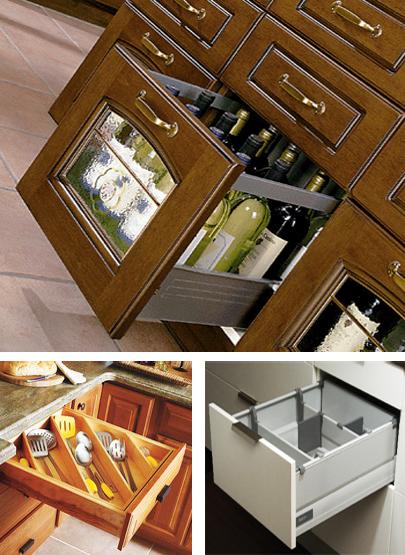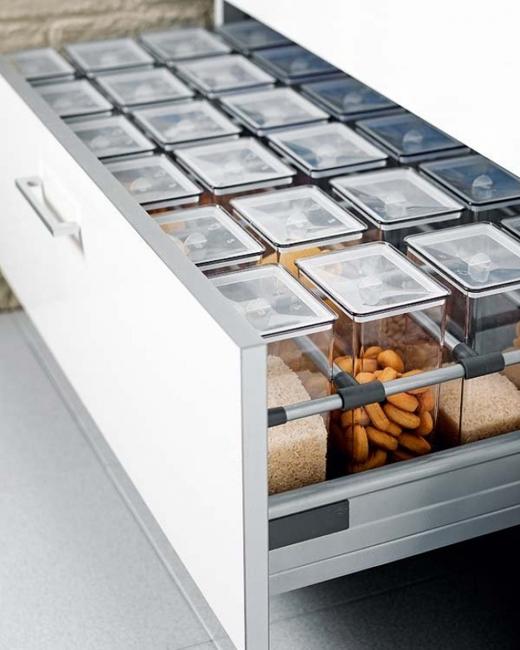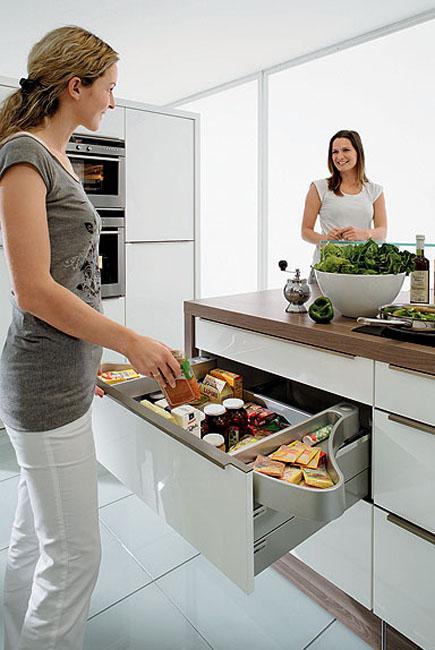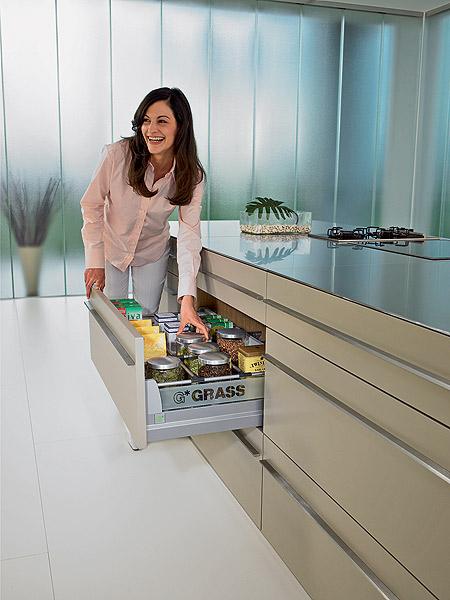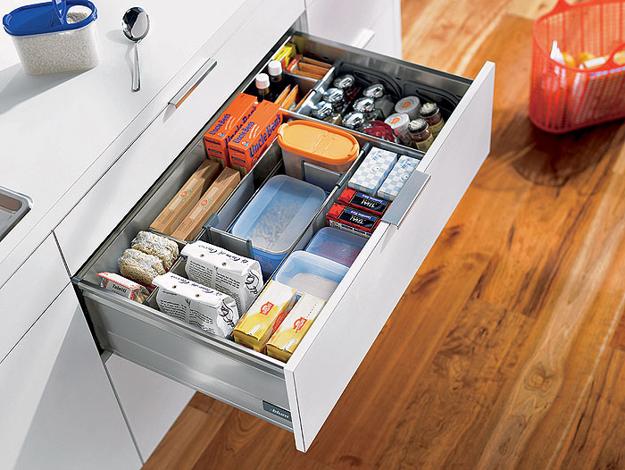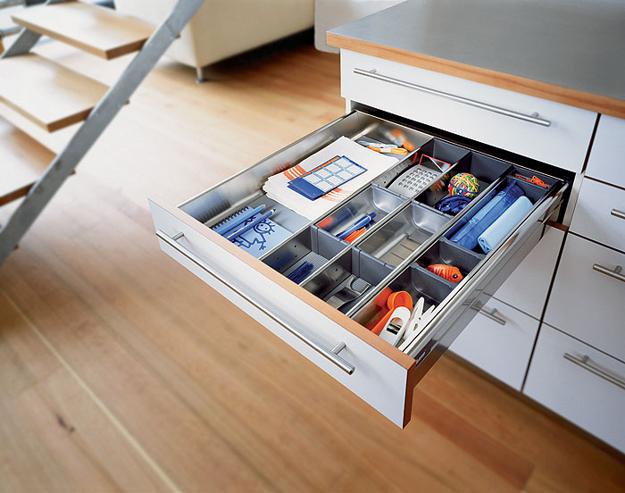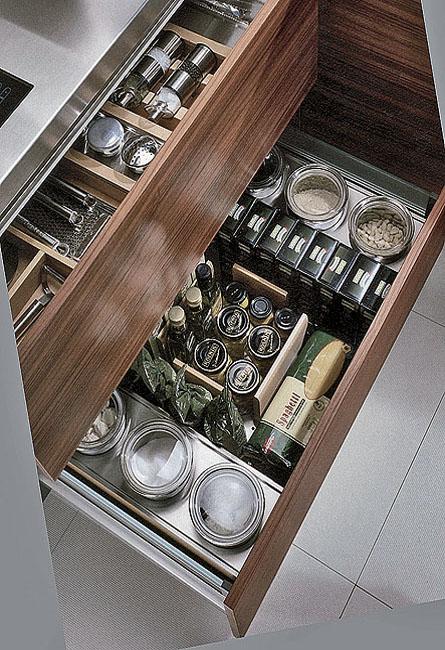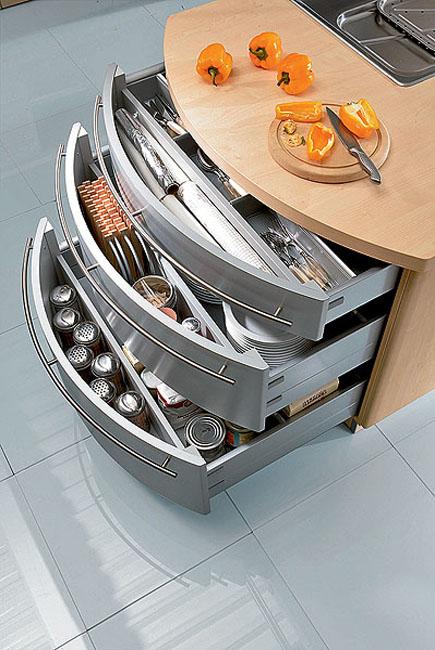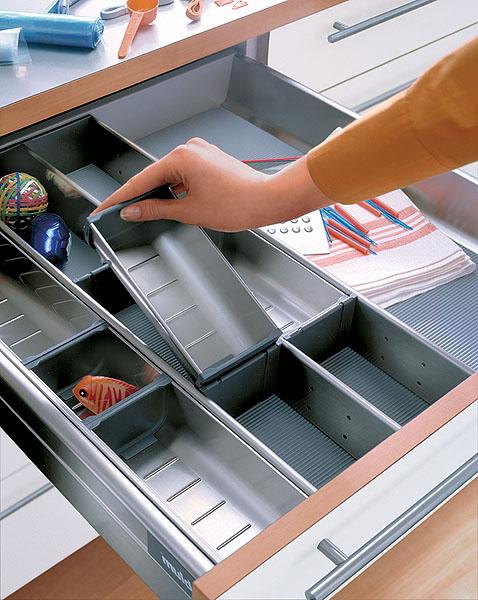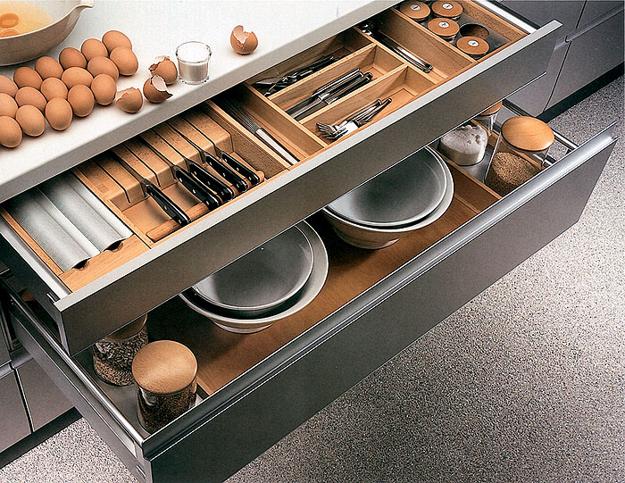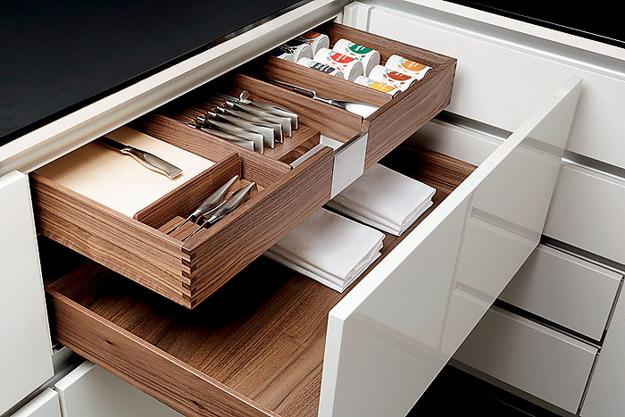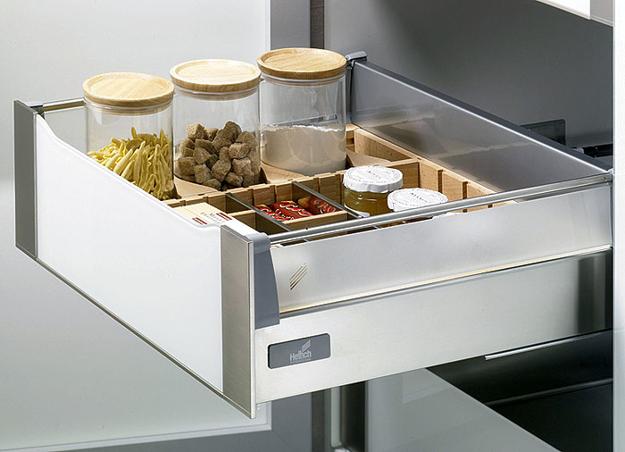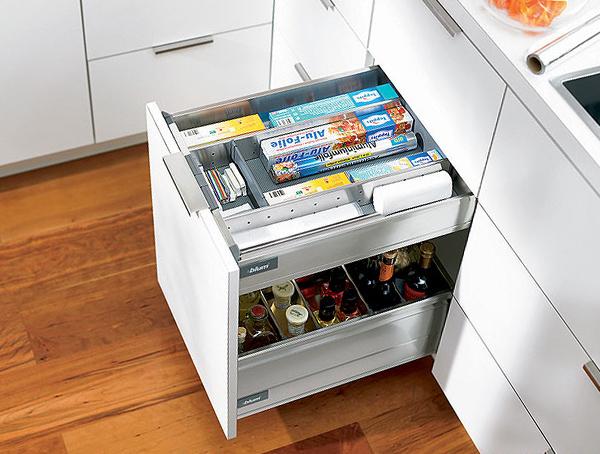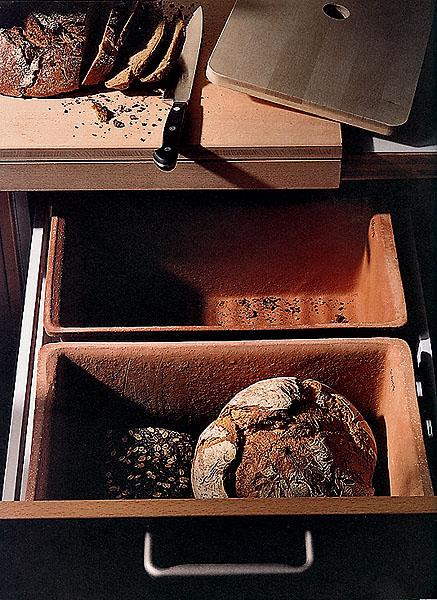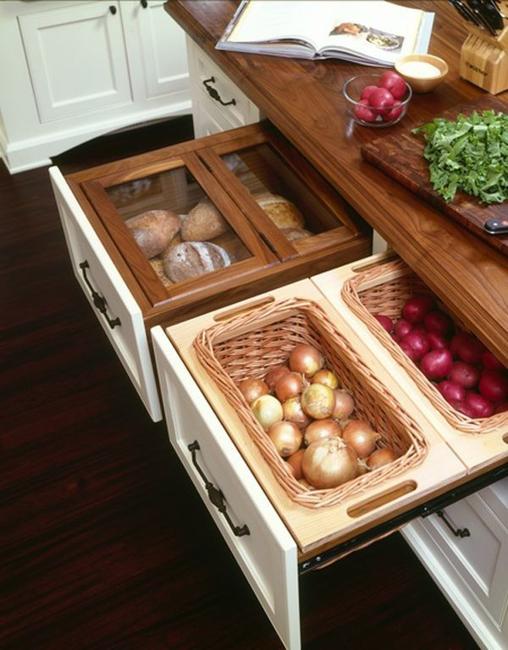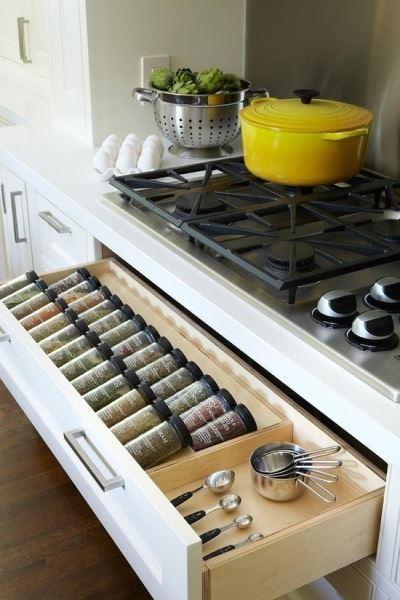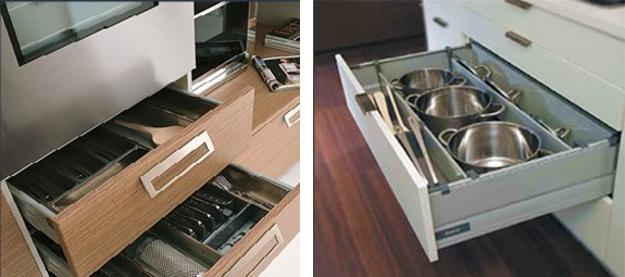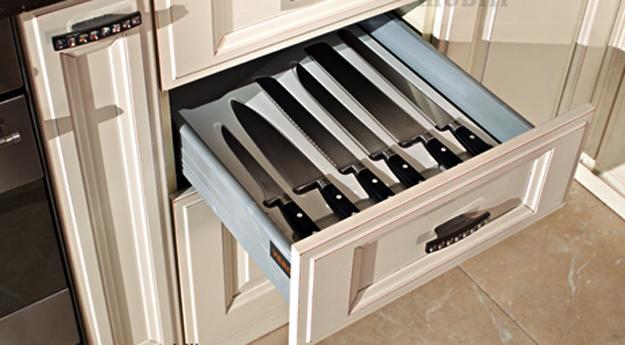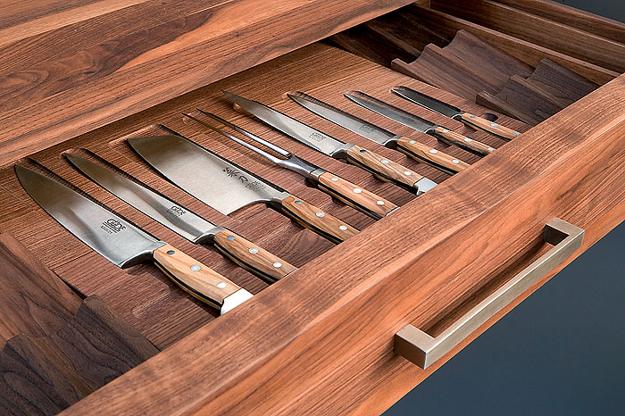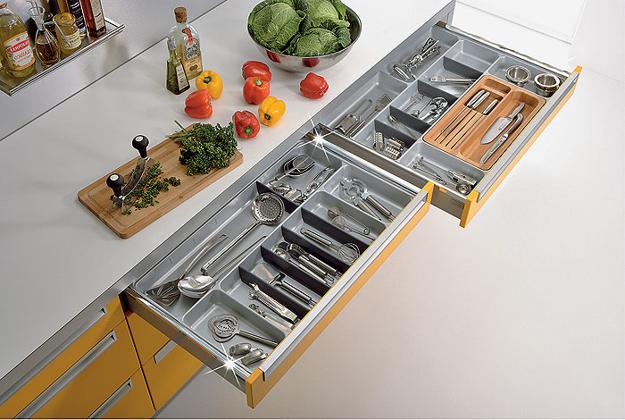 Warm metal accents are easy to incorporate into modern kitchen designs. Metal lamps, hardware, metal tiles, elements of kitchen designs will...
and enjoy free articles sent to your inbox