Colorful Spring Decorating Ideas for Living Rooms, Stylish Decorating Tips

Blue Room

Living Room

Orange Color

living room designs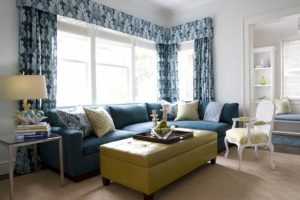 Colorful and stylish ideas for spring decorating give room designs a fresh feel and modern look. Spring decorating ideas for living rooms are fun, simple and creative ways to transform homes into airy and fresh, bright and light places. Nature inspired decorating ideas for living rooms are bridging home interiors with the exterior, bringing charming patterns and rich textures with modern rugs, curtains and cushions. (Spring home decorating, modern trend and classic technique)
Cleaning and fresh painting, changing living room furnishings and adding floral motifs, selecting brighter paint colors and lighter decor items are simple and stylish ideas for spring home decorating. Also fresh flowers and fragrant candles, branches with green leaves and seasonal fruits help create attractive and elegant  arrangements and table centerpieces for spring decorating. (Spring inspired home decorating ideas for every room)
Inexpensive and creative  decorating ideas include simple and easy transformations with spring colors and natural motifs. Towels and cushions in bold colors signify ideas for spring decorating, symbolizing renewal and freshness. Springtime patterns bring the outdoors into living rooms designs with fresh leaves and beautiful flower designs. (14 modern paint colors for interior decorating)
Wooden birdhouses, blooming indoor plants, green leaves and beautiful flowers are modern decorating ideas for living rooms that support the eco style trend. (Staging home decor to welcome spring)
Orange and yellow spring decorating ideas for living rooms
Warm room decorating ideas for rainy fall and winter
Interior color schemes, yellow-green spring decorating
Yellow room decorating, sunny and happy designs
Floral art works, light room paint colors and sunny palette are great decorating ideas for living rooms to create inspiring, optimistic atmosphere and stylish home decor.
White-yellow-green living room furnishings and wall decor, sunny ideas for spring decorating
Classy white, cheerful yellow, beautiful blue, tender lilac, romantic pink and fresh green decorating ideas for living rooms bring colorful changes into spring homes that feel airy, energetic and interesting.
Bright living room paint colors or wallpaper designs, wall decorations, cushions and throws offer attractive, cozy and trendy ideas for spring decorating.
Modern white, yellow and orange living room paint colors and furnishings palette, bright and warm ideas for spring decorating
White room paint colors look great with yellow-green, soft orange and bright peach living room furnishings, like soft cushions and wall painting. Beautiful flowers and indoor plants add vibrant and pleasant colors, creating relaxing and cheerful living rooms designs.
White and yellow-green living room paint colors, colorful spring decorating ideas for living rooms
Blue room paint colors
Blue-green interior color schemes, living room decorating
Decorating interior in sky-blue for spacious look
8 modern decorating colors
Sky-blue or deep tones of blue colors, combined with yellow, purple, deep orange or white, are perfect for colorful and impressive living rooms designs in exotic Moroccan style. Neutral white and brown living room furnishings add comfortable color accents, offering attractive, dynamic and energetic decorating ideas for living rooms in spring and summer.
White-blue-yellow decorating ideas for living rooms in Moroccan style, modern white and blue room paint colors
Modern blue room paint colors, stylish home furnishings and wall painting ideas
Neutral white, modern blue and pale yellow room paint hues combination create stylish and harmonious living rooms designs that balance cool and warm room colors and offer pleasant complementing color palette. (Spring decorating, neutral room paint colors, bright decor)
Modern yellow furniture and blue room paint colors, stylish living rooms designs
White upholstery fabric, curtains and lamp shades, in the combination with glass table tops, mirrors and blooming pink decor accents, create airy, spacious and welcoming atmosphere. Unique room decor accessories, rattan living room furniture pieces and playful blue-yellow color palette make casual room interiors feel exotic and interesting.
White living room furnishings, yellow and blue room paint colors

Here are great ideas for kids toys storage and wall decoration with small cars that everyone would love. DIY organizers, like...
and enjoy free articles sent to your inbox