Blue-Green Interior Color Schemes, Living Room Decorating

Blue Room

Decorating Green

Living Room

living room designs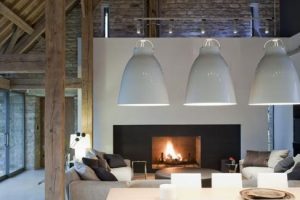 Spring holiday, like St Patrick's Day and special family events that happen in spring, are perfect reasons to change interior paint colors or furnishings and enjoy fresh living room decorating ideas. Spring inspired, blue-green interior color schemes make living rooms decorating brighter and more beautiful, adding charm, style and comfort to modern homes.
Psychologists recommend changing living room paint colors in spring to improve mood, creating cheerful, light and colorful environment. Green color is the color of spring decorating. White and blue are symbols of spring skies. White, blue and green interior colors are perfect for creating more spacious, airy and fresh living rooms. (Matching colors, furnishings and room paint colors)
White and all shades of green color are associated with St Patricks Day celebration in March, but you can continue enjoying beautiful green colors after St Patricks Day party. Vivid or light blue color accessories can be added to green living room furnishings or paint colors, dramatically changing living rooms decor and inviting spring blue sky into the room.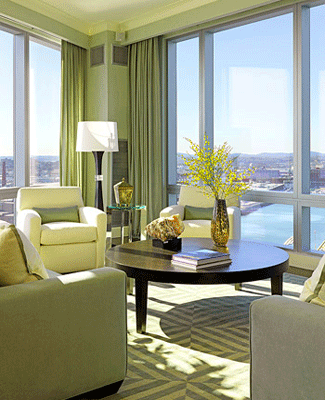 White and green color schemes feel positive and airy. White, blue and green interior color schemes, that include light blue or modern citrus shades of green color, make living rooms feel natural and joyful.
Inspired by spring, blue sky and fresh green foliage, blue-green interior color schemes feel healthy and pleasant.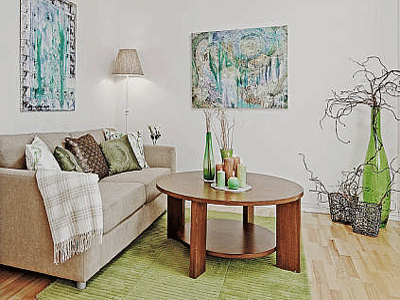 How long a green paint stays in your room after St Patricks Day party depends on you. Some people prefer change living room decorating ideas and color schemes every season and every year. Others do not change furnishings and paint colors for years.
The most important thing is to plan your room transformations to save time, energy and money, avoiding buying new furnishings to match green paint colors.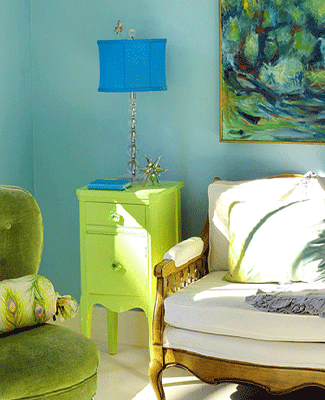 Your decision to paint your walls green for St Patricks Day depends on what St Patricks Day means to you and your family. If you are Irish, then St Patricks Day is one of the most significant holidays of the year for you. (Green room decorating ideas for St Patricks Day, food inspiration)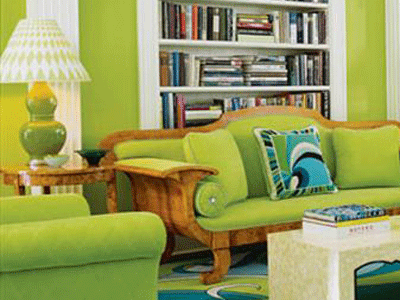 Selecting white-green interior color schemes, modern wall stickers, prints, wallpaper designs or green room paint colors can be a part of preparing your home for St Patricks Day.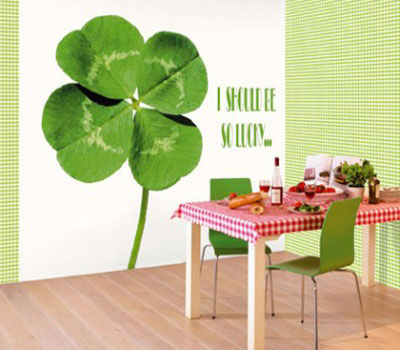 Traditional shades of green and white colors are great for St Patricks Day decorating ideas. Think of a creative way to add shamrocks to emphasize the Irish heritage theme. (St Patricks Day food colors and table decorating ideas)
Later your can add sky-blue or gray-blue accessories, like curtains, table lamps, paintings, vases, floor rugs or cushions, creating beautiful spring interior.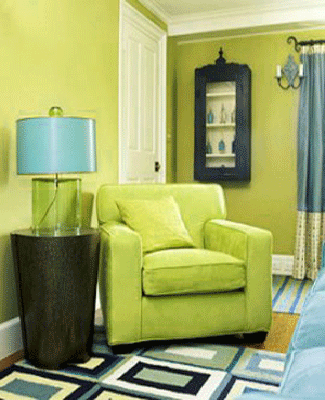 Green interior paint colors are relaxing, but too much green color produces aggressive reactions, the scientists say. If you select modern citrus yellow-green room paint colors for spring decorating, your living rooms decor will always look cheerful, fresh and sunny. (Yellow room decorating, sunny and happy designs)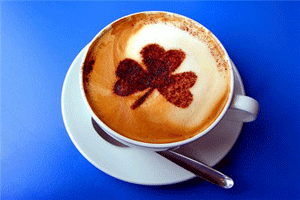 Modern living room decorating ideas and colors
Get inspired by the cup of coffee and chocolate shamrock decoration, add bold blue and comfortable brown to traditional white and green living room decorating ideas for St Patrick's Day.
Brown, creamy and olive shades, warm golden and trendy purple, lilac and wine color tones create stylish interior color schemes with sky-blue and green living room paint colors. (Modern decorating color schemes)
Honeysuckle, reddish-pink living room paint or furnishings look great with yellowish-green living room decorating ideas, offering festive, bright, contemporary and impressive interior color schemes for spring decorating. (Modern color, honeysuckle pink color schemes)
Seasonal change of home interior colors is natural. Bright, energetic and happy colors prepare home interiors to welcome spring.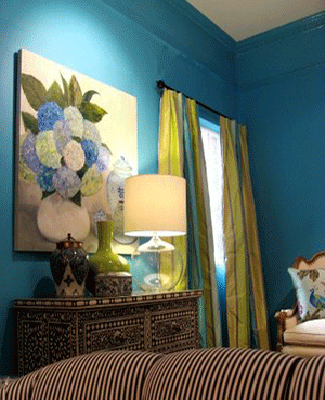 Room decorating ideas, spring decorating:
Charming ideas for spring decorating, light window curtains
Spring decorating, neutral interior paint colors, bright decor
Yellow-green interior color schemes, spring decorating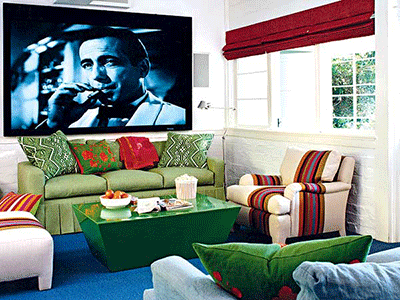 More from holiday decorations

Creative Easter ideas offer many quick and easy techniques for spring eggs decoration. Instead of dyeing eggs, try decoupage turning Easter...
and enjoy free articles sent to your inbox