St Patricks Day Food Color Inspiration for Table Decorating

Decorating Green

Dining Room

Food Design

edible decorations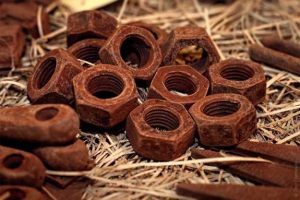 Saint Patricks Day food can be your inspiration for selecting kitchen or dining table decorating color schemes. Green is the color of St Patrick's Day. Three leaf shamrocks are symbols of St Patrick's Day celebration, offered by Saint Patrick as the symbol of three Christian principles.
Monochromatic, complimentary or triadic color schemes that include green are perfect for St Patrick's Day party table decorating. Beautiful, relaxing and comfortable brown-white-green color schemes, inspired by St Patricks Day food, – Irish stew, bread, meat loaf and shamrock crackers or cookies, are fabulous color combinations for the dining table decorating. (Green color combinations and room decorating ideas for St Patricks Day, food inspiration)
Food recipes offer endless ideas for selecting decorating color schemes for personal, meaningful and unique table decoration. The story behind your decisions, your color inspiration for choosing certain color schemes and table decorating ideas are the most important. (St Patricks Day food, simple green table decorating ideas)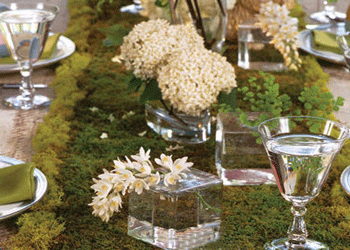 Emotions are powerful. You may remember the cup of coffee with chocolate powder shamrock decoration or shamrock shaped cookies and use food colors inspiration (Food design inspirations) for creating personal spring table decoration ideas.
Table decorating ideas
You may create energetic table decorating ideas, inspired by bright white and green colors of St Patricks Day decorations.  If you choose softer colors of Saint Patricks Day food with off-white, cream and warm yellow-green shades of green color, your table decorating will feel cozy and relaxing.
Silver, white and green color schemes, classy dinner table setting
Golden-white and green color schemes for holiday table decor

White-green-color schemes, simple and elegant table setting
Think of your favorite Saint Patricks Day food color, choose color combinations, that include bright or soft shades of  green color, and use them for your table decorating ideas. Add green accessories and Irish shamrock symbols for St Patrick day party.
Food colors and inspirations
Irish food, tree leaf shamrock, edible decorations
Irish food, green table decorating ideas
It is fun to look at food and get inspired by wonderful colors, experimenting and creating personal table decorating ideas.
Decorating ideas for St Patricks Day:
St Patricks Day crafts, leprechaun crafts for kids
Shamrock plant, St Patricks Day gift ideas
Colorful spring drinks to catch a leprechaun
Green leaves of edible herbs, Irish food and green edible decorations
Green shamrocks, lucky clover edible decorations for Irish holiday
More from table decoration

Pink is one of the most ubiquitous and versatile Christmas colors that are perfect for elegant table decoration. The tender, pale...
and enjoy free articles sent to your inbox