Spring Decorating, Neutral Interior Paint Colors, Bright Decor

interior paint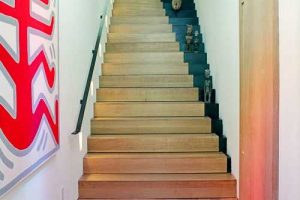 Bright interior paint colors, light textures and decorating ideas are traditionally associated with spring decorating. Also modern ideas for spring decorating can include calm neutral interior paint colors that create beautiful and stylish decorating color schemes with bright room decor accessories and furniture.
The best decorating color schemes are created by nature and include neutral whites, gray, comfortable brown and beige colors that are great for emphasizing bold decorative accents. There are no interior colors which should be avoided for spring decorating. It is important to select right color tones for home furnishings or interior paint colors for creating harmonious and relaxing room decor. (Interior color schemes, yellow-green spring decorating)
Neutral interior paint colors are excellent choices that allow to enjoy seasonal decorating without changing interior paint too often. Neutral interior paint colors look elegant and provide great background for displaying attractive bright room decor accessories and furniture. Also neutral interior paint colors are great for spring decorating  and staging a home for sale. Light neutral colors make a property look more spacious and help create a universal appeal. (Neutral color, decorating with modern beige tones)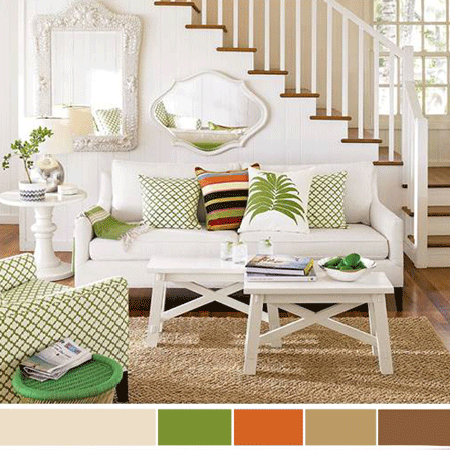 Neutral interior paint colors and bright ideas for spring
1. Select neutral colors for walls, floor and ceiling, like white, gray and light beige and brown, add bold decor accessories or colorful furniture pieces for creating comfortable and interesting interior color schemes for your spring home decorating. (Matching interior paint colors and home furnishings)
2.You can find an old furniture piece or a decor item in your garage or basement, paint it bold color, creating a custom made decorative item for unique and personal room decor. It is an inexpensive way to redesign your home interior in spring, adding bright accents to neutral wall paint colors.
3. Make beautiful, inspired by spring foliage and flowers pillows or use bright spring color for painting an interesting  pattern on a wall or furniture. Stenciling is not difficult. Beautiful paint colors and spring decorating patterns produce impressive results, dramatically changing a neutral interior.
4. Traditional spring decorating patterns, like butterflies, colorful flowers, tree branches and green leaves can attractively decorate home furniture, kitchen and bathroom cabinets, walls and ceiling, doors and stairs.
5. If you plan to buy new furniture pieces, choose items made of natural wood. Furniture items, made of ash, cherry and larch, look great and add natural decor elements to eco friendly spring home decorating style.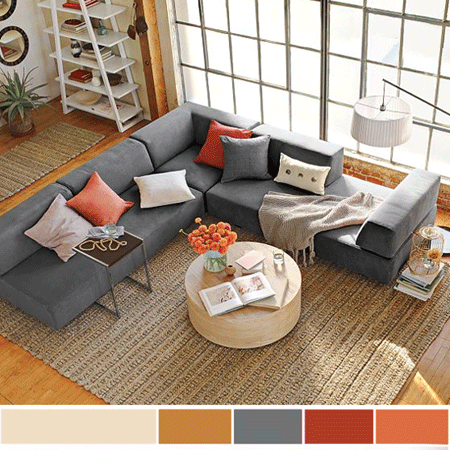 6. Wooden accessories and furniture create beautiful and healthy environment, bring comfortable neutral natural colors into your home decor, emphasize the change of the season and a new beginning.
8. Neutral interior paint colors are perfect for displaying beautiful home lighting fixtures, that are important elements of spring decorating or home staging for sale.
Flower-shaped sconces or floor lamps with branches and leaves designs add style accents to home decor, creating a spring mood in rooms with neutral wall paint colors.
9. Chandeliers, table or floor light fixtures add soft yellow and orange color accents, creating sunny atmosphere in the room with neutral interior paint colors. Turn the light on when show your home to prospective buyers.
1o. Changing small accessories and home lighting fixtures in spring refreshes your home decor without painting walls bright colors. Just make sure that new lighting fixtures and accessories match the rest of your home furnishings.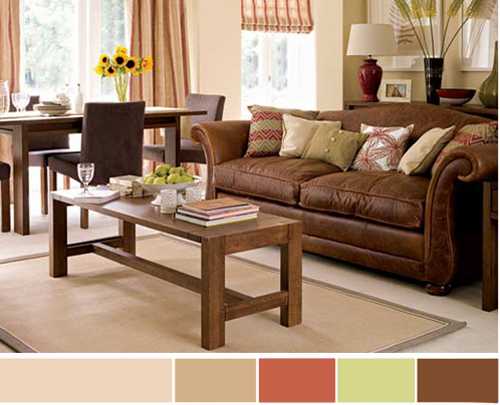 11. You can select any bright colors for accessories, – window curtains, (Charming ideas for spring decorating, light window curtains,) cushions, blankets, wall artwork, vases with flowers, – and small furniture items for cheerful spring decorating or staging your home for sale, matching home furnishings with universally appealing, relaxing and elegant, neutral interior paint colors.
Spring decorating and home staging tips
Staging home decor to welcome spring
Interior paint colors for home staging
Yellow color decorating, interior design and color psychology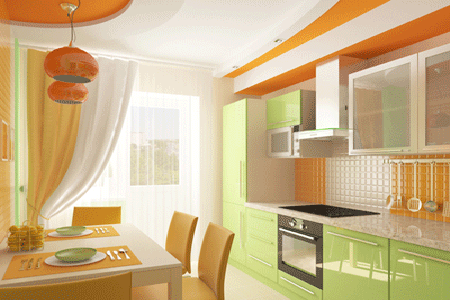 More from home decorations

What time is it? It's singing bird o'clock! This unique timepiece is bringing the fresh vibe into spring decorating, making elegant...
and enjoy free articles sent to your inbox