Charming Ideas for Spring Decorating, Light Window Curtains

Furniture Accessories

curtain ideas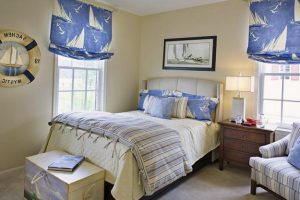 All ideas for spring decorating are associated with freshness, lightness, bright colors of beautiful flowers, green grass, blue sky and warm sun. Spring is the time to clean windows and decorate them with charming curtains, bringing more light and air into spring home decor. Inexpensive, sheer or light window curtains are attractive ideas for spring decorating, which create an elegant and airy look and allow to see the new foliage and first spring flowers.
Spring decorating is also about light colors and bright contrasts. Use your favorite bright colors along with pastel, soft and neutral shades. Orange and sunny golden, light blue and turquoise, green and citrus yellow, lilac and honeysuckle red-pink shades (Modern color, honeysuckle pink) are modern spring decorating colors. Bold cheerful colors, stylish lace and sheer curtain fabric add visual interest to spring room decor. Lace curtains look stylish and trendy, making spring decorating feel romantic and playful.
Light curtain fabric allows more natural light into your home, creating pleasant, healthy environment and happy mood. Clean your home windows, getting rid of heavy window curtains that you enjoyed in winter. Light curtain fabric will make spring rooms look more spacious and attractive. Light curtain fabric, – organza, tulle, muslin, chiffon, lace and veil, – bring spring freshness and tenderness, creating spring mood like nothing else.
Yellow-black striped curtains, floral window curtains
Spring home decorating and seasonal room redesign should be simple and gradual. Start with one corner and redecorate the entire room slowly, enjoying new colors and ideas for spring decorating. (Rain curtain, modern home decor accents)
Ring decorations on light window curtain, modern decorating ideas for spring
Small details, simple  and quick changes create the most dramatic effects. (Beaded curtains with crystals)
Pay attention to modern color combinations and cute details, like colorful napkin rings or a flower bouquet for your dining room table. Stylish details and cheerful colors make a spring decorating project more fun.
Simple striped curtains, blue and pink ideas for spring decorating, colorful window treatment designs
Spring window curtains should match your home decor style, wallpaper or room paint and home furnishings colors. Creating bright eye-catching window treatment designs in lacking any interest rooms is not what makes homes beautiful and cozy.
A home style, matching home furnishings and paint colors are important elements of harmonious and balanced spring decorating adds more beauty and comfort to home decor.
Light curtain fabric, ideas for spring decorating from www.bhg.com/
Light window curtains, colorful ideas for spring decorating
The foyer, (Foyer decorating ideas, furniture and modern paint colors,) bedroom, bathroom and kitchen are first rooms you want to lighten up for warmer seasons. Change your dark and heavy window curtains and pillows to something lighter and more colorful. Flowers, green leaves, trees and grass, stylish stripes or colorful polka dot curtain fabric designs are perfect spring home decorating ideas.
Spring home decorating trends:
Spring home decorating, modern trend, classic technique
Staging home decor to welcome spring
Room decorating, poppy flower wallpaper
Window treatment designs for spring decorating
Kitchen valances, simple window treatment designs for spring decorating
Simple window treatment ideas for spring, light window curtains, modern red pink colors
Spring window treatment designs, light window curtain fabric ideas for spring and summer
Green window curtains, bedroom window treatment designs for spring
White and yellow curtain fabric, spring window treatment designs

Here are great ideas for kids toys storage and wall decoration with small cars that everyone would love. DIY organizers, like...
and enjoy free articles sent to your inbox