Staging Home Decor to Welcome Spring Flowers and Sunshine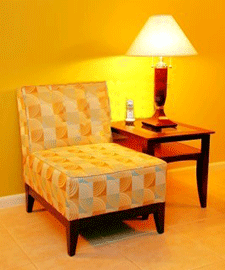 Yellow walls and peach details add coziness to interior decorating
spring decorating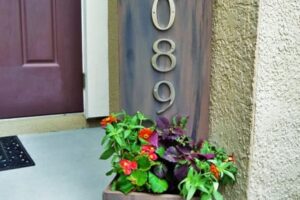 Spring home decor ideas are cheerful, warm and airy. Spring is coming with beautiful flowers and sunshine. It is the time to refresh your home furnishings and stage home decor to welcome sunny days, green grass and first spring flowers. Spring decorating may not take a lot of time and energy, but a few room decorating ideas, combined with neutral colors, tender pastel tones and sunny room colors, will make your living spaces look fresh, pleasant and different. There are simple and beautiful ideas for spring home decorating that save your time and effort and create gorgeous interior design.
Interior decorating and home staging experts say that rich and dark decorating colors visually narrow the space, while light decorating ideas and spring room colors make your home look large and airy. Home staging experts recommend to select soft cheerful room colors for spring decorating that will naturally look good with all your home furnishings, making rooms feel more spacious and welcoming.
Seasonal rearranging of furniture or decor accessories, painting walls fresh modern color and adding stylish accents are great spring decorating ideas. Rearranging home furnishings is fun, and spring decorating with paint or floral fabrics is an effective, inexpensive and quick way to change the look and feel of your room, to add more style to interior design and bring bright light room colors for creating pleasant and cheerful home interiors.
Spring decorating with nature inspired room colors and patterns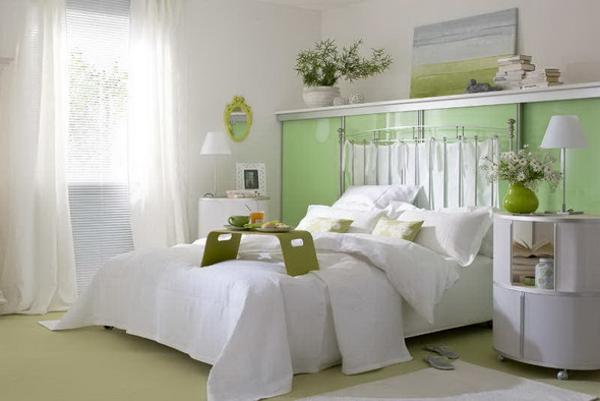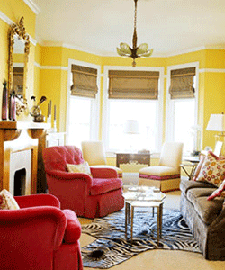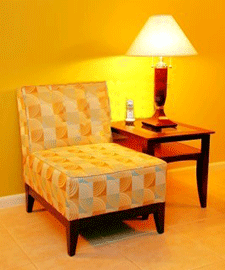 Home staging tips and spring decorating ideas
1. Freshly painted, light room walls look more inviting to potential buyers. People do not want to buy homes with gloomy home interiors and small rooms.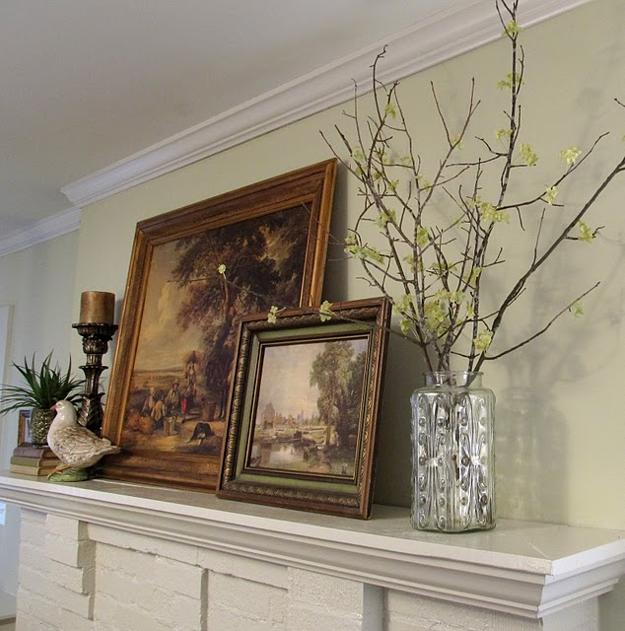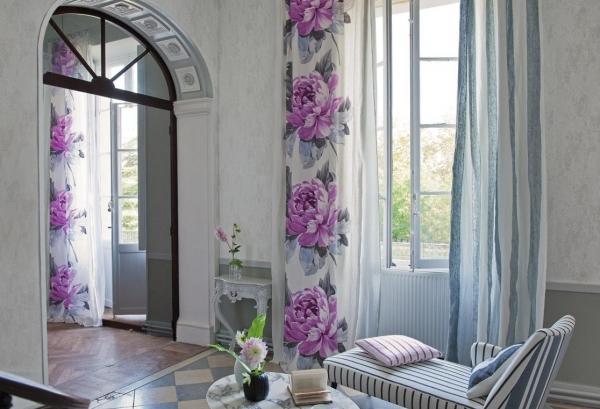 2. Dark curtains make rooms feel warmer and cozier in winter cold. Pack away heavy winter drapes and open your home to spring sunshine and fresh air. Interior decorating with light curtain fabrics creates brighter and more spacious rooms. Remove window curtains for your home staging allowing more light inside. If you want to use curtains at night, keep them, but draw them back and tie them with a cord to open windows for house showings. Think like you are selling windows, not beautiful curtains that cover them.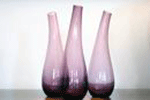 Home staging to sell your home fast
Yellow room decorating for sunny interior design
Green home decor with indoor plants

3. Glass decorative items, like wall mirrors, glass vases, crystal glasses, attractive or unusual glass bottles and clear glass jar collections will make your spring home decorating look lighter. Shiny glass accessories increase the amount of light reflected from light sources and windows into a room and make home interiors appear larger.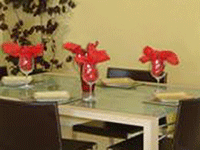 4. Place small glass balls inside a crystal glass vase to enhance the effect. If you find clear glass colorless and boring, add yellow, orange, pink, lilac and red flowers and green branches to your vase to jazz up spring home decorating ideas.
5. An aquarium is a beautiful decor item made of glass. It can be used as an additional source of soft light that makes a room look more interesting, peaceful and inviting.
6. You can add more shiny surfaces and light to your rooms when decorating the home with glass furniture items, mirrored surfaces and decor accessories.
7. Bathroom vanity with a glass sink is perfect for increasing the size of a small bathroom and making the room feel light and stylish.
8. Professional home staging and interior decorating experts can help with eco friendly, inexpensive and creative spring decor ideas that will attractively re-decorate your rooms or stage your home for sale in spring.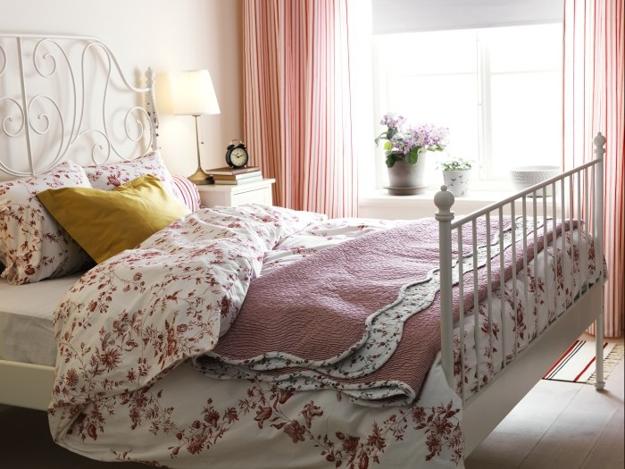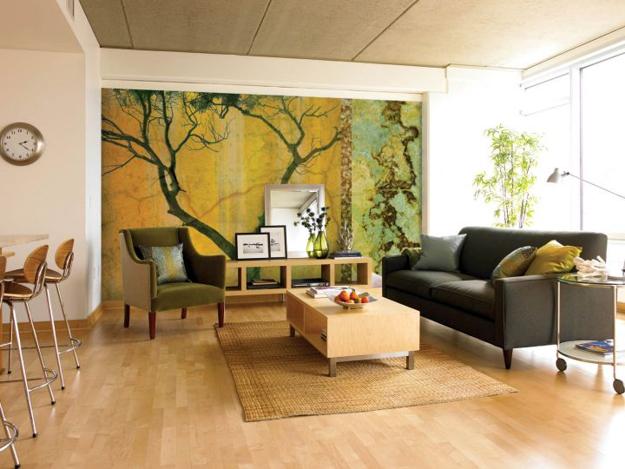 Spring decorating colors for interior decorating and home staging
9. If your are staging your home for sale, choose neutral colors, soft, light and warm color shades for spring home decorating. Use bright colors to accentuate spring decor ideas and fill rooms with positive energy that spring floral patterns and bright room colors bring into homes. You want prospective buyers to develop the emotion that connects them with your house.
Paint colors for home staging, cream beauty
Matching room colors, furnishings and paint color schemes
Interior decorating colors evoke certain feelings, so select very light, pleasant and relaxing color shades for your home staging. Vibrant, bold and rich room colors are great for creating very personal and intimate home interiors that reflect your tastes and style, and provide a beautiful home for you and your family.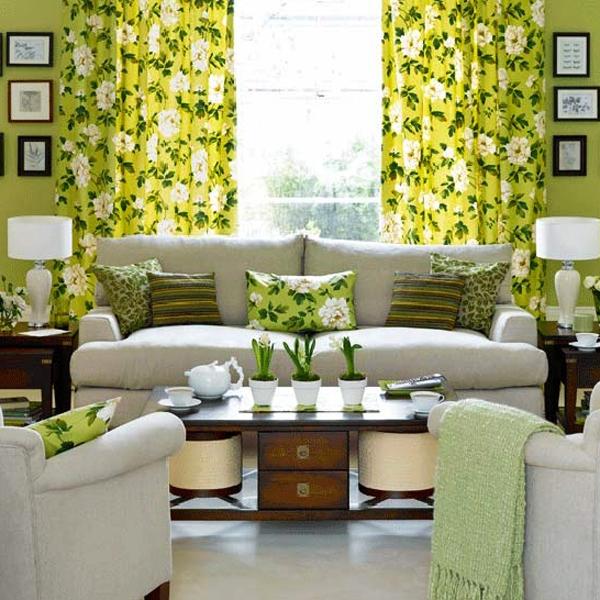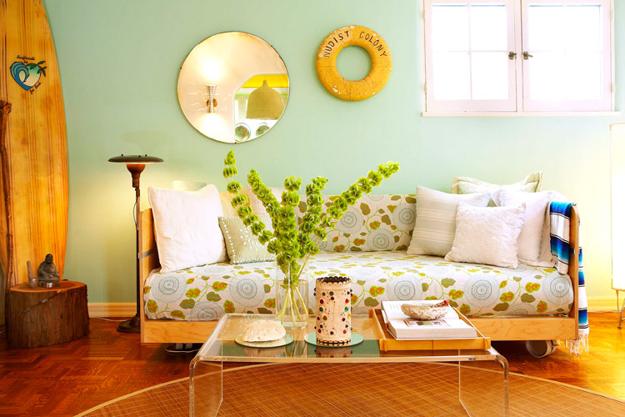 10. Add a few bright accents for creating cheerful, welcoming and colorful spring home decor if you decorate rooms for yourself and your family members. Mixing bright room colors, inspired by beautiful flowers, green grass and spring sunshine, combined with floral designs and organic patterns, create gorgeous spring home decor that celebrate the beautiful season.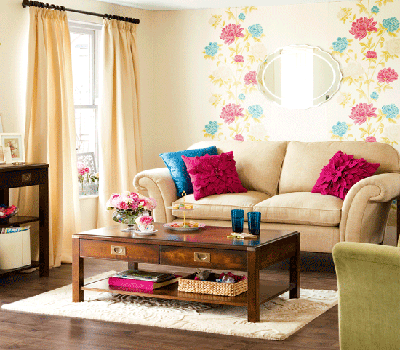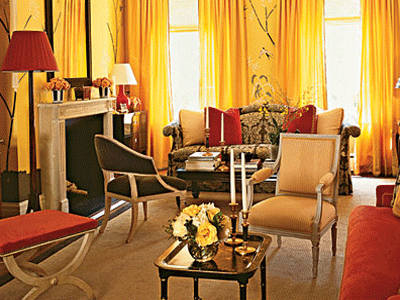 11. Follow basic interior decorating tips when choosing room colors for spring home decor. Two or three light room colors, selected for a home staging palette, create flowing, light and attractive home decor and help sell your home faster. Bright, vivid and colorful interior decorating ideas are ideal for spring home decor of you plan to stay in your home in spring.
Spring decorating ideas
Spring home decorating, modern trend, classic technique
Kitchen decorating to dress up the fridge
Interior decorating plan for saving your effort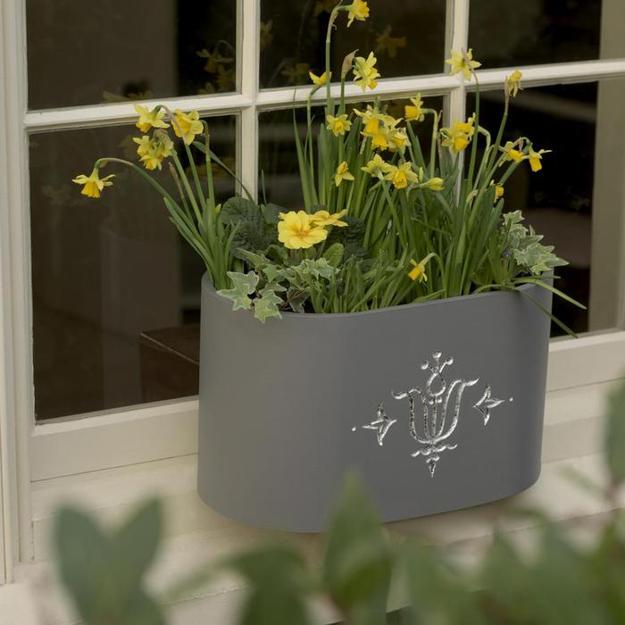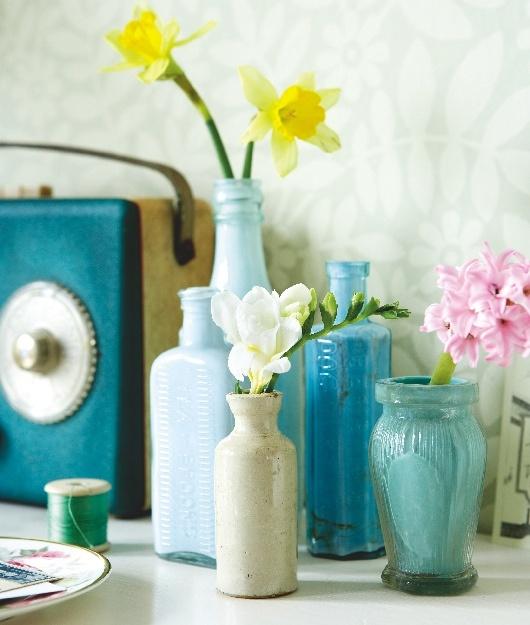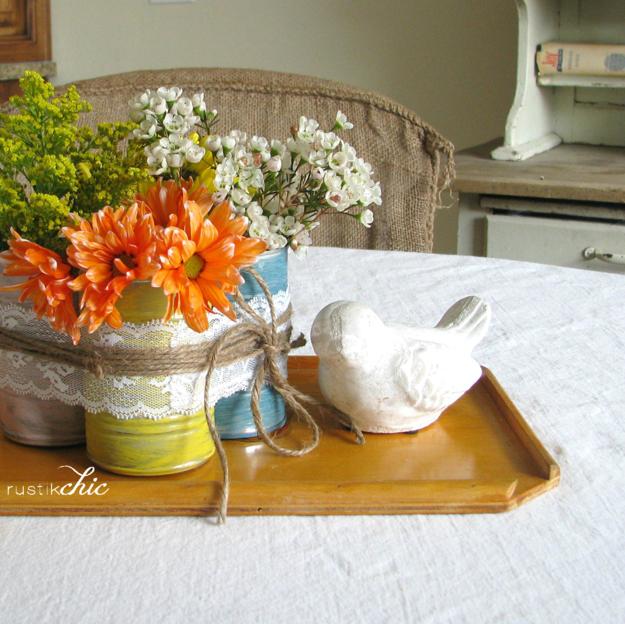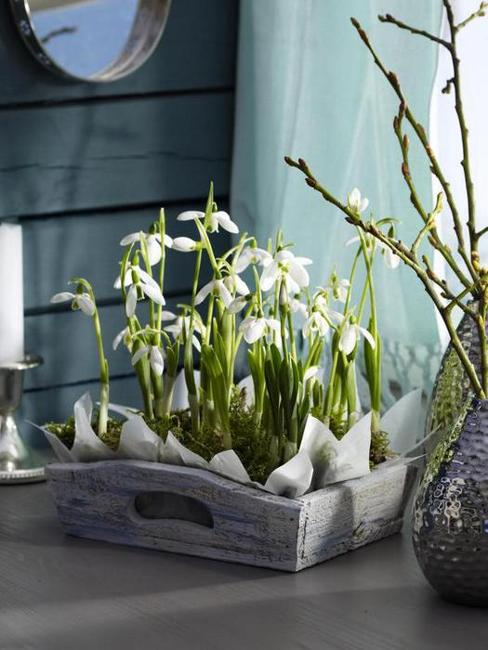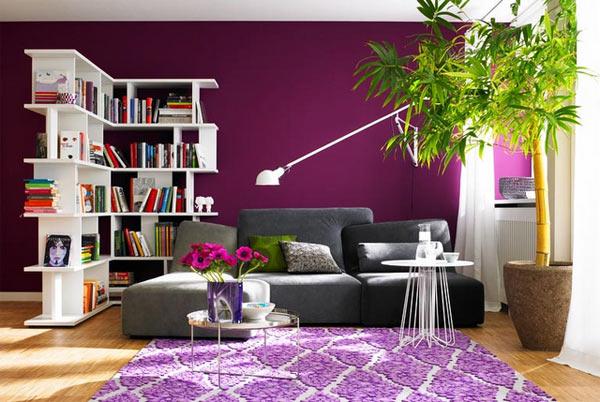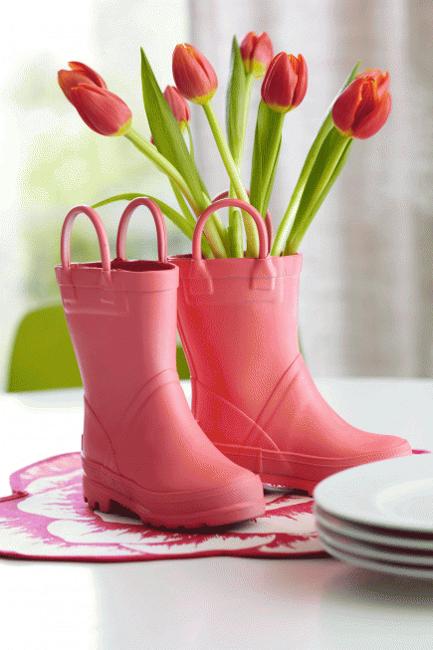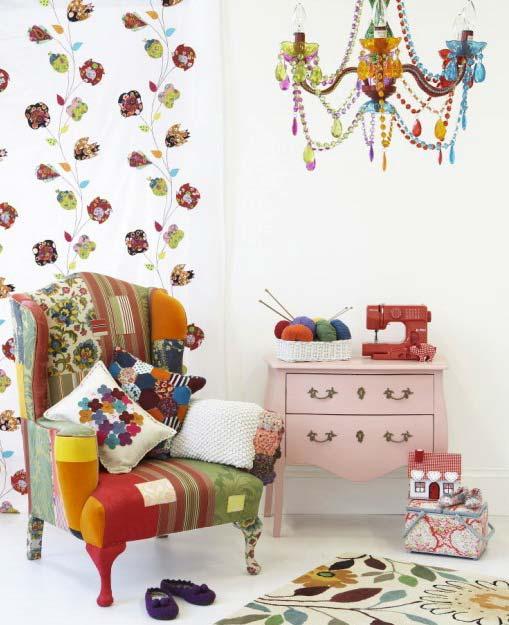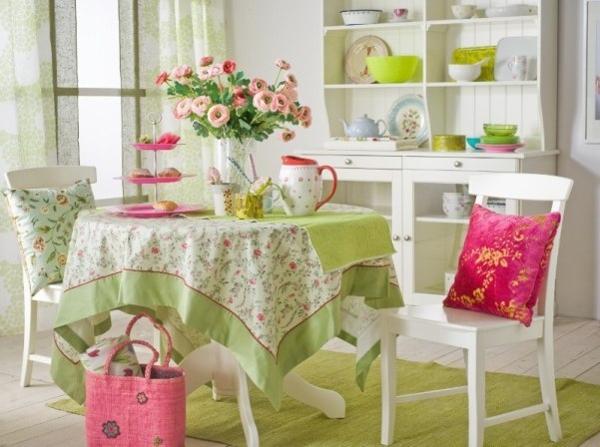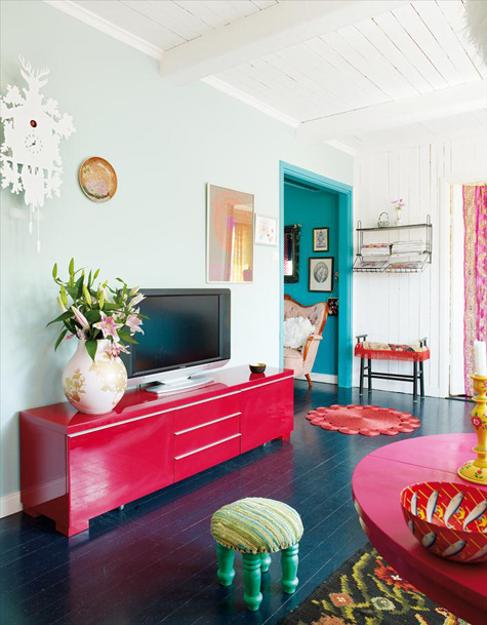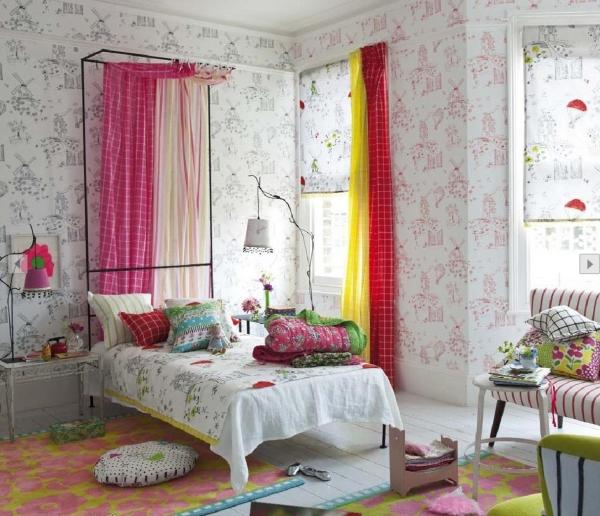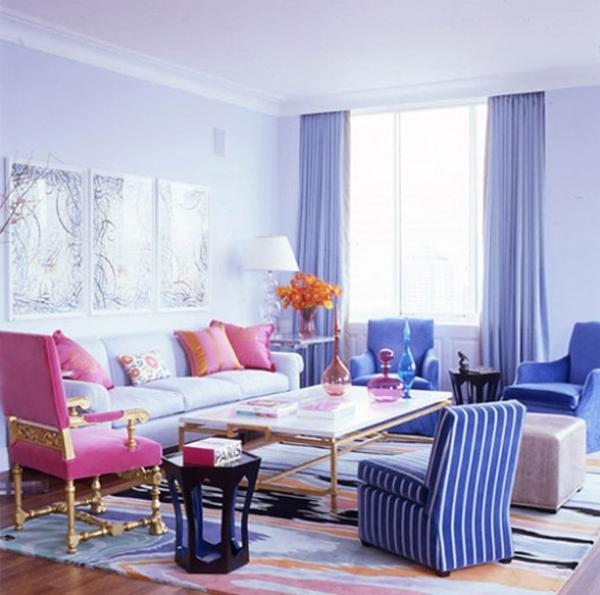 More from room decorating

Throw pillows in various colors, designs, and patterns are one of the easiest ways to refresh your room design and inject...
and enjoy free articles sent to your inbox