Attractive Decorating Ideas for Small Valentines Day Gifts

Holiday Decor

Purple and Pink

Red Color Accent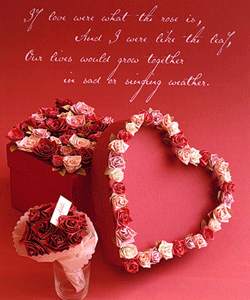 Attractive decorating ideas for Valentines Day gifts
Valentines day ideas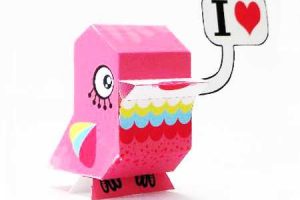 Attractively decorated Valentines Day gifts are a way to show more love and affection when you tell warm words to your loved ones and relatives. Inexpensive decorating ideas help present even simple, small and inexpensive gifts in style. Souvenirs, Valentines Day cards, chocolate, flowers, all small gifts look more elegant and sweet, if creatively decorated.
Charming decorating ideas will bring more joy to gifts presentation and delight your Valentines. Thinking and using cute decorating ideas for your Valentines Day gifts make you happier, unleashing your creativity. Inexpensive and easy to make polka dot, bows, flowers or heart decorations on gifts will surprise your Valentines and give you more pleasure. (Decorating with flowers, rose petals)
Red and pink are colors of love and tenderness. Luxurious silky ribbons and lace bows look magnificent on small Valentines Day gifts. Red velvet and golden heart decorations make simple gifts stylish and impressive. Fresh flowers and flower motives or cheerful pink, red and white polka dot decorations are charming additions to your Valentines Day gifts. (Modern flower arrangements, unusual centerpieces and gifts)
Attractive decorating ideas for Valentines Day gifts, flowers
Romantic Valentines ideas for gifts decorating, heart decorations
Cute Valentines ideas, edible gifts with red heart decorations
Red and golden colors for Valentines Day gifts decorating
Do not leave empty spaces inside Valentines Day gift boxes. Fill them with a thin paper in light pink or red colors, tiny heart decorations, pink, red and white acrylic beads or candies.
Decorating ideas for Valentines Day will distract you from work, chores and problems and make you think of something pleasant. (Blue gift of roses with personal notes on petals)
Simple romantic decorations that you can prepare for Valentines Day gifts can be inspired by happy moments you remember and should reflect your dreams and desires, showing how much you love your spouse or companion, children, parents and friends.
Pink-red-white and gold decorating ideas, simple Valentine decorations
Traditional red and white decorating, Valentines gift ideas
Some people believe Valentines Day is for kids, young adults or couples. Mature people have enough issues and problems to think about. Single people may even feel sad. Let yourself be distracted from your busy or lonely thoughts and allow be romantic, careless and happy, making or buying small Valentines gifts for people around you and creating more beauty with simple decorations for your gifts.
What we give to the world, always comes back to us. Valentines Day is an opportunity to create holiday atmosphere with love, tasty food and smiles, enjoying the life we have. (Edible flower cuisine and gorgeous food presentation)
Inexpensive gifts and simple decorating ideas for them are an excellent way to tell relatives, friends and neighbors how kind, helpful or understanding they are.
Edible gifts and inexpensive decorating ideas for Valentines Day
Cute gifts decorating ideas for Valentines Day
Valentines Day celebration is an opportunity to feel young, romantic and wonderful in spite of troubles or sickness. (Red and black bedding for romantic bedroom decor) Valentines Day is an excellent occasion to communicate love, create another holiday and enjoy kind heart decorations and gifts.
Valentines Day ideas:
Charming home decorating ideas for Valentines Day
Romantic hotel experience in redesigned old planes
Eco friendly decor and Valentines Day gifts under $10
Cute Valentines ideas, golden and pink decorating ideas for Valentines gifts
Red, pink and white heart decorations for Valentines Day gifts

Here are great ideas for kids toys storage and wall decoration with small cars that everyone would love. DIY organizers, like...
and enjoy free articles sent to your inbox