Inspiring Thanksgiving Table Centerpieces, Fresh Flowers and Pumpkins

Decorating Ideas

Holiday Decor

Plants and Flowers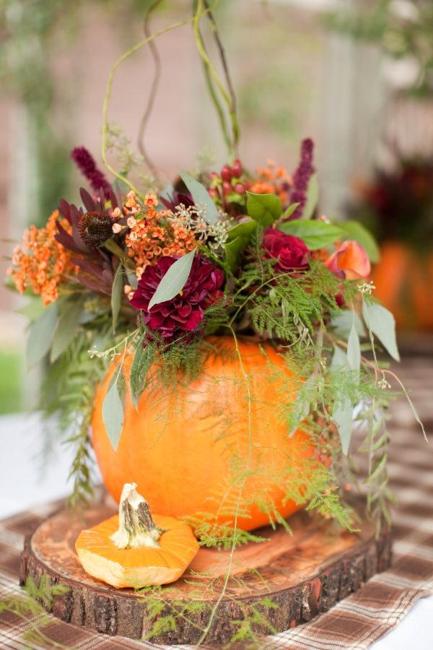 Fall table centerpiece created with autumn flowers, greenery, a wood slice, and a pumpkin
flower arrangements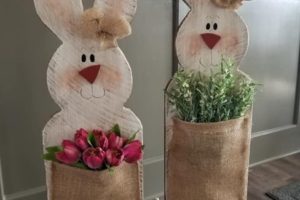 Fall flowers in hand-carved pumpkin vases are inspired additions to your holiday tables. Here is the Lushome collection of gorgeous floral arrangements and tips on creating beautiful table centerpieces for elegant Thanksgiving decorating. Fall flowers are perfect for Thanksgiving, a holiday with a long history in North America. Delicious food and pumpkins are the symbols of the family-oriented fall holiday.
The first Thanksgiving celebration took place in 1578 in Newfoundland, Canada, when English explorer Martin Frobisher held a ceremony to give thanks for having survived his failed attempt at finding a northern passage to the Orient. After this first celebration, other local Thanksgiving events occurred across North America. Giving thanks and celebrating harvest festivals, common in Europe at the time, set the style of modern Thanksgiving celebration. By the late 1800s, Thanksgiving was enshrined as a national holiday in Canada and the United States.
Last-minute table centerpiece ideas for Thanksgiving decorating
Pumpkin flower arrangements, fall table centerpieces
Vibrant pumpkin vases, creative Thanksgiving decorating
Thanksgiving decorating ideas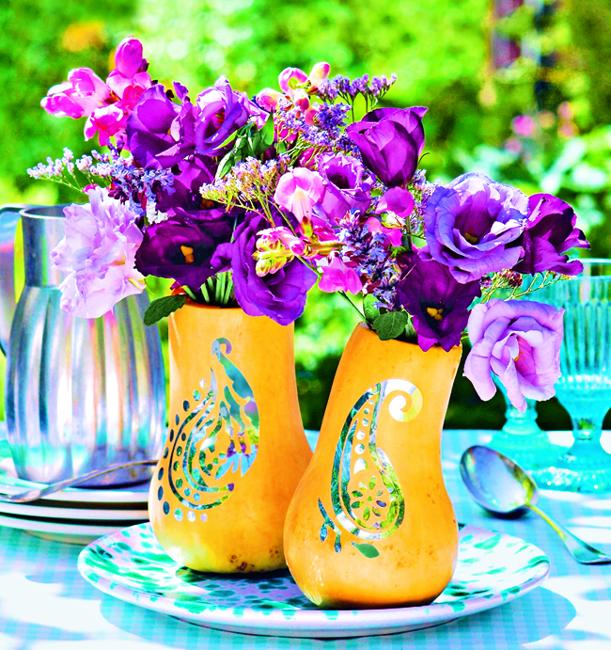 Thanksgiving is filled with nature's bounty. Pumpkins, turkey, cranberries make fantastic foods for holiday tables. The images translate into holiday decorations offering beautiful centerpiece ideas that combine them with various decorative accents. Hand-carved pumpkin vases are perfect for fall flower arrangements. Small gourds and pumpkins can elegantly adorn the holiday tables, adding a symbolic touch to Thanksgiving decorating.
30 ideas for Thanksgiving table decoration
How to create impressive fall holiday tables
Expert tips on designing fall centerpieces
Fall leaves, acorns, seasonal fruits, and vegetables are common ornaments that work well with autumn flowers. Artificial flower arrangements look beautiful also, but fresh flowers are absolutely stunning in pumpkin vases. The vibrant colors of fresh flowers that emerge in autumn are ideal for bright floral arrangements, table decorations, and Thanksgiving eco gifts.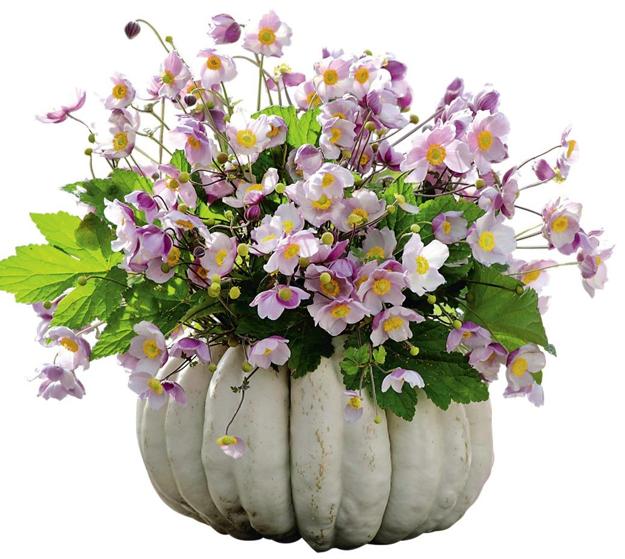 Flower arrangements in pumpkin vases make gorgeous centerpieces on holiday tables and outside. Fresh flowers in pumpkins can decorate all rooms and common areas of your home, bringing a seasonal spirit and adding a welcoming touch to Thanksgiving decorating.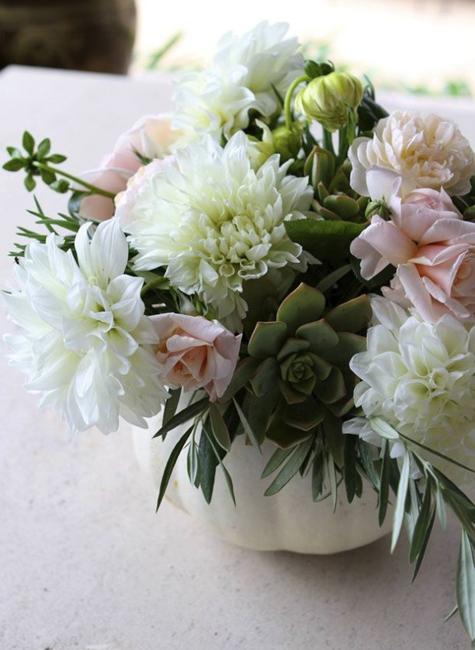 Fall flowers come in varieties of textures, shapes, sizes, and colors. Fresh flowers provide limitless options for floral arrangements. The combination of deep orange shades, autumn reds, rich yellows, and gorgeous purples turn floral arrangements into vibrant and spectacular table centerpieces for optimistic and festive Thanksgiving decorating. Chrysanthemums, sunflowers, roses, and gerberas are perfect Thanksgiving flowers. You can include carnations. Lilies and marigolds giving a unique touch to Thanksgiving table centerpieces.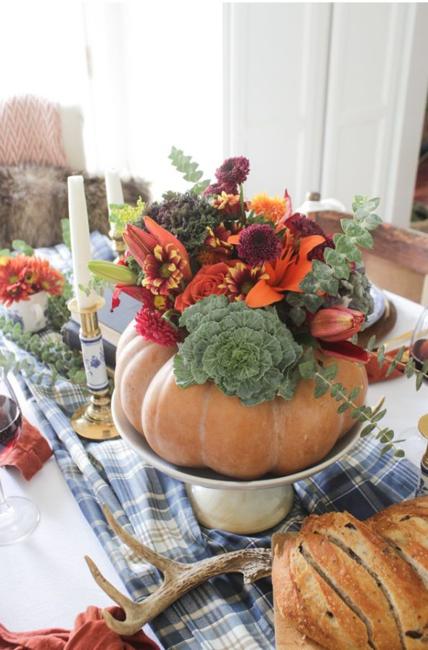 Fresh flowers offer the freedom to create and experiment. Fall flowers add a touch of classic beauty to any floral arrangement and elegantly accentuate holiday tables. Thanksgiving decorating with flowers in pumpkin vases allows numerous creative additions. Wheat, corn cobs, maple leaves, pine cones, acorns, chestnuts are perfect accents for Thanksgiving centerpieces. Also, fall flowers look spectacular with autumn leaves, nuts, seasonal fruits, and vegetables.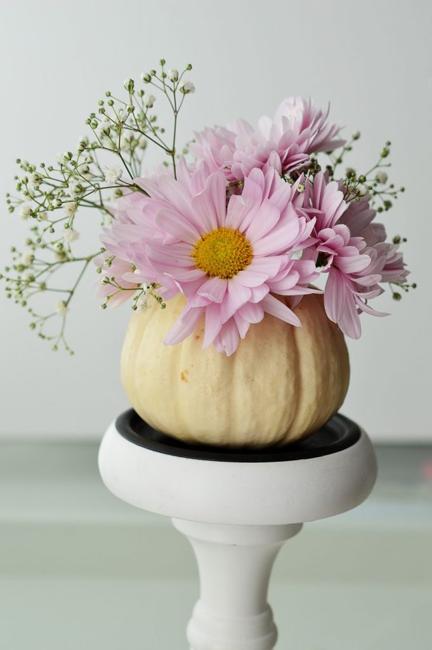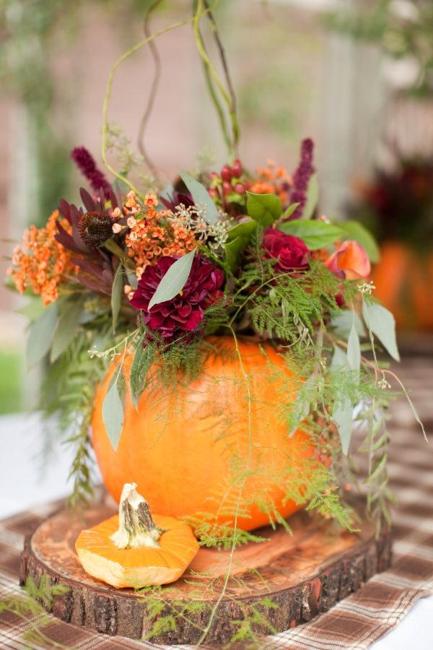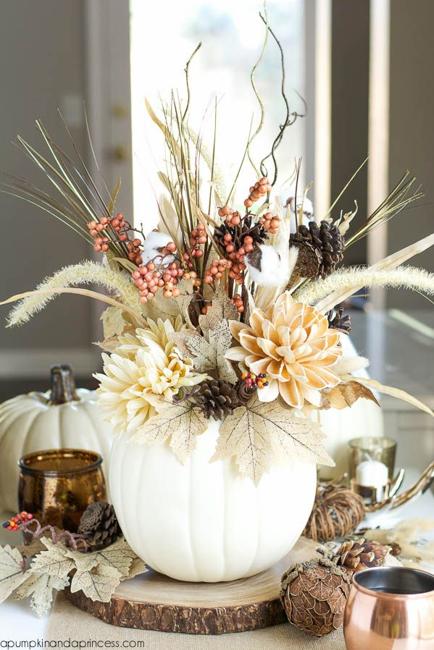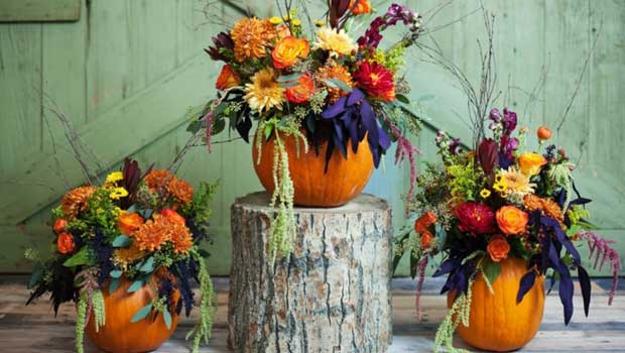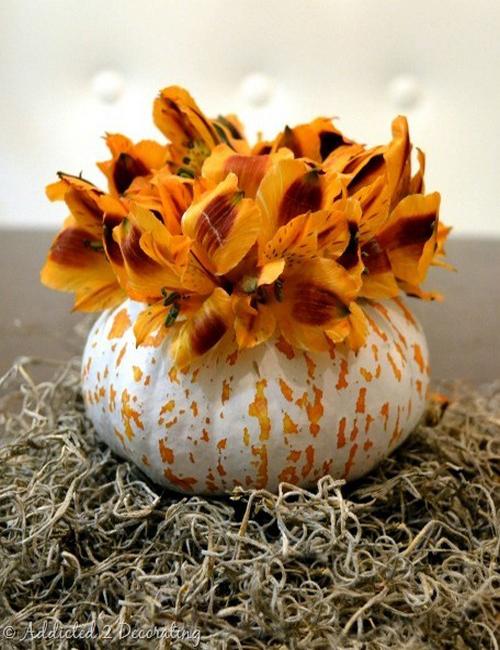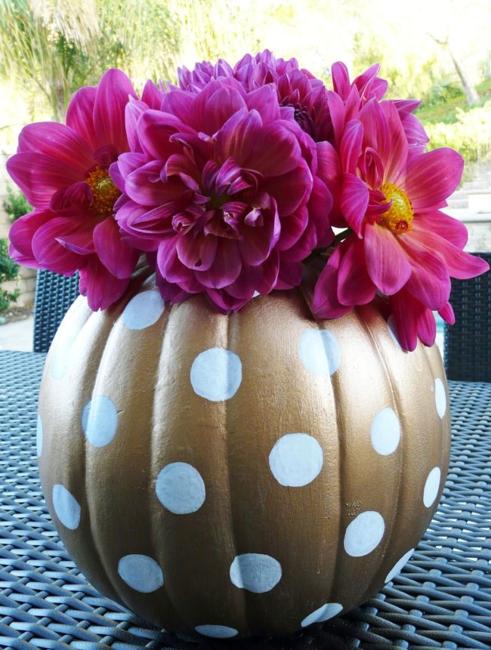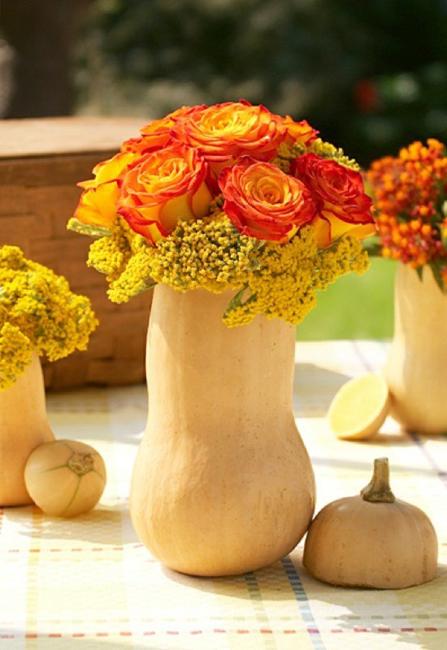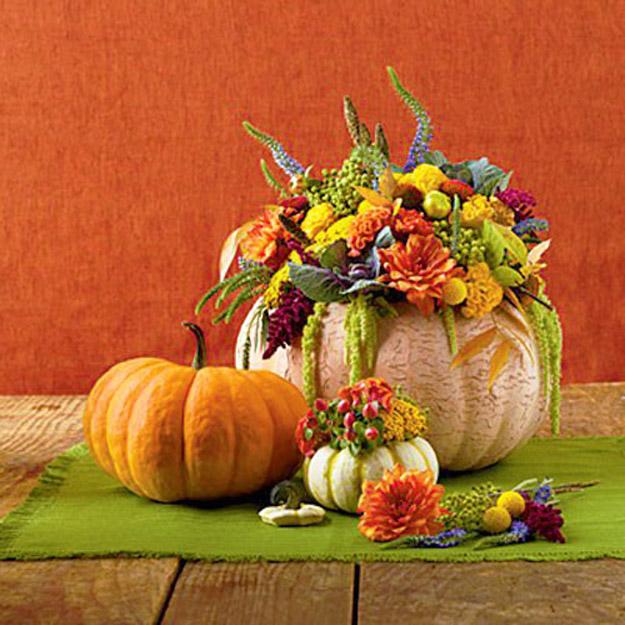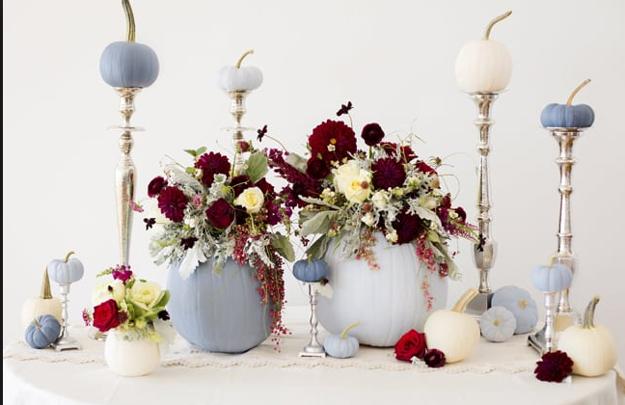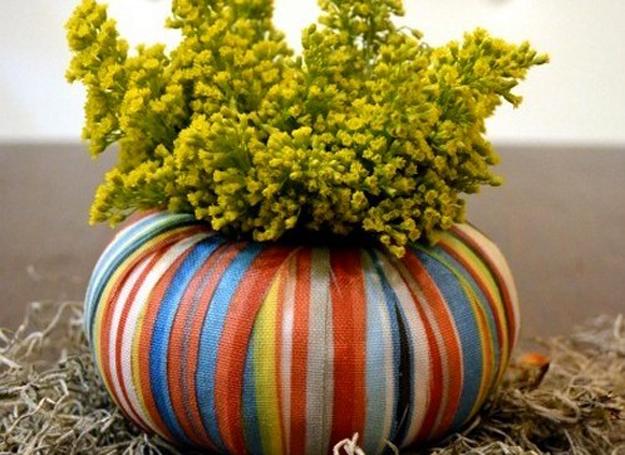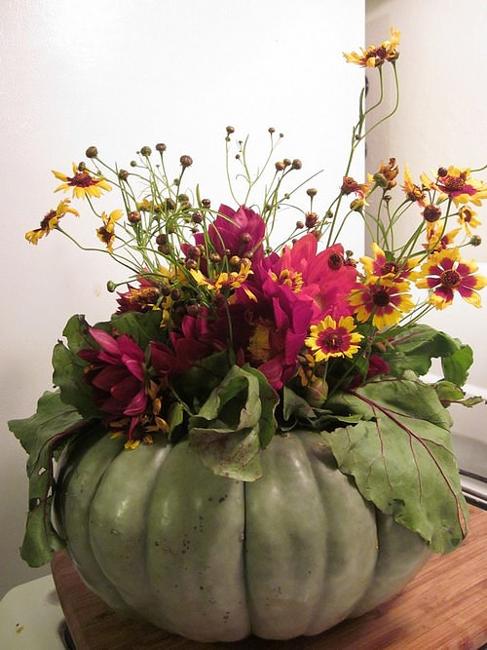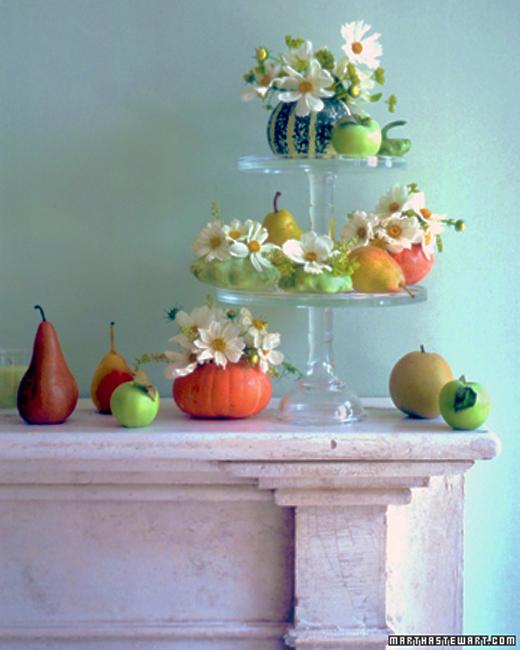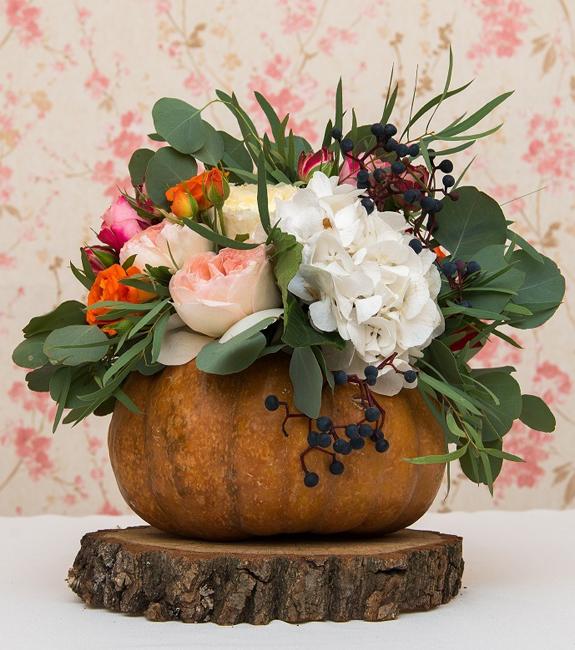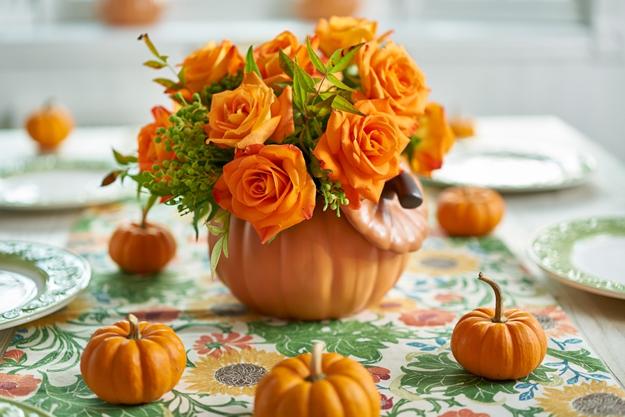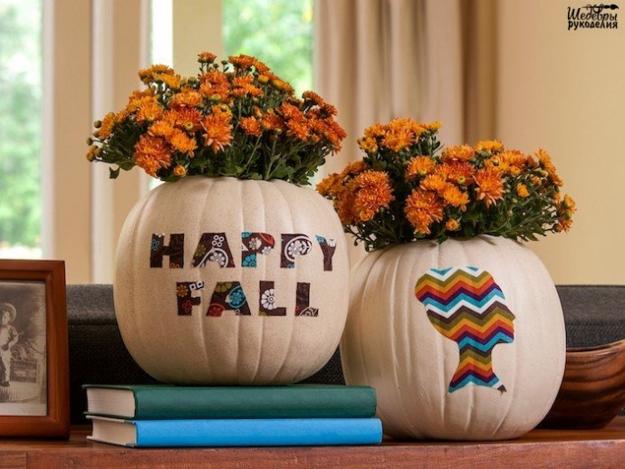 More from decorating with flowers

Fabulous designs take modern food decoration ideas to the next level blending innovative concepts with traditions and exploring new ways to...
and enjoy free articles sent to your inbox