Wood and Concrete in Modern Houses, La Boyita Residence by Martin Gomes Arquitectors

Interior Design Ideas

Outdoor Living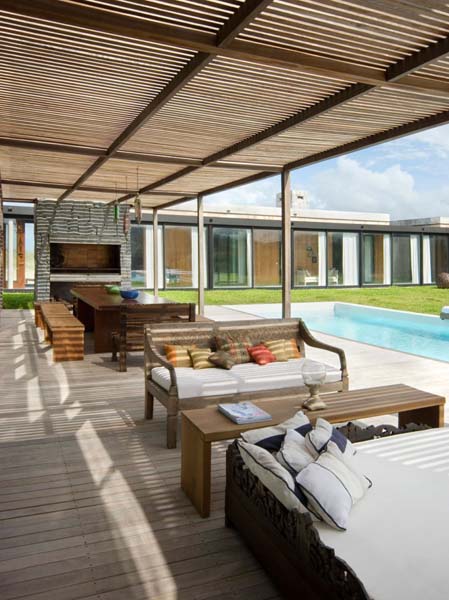 Comfortable outdoor rooms, modern house design and backyard ideas
outdoor rooms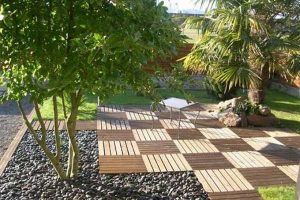 Wood and concrete offer interesting combinations for contemporary architecture and modern interior design and decor that feels strong and warm, safe and attractive. Natural stone and concrete interior design elements blend well with warm wooden floor, ceiling and furniture, creating this peaceful and pleasant modern house design.
Wood and concrete house design project was developed and completed in 2007 by the architectural studio Martin Gomes Arquitectors, www.martingomezarquitectos.com/ based in Punta del Este, Uruguay. La Boyita Residence, located in La Boyita, Punta del Este, provides 6, 450 square feet of contemporary living spaces.
Beautiful views, wood, concrete, stainless steel and glass material combination, striking architecture and contemporary interior design ideas, outdoor pool with lighting, protected from the wind and attractive patio, light living room furnishings and carved wood furniture in the dining room are main takeaways from this modern house design project.
Brick and wood in modern houses, Brick Kiln House design from Indian architests
Wooden wall paneling and wood furniture, eco interior design and decor
Wood and concrete interior design ideas, dining room with wooden wall panels, concrete ceiling, tile flooring, wood furniture with upholstery fabric in white color and large crystal chandelier
House design description from architects
With a unique plot, due to its size, location and views, the owner could only dream for a relaxed and peaceful summer house. In order to satisfy his demand we decided enhance its views while protecting its outdoor areas.
The project consists of five blocks which contains a main block with a living and dining area with the best views to the sea and its swimming pool, which is completely protected from the wind placed in the center of the project. The other blocks contain a service area and other guest room blocks. This independence was crucial to make his guests get the feeling of being in alone in a hotel.
Comfortable outdoor rooms, modern house design and backyard ideas
The gallerias that surround these concrete blocks end up creating the idea of outdoor rooms and a fluid transition between the house exterior and interior design with a fantastic panoramic view.
The materials used are concrete, wood, iron and glass.
Top 10 tile design trends, modern kitchen and bathroom tile designs
Modern interior design ideas, bright colors, wooden walls and ceiling
Modern house design details

Winter backyard landscaping is about designing peaceful and beautiful outdoor spaces that celebrate natural beauty and provide a habitat to protect...
and enjoy free articles sent to your inbox