Stylish Copper and Bronze Colors, Metal Accents Enhancing Beautiful Kitchen Designs

Interior Design Ideas

Kitchen Ideas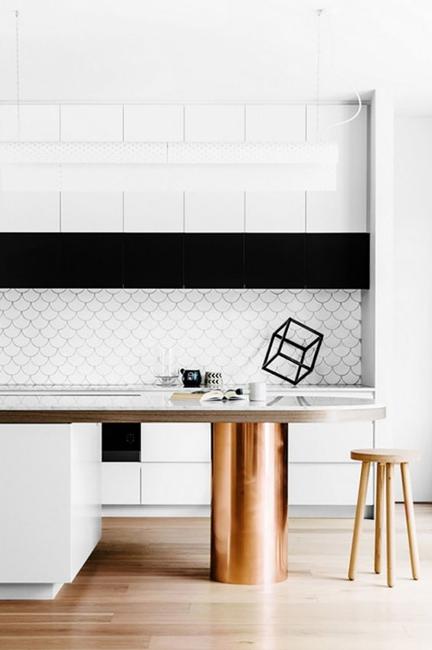 Elegant kitchen island, copper accent
kitchen backsplash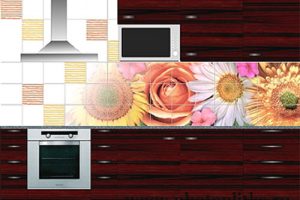 Metal accents are modern. Slowly metallic accents and metal colors become one of the most popular trends in decorating modern homes. A kitchen design featuring cabinets with bronze handles, a copper hood, metal details of a kitchen island, or a faucet adds an excellent appeal to any home. Copper and bronze colors are beautiful, warm, stylish. Reddish-brown and orange accents bring majestic accents of beautiful metals.
A bronze-colored copper hood, elegant kitchen lighting, copper backsplash designs, and warm metal tiles for walls add beautiful elements to modern kitchens and give them a complete look. Beautiful, durable, and versatile, metal tiles and home decorations are universal and elegant, suitable for traditional and contemporary kitchen designs.
Bronze and golden accents giving modern kitchen designs the wow factor
Current ideas for using copper colors in home decorating
A soft glow of copper; modern interior design and decorating ideas
Copper and bronze colors and accents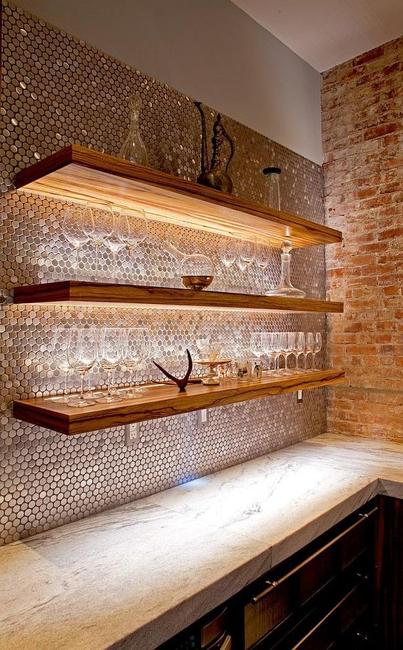 Copper and bronze colors work well in many applications. Metals make delightful accents, while these colors create warm and modern color schemes for practical, functional kitchen designs. Lovely reddish-brown colors, reddish-orange hues, and brownish-red color shades are excellent for balancing modern kitchen interiors designed in neutral colors.
Copper lighting fixtures taking an interior design from ordinary to amazing
Penny designs, fabulous ideas for home decorating
Majestic globe lighting fixtures bringing red metal chic into modern interiors
The appearance of the metal wall tiles can vary, but all tile designs enhance kitchen designs. Metal tiles can be bright and shiny, textures, hammered, or straight. Copper backsplash designs provide functional and attractive wall surfaces and give a unique, exquisite look to modern kitchen designs. Copper designs are durable, hygienic, practical, easy to clean. Also, copper adds an artistic touch to kitchen interiors.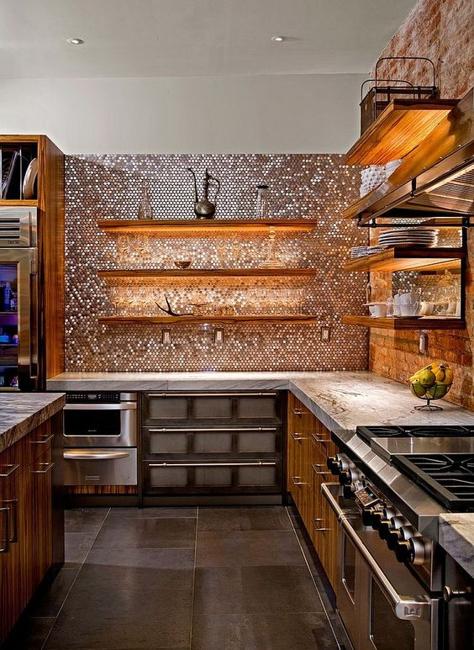 Copper accents for kitchens can come in many different styles, forms, and sizes, suitable for creating a rustic look or enhance a contemporary design. Copper and bronze colors bring an elegant look and beautifully accentuate modern kitchen interiors.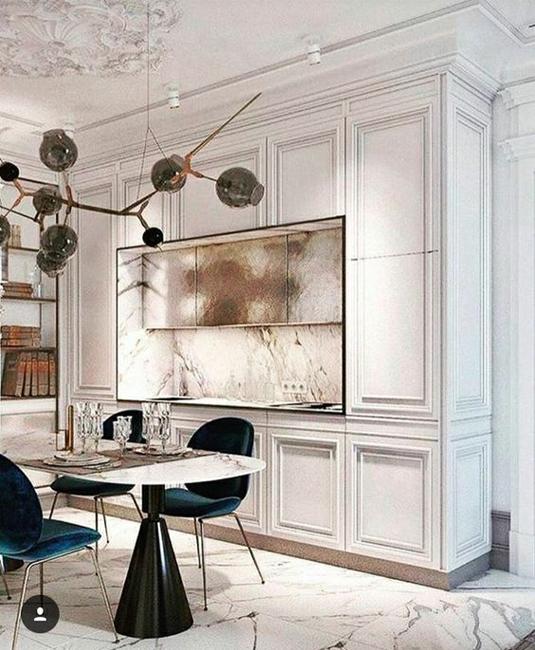 The warm color shades of copper and bronze provide a welcoming feeling to kitchens, making the spaces look nostalgic and familiar. Metal accents turn kitchens into original and unique interiors. Whether you like kitchen backsplash ideas, faucets, handles, kitchen lighting, beautiful copper and bronze accents are modern ideas and practical solutions for personalizing traditional and contemporary kitchen designs.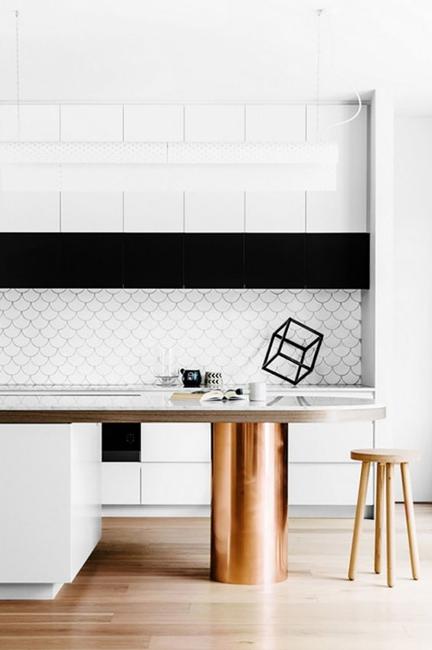 Metal details, decorative metal sheets, wall tiles add beauty and class to any kitchen. Copper wall tiles and decorative inserts make spectacular accents that brighten up modern kitchens.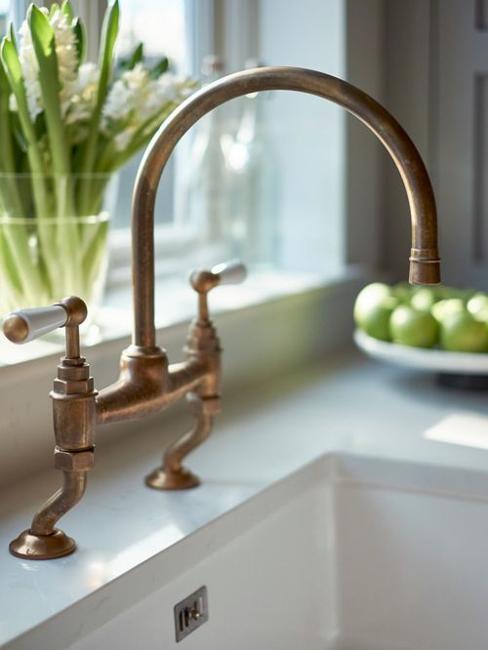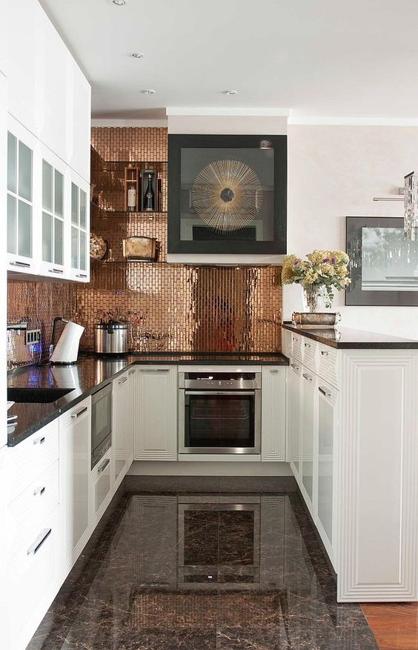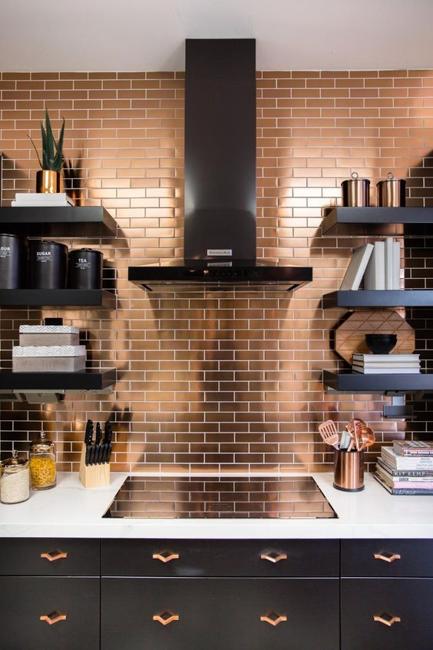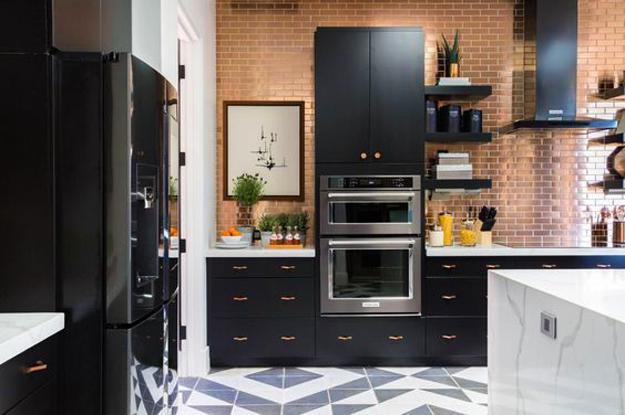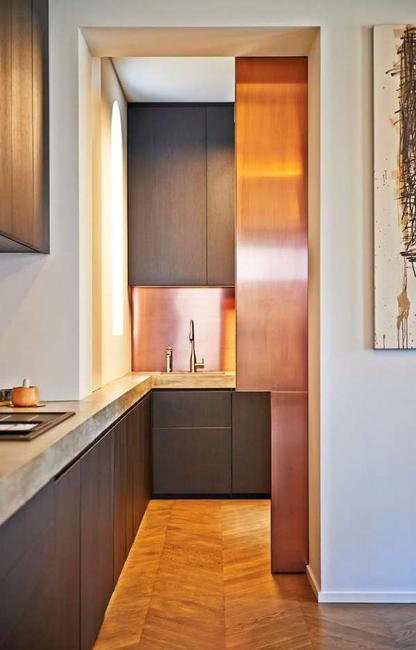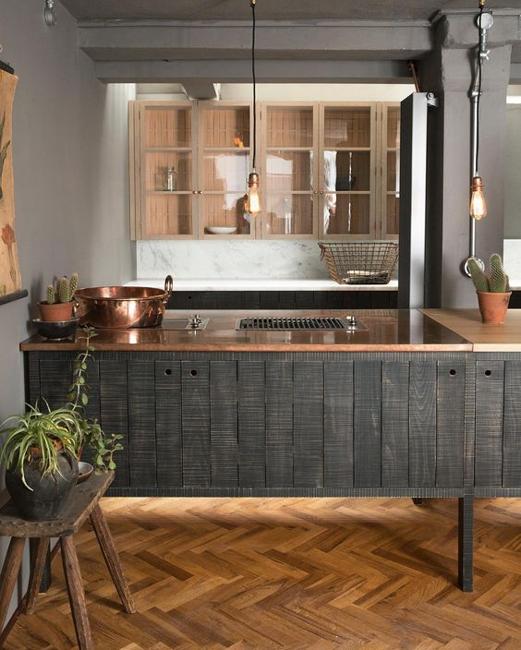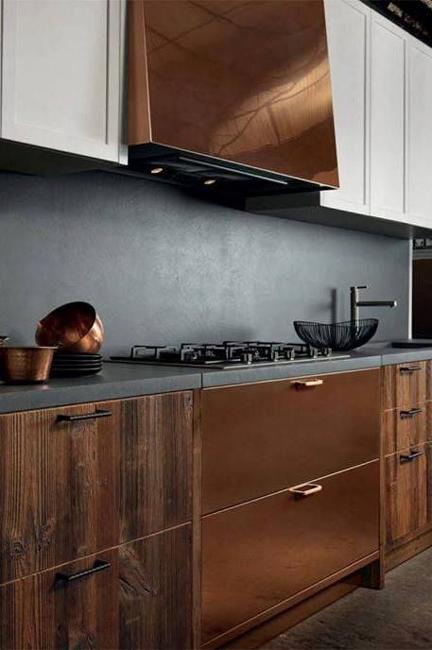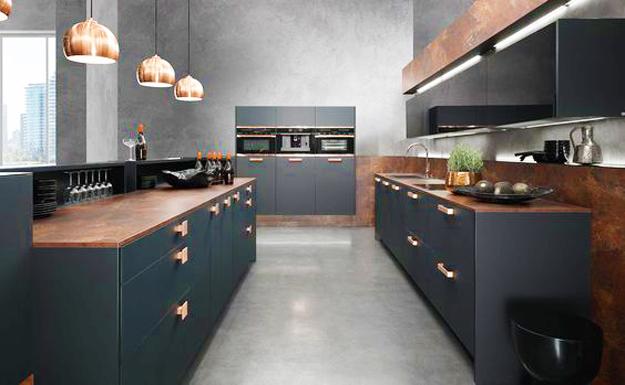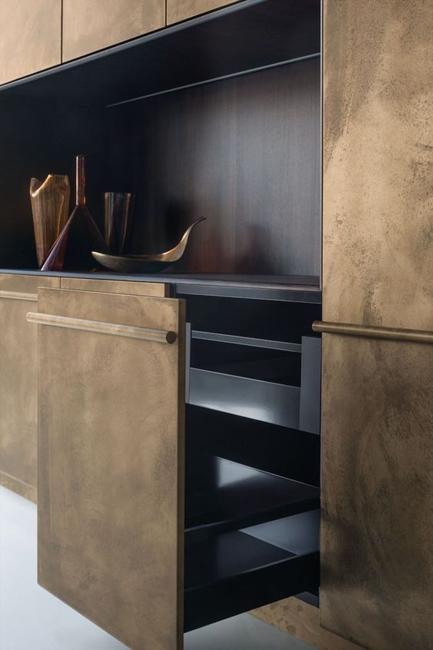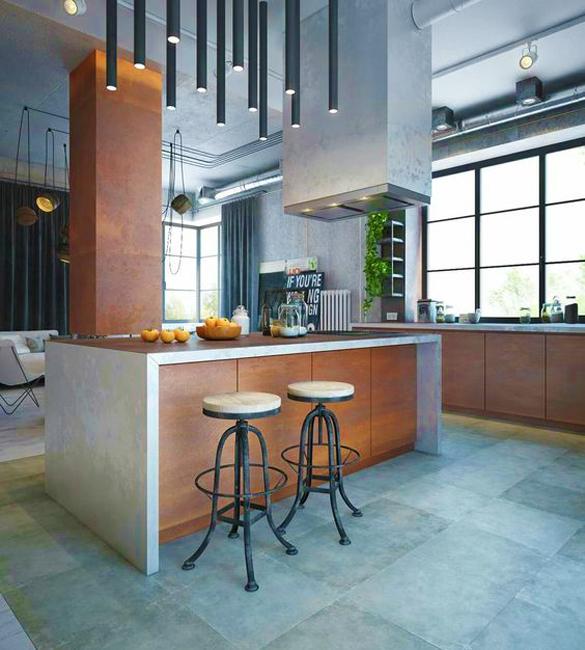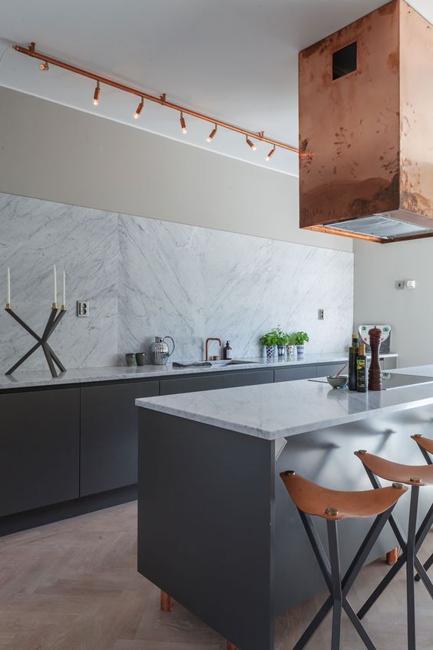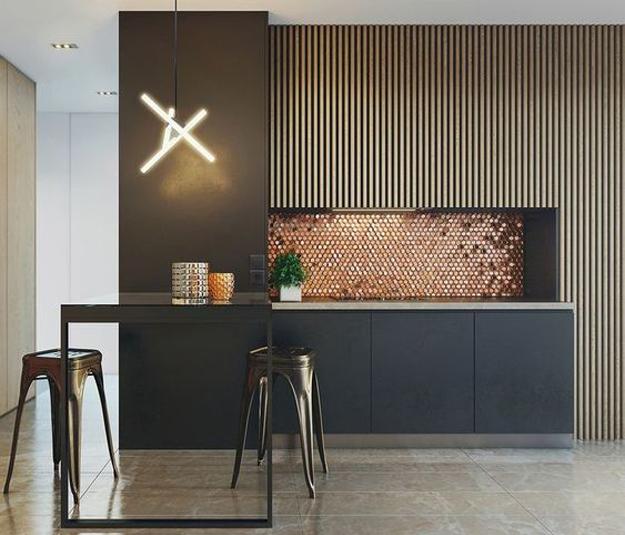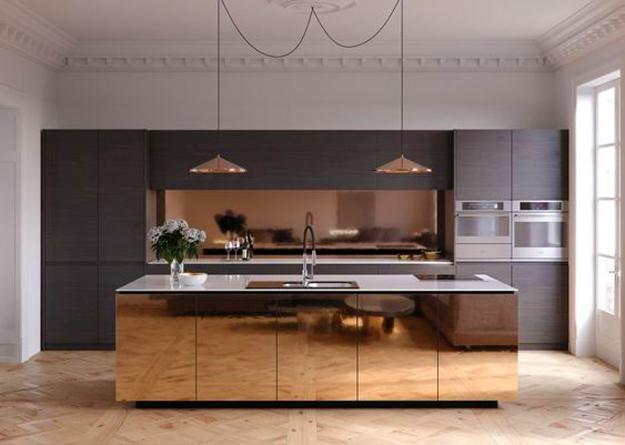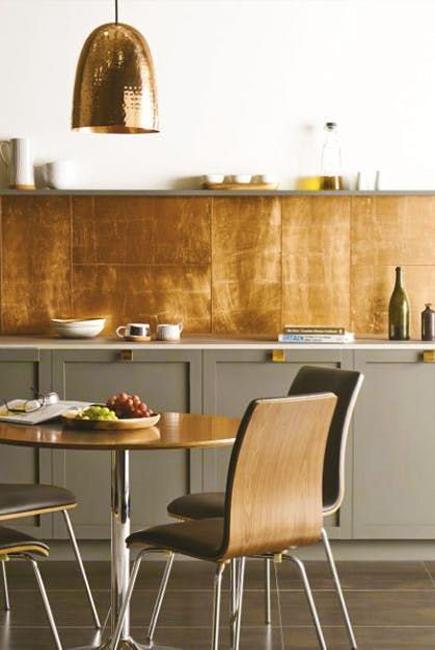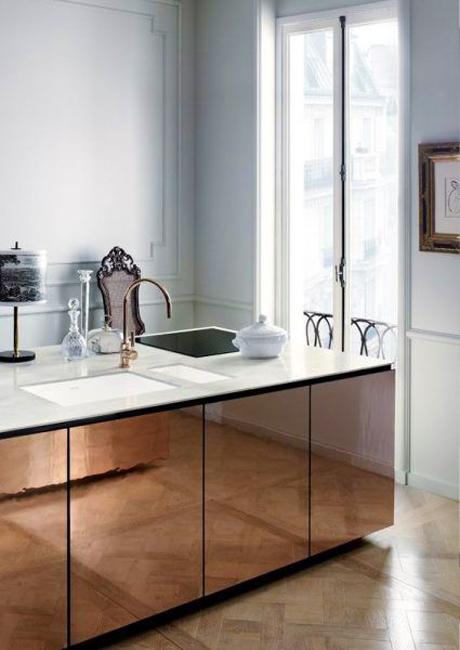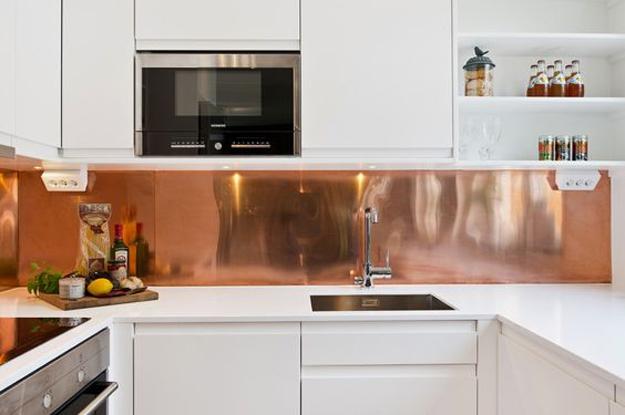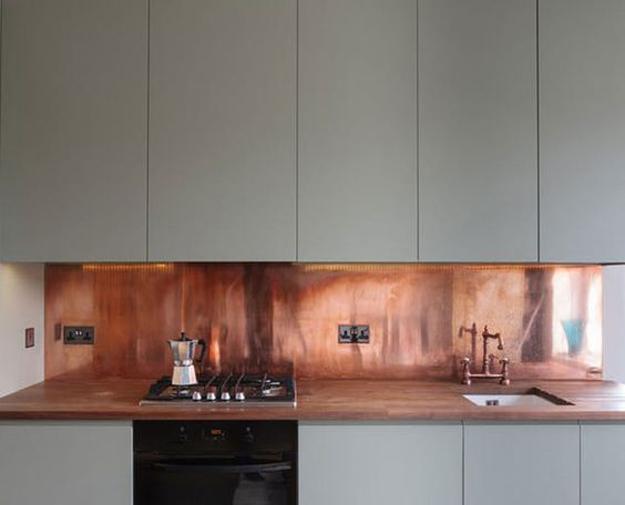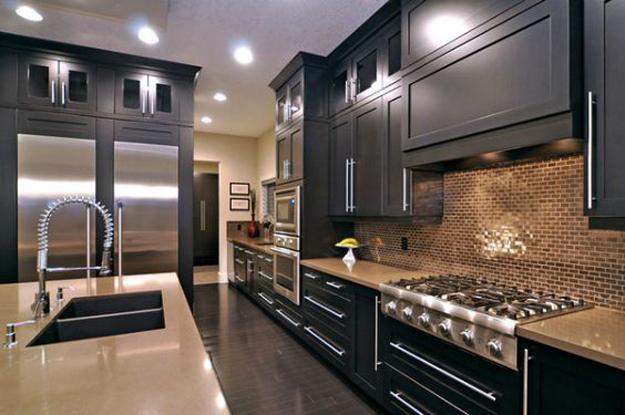 Warm metal accents are easy to incorporate into modern kitchen designs. Metal lamps, hardware, metal tiles, elements of kitchen designs will...
and enjoy free articles sent to your inbox