Penny Designs, 25 DIY Ideas for Home Decorating with Majestic Copper Glow

Clutter or Treasure

Decorating Ideas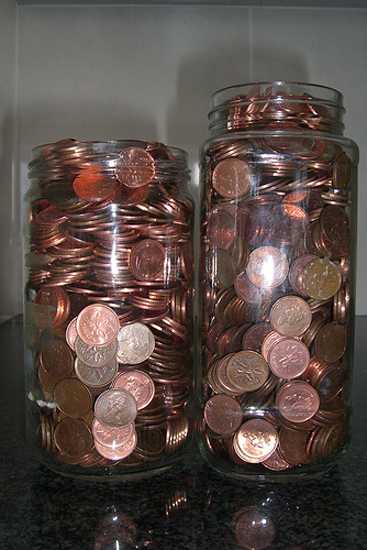 kitchen backsplash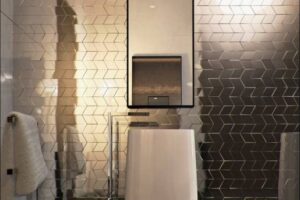 Pennies are a unique material for home decorating. Furniture and decor accessories, floor tiles and accent wall design, table centerpieces and artworks made with pennies are just a few ways to add a majestic copper glow to home interiors and outdoor rooms. Unique designs created with pennies make a strong artistic statement, transforming rooms and outdoor home decor.
Penny designs are original and gorgeous. Garden decorations and interior decorating ideas that incorporate pennies look interesting and creative. Pennies give a spice to outdoor rooms and home interiors. Pennies can tile a floor in a kitchen, bathroom, basement, entryway or laundry room giving the interior design a beautiful focal point and emphasizing your resourceful approach to home decorating.
Table centerpieces, glass jars and vases, garden decorations and lamp shades, adorned with pennies, look fabulous also. Penny designs add shine and majestic glow to interior decorating and backyard designs. Items, made with pennies are rare and artistic. Blending the beauty of the natural material and one-of-a-kind design, these creations are excellent for accentuating unique living spaces.
Gorgeous small bathroom design with penny tiled floor, DIY bathroom ideas
25 creative ideas for home decorating with pennies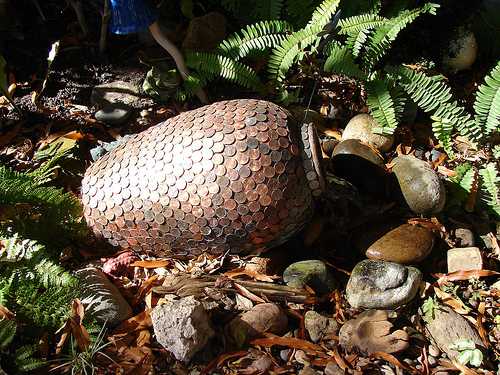 You have several color design choices and layout patterns. You can choose to use only aged pennies that have a dull copper finish and dark colors. You can add pennies with some green patina to create an antique look. You can use shiny, new pennies with a brightly gleaming copper surfaces for bright and cheerful coin designs.
The combination of various types of pennies makes a design look exclusive and rich. Different shades of majestic copper color can enhance decoration patterns and create fabulous texture. Shiny pennies can outline the edges of the design made of dull pennies or create bright details in the center of your penny design.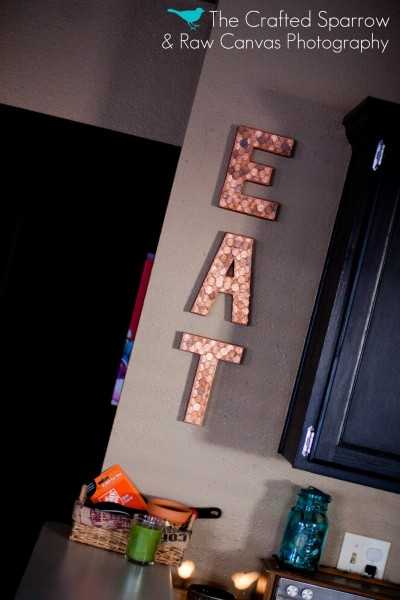 This kitchen wall decorating idea is from Rebecca Lopez, the editor of TheCraftedSparrow.com. It was posted in Loose Change, www.thecraftedsparrow.com/2012/01/loose-change.html. to show beautiful wall decor, letters made with pennies.
20 DIY kids room decorating ideas, kids furniture decoration
Modern wall decor in patchwork fabric , wall design trends
Room decor accessories in warm copper colors, combined with furniture, home decorations, floor tiles, accent walls, table centerpieces and artworks made of pennies, create amazing, stylish and unique interiors that look exceptionally beautiful.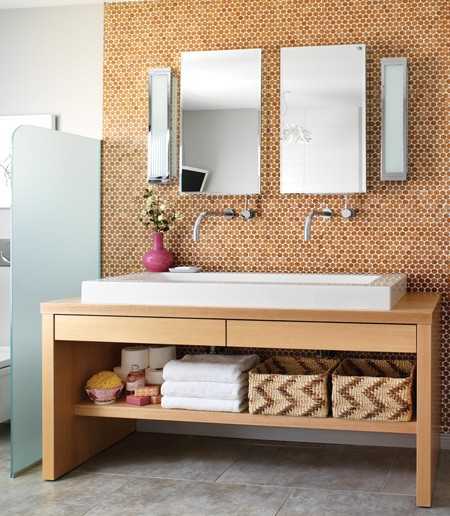 You can lay pennies with their heads or tails up. There are numerous possibilities to create original arrangements and modern decoration patterns. Coins are perfect for personalizing furniture design, accent walls, and decorative accessories. Pennies can brighten up your home interiors or outdoor rooms with the warm copper glow and unusual handmade designs.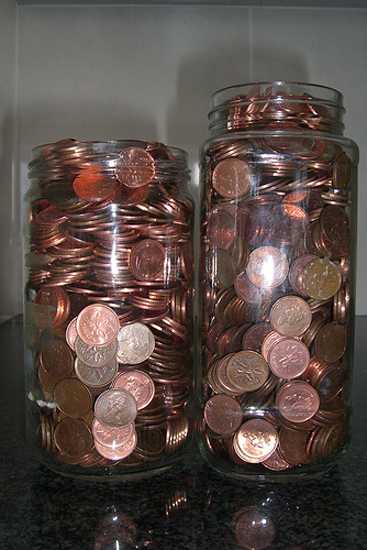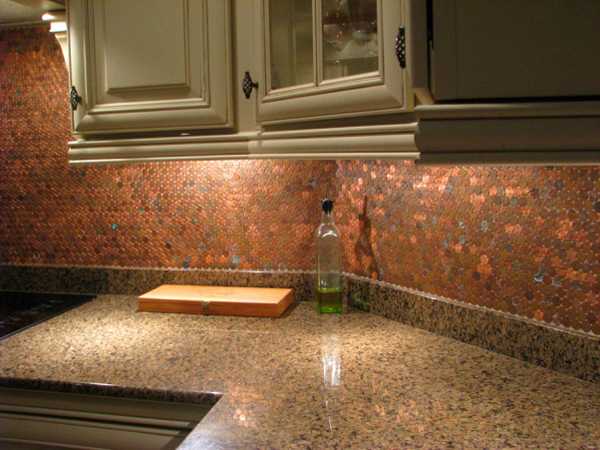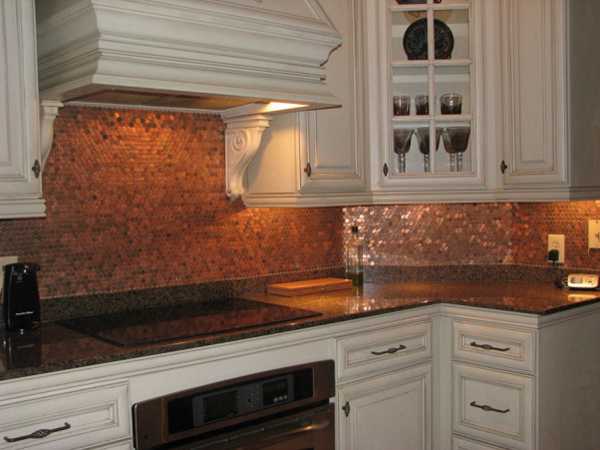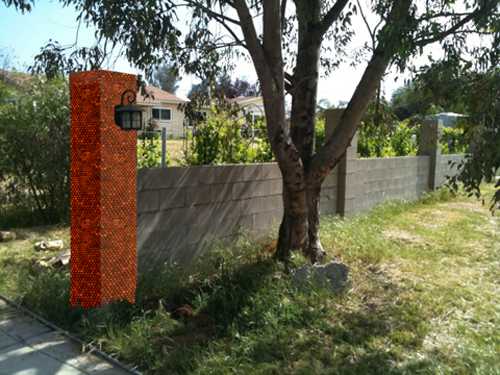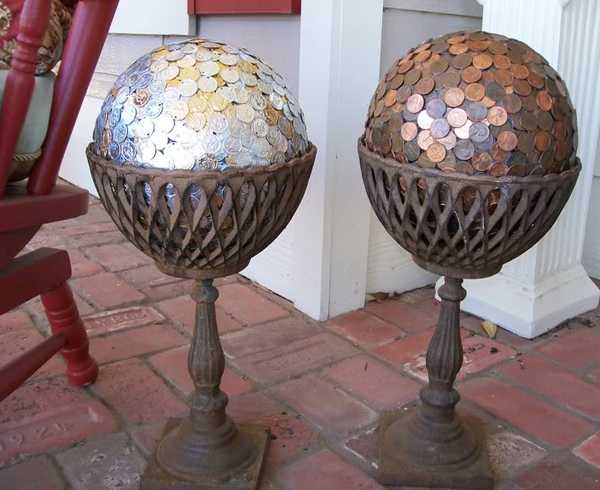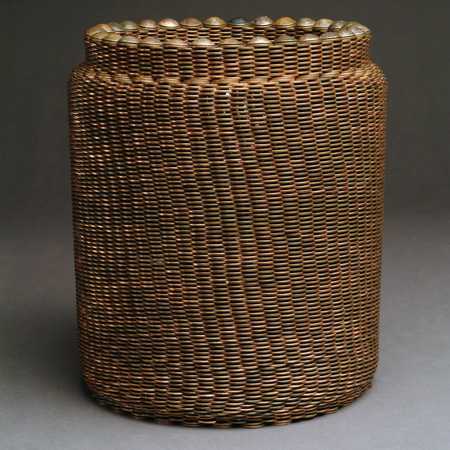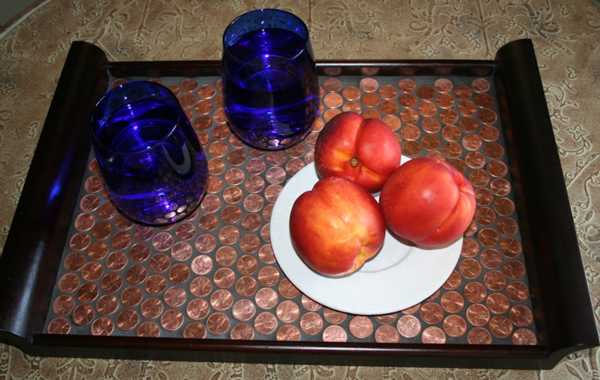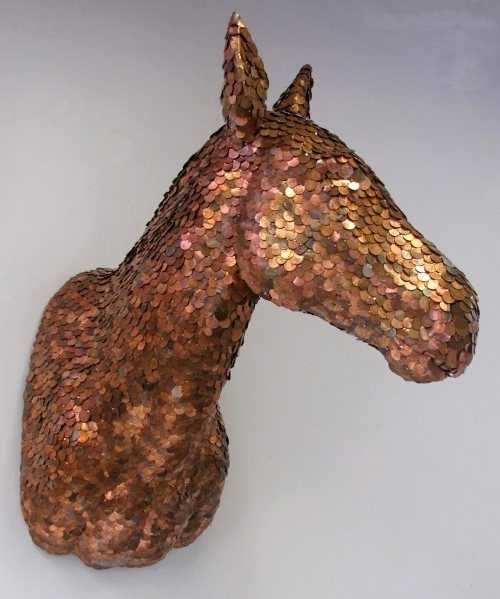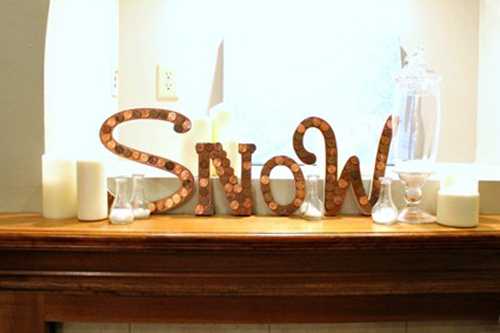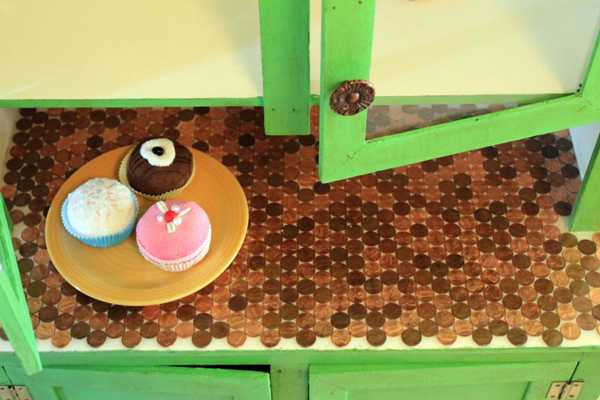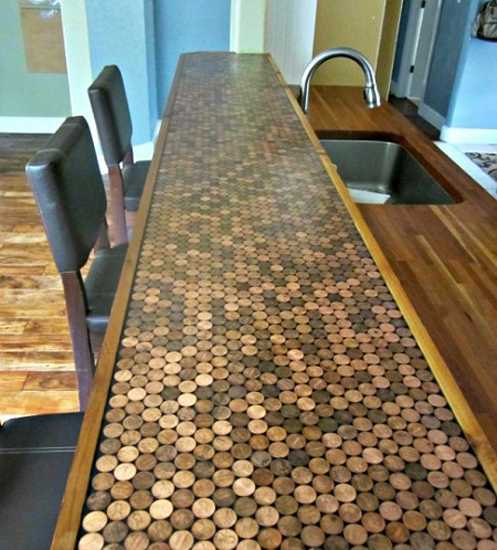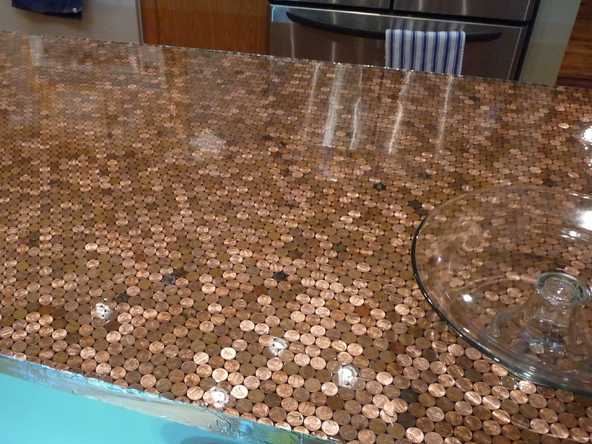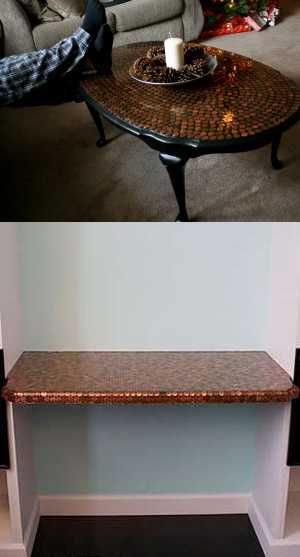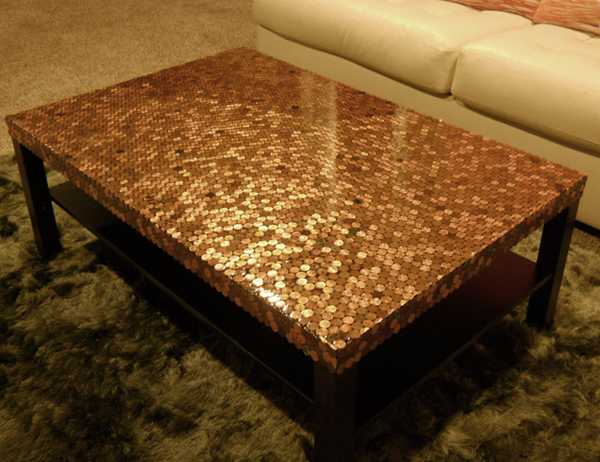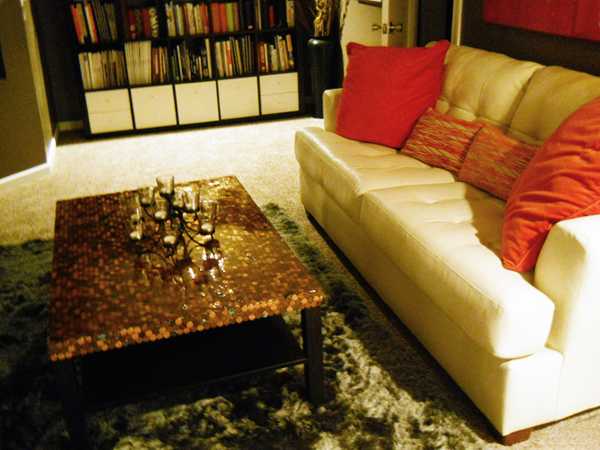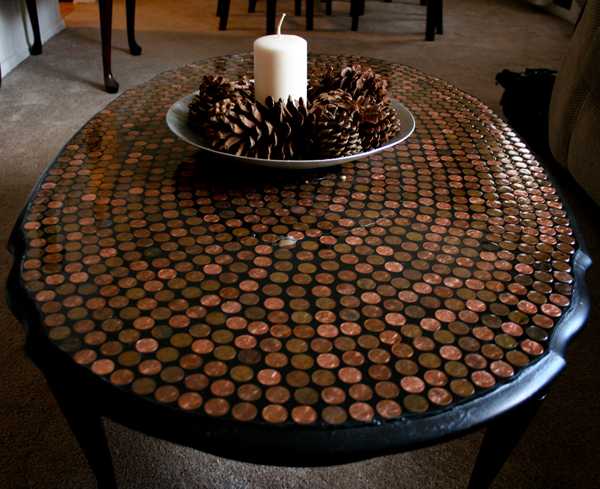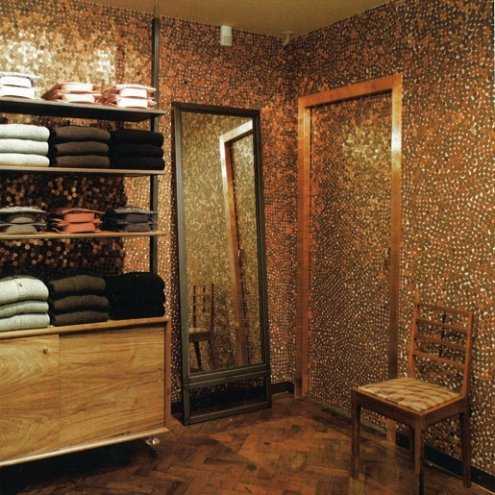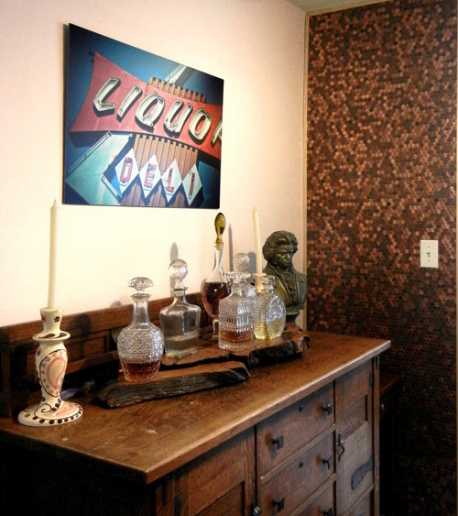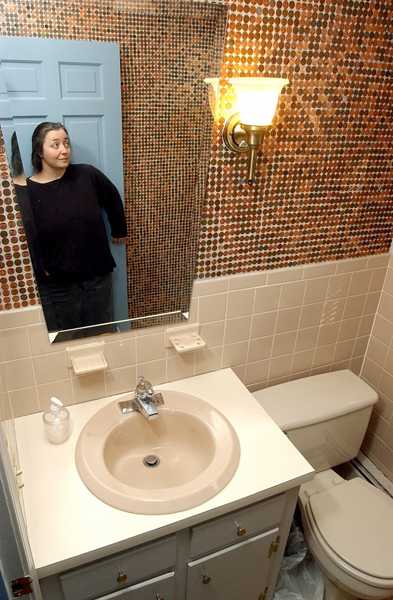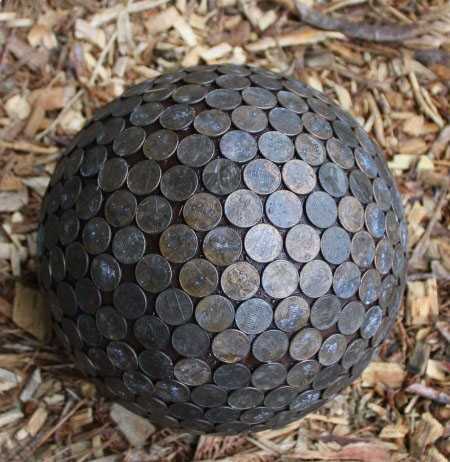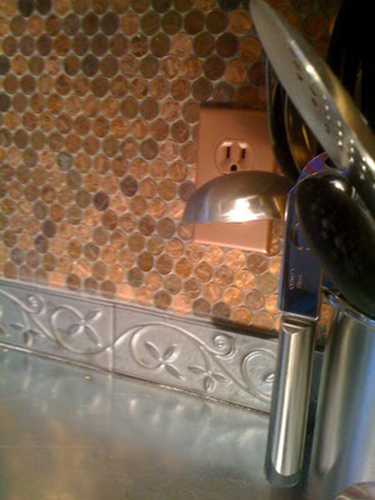 From traditional ceramic tile designs to trendy wood-like, shiny metal, and mesmerizing glass, there is seemingly unlimited ways to brighten up...
and enjoy free articles sent to your inbox