Modern Wall Decor in Patchwork Fabric Style, Wall Design Trends

Clutter or Treasure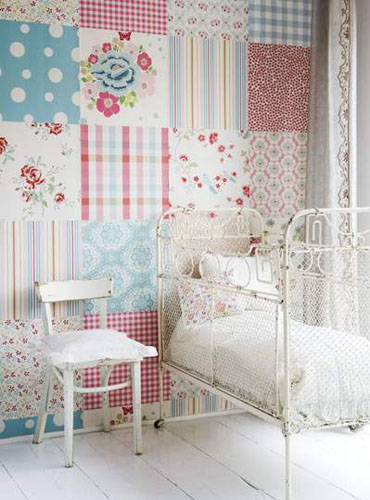 wall design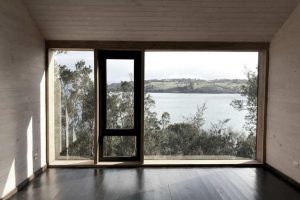 Creative wall design trends bring modern wall decor ideas, inspired by timeless patchwork fabric patterns. Wall design trends for 2012 offer contemporary patchwork wallpaper designs and wall painting ideas in patchwork fabric style, wall decoration with small wallpaper pieces, tiles and wall paint in different colors, fresh ideas for accent wall design with a patchwork pattern, decorating a part of the wall with patchwork fabric pattern on decorative wall panels and creating stylish patchwork wall design with frames or tapestry wall hangings.
Patchwork wall design is just one of modern interior design trends, inspired by traditional patchwork technique. Decorative pillows and window curtains, furniture upholstery fabric and floor rugs with patchwork fabric patterns are modern interior design trends for 2012 also.  Making decorative curtains n patchwork fabric style for large empty walls or using small wallpaper pieces and paint leftovers, that clutter your home, for furniture decoration help save money on interior decorating, creating personal and trendy designs for empty walls, furniture, windows and small room decor accessories.
Framed patchwork fabric pieces and tapestry wall hangings, combined with patchwork wall decor ideas in matching colors (Matching interior design colors) is one of the most artistic wall design trends for 2012, that creates bright and dramatic home interiors. Adding more textile, decorative pillows, window curtains, furniture upholstery fabric and floor rugs with patchwork fabric patterns to in neutral or matching wall decor colors makes interior design feel colorful, cheerful, soft and comfortable.
Modern wall decor ideas, decorating with frames for exceptional look
Delicious wall decoration, sundae inspiration
Modern wall decor in patchwork fabric style
Wall decor ideas that attractively dress up rooms and add more interest to home interiors, are an important part of modern interior design. Contemporary wall design trends offer various innovative and unusual wall decor ideas, from photo wallpaper to mirror wall stickers, that can be used for creating unique designs, inspired by patchwork fabric patterns.
Large patchwork patterns in light neutral colors visually increase small home interiors, offering airy and spacious interior decorating ideas for modern homes. (Mirror sticker, wall decor ideas for spacious interior design) Modern wallpaper with newspaper prints, arranged in patchwork fabric pattern, add even more interest and unique vintage flavor to modern wall decor ideas.
Inspired by patchwork fabric interior decorating ideas
Picture frames in different sizes and colors are useful for bringing playful patchwork fabric style into interior decorating ideas, creating wall art decor to enhance modern wall design. Using three-five different wallpaper patterns in matching colors make wall design look elegant and harmonious.
Wall design trends for 2012
Bathroom decorating, exeptional wall tiles
Eco wall tile designs for modern life and style
Kids room decorating, clutter for creative wall design
Modern wallpaper patterns and wall sticker designs with frames
More from decoration patterns

Throw pillows in various colors, designs, and patterns are one of the easiest ways to refresh your room design and inject...
and enjoy free articles sent to your inbox