Shared Kids Room Design Tips to Prevent a War, Two and Three Children Bedroom Ideas

Interior Design Ideas

Kids Rooms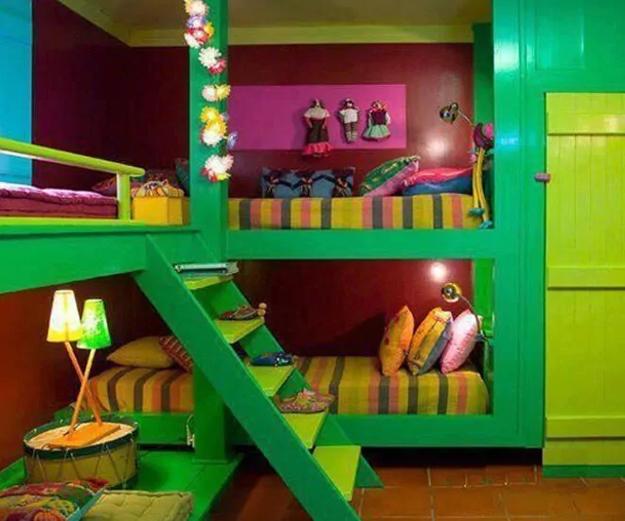 Bright room colors, functional shared children bedroom design
kids playroom ideas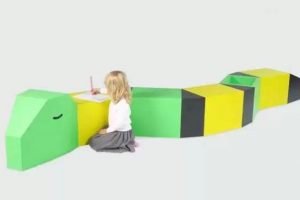 Kids room design is a challenge when accommodating two or three children in one room. All kids have their differences and disagreements, but thoughtful and functional room design is a way to prevent a war. To make the most out of small spaces shared by two or three children, parents need to consider kids' personalities and pay attention to the functionality of interior design ideas.
Here is the Lushome collection of shared children's bedroom designs and tips for ensuring everyone has their own space in the shared room and creating comfort for every kid. You can find inspiring solutions and creative ideas that help achieve a comfortable, visually appealing, and functional kids' room design.
Shared kids' desk ideas, space-saving children bedroom designs
Shared room design ideas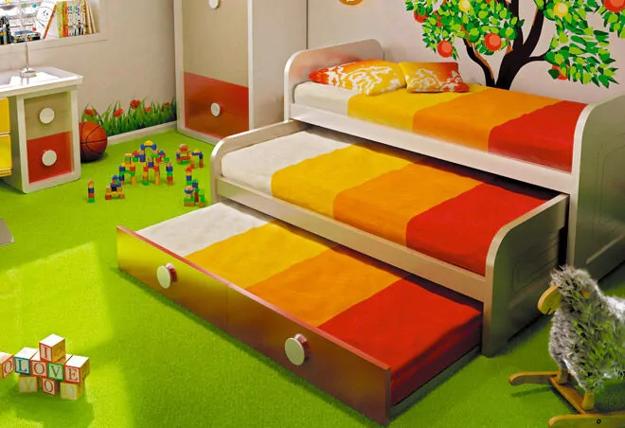 It would be best to give each child their side or corner, aesthetically separating the room with various decorating ideas, interior colors, or furniture. Bunk beds are great space-saving ideas for small bedrooms. Also, roll-out beds are excellent for two or three kids sharing a room.
Attic renovations, beautiful kids room designs
Sunny children' bedroom design and decorating ideas
Kids room for two, bright interior design ideas
Storage ideas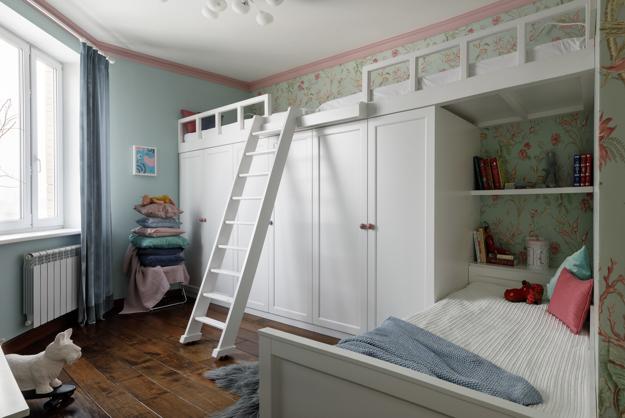 Plenty of storage spaces means kids are comfortable in the room. When each child has a piece of storage furniture, a container, a shelf, or a box to put their toys, books, clothes in, the room can look organized and clutter-free. A functional room design inspires children and teaches them to tidy up after themselves.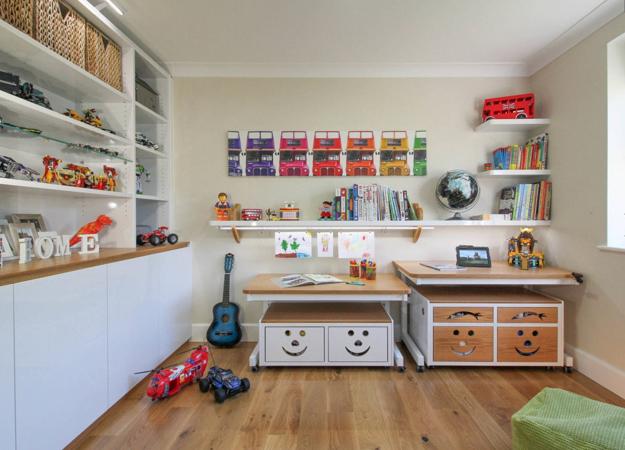 Beds with storage
Extra storage is the best for small rooms and shared bedrooms. Storage beds are an ingenious combination that translates to a more spacious kids' room design.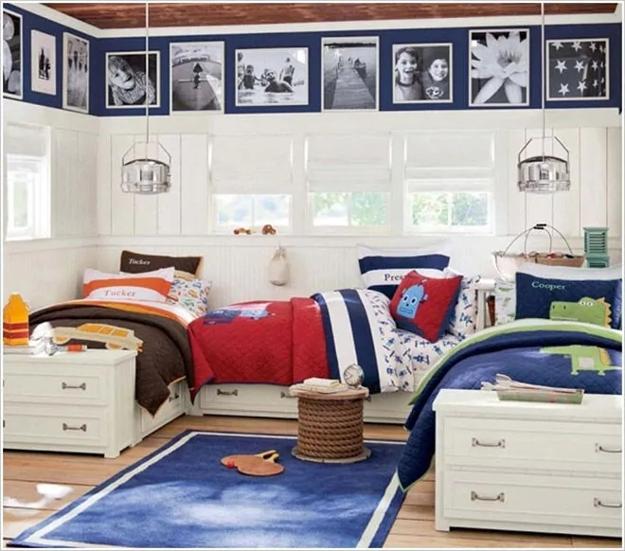 Desks and chairs
Let the kids have their desks and play areas, or organize one long desk with two or three chairs and divide it into parts for each child.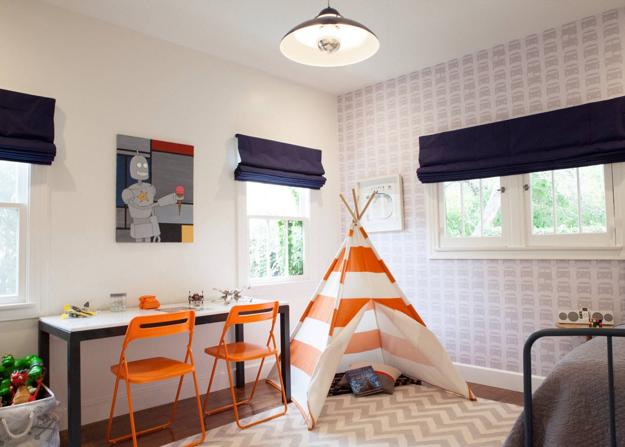 Corners
Corners are fantastic places utilizing all available spaces in the room. They can provide extra storage on wall shelves and in closets.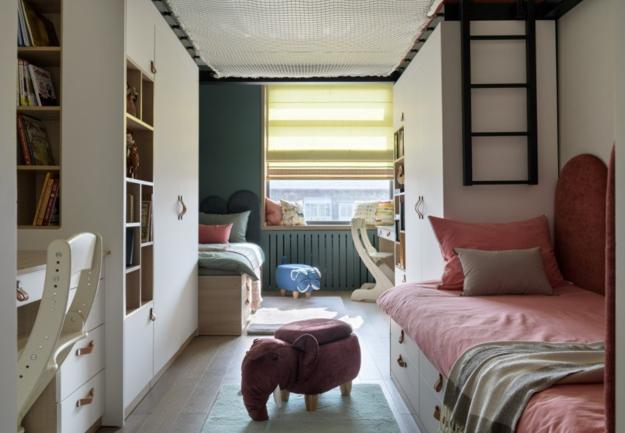 Personalized wall decoration
Kids need to show off their room decorating style by choosing a mural or wall decoration for their side of the room. Various themes help add a personal touch to the shared room decorating and create a bright space for all children. Wall decorations, like a mural or shelves, are a friendly, practical way to separate the room and give each child an opportunity to personalize the room design and show their unique styles.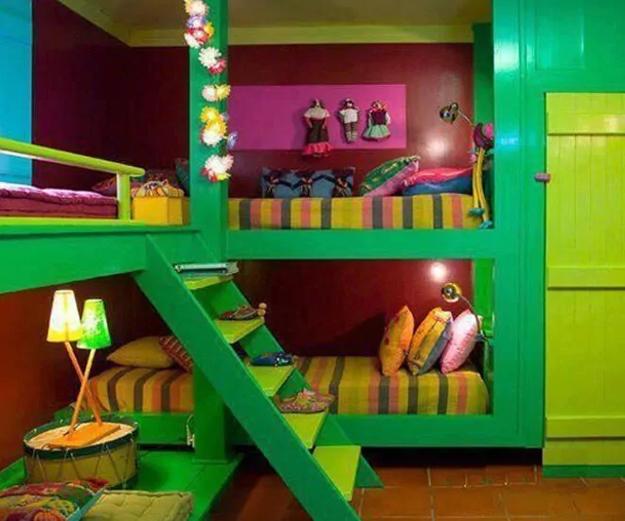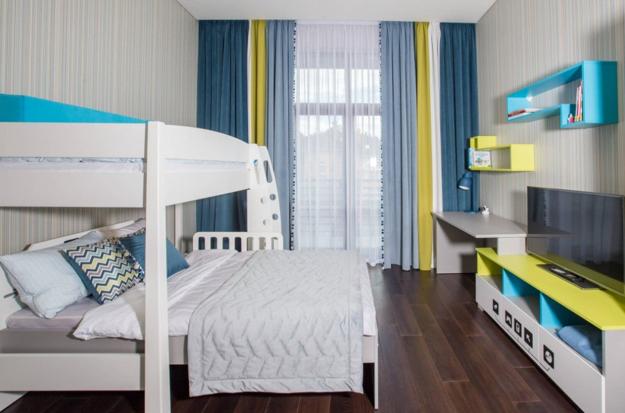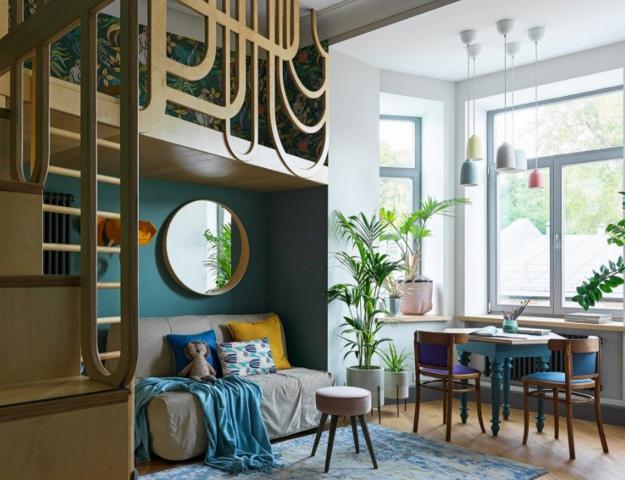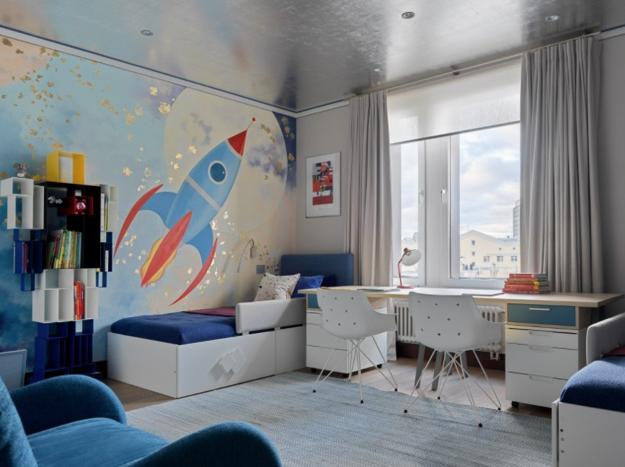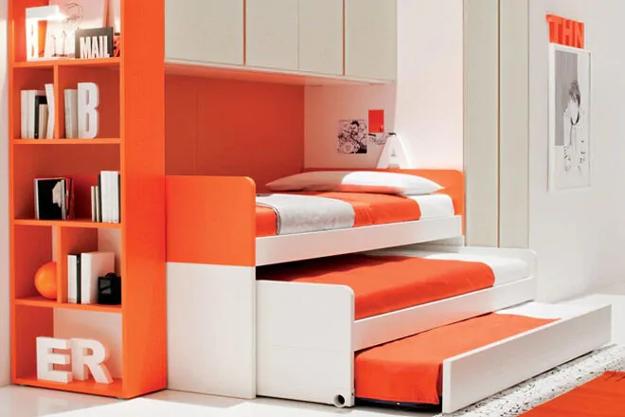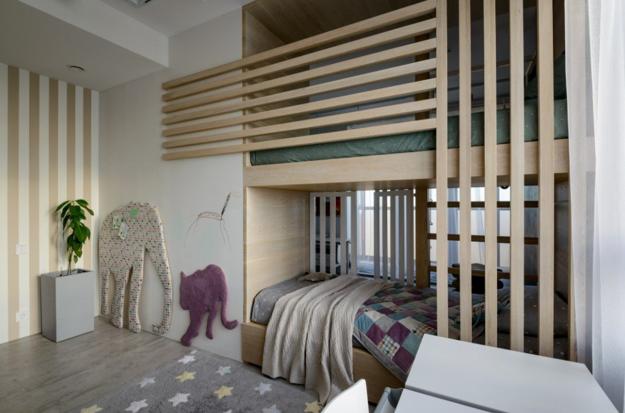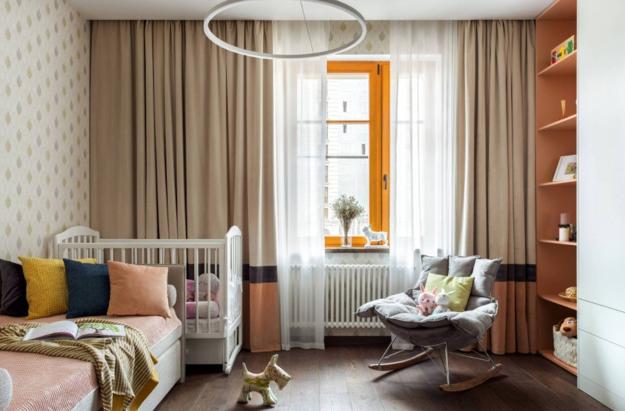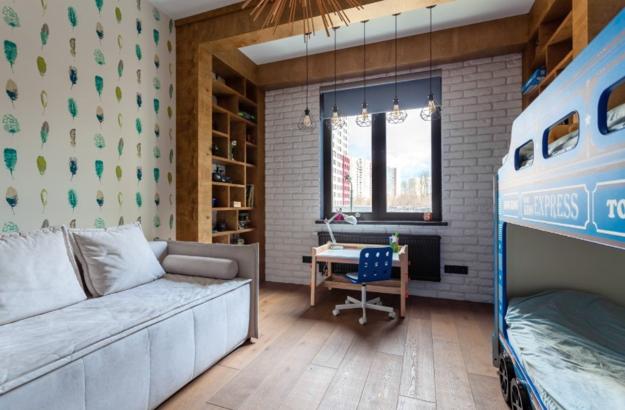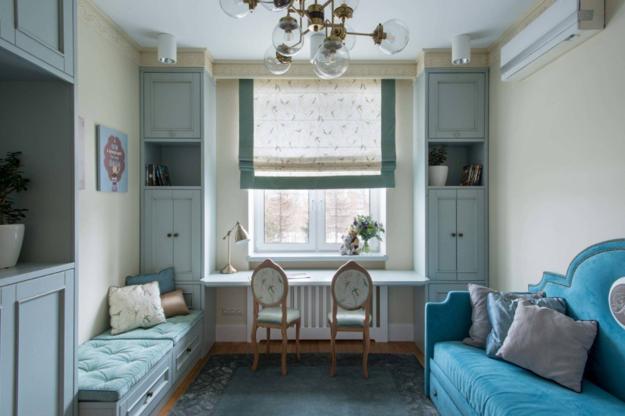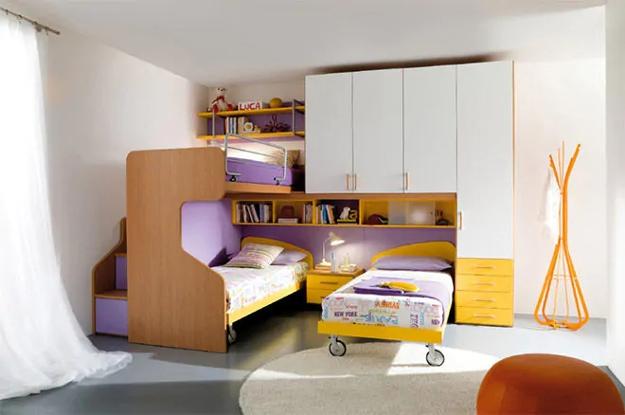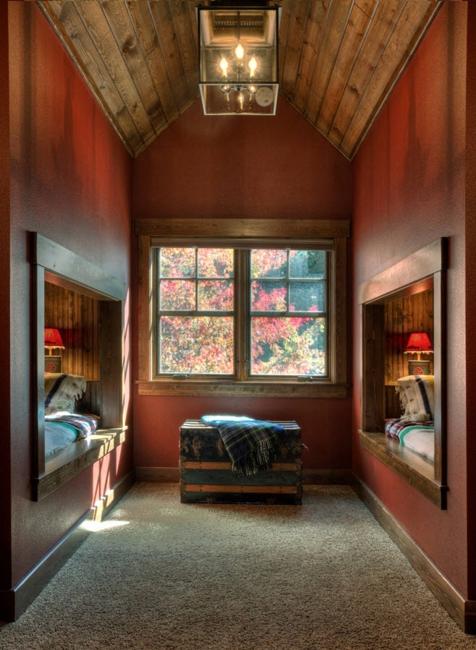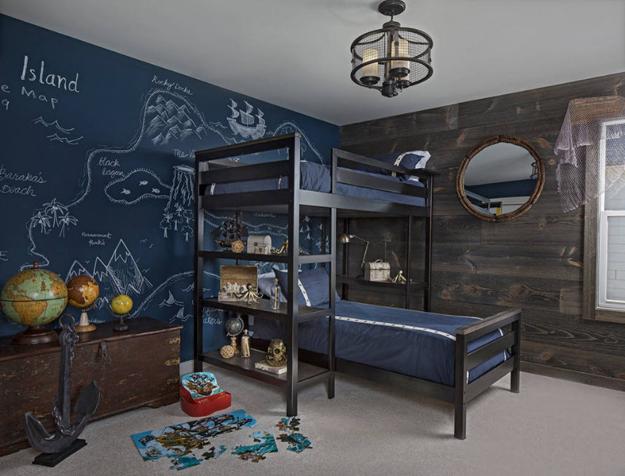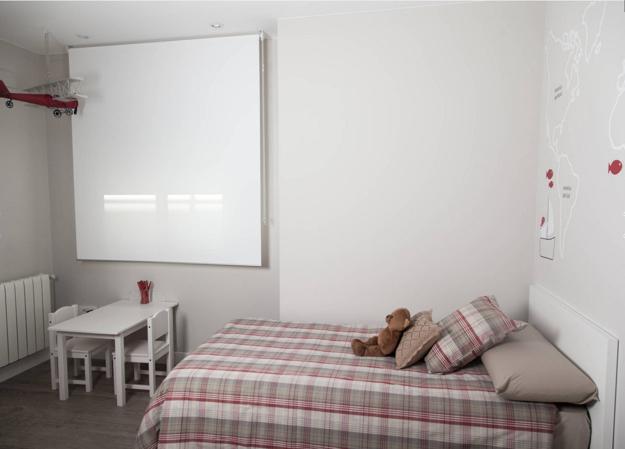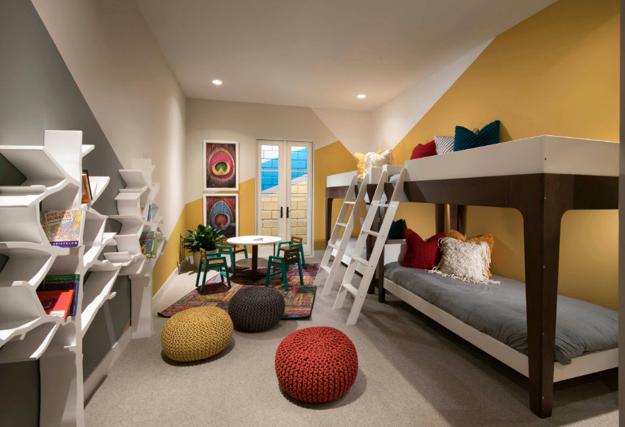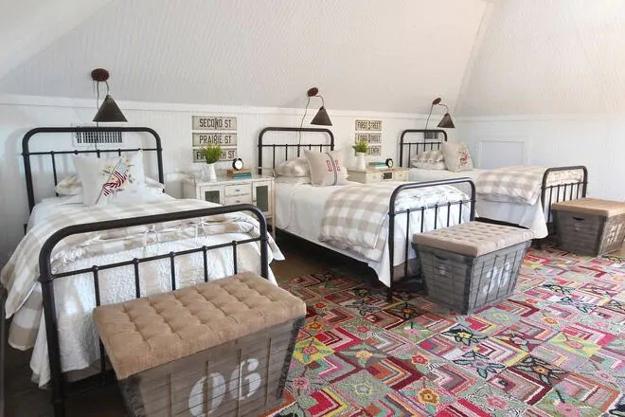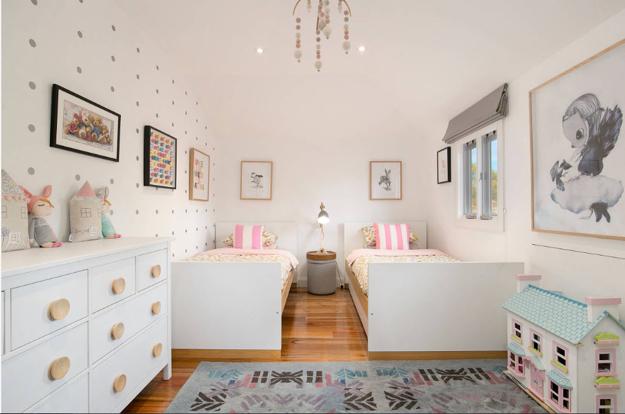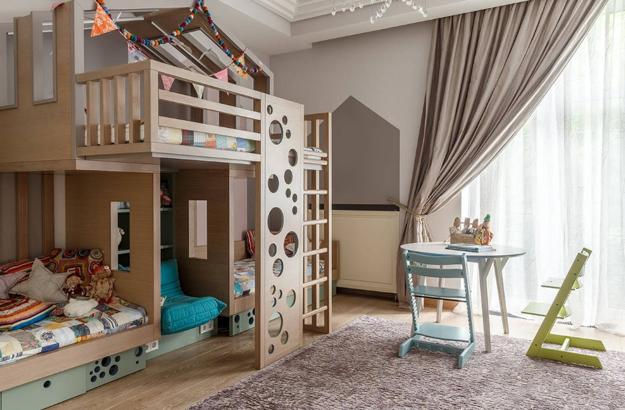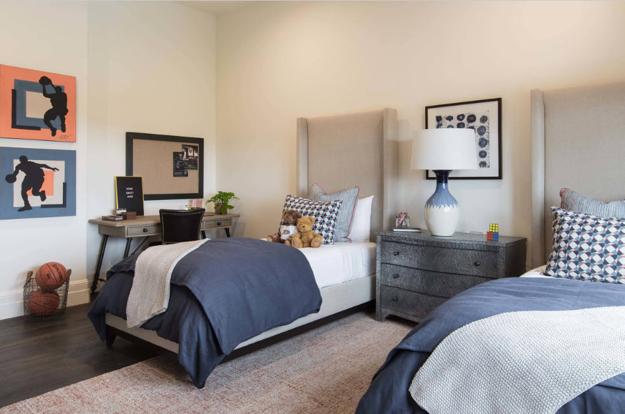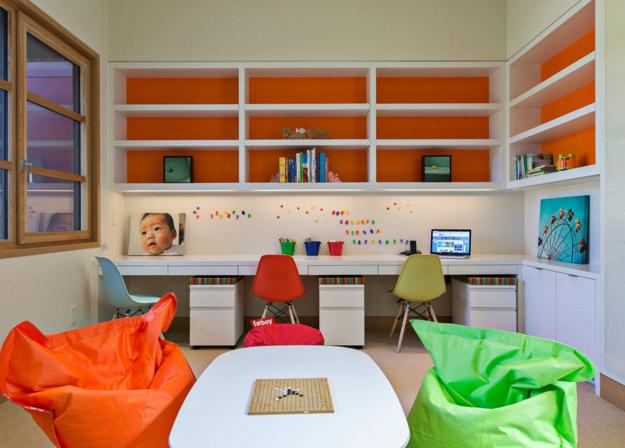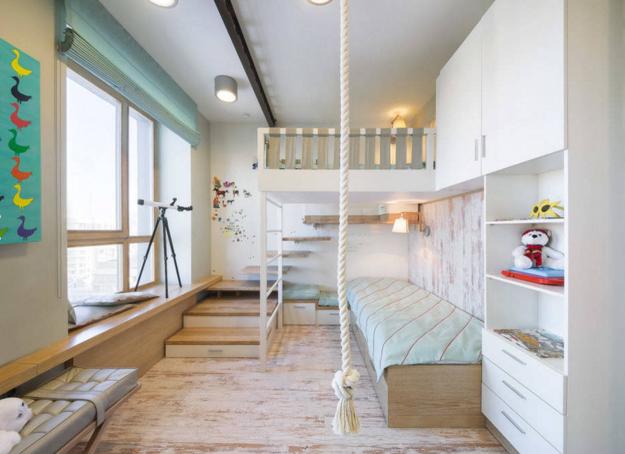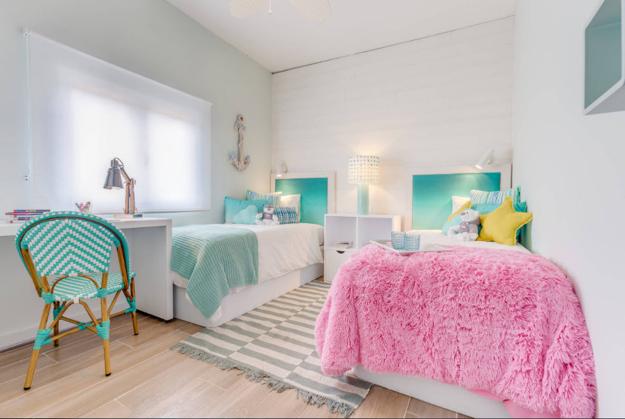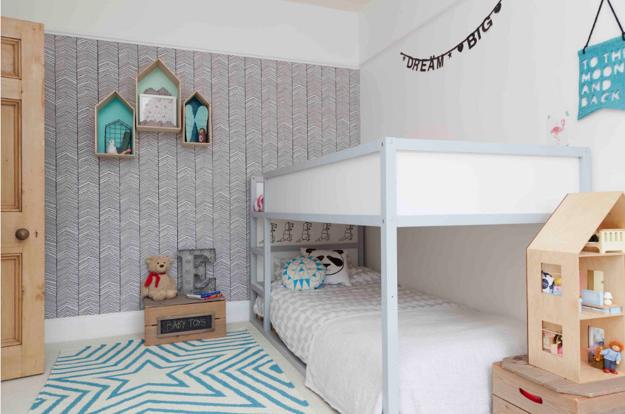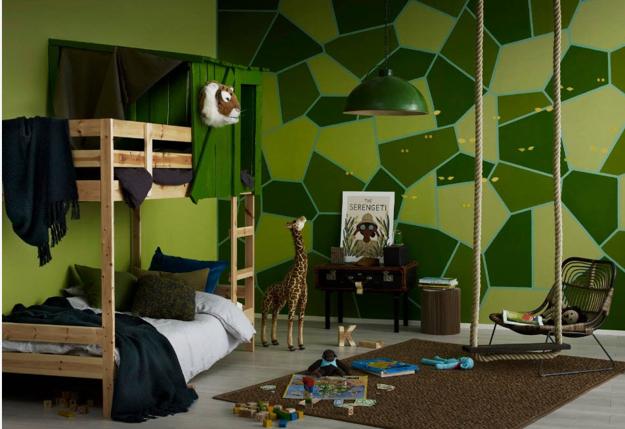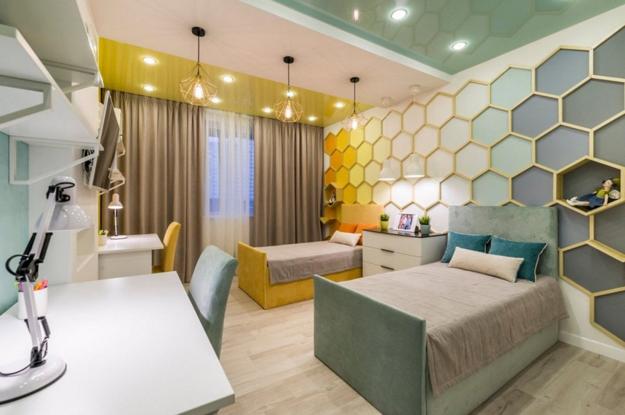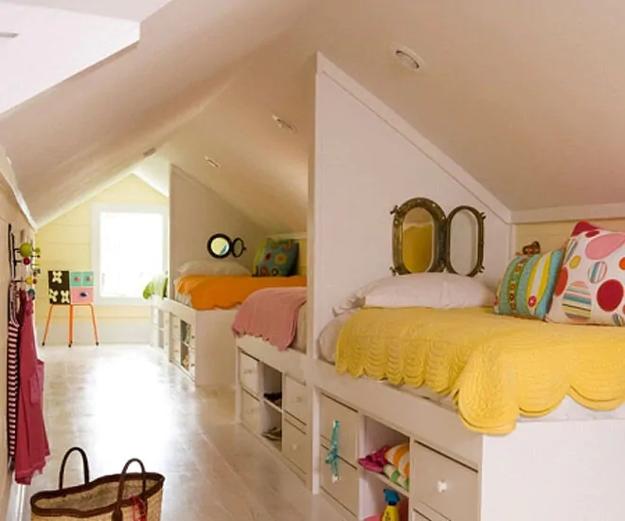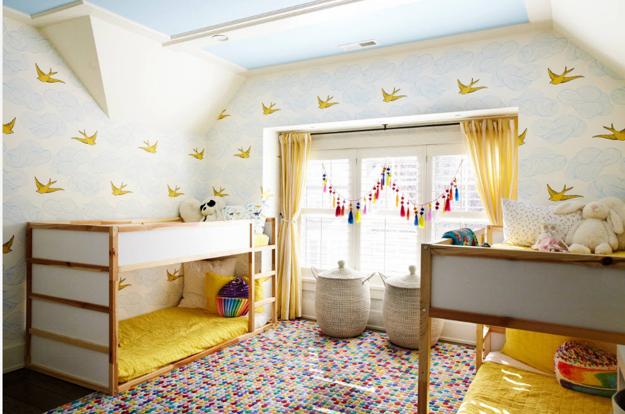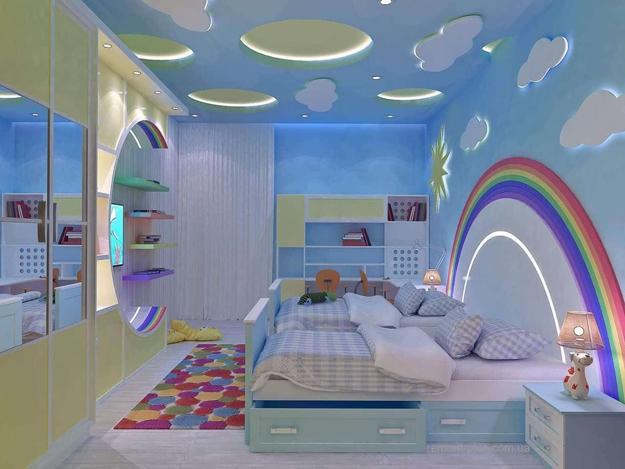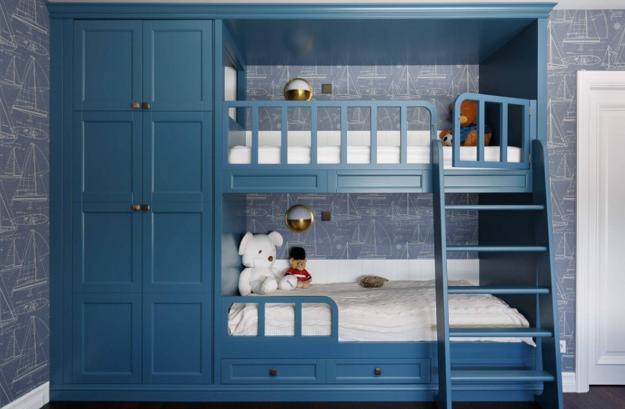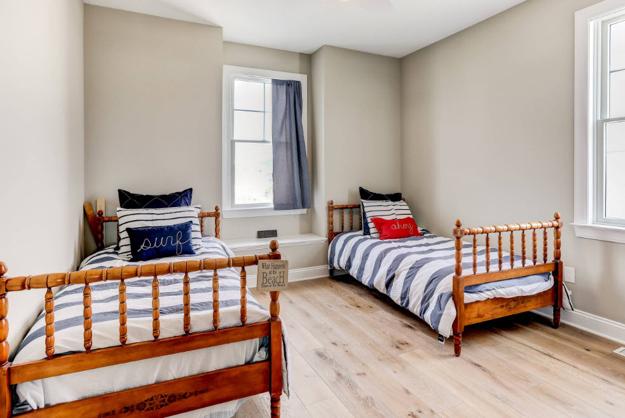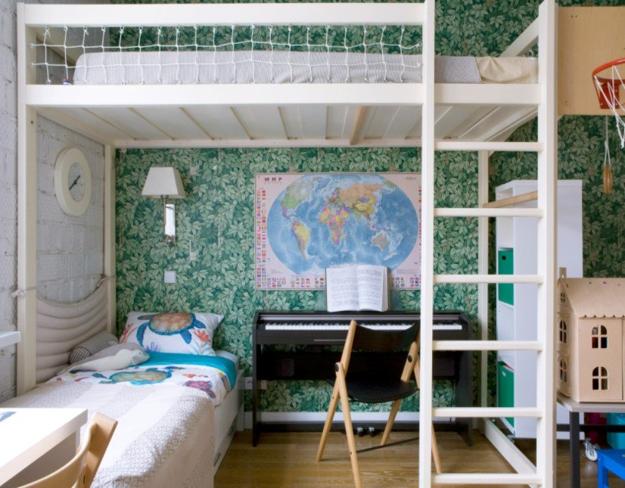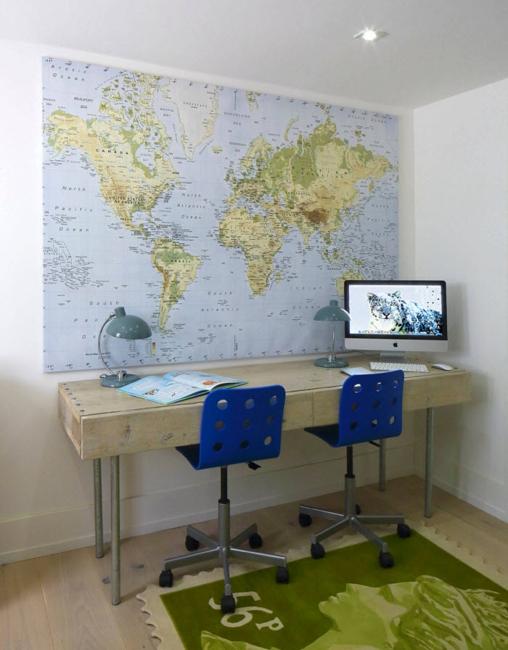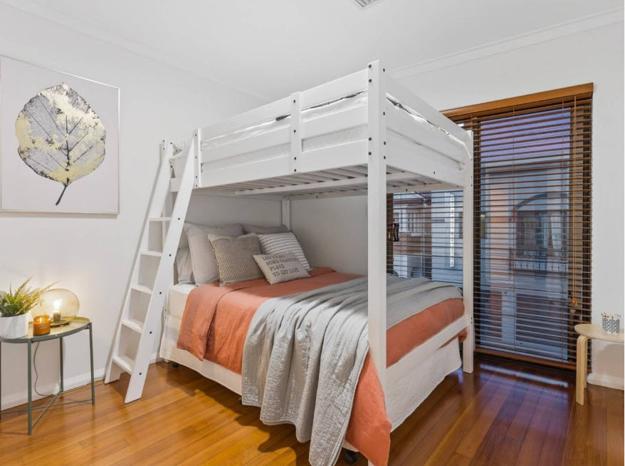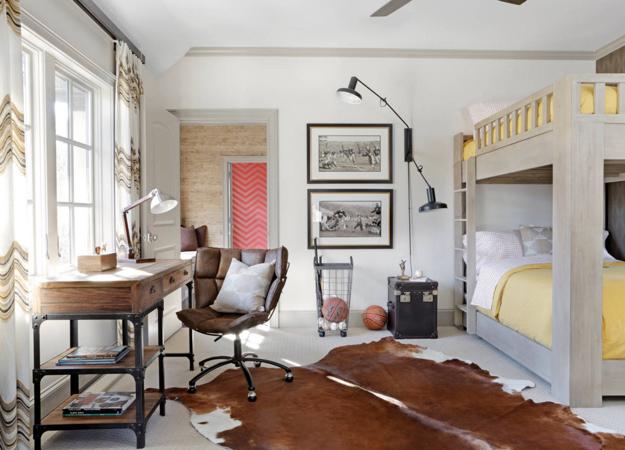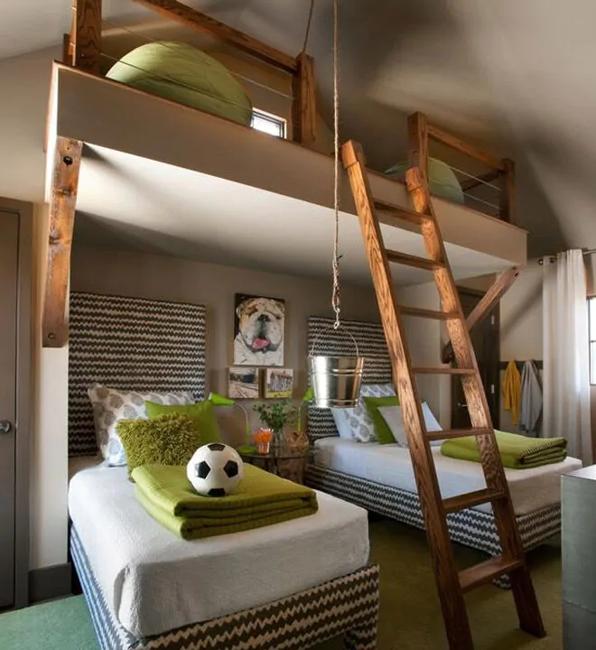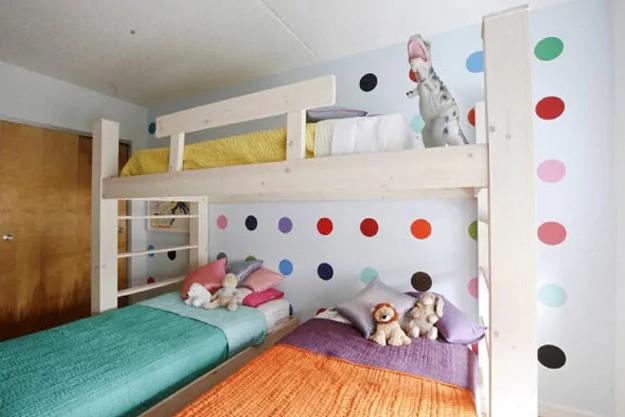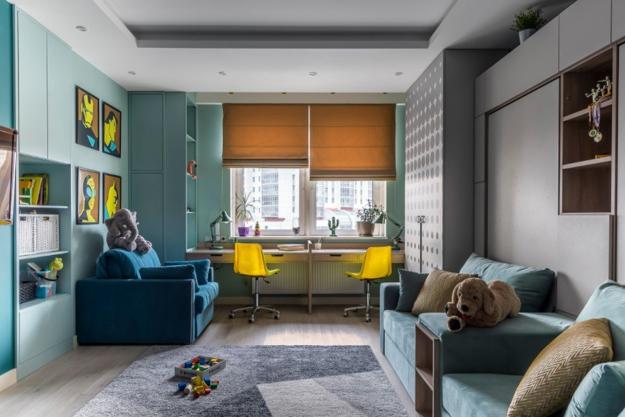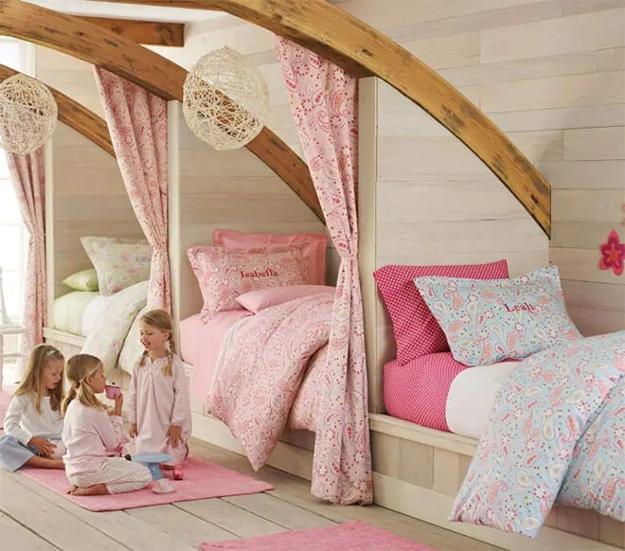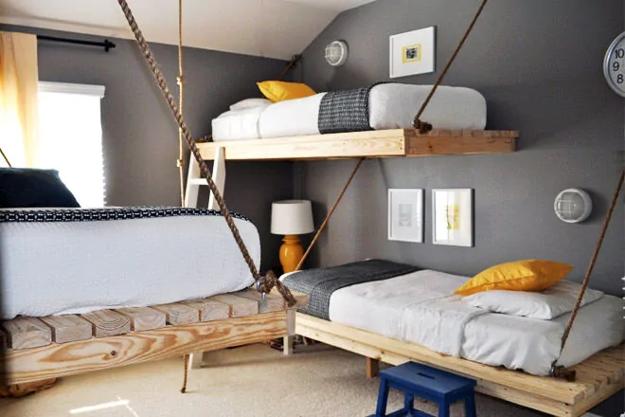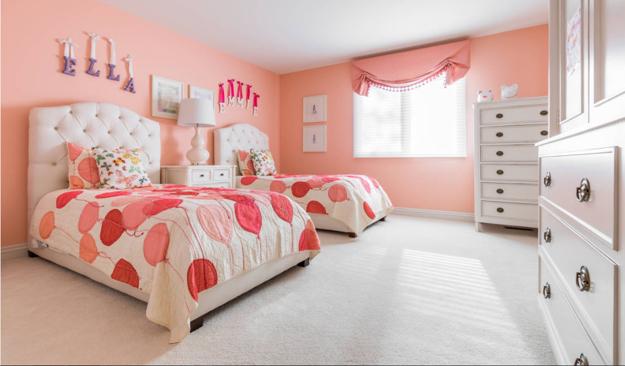 More from bedroom decorating ideas

Modern bedroom designs look elegant and relaxing when blending gray color tones and various textures with white decorating or vibrant accents....
and enjoy free articles sent to your inbox