Kids Bedroom Ideas for Two, Pink and Blue Color Schemes

Blue Room

Kids Rooms

Purple and Pink

children bedroom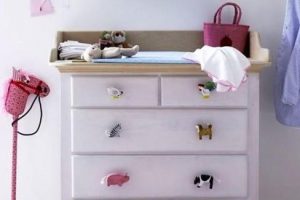 It is wonderful when kids bedroom designs are bright, interesting and spacious. Young kids feel the lack of space stronger than adults, psychologists say. Adults mostly enjoy decorative elements in room designs, children like bright color schemes, functional furniture and spacious kids bedrooms designs.
Interesting kids room decorating ideas, bright kids bedrooms designs, energetic and light interior design color schemes and comfortable furniture create pleasant, stimulating and enjoyable environment for young children. Large bedroom designs are great for small children, especially if two young children share one bedroom.
If you do not have a large bedroom for two children, then use space saving kids bedroom ideas to create more room for children to play. Modern furniture, bunk beds, shelves and home organizers help make kids bedrooms feel more functional, comfortable and spacious. Light yellow, purple or green colors and classy light pink or blue color schemes create inviting, light and airy kids bedroom designs.
Kids bedroom designs for two
Room ideas for boys, kids bedroom designs for two children, white-blue color scheme with red, turquoise and yellow accents
All furniture, beds, tables and chairs, and modern kids bedroom ideas for storage, like shelves, toy chests and boxes, should look very different from the furniture and storage solutions for adults.
Kids bedroom ideas should include small furniture or growing with kids furniture designs, bright color schemes and playful decorating ideas for creating beautiful kids bedroom designs.
White-blue color scheme
White-blue color scheme with bright yellow, turquoise and pink accents, kids bedroom ideas for two boys
Bright, balanced and relaxing bedroom decorating color schemes, comfortable kids bedroom ideas and furniture, safety and fun are the most important elements of great kids bedroom designs that are functional and pleasant.
White-blue kids bedroom ideas for two boys
White-blue wall colors create beautiful background for exciting red accents and dynamic stripes patterns.
Kids rooms decorating ideas, bright white-blue-color-scheme
Turquoise, light green, deep blue and sunny yellow stripes bring bold colors and energy into bedroom decor.
Red, white and blue color scheme for children rooms, kids bedrooms designs for two boys
Painting funny images on chairs adds fun details to kids rooms decorating ideas, making a room feel cheerful and welcoming.
Room for two boys, kids bedroom ideas in white-blue color scheme
Green paint colors, cheerful ideas for painting kids rooms
Kids rooms design, 5 basic decorating principles
White-pink bedroom colors for little girls
Soft white and pink colors are classy combination. Bright red-pink tones add warmth to white-pink color scheme and create drama, making light and pleasant bedroom decorating ideas look festive and exciting.
Kids bedrooms designs in white and pink color scheme with light blue, dusty rose and red-pink accents, girls room
White-pink color scheme
Soft white and dusty rose, bright red-pink and light blue offer energetic and romantic ideas for girls bedroom decorating.
Blue, white and pink colors for two girls bedroom decorating, red-pink, turquoise and green accents for bright kids bedroom designs
White-pink kids bedroom ideas for two girls
Flowers and colorful stripes, polka dot and check patterns bring youthful energy and festive mood into bedroom design for two girls.
Beautiful girls patterns, fun kids bedroom decorating ideas
Friendly pets theme and bright turquoise details create unique wall decoration that is practical and interesting.
White and red-pink color scheme with light blue accents, dogs and cats wall decoration, creative kids bedroom ideas
Toys, insects and pets are excellent decorating themes and modern interior trends, inspired by nature. Creative kids toy storage solutions and space saving ideas make kids bedroom designs feel functional, spacious and comfortable for two children.
White and red-pink color scheme for colorful kids bedroom designs
Wall decoration ideas for children
Interior design, wall decoration, sundae inspiration
Kids room decor with playful shadows
Kids room decorating ideas, clutter for creative wall design

Christmas color schemes can blend traditional and fresh hues and give a stylish twist to your holiday decor. Whether you decide...
and enjoy free articles sent to your inbox