Fall Ideas for Holiday Tables, Colorful Food as Decoration, Festive Table Setting Ideas

Decorating Ideas

Holiday Decor

Plants and Flowers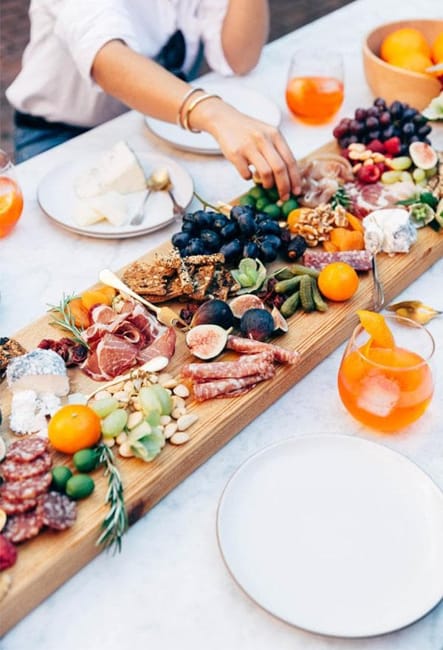 Contemporary and festive table setting with colorful foods
edible decorations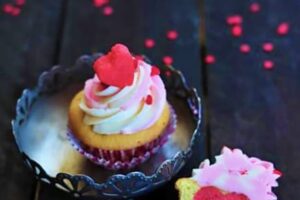 Fall holiday tables add fun to the season. Colorful autumn fruits and vegetables make beautiful accents to special event planning and turn tablescapes into creative displays to celebrate harvest time. So many natural elements and real foods are available for Thanksgiving decorations that enhance the season's spirit and create beautiful dinner table settings. Here is the Lushome collection of fall table decoration ideas that blend elegant simplicity with a natural way of decorating holiday tables and festive table setting colors. You can use them as inspirations for your Thanksgiving table decoration, next special event, or dinner party this fall.
Fresh produce and all colorful food are decoration marvels. You can start Thanksgiving table decorating in the new produce section of your local market and collect fruits and vegetables in your favorite colors. Colorful gourds, mini-pumpkins, fruits, and vegetables make beautiful fall decorations for fall holiday tables and around the house.
Creative fall ideas, sweet edible decorations, autumn treats
Food decoration, physalis accents in fall decorating
Original food decoration ideas, fresh edible designs
Food as decoration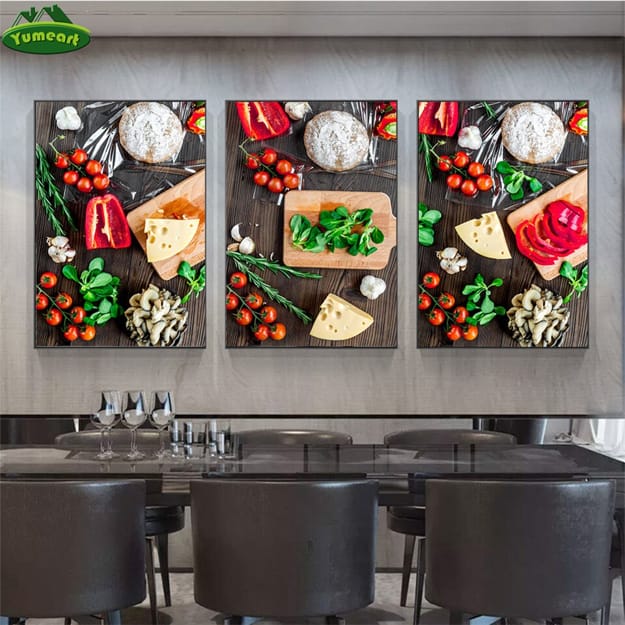 The Thanksgiving dinner table decoration with orange and green accents looks vibrant, festive, and fresh. Fall flowers, candles, fruits, and vegetables, combined with greenery, create gorgeous do-it-yourself floral arrangements with edible decorations and brighten the Thanksgiving table setting. You can add organza and ribbons, yellow or orange bows, and mix them with edible decorations to create elegant table centerpieces, festive decorations, and an unforgettable autumn tablescape.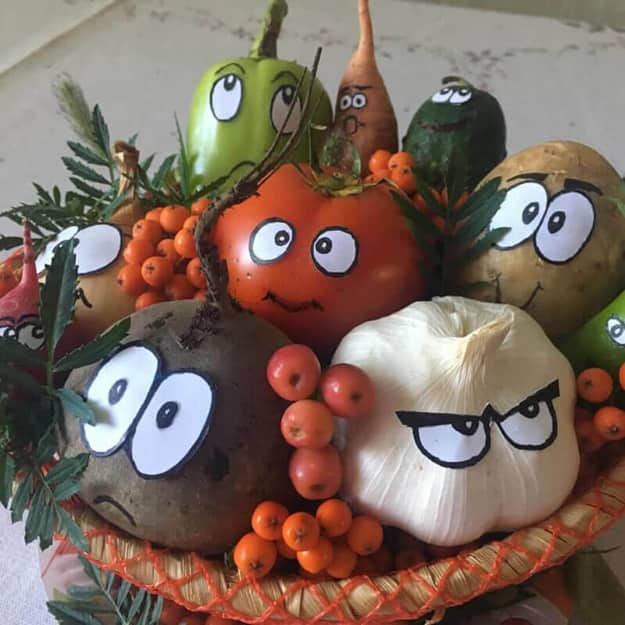 Edible decorations
Colorful food, decoration in traditional fall colors, and eco-friendly accents give a beautiful appearance to the Thanksgiving table setting. Orange pumpkins, yellow or red apples, pears, vibrant fall leaves, pomegranates, oranges, and lemons mix with green branches and fall flowers to create elegant Thanksgiving table centerpieces. Fall gourds, red berries, and nuts are also great for making natural Thanksgiving table decorations.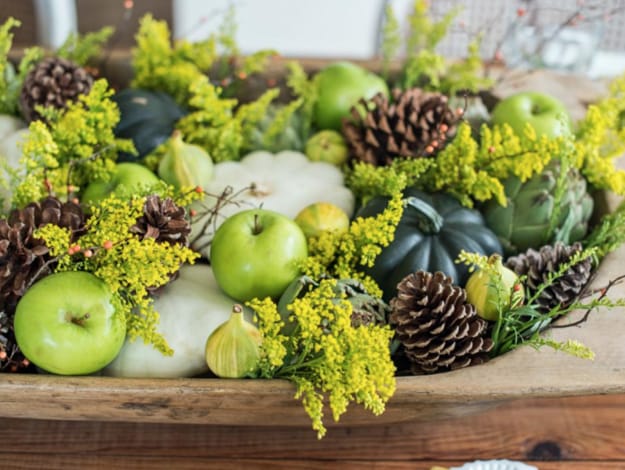 Enhancing autumns' holiday tables
To make the holiday tables fun and beautiful this autumn, you can add neutral-colored rocks, sand, or dry foods to a glass container. Colored corn husks are incredible fall decorations for your Thanksgiving table as well. Creating a relaxed and festive atmosphere at your dinner party by using hay bales instead of chairs for sitting and food instead of plastic decorations is a beautiful idea.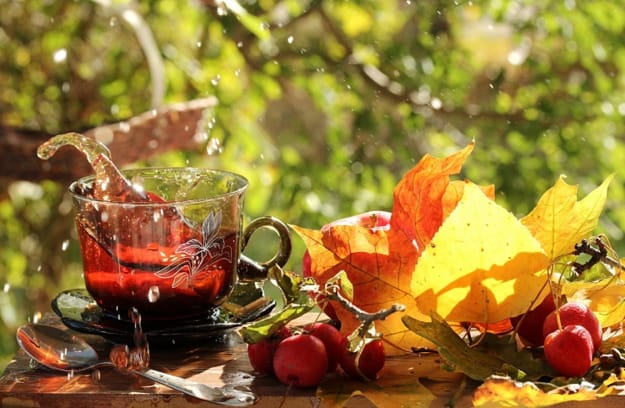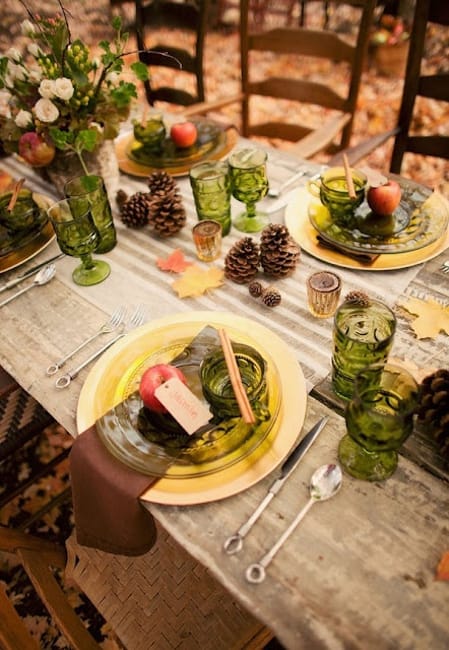 Food as decoration is the perfect way to save money and add character to autumn holiday tables. Incorporating whole walnuts, fresh apples, pears, other fruits, vegetables, or fall leaves and branches as table decor offers many inexpensive and original table-setting ideas.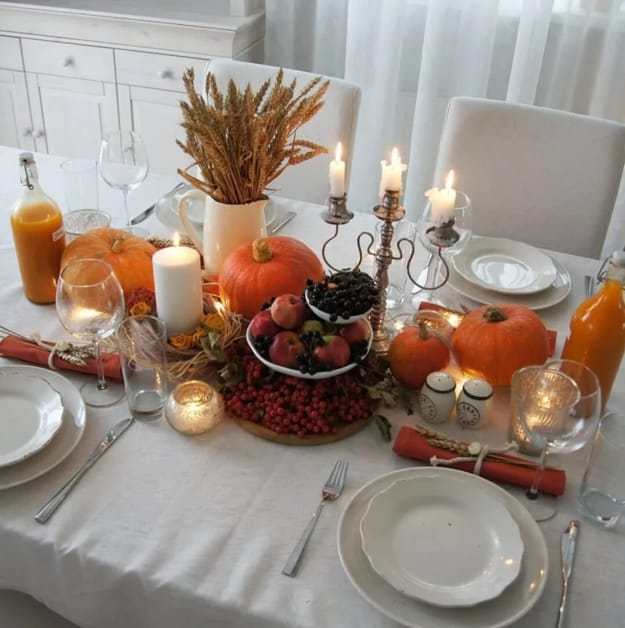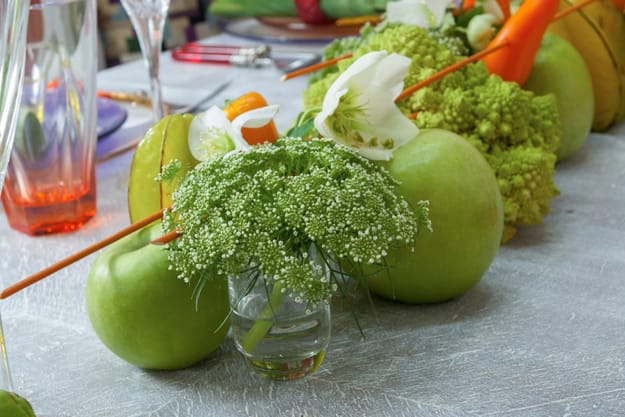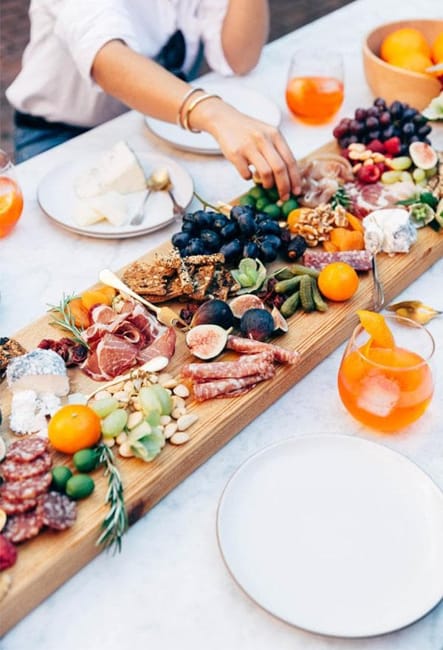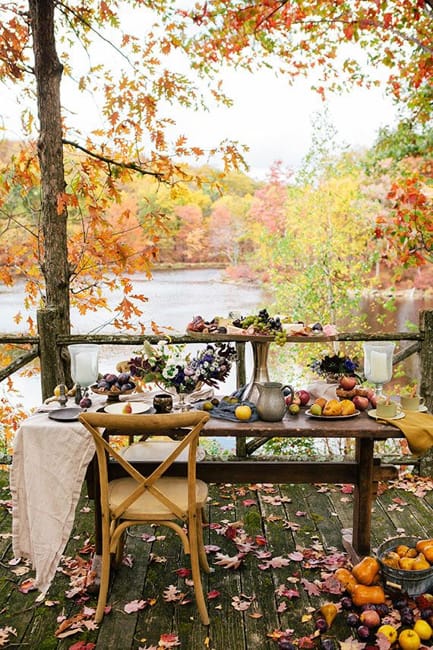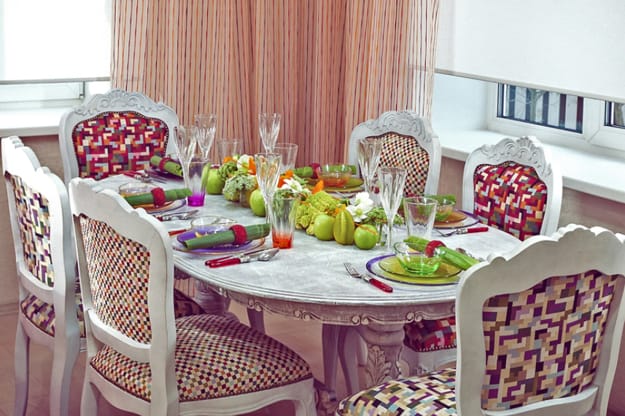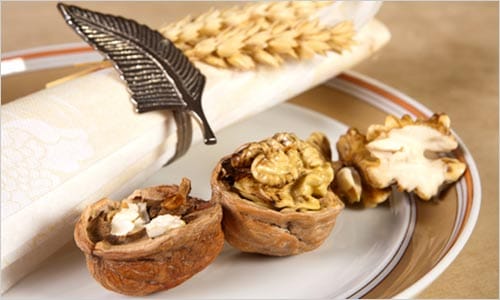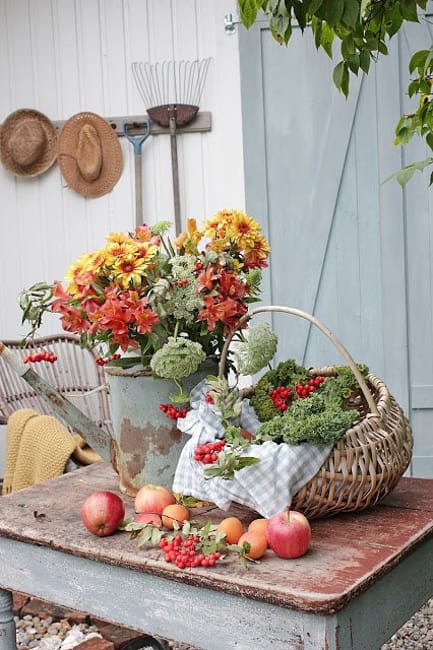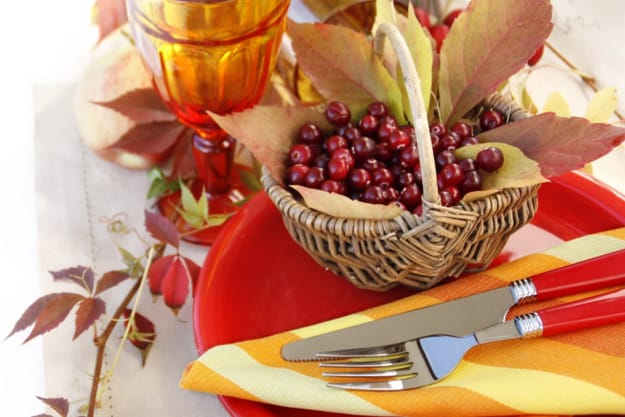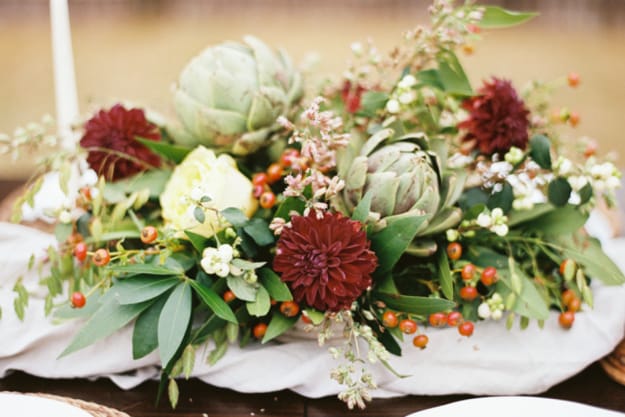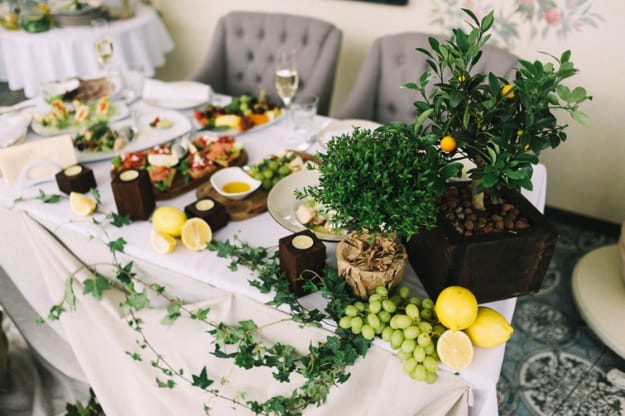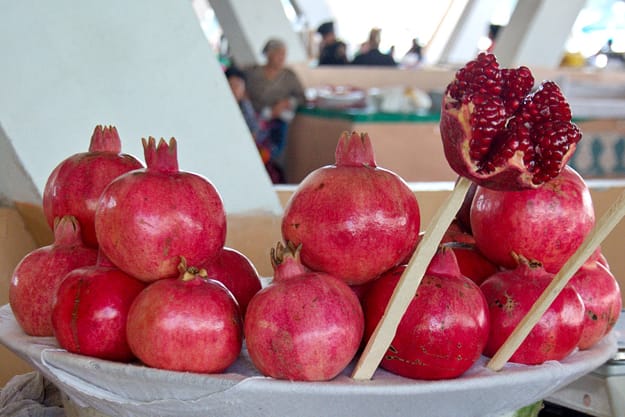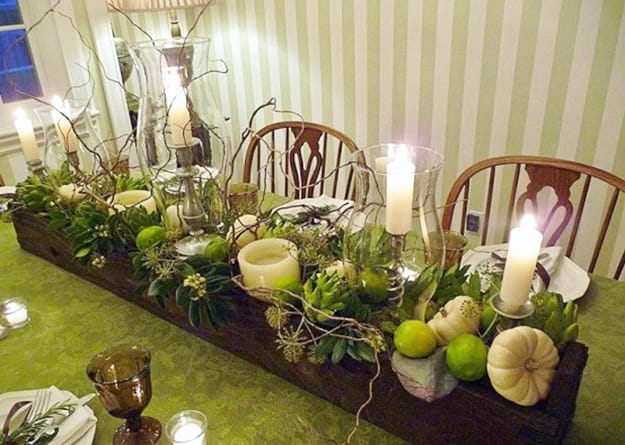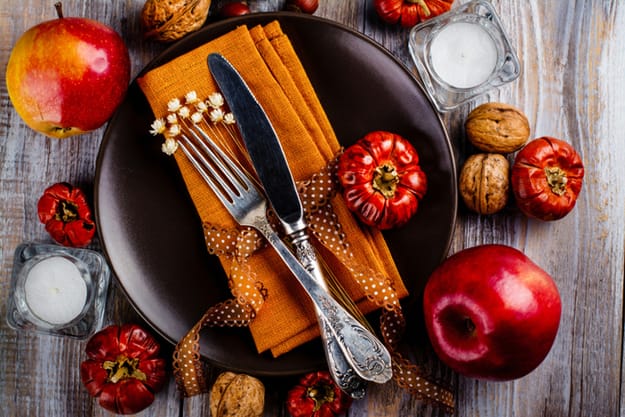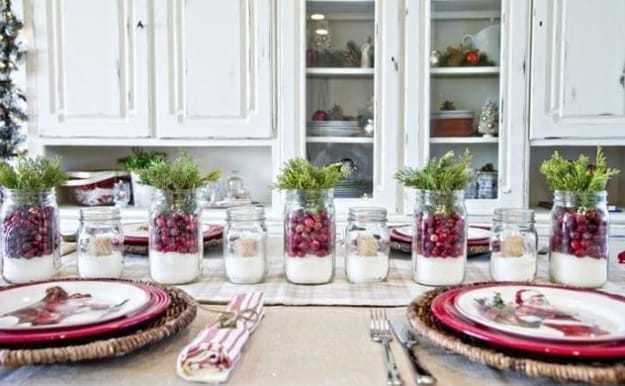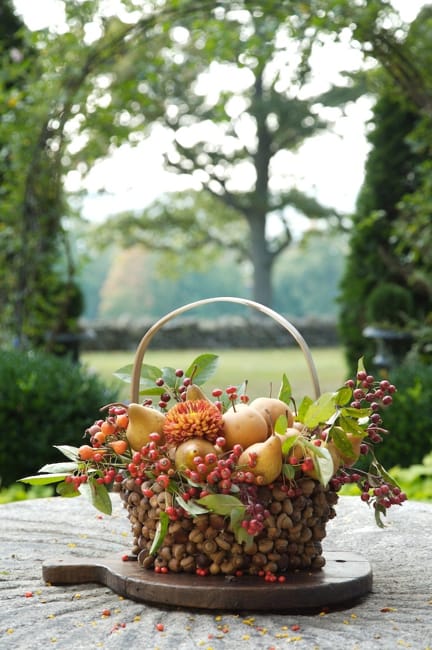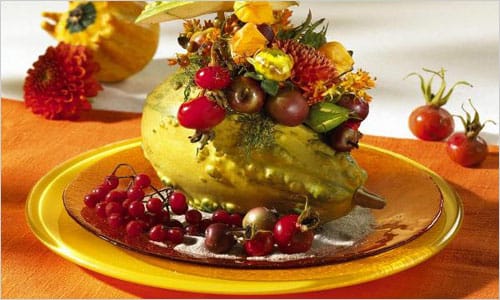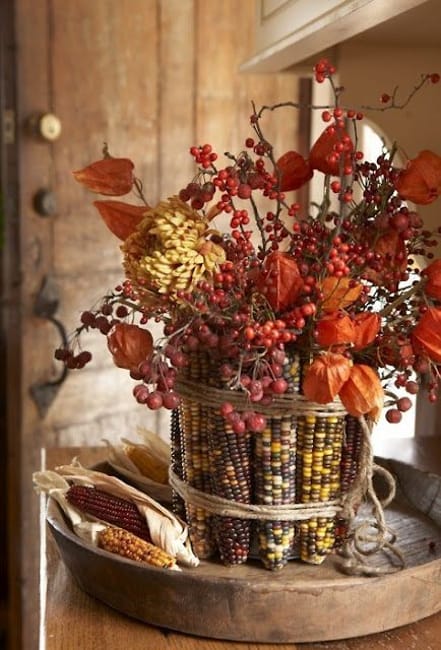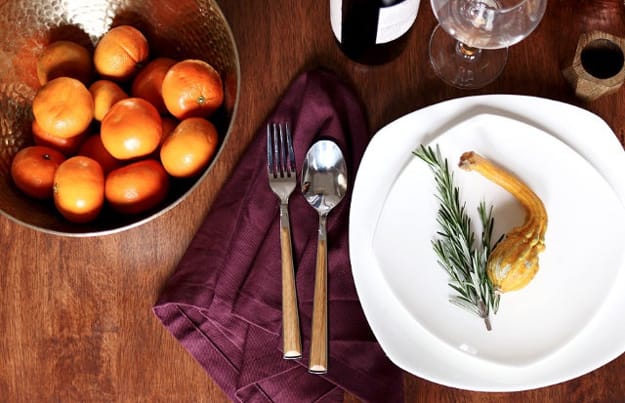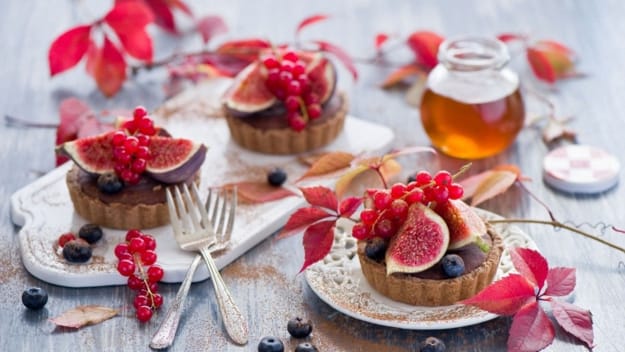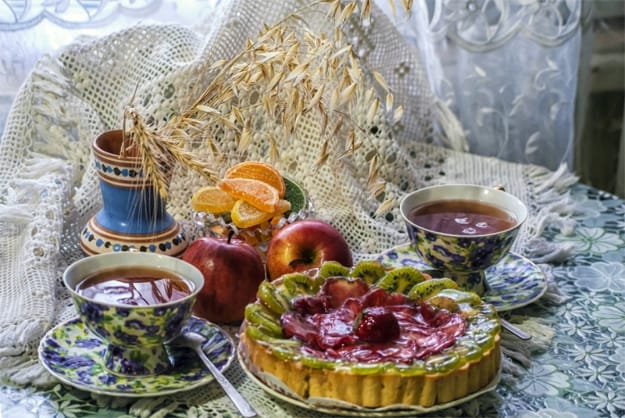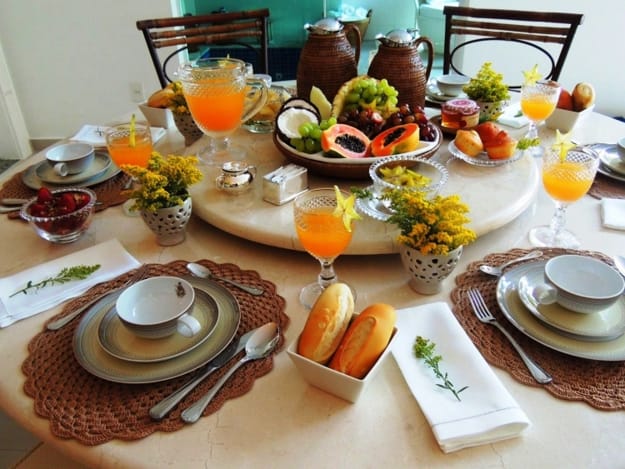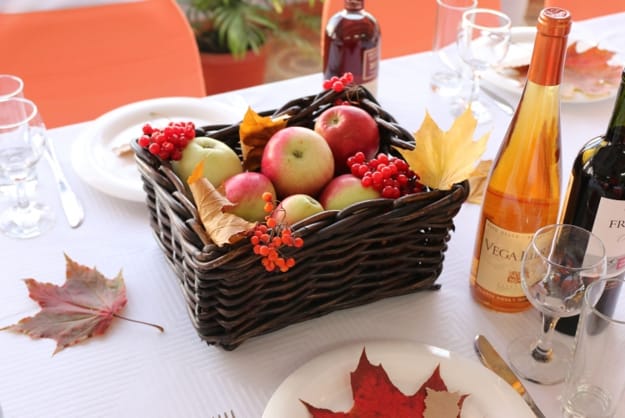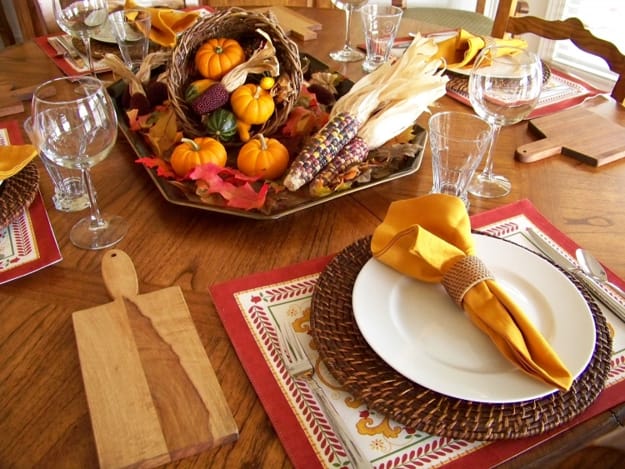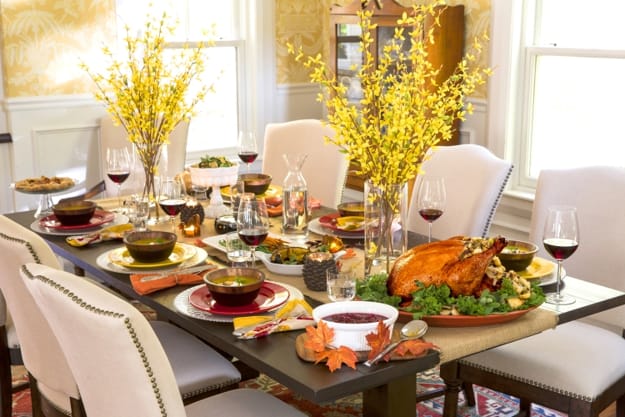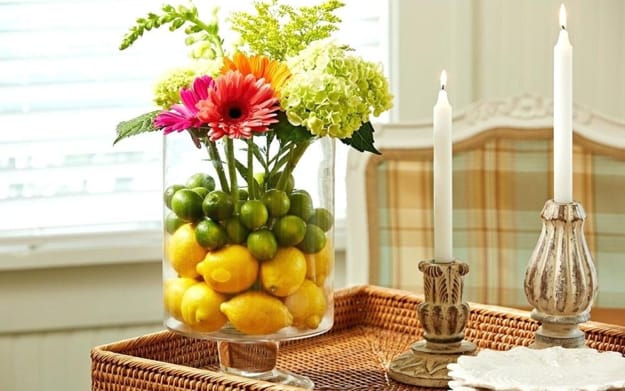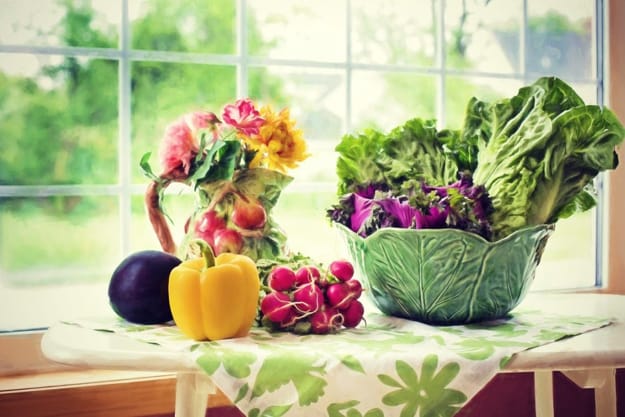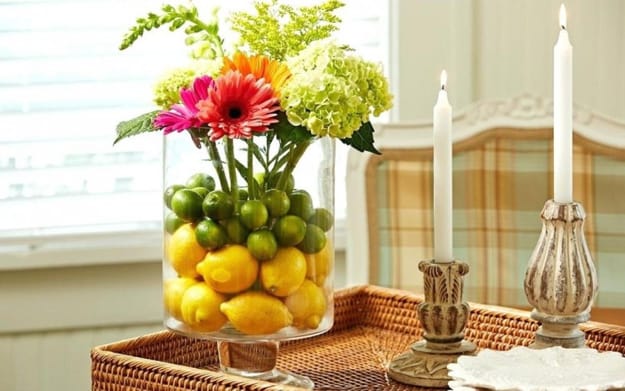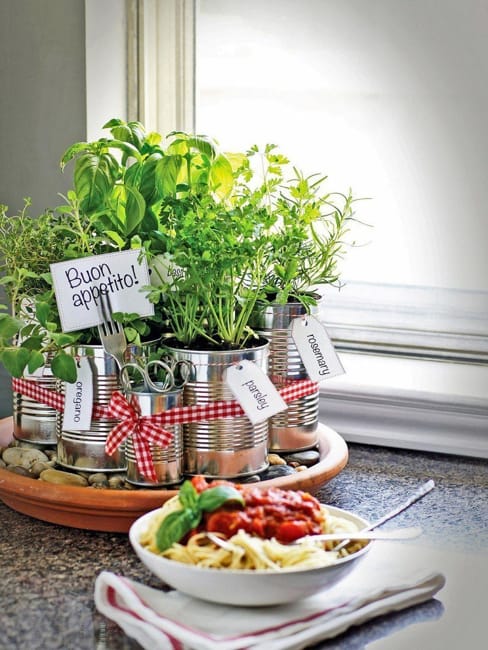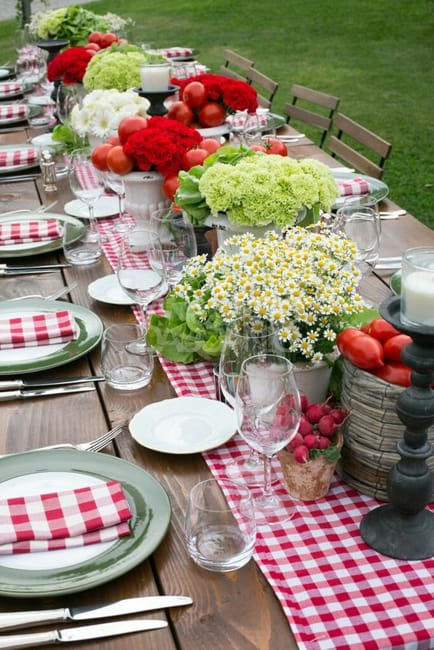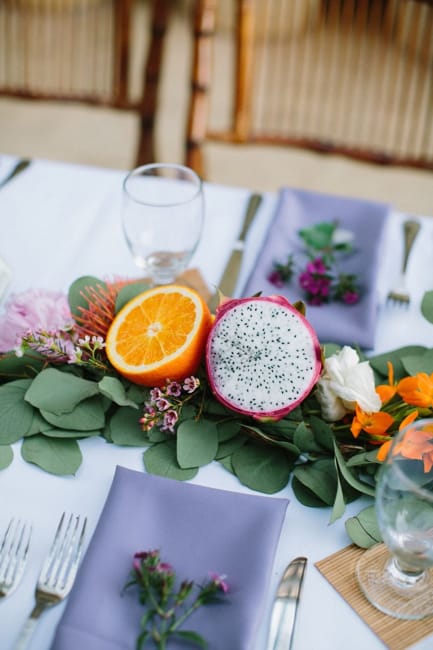 Pink is one of the most ubiquitous and versatile Christmas colors that are perfect for elegant table decoration. The tender, pale...
and enjoy free articles sent to your inbox