Wooden Wall Panelling and Wood Furniture, Eco Interior Design and Decor

Furniture Accessories

Green Design Ideas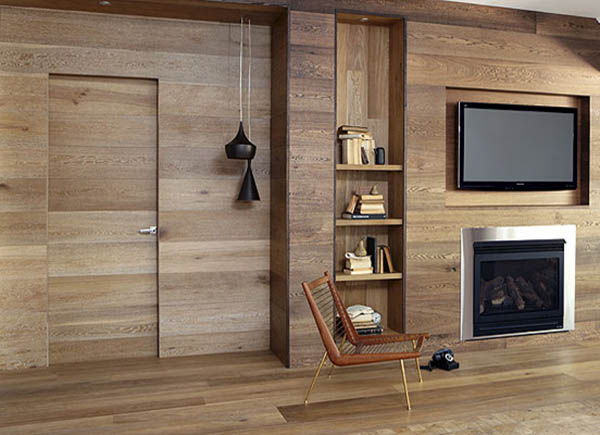 wall panel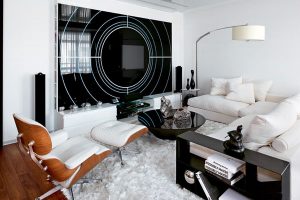 Wood furniture and wooden wall panelling are modern interior design trends that create eco friendly room decor and impressive wall design. Natural wood is a unique versatile natural material, which adds beautiful color and texture, making stylish interior design feel comfortable and inviting.
Solid wood  furniture and flooring, wooden wall panelling and doors, room decor accessories and unique wall artworks, made of wood, add healthy natural material and comfortable dark and light brown colors to interior decorating ideas, making eco homes feel warm and cozy, whether for new interior decorating or home staging.
Solid wood furniture , combined with wooden walls in stylish grayish and pinkish light brown colors, make modern room decor attractive, spacious and welcoming. Carved wood wall paneling and crafty furniture decorations in dark brown colors look especially elegant and rich. Warm wood flooring and book shelves, stairs and doors are just a few traditional ways to bring the beauty of natural wood into your interior design and decorating.
Carved wood mirror frames, exotic home decorations and souvenirs, wall art and kitchen utensils are pleasant decor items for modern interior decorating in eco style. Decorative wall panels and ceiling beams, that look dramatic, are excellent choices for transforming home interiors, creating drama and changing interior decorating color palette.
Solid wood furniture for eco style
Wooden home bar furniture design
Charming modern kitchens, wood kitchen cabinets
Solid wood furniture and room decor accessories look harmonious with decorative wall panels and ceiling beams, creating luxurious interior design and decor for all who appreciate natural beauty and warmth of wood.
Solid wood furniture and room decor accessories work well with all decorative wall panels, made of oak, beech, birch, maple or oak, blending old interior decorating traditions with modern natural materials and eco friendly products into practical and stylish home design and decor.
Solid wood furniture and decorative wall panels, wooden floor and home accents, made of wood, offer healthier choices for eco homes, that enjoy relaxing eco style and support green living ideas.
Harper and Sandilands, www.harper-sandilands.com.au/ from Australia is the team of experts in interior design with wood wall panels. Made of oak, decorative wall panels dramatically transform home interiors, offering practical and eco friendly products for modern interior design.
Solid wood furniture, wooden wall shelves, room decor accessories and wall art, made of wood, create amazing modern interior design and decor ideas for eco homes with wood wall panelling and stylish wood finishes.  Grayish and pinkish light brown color shades, black and reddish brown colors blend outdoors with contemporary wooden walls, creating organic interior design and decorating ideas for comfortable and modern eco homes.
6 tips for selecting good quality modern wood furniture
Cork furniture design, eco friendly products
More from interior design decor

Modern living room designs that are cozy and warm offer comfortable spaces to spend evenings in late fall, winter, and early...
and enjoy free articles sent to your inbox