Classy Bar Furniture Design, Luxury Wooden Home Bar Designs

Fun Rooms

Furniture Accessories

bar furniture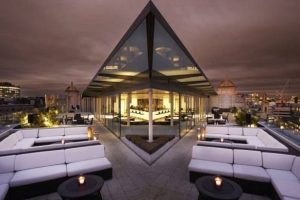 Sitting at your own home bar relieves stress. A game room with attractive bar furniture items offers a nice place to spend time with friends. Elegant and classy home bar designs, made of beautiful wood, add style and luxury to your home, creating warm and welcoming environment and offering elegant and comfortable decor. (Modern home bars furniture design, stylish bar stools)
The basement, game room or wine tasting cell interior, where your home bar furniture and accessories are arranged, do not need to be especially beautiful. Even a small window can provide a nice panoramic view from high home bar stools or chairs. If there is no windows in your basement or wine tasting room, the TV can be used for entertaining your friends and family. (Designer home bar sets, modern bar furniture for stylish basements)
Home bar designs are associated with fun activities. There is a lot of laughter in the home bar. The home bar provide a cozy place to entertain everyone. (Unique holiday in redesigned old planes) During holidays and family celebrations modern home bars with comfortable furniture and attractive accessories become the focal points, where people gather, chat and have fun.
Italian home bar designs, classic wine cabinets, luxurious  and classy wooden bar furniture design
Classic Italian home bar designs
Bizzozzero Franco, Italian home bar furniture designer, presented new, luxurious and elegant, comfortable and modern home bars furniture sets, made of natural wood. (Solid wood furniture design, eco style trend) Beautiful home bar designs offer stylish tables and chairs that present an attractive blend of old traditions and new technologies.
The furniture designer is the president of the association of Italian wood furniture manufacturers and promote technological innovations in wooden bar furniture design industry.
Italian home bar designs, solid wood bar stools and chairs, veneer bar tables
Modern bar furniture from B.Franco, luxurious Italian home bar designs
Classic Italian home bar furniture sets are made using advanced technology. The front of wooden bar tables is decorated with modern veneer. Carved wooden details on each side present modern home bar furniture design ideas in classic style. (Carved wood wall paneling for room decorating)
Modern accessories for wooden home bar designs
The beauty of wooden bar furniture and matching home bar accessories multiply the taste of the drink you offer to your guest. Fully stocked home bar designs look impressive and luxurious, although the costs may prevent you from buying large bar furniture pieces and many accessories.
Interior design with lights that change room colors like chameleons
Changing color, modern furniture design, glow in the dark trend
Classic bar furniture design from Maggi Massimo
Wooden home bar accessories
Wooden wine cabinets, wine bar design
Even for experienced bartenders, it is a good idea to save money and start your home bar design with few furniture items and basic bar accessories, expanding it slowly. Two things to be sure about is where to arrange home bar and what type of drinks you will serve the most to your guests, and what your favorite drinks are. (Portable and sectional patio bar furniture, light outdoor home bar designs)
Comfortable and modern home bar furniture design, made of natural wood, for luxury homes
Classic or contemporary, simple or luxurious home bar designs should include a functional wine bar cabinet for wine bottle storage or few small wine racks, if you and your friends enjoy drinking wine. Home bar accessories for bear lovers, like beer barrel stands or home bar cabinets with the barrel holder, are great accessories for traditional home bar designs for those who prefer beer.
Luxurious wooden home bar designs
European furniture design, luxurious wine bar, made of wood and glass
Exotic woods, stylish veneer and tempered glass, combined with luxurious silk and carved wood details are modern trends for classic home bar designs, made of natural wood for luxurious homes. (Home furniture designs for comfortable life, as we understand it)
Carved wood details and silk upholstery fabric, luxurious wooden home bar designs in classic style
More from modern furniture

Weave furniture design blends traditional techniques and modern trends in decorating with handmade items. Using natural ropes and twines, you can...
and enjoy free articles sent to your inbox