Modern Interior Design Playing with Contrasting Blue and Orange Colors
---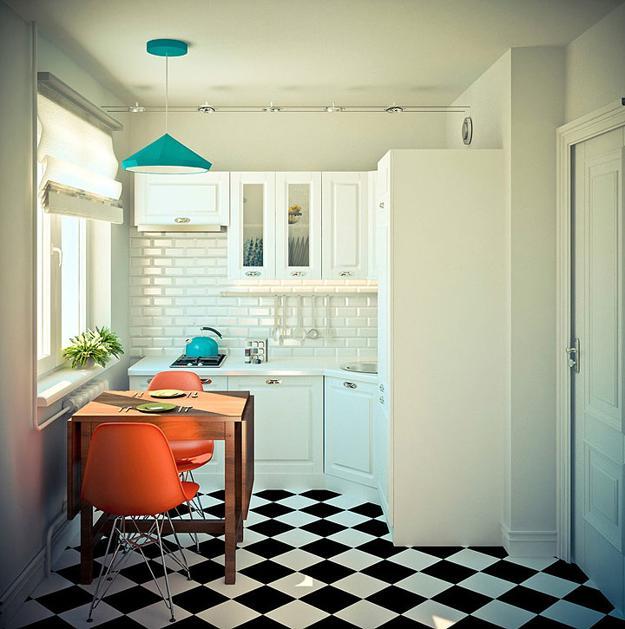 Modern interior design ideas, enhanced with complementary blue and orange colors, look elegant, balanced, bright and pleasant. This stylish small apartment is inspired by Scandinavian homes, perfect for simple comfortable lifestyle. Blue and orange colors feel playful and fresh, when used together in interior design color schemes. Light turquoise blue color, complimented by green and rich orange colors look especially pleasing to the eye, cheerful and relaxing.
Blue and orange colors add energy and charm to this small apartment ideas, brighten up with white paint colors and soften with warm wood floors. Simple and spacious interior design, spruced up with pleasant blue and orange colors is perceived by human eyes as harmonious and energizing.
Decorating small apartments with blue and orange colors create beautiful, bright and pleasant living spaces. Orange and blue color shades are complimenting each other and their intensity, and make rooms feel dynamic, cheerful and colorful. Small furniture and decor accessories in orange colors, like planters and storage totes, sofa cushions and dining chairs in orange really pop in a white rooms with blue details.
Apartment ideas in black and white with color accents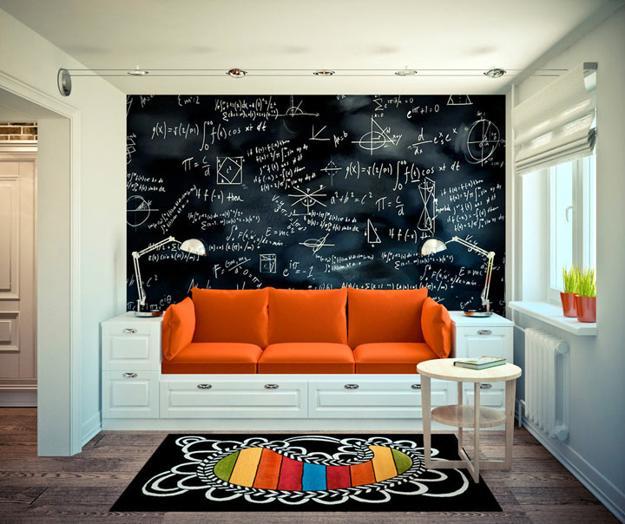 White decorating ideas seem bluish and fresh, and decorating details in blue color appear more pleasant when orange accents are blended into interior design. A bed headboard in blue color looks brighter with orange details enhancing white apartment ideas.
A combination of two complimentary colors, like orange and blue color shades, are perceived as soothing and balanced. Orange and blue color shades are a wonderful combination for accentuating white and decorating small apartments in elegant style.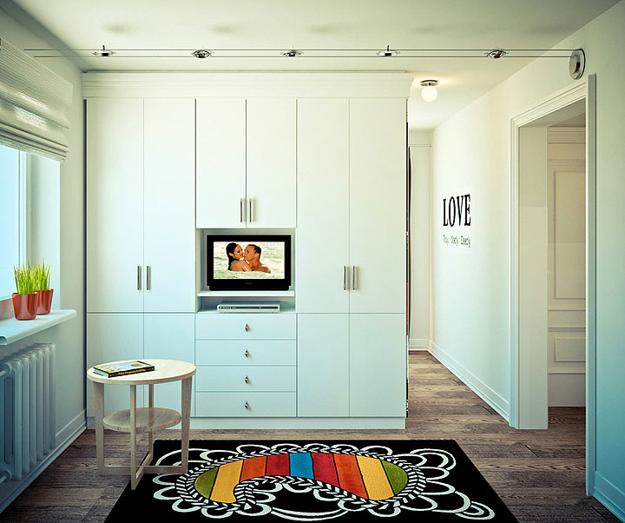 Light turquoise blue and punchy orange colors are such a great couple. Together they add positive energy and soothing feel to interior design. The orange accents really seem to jump right off of the photos, and decorative accessories in light turquoise blue color look bright and fabulous.
Space saving apartment ideas and storage furniture effectively utilizing space and small rooms
Small apartment ideas and purple accents creating spacious and modern interior design
3 small apartment ideas creating multifunctional and modern home interiors
Light blue color shades are pleasant and calming. Paired with bright accents in orange colors and white decorating ideas, the blue bed headboard, floor rug with a blue stripe, lamp shade, tea kettle and books in light turquoise blue color create serenity and inviting warm feel.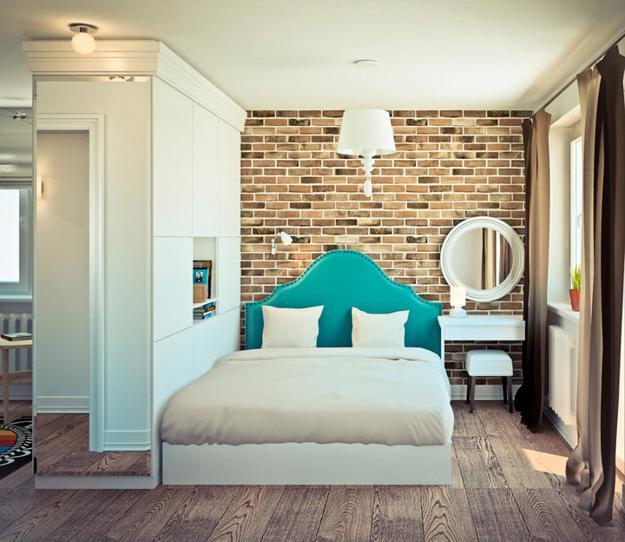 The decor accessories in light blue color, combined with creative touches of bright orange add this fantastic color combination to black and white decorating and make modern interior design appear colorful, interesting and balanced.