Small Apartment Ideas and Purple Accents Creating Spacious and Modern Interior Design
---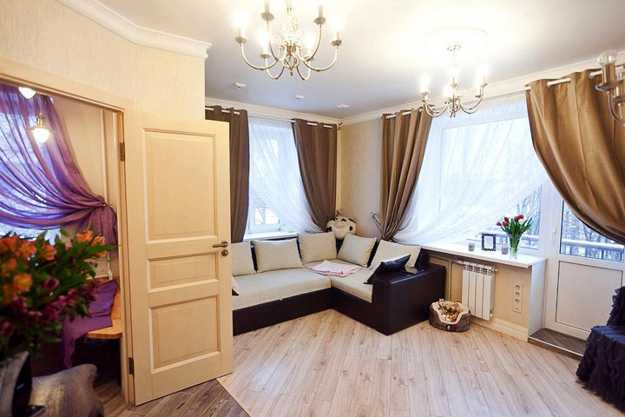 Decorating small apartments with light color combinations
Small apartment ideas need to be functional, maximizing valuable small spaces and creating comfortable atmosphere in small rooms. Accessorizing your small apartment in unique and elegant style or trendy color accents add fun to small spaces, creating attractive and modern interior design.
Even very small rooms can be transformed into airy and bright living spaces, using light color combinations, rich color accents and comfortable home accessories for decorating small apartments. You can make your small rooms look more spacious, fresh and stylish with a little creativity and patience. Small spaces can be turned into a cozy and alluring home.
Decorating small apartments with items that combine spaciousness, light color and comfort, designers create beautiful and unique small rooms that look desirable and welcoming. The size is never the problem, because proper planning, organizing and decorating of small apartments utilize valuable spaces in efficient and attractive way and create very pleasant and cozy homes.
Decorating small apartments for spaciousness and look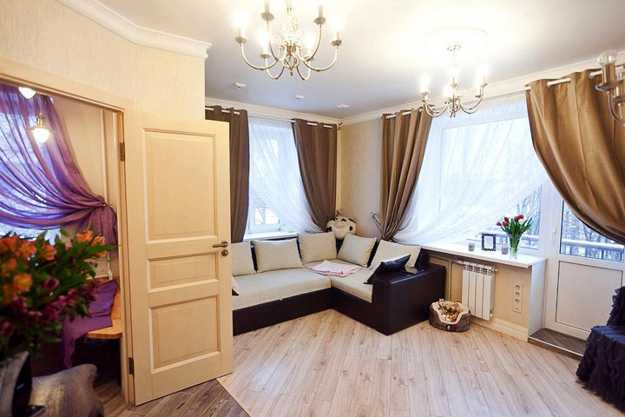 Space saving furniture for storage and multifunctional interior design bring comfort and a contemporary flare into small spaces and make small rooms look trendy and beautiful. Utilizing the available space in the most creative way, adding light color combinations and using existing decor items in bright color that accentuate modern interior design save money and create bold living spaces while decorating small apartments in bright and elegant style.
Wall mirrors are wonderful for decorating small apartments. Wall mirrors open up small spaces, creating breezy and bright rooms. A large wall mirror in the living room, bedroom or kitchen reflects light and gives a bright look to modern interior design. Mirrors on the closet doors are decorative and functional, stretching small spaces and bringing more light into interior design.
Small interior design with built-in furniture and large mirrors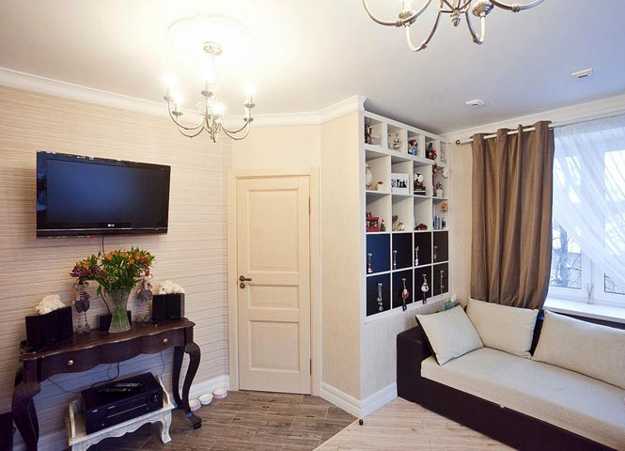 Symmetry and light home decorating fabrics are clever choices for decorating small apartments. Home accessories that can act as room dividers and built in furniture create functional zones and add a unique style to small rooms. Creating an attractive focal point is a great idea for decorating small apartments. A beautiful furniture piece or a large wall mirror, a colorful home decoration or an accent wall add interest and uniqueness to decorating small spaces for comfort and look.
Decorating small spaces blending colorful home accessories and white apartment ideas
Smart ideas for decorating small apartments featuring antique wood architectural elements
Small apartment ideas blending functionality, French elegance and bold room colors
Here is an example of decorating small apartments with light color combinations, built-in furniture, light home decorating fabrics, natural light and space saving layouts that turn small rooms into pleasant, cozy and charming retreats.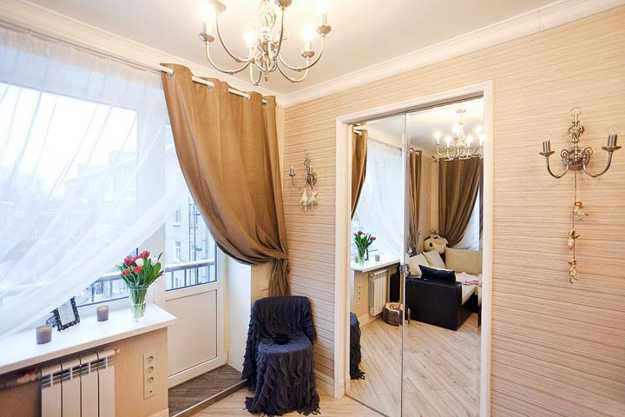 Small bathroom and kitchen interiors are functional, bright and stylish. Natural light and light color combinations visually make small spaces appear larger. Built-in furniture pieces in small rooms create more spaciousness while efficiently utilizing walls and corners, and applying functional and comfortable small apartment ideas to modern interior design.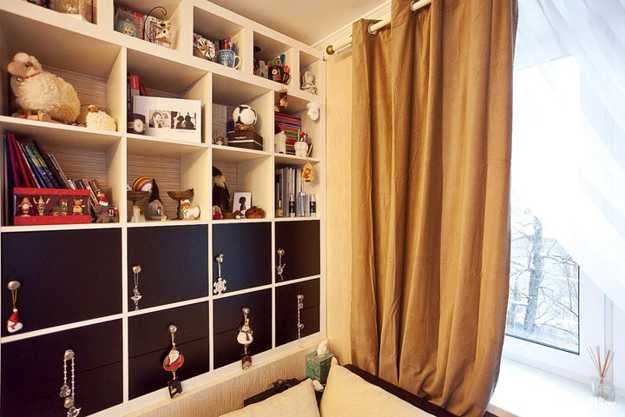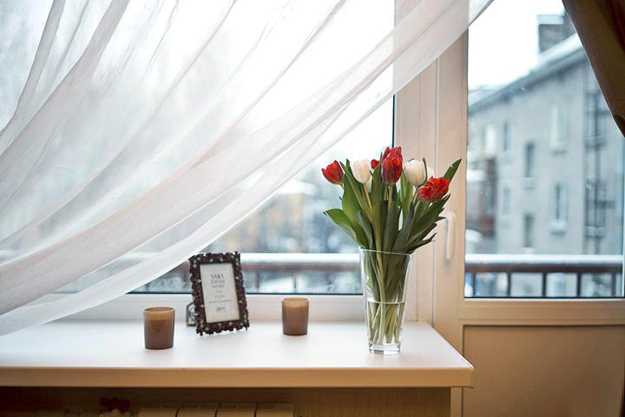 Small kitchen design with white cabinets and purple accents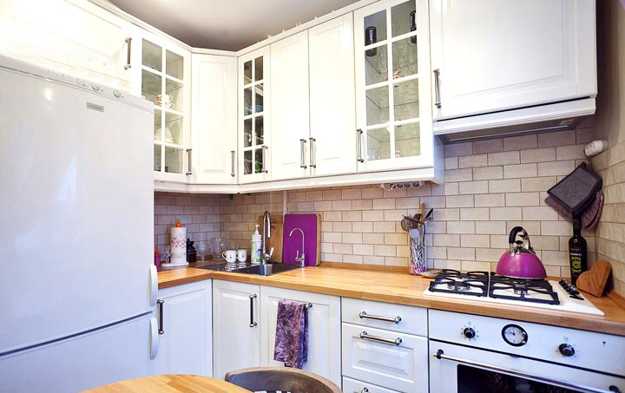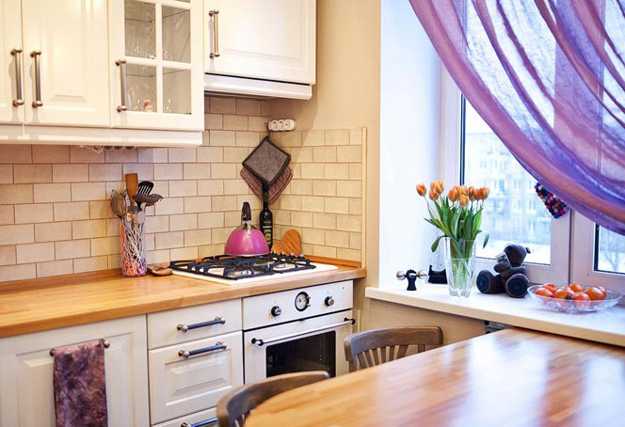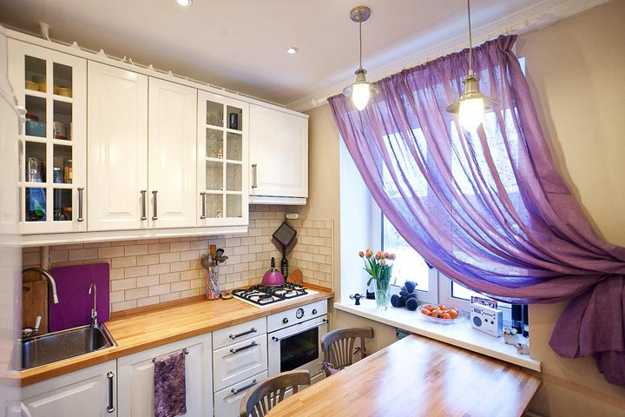 Small bathroom design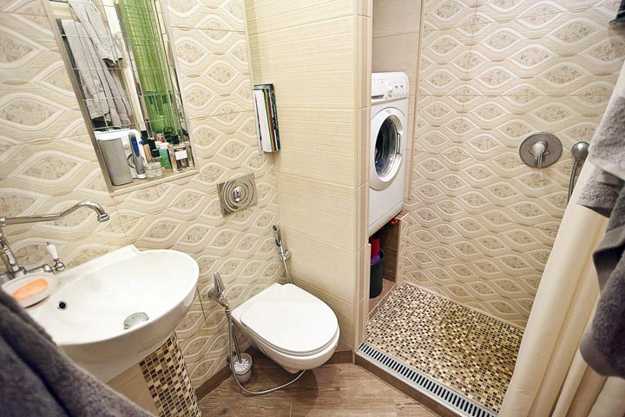 by Ena Russ
last updated: 25.10.2016