Decorating Small Spaces Blending Colorful Home Accessories and White Apartment Ideas

Black White Decor

Decorating Ideas

Room Colors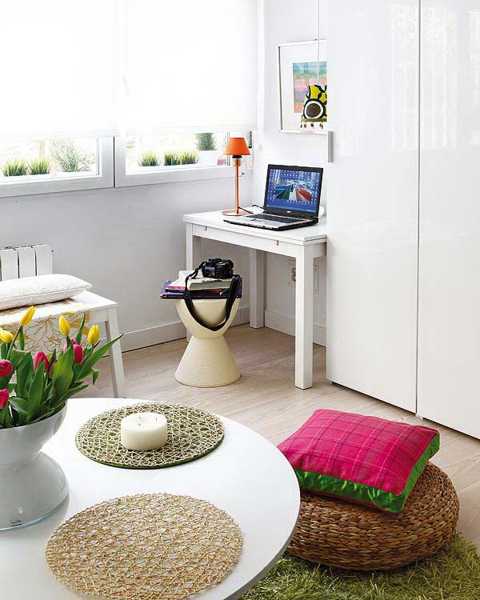 paint colors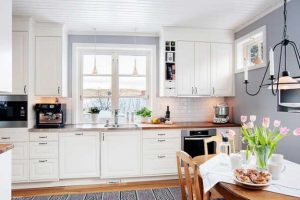 Decorating small spaces, whether it is a small apartment or small rooms in a tiny home, are about marrying the functionality and light. Small spaces in little apartments and homes are transforming into beautiful and cozy retreats with white decorating ideas and colorful accents.
Here are wonderful ideas for decorating small spaces in a 37 square meter (400 sq ft) apartment that showcase how colorful interior design and white decorating ideas can brighten up a small interior design and make it feel inviting and stylish.  is 37 square meters. White furniture in a living room and in a bedroom, white kitchen cabinets and white walls, spiced up with colorful interior decor accessories in green and pink, create harmonious and attractive small spaces.
Small living room design is organized so that the owners and their guests will be comfortable. Colorful cushions in yellow, green and pink color tones make small living room decoration cheerful and appealing. Small bedroom ideas include white wall paint and a white bed, jazzed up with bright bedding.
Space saving decorating, functional furniture for small spaces
Space saving apartment ideas, room dividers and interior design ideas for small rooms
Decorating small spaces with color accents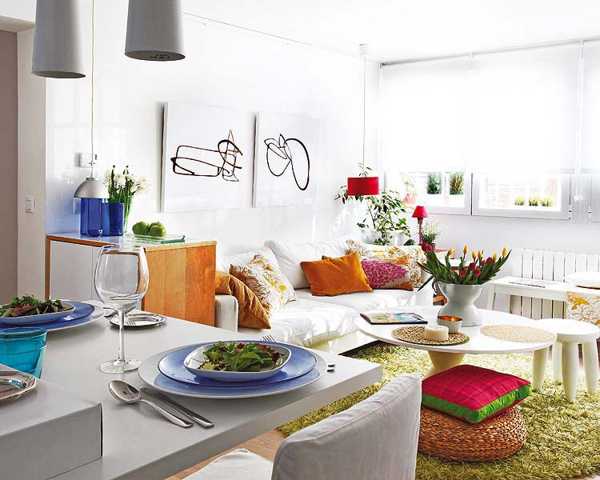 White decorating ideas, especially white paint colors, visually expand small rooms, raise the ceiling and push the walls, bringing natural light and making decorating small spaces easy and simple. White decorating ideas are a perfect way to maximize the valuable small spaces in little apartments and tiny homes.
Small apartment living can be exciting and fun. Small home rooms do not require too much energy to keep them warm or cool them in summer. Saving money, small spaces can be beautiful and stylish, offering cozy homes.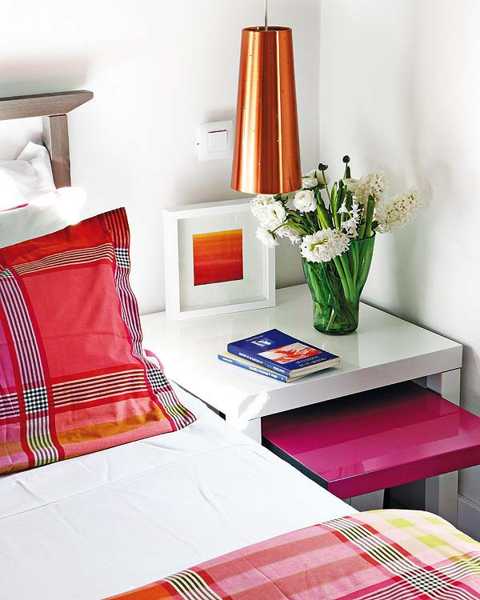 If you do not enjoy living in an apartment because of restriction for apartment decorating, look at these photographs that showcase how decorating small spaces with white paint color, white furniture and bright decorative accessories can be beautiful and personal.
11 space saving fold down beds for small spaces
Transformer design ideas, modern furniture for small spaces
Bring the color with decorative home accessories and make neutral white decorating ideas to bloom, making your lifeless apartment design feel like home.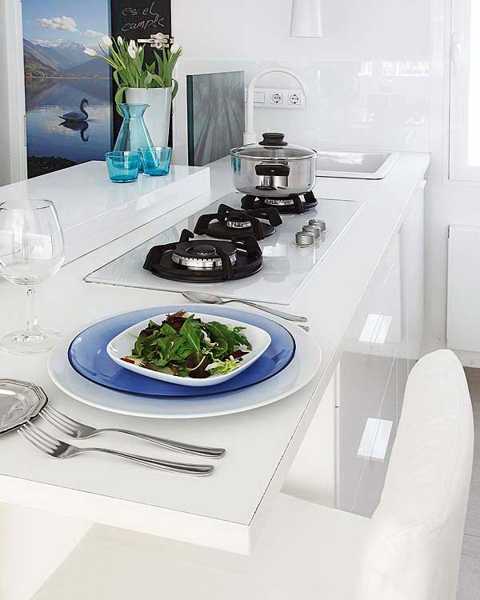 Usually landlords let you paint walls, because it is not interfering with the structural apartment design. Wall painting is the easiest, cheapest, and fastest way to change interior decor, but white paint colors are the best options for decorating small apartments and rooms in tiny homes, especially with small windows. Floor rugs, window curtains and cushions are excellent decorative accessories that bring color and give character to small spaces.

It is possible to find enough space for a small bedroom even in a tiny apartment or home. Here are smart...
and enjoy free articles sent to your inbox