Real Soft Desk by Dawoon Song, Unique Furniture Design for Hard Workers

Decorating Ideas

Furniture Accessories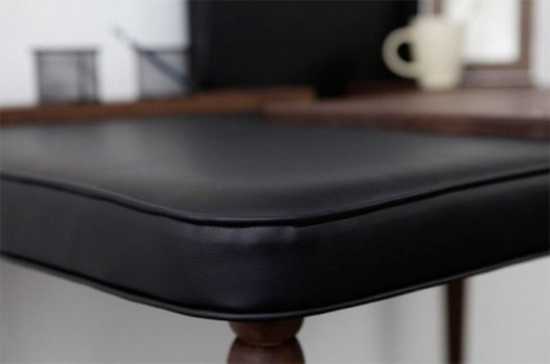 Writing desk with soft upholstered table top in black color
VALENTINES DAY IDEAS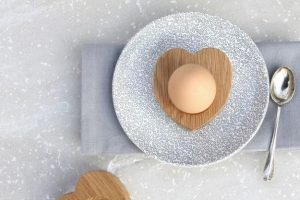 Real Soft desk is a creative furniture design idea that change the hard surface to soft leather cover and turning an ordinary computer desk into a comfortable and friendly furniture pieces, ideal for hard workers spending hours at the desk.
The Real Soft Desk design is developed by Dawoon Song. This computer desk features wooden parts and an upholstered table top. The upholstery adds soft and pleasant finish that welcomes to switch from working to leaning, sitting on it or putting feet up.
This unique furniture design is perfect for those who want to rest or enjoy a power nap during the hard work. Real Soft Desk by Dawoon Song helps you to relax from time to time. This table is made of wood and feature a strong base for the upholstered table top.
Computer desk with soft table top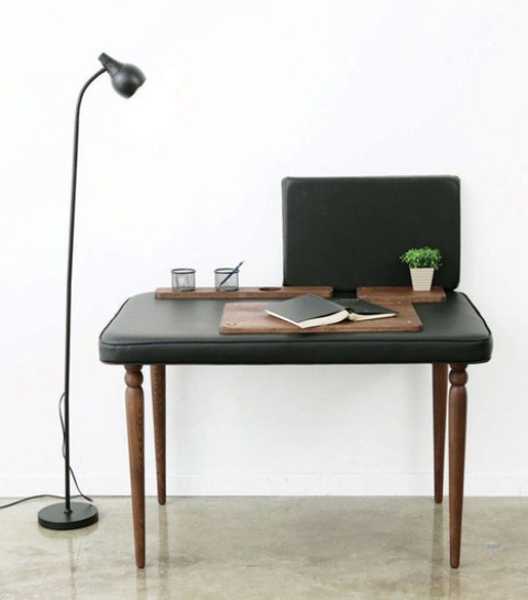 The computer desk looks very attractive with a leather upholstery fabric and can add a beautiful decorative accent to home library or office design. Natural wood texture and black leather upholstery fabric is a great combination to make a statement.
Computer desks, contemporary furniture design ideas
Bespoke desk and office storage unit for private home office interior
Innovative computer desk designs and space saving ideas for office interiors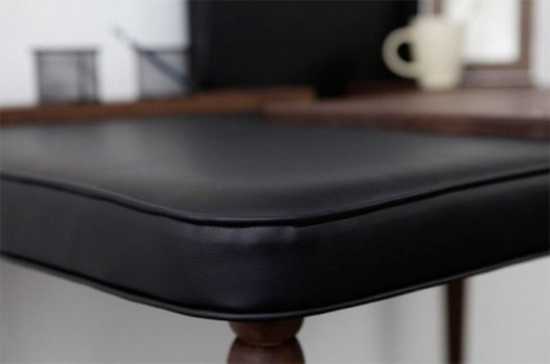 More from decoration patterns

Throw pillows in various colors, designs, and patterns are one of the easiest ways to refresh your room design and inject...