Space Saving Apartment Ideas, Room Dividers and Interior Design Ideas for Small Rooms

Home Staging

Interior Design Ideas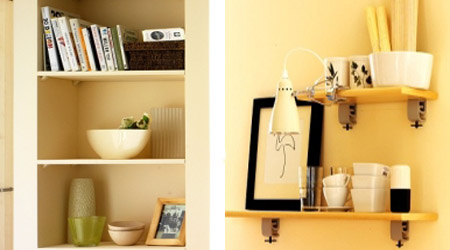 Space saving apartment ideas, room dividers with shelves for storage
room dividers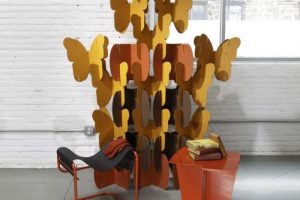 Small studio apartment ideas can be functional, comfortable, pleasant and inexpensive. Few tips from experts will help to design a modern apartment that is organized and spacious, transforming small apartment into pleasant and functional small rooms.
Creative space saving apartment ideas can turn it into a beautiful home everyone dreams of. Well designed and organized small rooms, light colors and plenty of storage space look inviting and comfortable, stylish and elegant.
The problem of small rooms decorating and home staging can be solved by finding an attractive way of using available spaces efficiently. Simple space saving apartment ideas and organizing tips from experts are helpful, easy to follow and inspiring.
Studio apartment ideas and tips for interior design
Space saving apartment ideas, room dividers for creating functional zones
Well organized small rooms can accommodate all necessary things, furniture and room decor accessories, books and even indoor plants that create healthier atmosphere and clean the air.
Here is a nice example of a small studio design and great apartment ideas for interior decorating that create simple and functional living spaces.
Space saving interior design ideas for small kitchens
The studio interior is divided on four functional zones: the kitchen, living room, bedroom and entryway, creating multifunctional living space and offering comfortable and modern apartment ideas for interior decorating.
Parisian penthouse apartment ideas, modern penthouses interior design
Home staging tips, space saving small bathrooms design ideas
The main element is a simple layout for functional apartment design. There is a room divider, a small dry wall partition structure in the middle of the room, that help create functional zones. A tall bookcase and a shelving unit can work as room dividers as well.
Space saving ideas for apartment dining area, folding table and chairs
Square or rectangular-shaped room dividers are excellent small apartment ideas that divide a living soace into beautiful functional zones. Each side of a room divider can be decorated in a unique way to become a part of a specific zone.
Modern pianos for small rooms, space saving ideas
Kids bedroom space saving ideas
A room divider with shelves and clothes racks, a folding table and wall decorations make kitchen, living room, bedroom and entryway zones more defined and functional.
Small bedroom decorating, apartment ideas for creating functional zones
A creative room divider is practical and convenient way to design well organized and comfortable small rooms with clearly indicated boundaries.
Aquariums as stylish room dividers
Space saving apartment ideas, room dividers with shelves for storage

It is possible to find enough space for a small bedroom even in a tiny apartment or home. Here are smart...
and enjoy free articles sent to your inbox