20 Modern Kitchen Design Ideas Adding Stylish Color to Home Decorating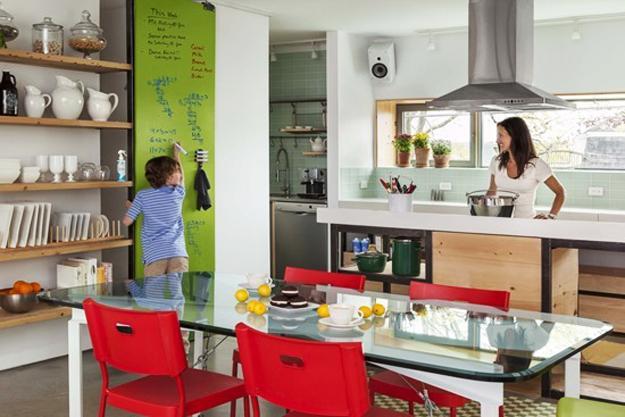 Writable wall paint in green color and red dining chairs, modern kitchen design in bright colors
DECORATING SMALL APARTMENTS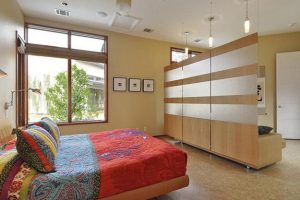 Color is a modern kitchen design idea that brings energy into your home and helps create unique, bright and very personal decor. There are a few ways you can add bright color hues to your your, including creating colorful kitchen design with bright cabinets, wallpaper patterns, wall paint, wall shelves,
Kitchen cabinets add large surfaces to kitchen design, so selecting kitchen cabinets in bright color injects a huge splash of your favorite shade or tone. Colorful kitchen cabinets look bold and exciting, bringing a creative contemporary vibe into modern kitchen design or emphasize your country home decorating style with a personal touch.
Painting cabinets doors or interiors and shelves front sides behind glass doors adds beautiful colorful details to your kitchen design. Even all-white kitchens can be transformed into colorful with dramatic color contrasts and creative painting ideas. Colorful kitchenware and collectibles, kitchen towels or cabinets doors knobs in bright color are excellent for creating modern kitchen design with your favorite color.
Purple kitchen cabinets, modern kitchen colors
Colorful modern kitchen design ideas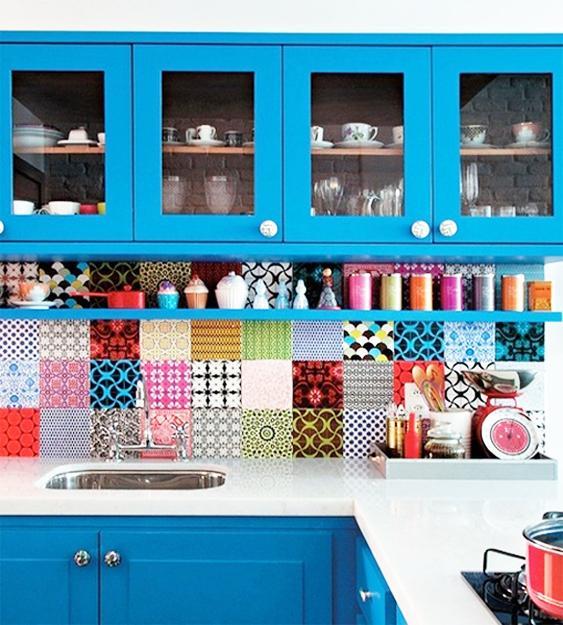 Lushome presents an inspiring, bright and beautiful collection of modern kitchen decorating ideas that show how to create colorful contrasts and uniquely personalize modern kitchen designs.
Kitchen islands, dining furniture or kitchen backsplash designs allow to create a colorful and impressive focal points in modern kitchens that make a statement and add vivid colors to interior design. Colorful wall tiles and prints with glass panels, hand-painted tile designs and unusual materials, like beach rocks or metal panels create dramatic effects.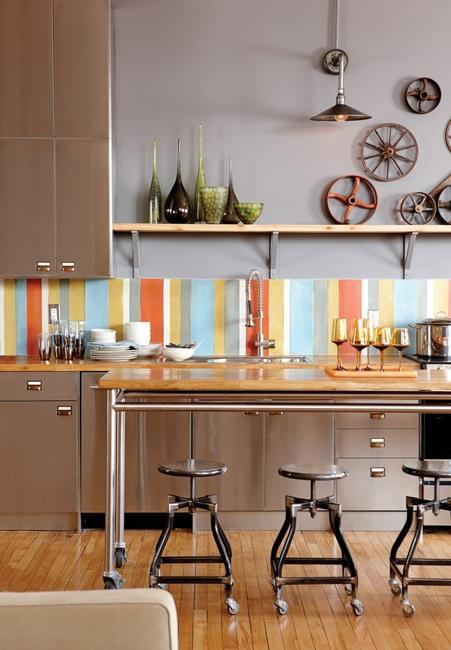 It is easy to add more color to your kitchen backsplash design and decorate your kitchen island sides in a creative way, adding fabulous details, texture and color to your modern kitchen design. Bright color draws the eyes to the kitchen centerpieces, visually increasing small kitchen designs and enhancing your home with spacious feel.
Feng Shui kitchen colors, how to Feng Shui for wealth and prosperity
Modern kitchen design ideas and small kitchen color trends
Colorful kitchen decor accessories, vases, bowls, tableware, utensils, small kitchen appliances, fruits and vegetables add color and personality to your kitchen design in elegant and natural style. Colorful dishware creates attractive displays on wall shelves, in open cabinetry or in cabinets with glass doors. The mix of bright colors creates an amazing effect and fill your kitchen interior with joy and positive energy.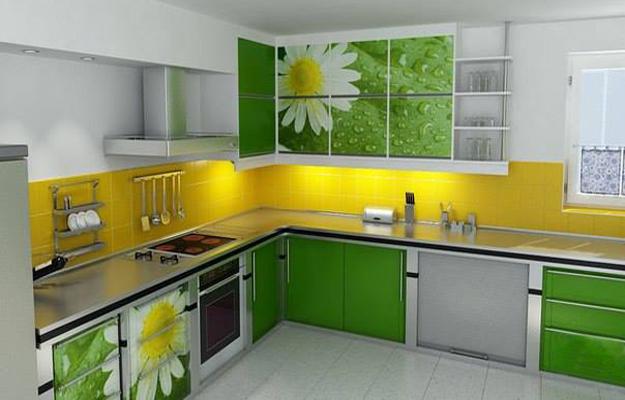 Another creative and elegant way to add bright color to your kitchen design is painting one wall your favorite shade or tone or create an eye catching accent wall design with modern wallpaper patterns and bright colors.
33 amazing backsplash design ideas adding flare to modern kitchens with color
25 modern kitchen design ideas making statements with colorful retro fridges
Selecting colorful kitchen appliances, using colorful dining furniture or bringing a painted bright color furniture piece into your kitchen interior are wonderful interior design ideas that spruce up monochromatic kitchen design and add modern color contrasts to your living spaces.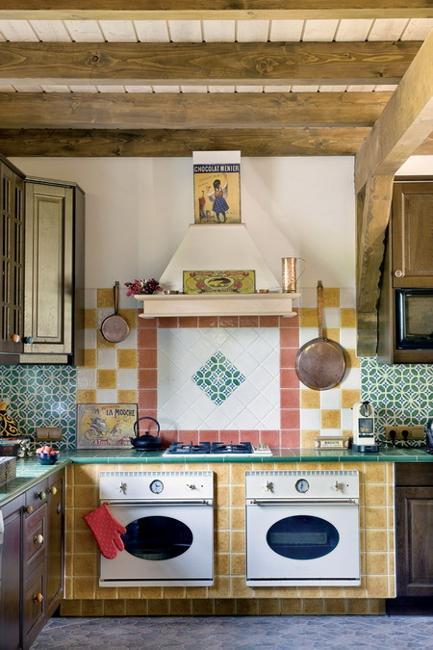 Large colorful wall artworks in yellow, orange, pink, purple, blue, green and red colors brighten kitchen interiors, enrich interior design color schemes and add charming accents to modern kitchen designs while keeping your cook and dining areas functional and elegant.
Wine kitchen colors, elegant color combinations for modern kitchens
Small kitchen designs in yellow and green colors accentuated with red or light blue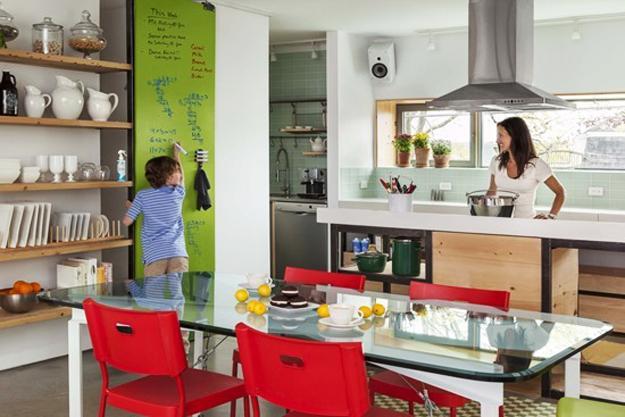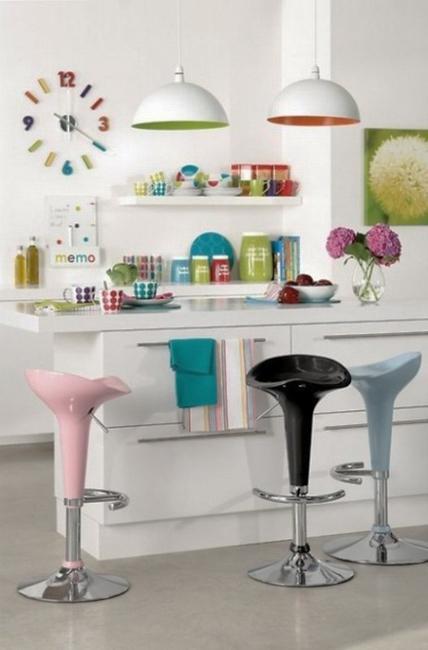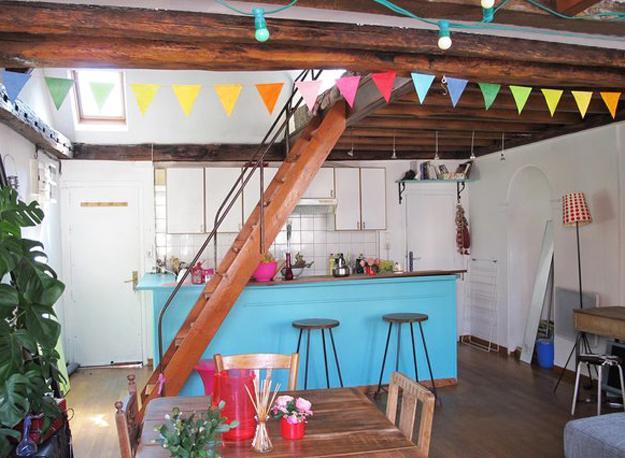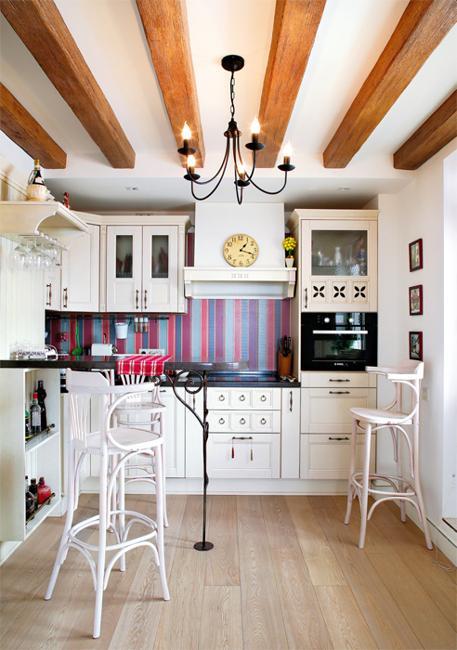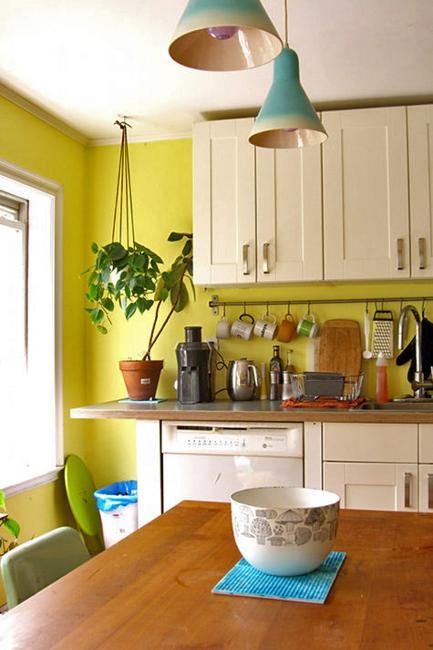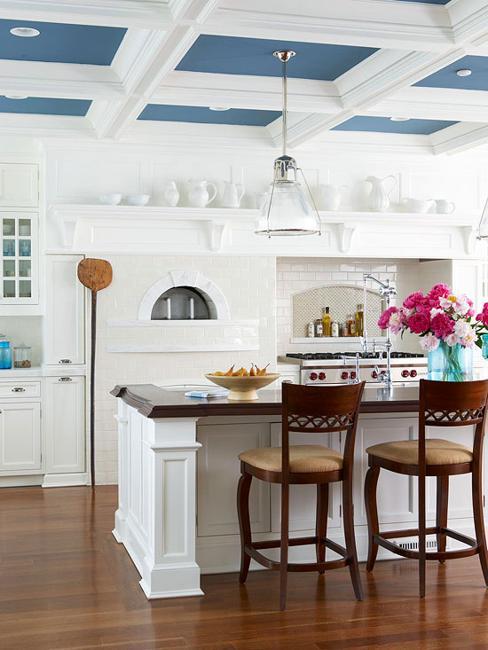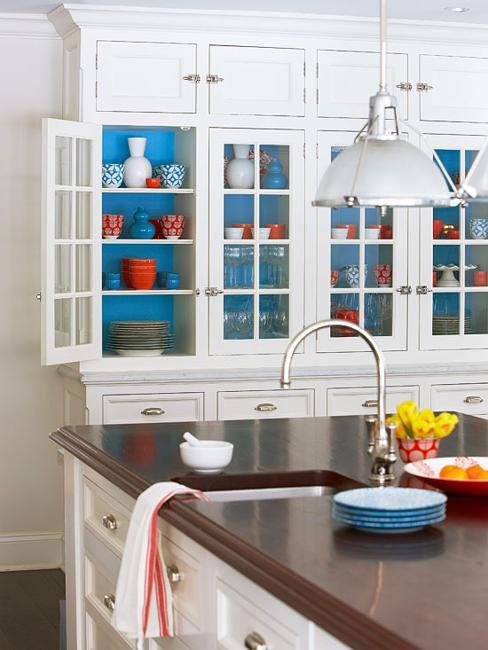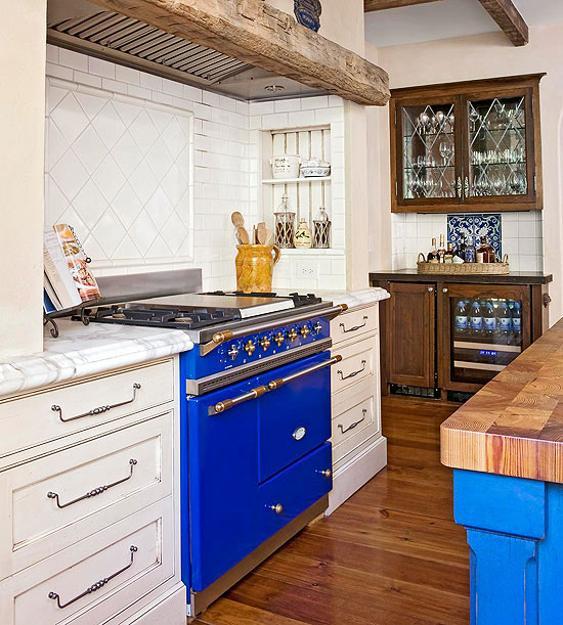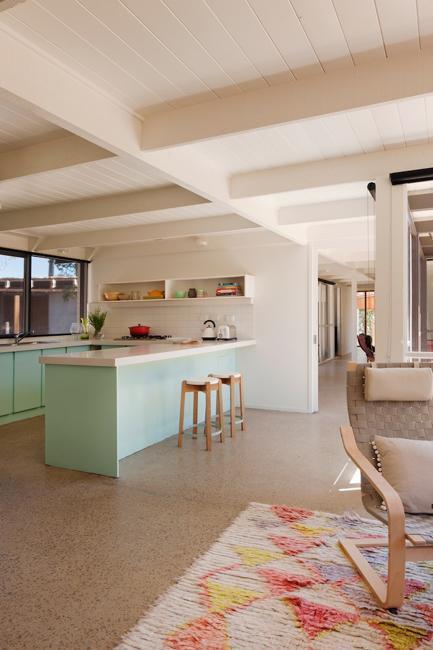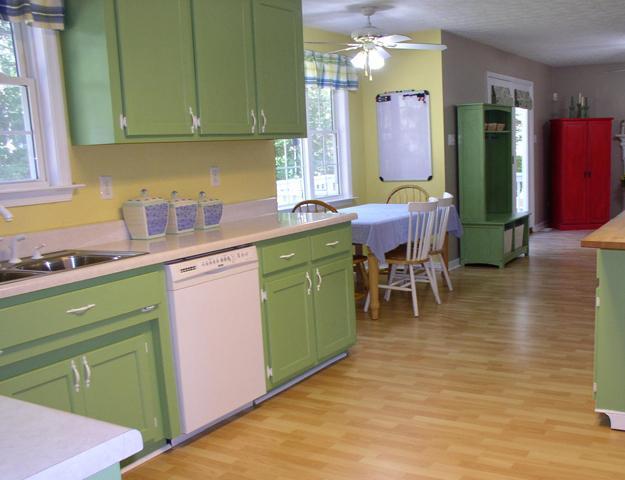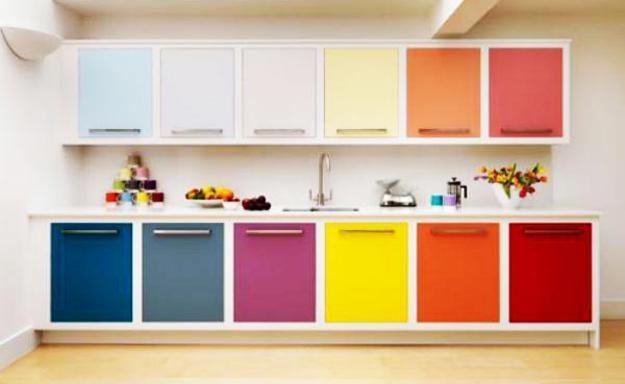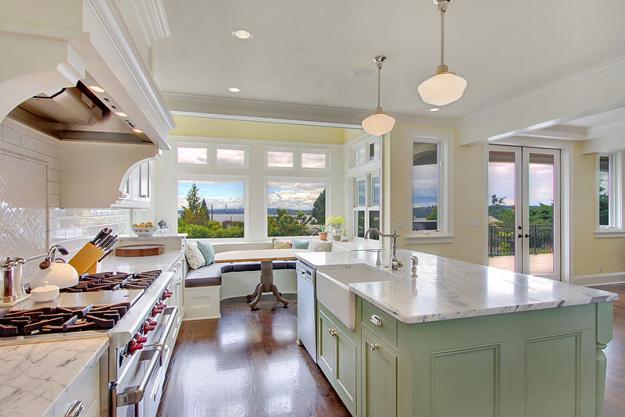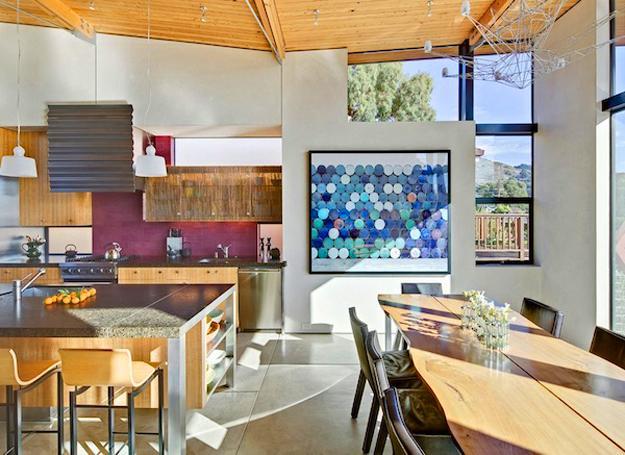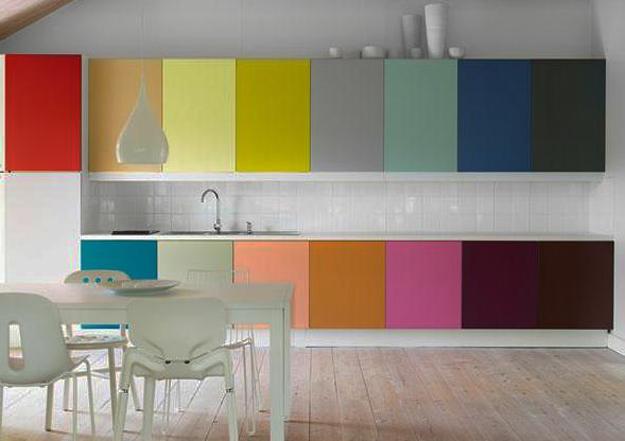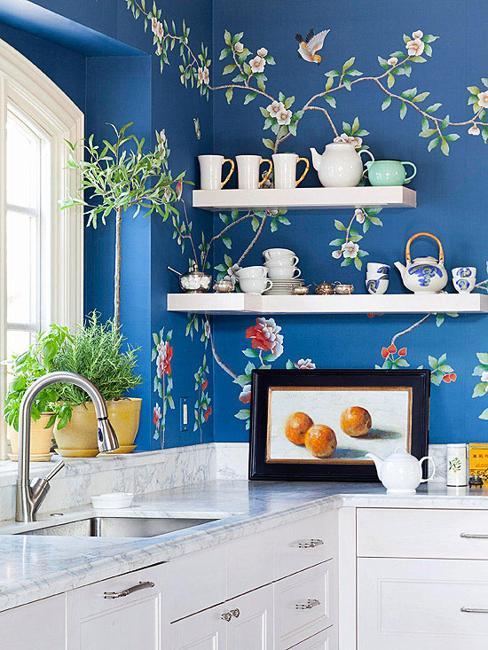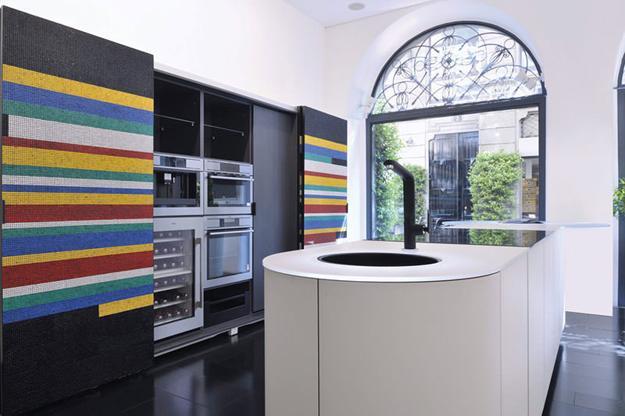 Gorgeous pastels define the color trends for 2019. Benjamin Moore Metropolitan AF-690 is their paint color of the year. Bright colors...