Wine Kitchen Colors, Modern Kitchens Color Combinations

Kitchen Ideas

Purple and Pink

color matching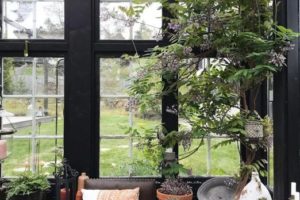 Wine kitchen colors are modern kitchen design trends that feel very personal and comfortable. A kitchen is a heart of your home, the place where your family spend hours, enjoying meals and friends company. Purple-pink kitchen colors are stylish choices for modern kitchen design that represent deep understanding, enthusiasm and joy. (Interior decorating, paint colors and home furnishings, Vintage Wine colors)
Wine kitchen colors include rich red wine shades ans purple pink color tones, wineberry, maroon, eggplant, dark plum, and red wine tones burgundy and beaujolais. Purple-pink with white, light gray, black, cream and comfortable wood tones offer elegant color combinations for modern kitchen designs. You can add modern gold and pink kitchen accessories to these color combinations to introduce a third color and achieve the look you want. (Home decor ideas, gold and pink accents)
Sage green or taupe with wine kitchen colors make beautiful and elegant color combinations, bringing freshness into modern kitchen designs. Chrome or stainless steel appliances and kitchen accessories are modern kitchen design trends that make kitchens look brighter and airier. Silver and pewter shades add elegant accents to wine kitchen colors. (Purple kitchen cabinets, modern color combinations)
Matching color combinations
Adding one or two modern bright shades to burgundy and beaujolais red wine colors brighten up interiors with stylish color accents and create harmonious color combinations for modern kitchen designs.
Matching color combinations for burgundy and beaujolais red wine colors
From lighting fixtures and home appliances to kitchen cabinets handles, stainless steel baskets and silver candle holders, silver tones give your kitchen a lift. Glass is another material that adds light to kitchen design, creating more spacious interior.
Glass and stainless steel reflect the light, bringing natural materials into modern kitchens and offering cheerful and energetic color combinations with stylish wine colors. (Interior design trends 2011, decorating color combinations)
Stainless steel appliances and kitchen accessories, burgundy wine cabinets design, modern kitchen colors
Contemporary kitchens designs, black, white and wine color combination, modern kitchen colors
Contemporary wine kitchen colors give the space a vibrant feeling. Neutral beige, off-whites and white cream paint for kitchen walls balance rich wine and shiny stainless steel color combinations. White walls create airy kitchen design, elegant black details compliment beautiful wine tones kitchen cabinets.
Wine kitchen colors are great for soft and comfortable modern kitchen designs. Wine colors feel softer and less jarring than bold red-pink or bright purple tones, creating elegant contemporary kitchens.
White, lilac and wine color combinations
Pink, burgundy and beaujolais with white color combinations, modern kitchen cabinets
Red and pink tones in wine kitchen colors bring life into modern kitchen designs. Wine tones and neutrals make sophisticated color combinations that match contemporary sleek stainless steel appliances and kitchen accessories. (New stainless steel refrigerator for hi-tech modern kitchen)You can add red or pink accents, picture frames or utensils to highlight wine kitchen cabinets design.
Rich burgundy or beaujolais kitchen cabinets with wood tones create warm modern kitchens color combinations and set cozy, enveloping mood. Area rugs and fabrics, curtains, table cloth, napkins and cushions, in coordinating shades reinforce the warm and comfortable feeling that wine-gold-brown color combinations evoke.
Orange, gold and pink with wine color combinations
Blue and burgundy wine color combinations, modern kitchens
Stainless steel appliances and kitchen accessories, wooden gold and burgundy wine color combinations, modern kitchens,
Light dusty mauve shades with golden or silver tones add vintage touches to kitchen design and add a nostalgic flavor of Old World feel. (Exterior painting colors, vintage wint exterior paint) Crisp white paint for walls, stainless steel appliances, chrome or silver kitchen accessories, sheer curtains and light wall decorations brighten the space.
Modern kitchen designs:
Kitchen designs with modern fashion attitude
Modern kitchen design, simple and sleek masterpieces
Kitchen design trends for 2011
Citrus yellow wall paint, lilac wallpaper, burgundy-white color combinations for modern kitchens cabinets
Modern kitchen design ideas, small wall tiles, pink, beaujolias and white color combinations

Warm metal accents are easy to incorporate into modern kitchen designs. Metal lamps, hardware, metal tiles, elements of kitchen designs will...
and enjoy free articles sent to your inbox