Smart Ideas for Decorating Small Apartments Featuring Antique Wood Architectural Elements

Interior Design Ideas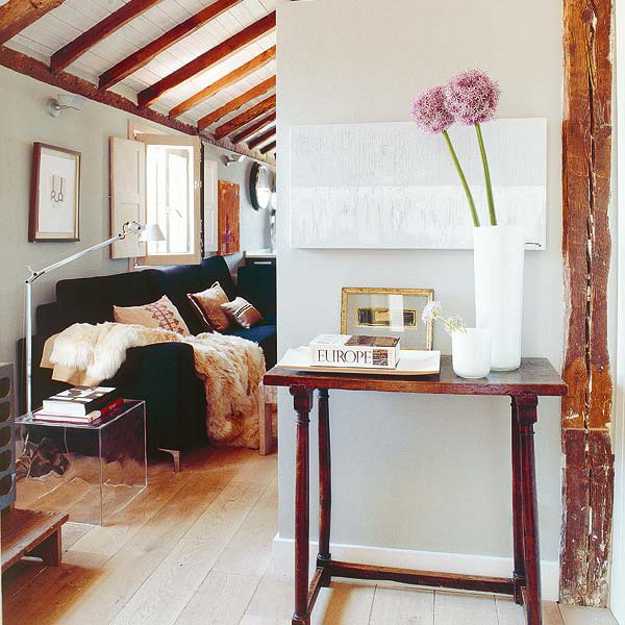 Wood furniture perfectly fits into small space
salvaged wood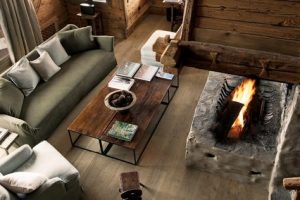 Decorating small apartments are about light colors and functionality. Small apartment ideas emphasize an airy feel with light decor and wall painting. White walls or painted light neutral color, combined with open windows, help you to give that sense of bigger space and create a lovely background for showcasing antique wood ceiling beams and posts. Light paint colors and white paints are great for decorating small apartments and homes with old architectural frames, wooden ceiling and posts.
The small apartment ideas can increase the distance between the floor and the roof with vertical decorations. The wooden posts raise the ceiling, creating more spacious and airy rooms. Large furniture pieces are ideal for decorating small apartments and homes.
A large bed and a living room sofa make small rooms look bigger, comfortable and inviting. If you fill your small spaces with many small furniture pieces, it will result in the tiny, cluttered and busy rooms. A big piece of furniture that perfectly suits your small space, decorated with small accessories, compliment a small room and visually increase small spaces.
White paint color and antique wood for bright small apartment design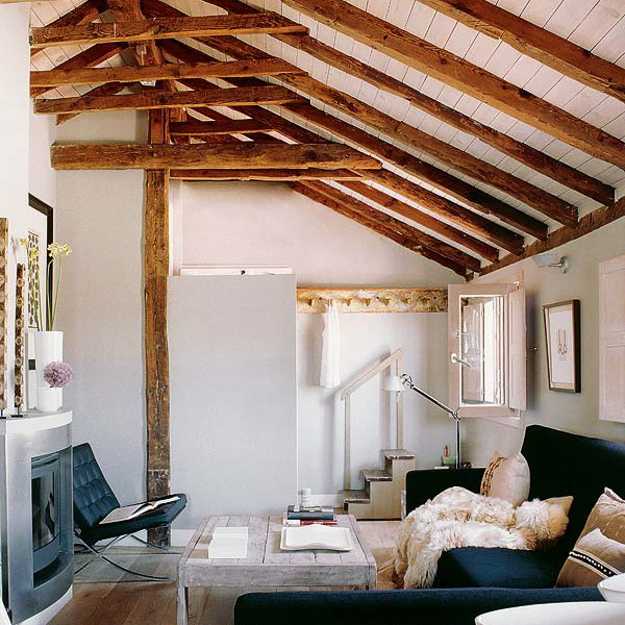 Wall mirrors  and light window coverings work great together adding more light to decorating small apartments or homes. Wall mirrors are wonderful decorative accessories that give give a room a sense of amplitude.
Stylish small apartment ideas are functional, practical and comfortable. A small kitchen design can be brighten up with light colors. Neutral color tones for kitchen cabinets with strait lines and simple shape, and light wall paint colors  create beautiful kitchen interiors that do not feel crowded.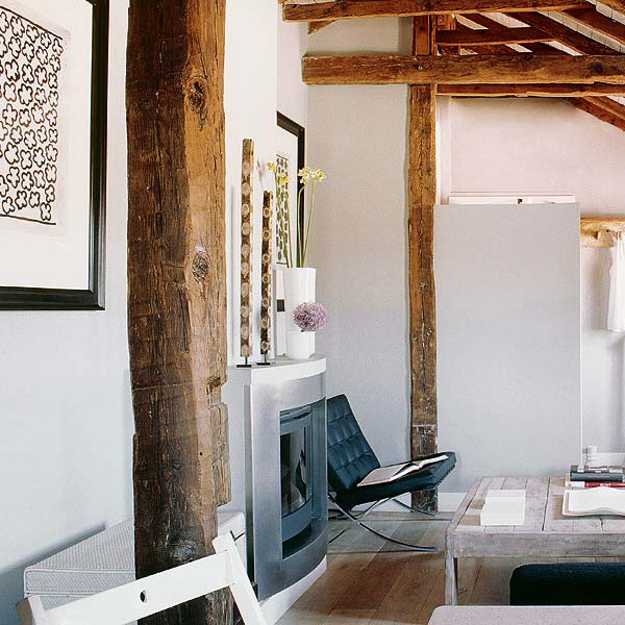 Modern lighting fixtures that provide effective illumination are an especially important  element of decorating small apartments and homes. This apartment is located in an old building, featuring antique wood and small windows, but enriched with white paint and modern lighting, interior design look modern, bright and attractive.
Decorating small spaces blending colorful home accessories and white apartment ideas
Light interior design and white decorating in Scandinavian style, small apartment ideas
Space saving apartment ideas creating flexible small rooms
A great floor lamp is a wonderful decorating idea for a dark small room. The smart use of the white walls helps you to maximize the space with bright lighting fixtures.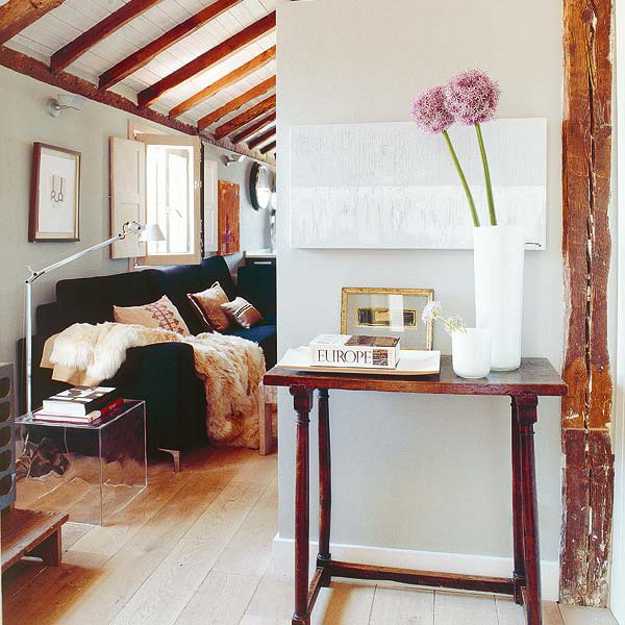 Furniture for storage and home organization solutions are important for designing comfortable small rooms and organize small spaces in an elegant and functional style.
Small apartment ideas blending functionality, French elegance and bold room colors
Small apartment decorating with light cool colors, contemporary apartment ideas
Space saving apartment ideas and storage furniture effectively utilizing space in small rooms
Wall paint colors determine the overall look of interior decorating. Light wall paint colors are perfect for decorating small apartments and homes with antique wood structural elements, small windows and wooden ceiling design. White paint adds energy, adding a dynamic contrast with architectural elements in dark wood, creating a dramatic combination that brightens up and visually stretches small rooms.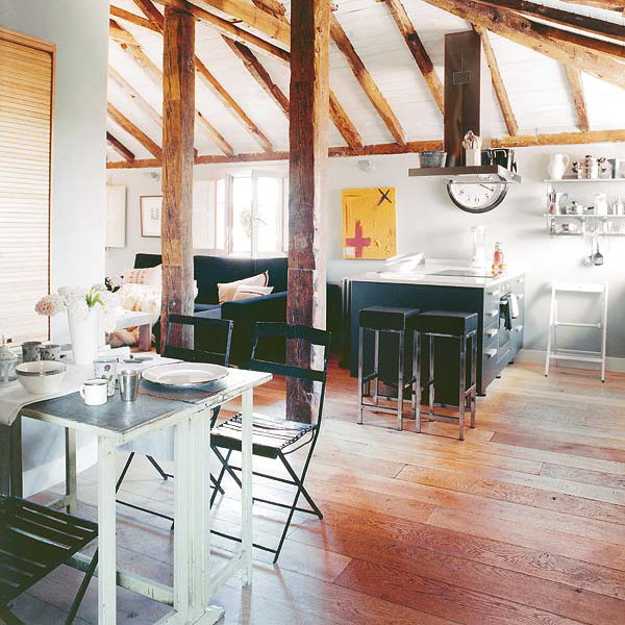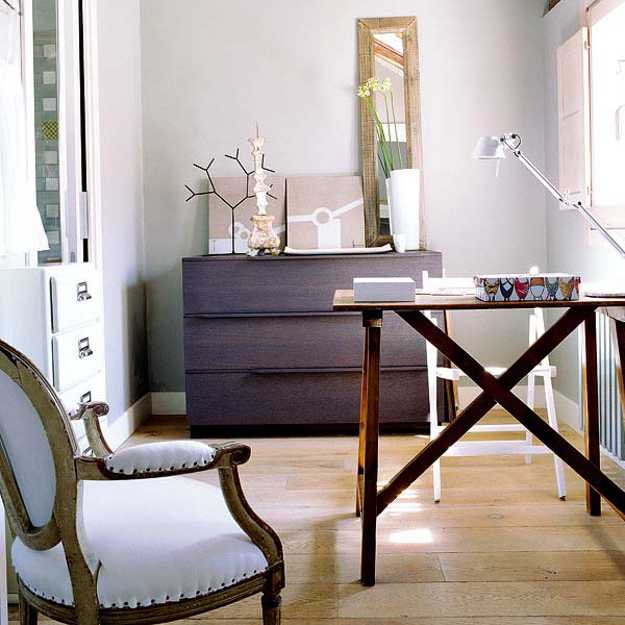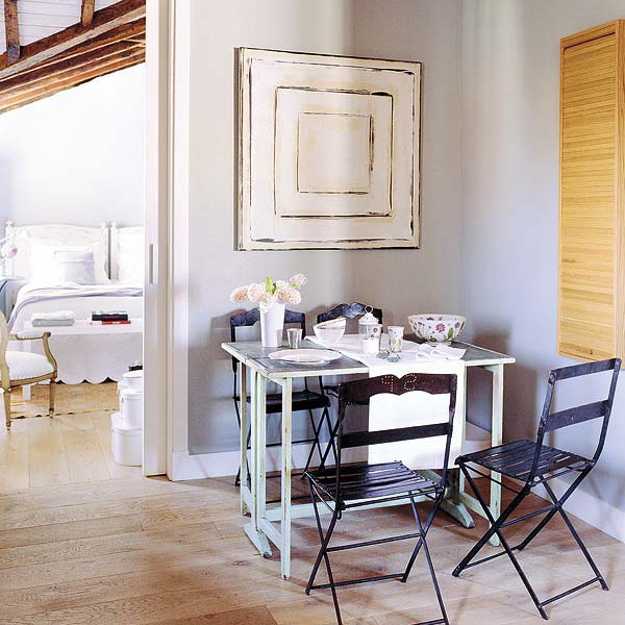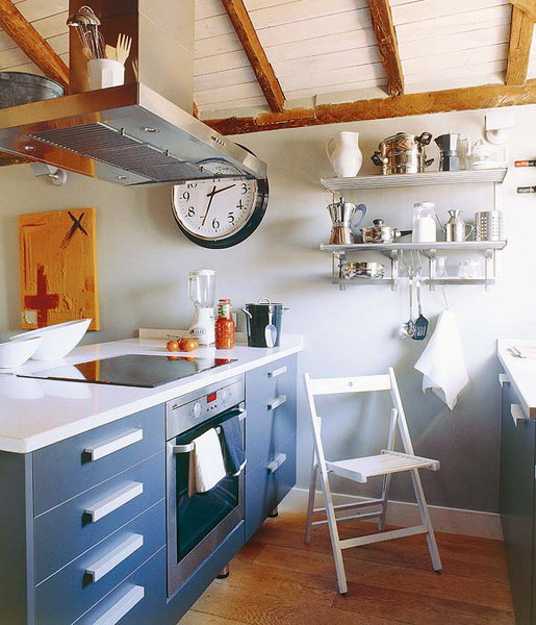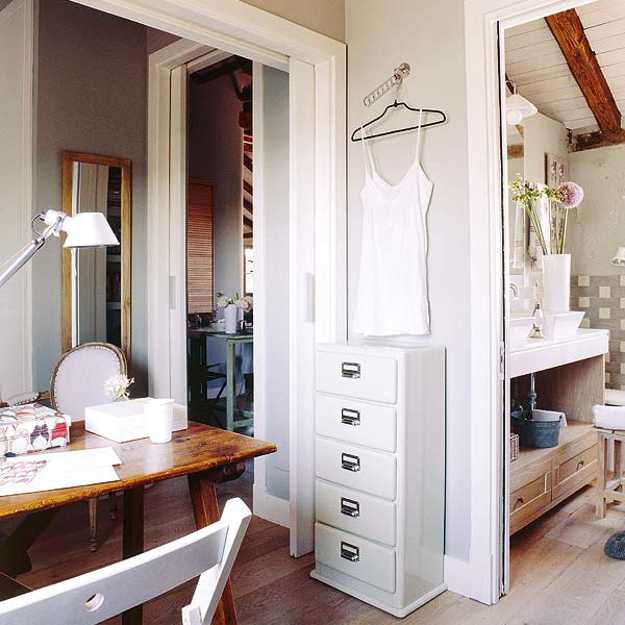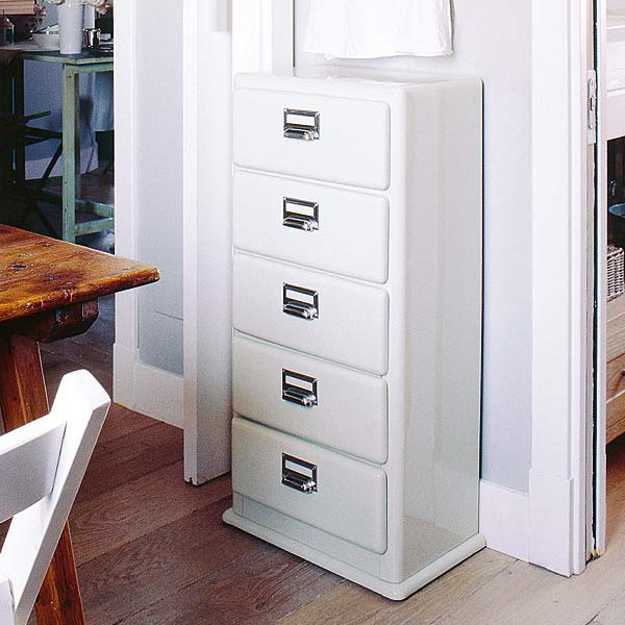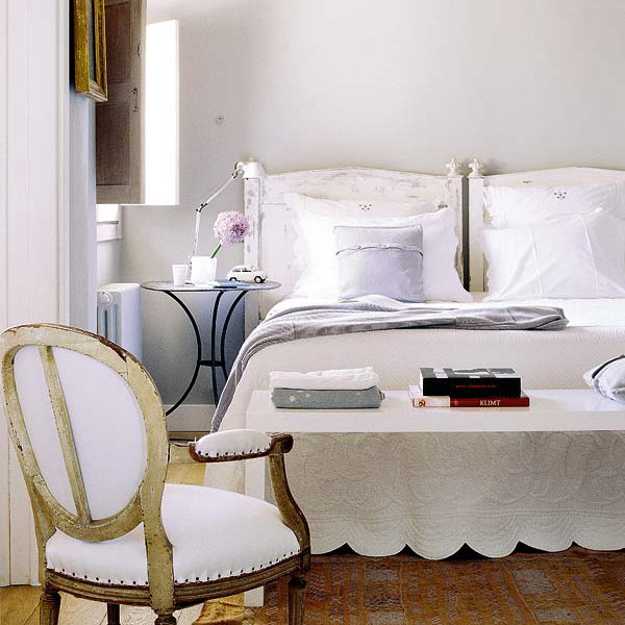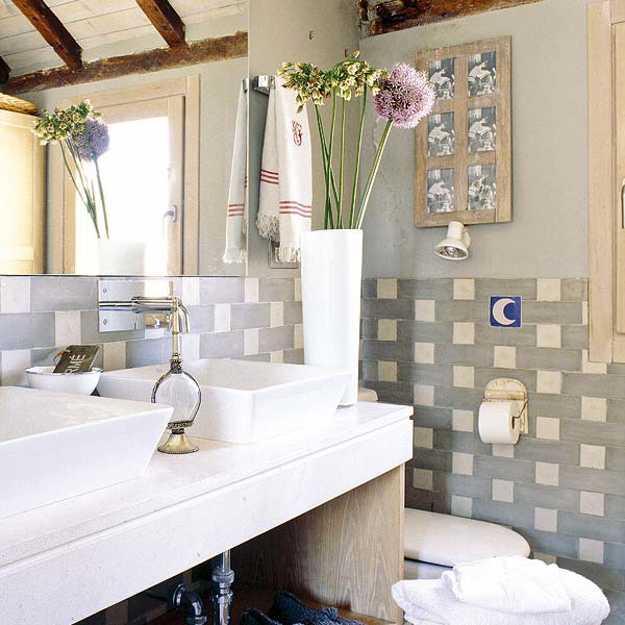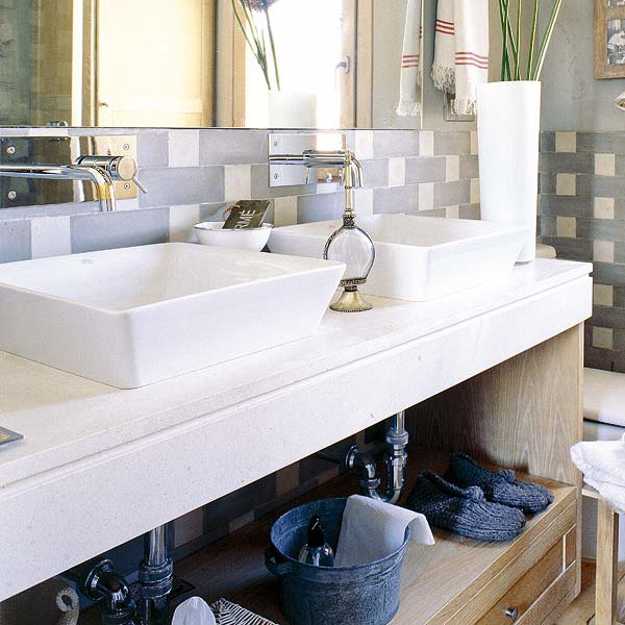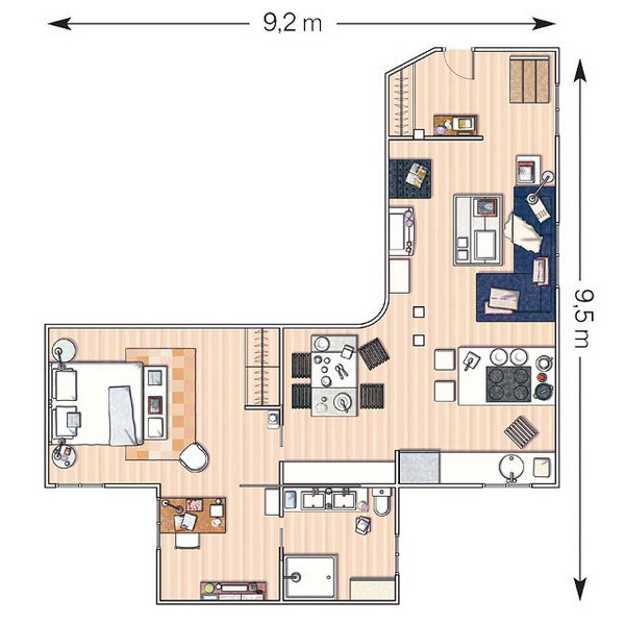 More from architectural interiors

Wildwood House by Giulietti Schouten Architects offers spacious and bright home interiors enhanced by gorgeous views of the surrounding forest. Concrete...
and enjoy free articles sent to your inbox