Space Saving Apartment Ideas Creating Flexible Small Rooms

Interior Design Ideas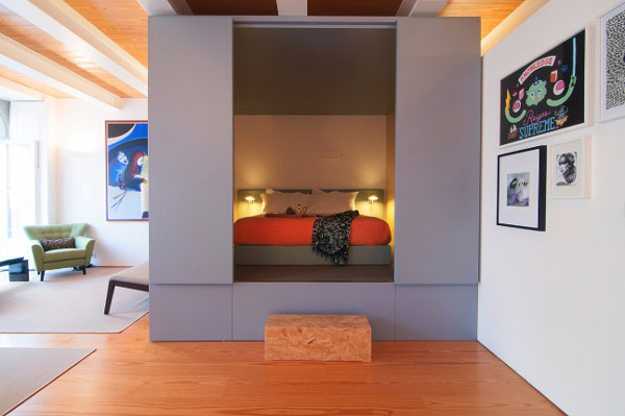 Small bedroom design, space saving apartment ideas
small bedroom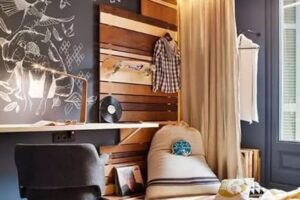 Space saving apartment ideas can feel welcoming, functional and comfortable. Flattered apartments for rent prove that small room can be charmingly cozy and stylish also. These compact contemporary apartments from Welcome Beyond are located in the historical city of Porto, Portugal.
The Flattered apartments include 5 modern units in a building that provide a wonderful opportunity to experience cozy and stylish, warm and and different from the traditional hotel rooms interior design. Space saving interior design ideas and creative decorating details make these apartments interesting and unique.
Contemporary rooms are jazzed up with vintage furniture and wall artwork by local artists. Small bedroom enclosures feel cozy while taking a little space from the living room with a dining area raised above the floor. Contemporary kitchen cabinets can be hidden behind a large folding screen when you finish cooking, which creates clean and free of clutter contemporary room design.
Flexible interior design ideas for small spaces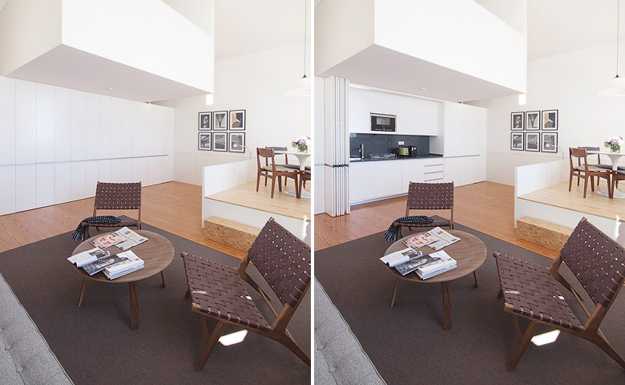 All apartments are designed like open spaces with defined functional zones for a small bedroom and a compact dining area.
The bedroom enclosure, rotating shower door in the bathroom and folding screen for kitchen cabinets create flexibility. Space saving interior design ideas, that include zoning with few small areas within the open space, allow to accommodate more than two people in each small apartment, offering an extra pull out bed or an additional bed, placed in a cozy niche with a window.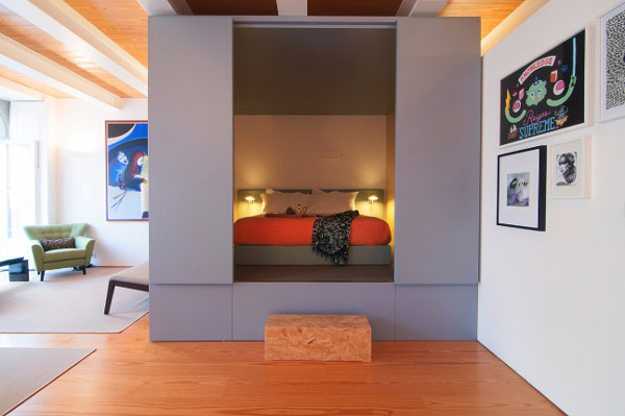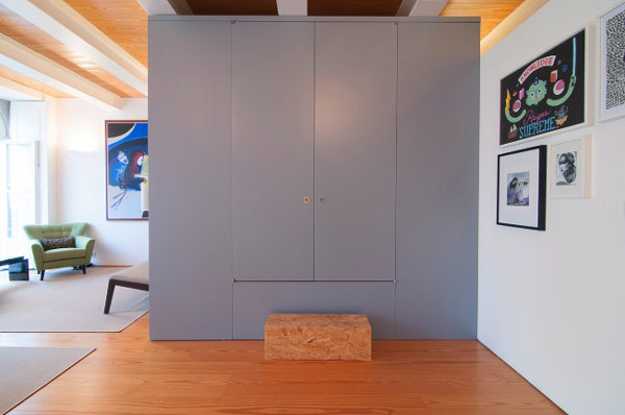 The original and interesting space saving interior design idea created a wooden box with a pull out bed which turns a small apartment into a guest room for a sleepover. These small, unusual and creative apartment ideas offer places where people feel like home, cozy and relaxed.
Space saving ideas for small rooms
Space saving decorating, functional furniture for small spaces
21 loft beds in different styles, space saving ideas for small rooms
Fold down beds and space saving bunk beds from Resource Furniture
22 space saving bedroom ideas to maximize small rooms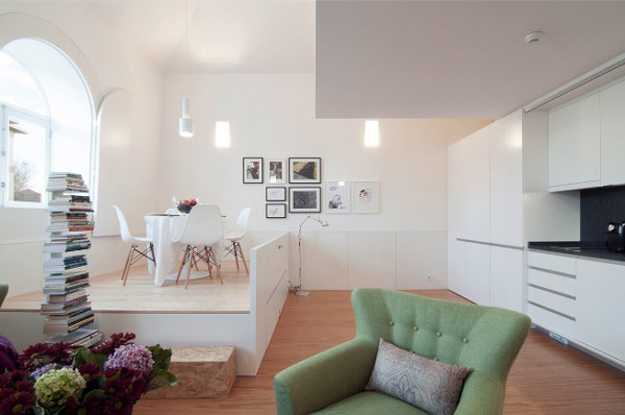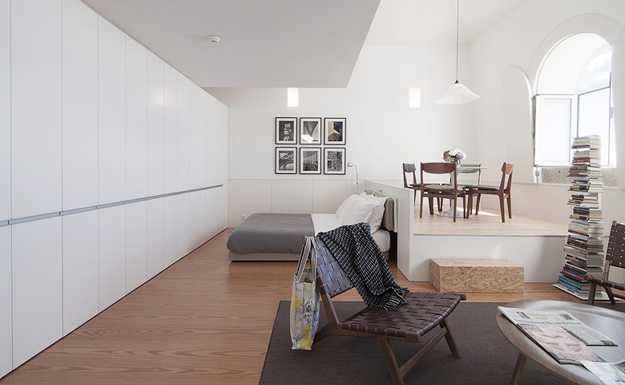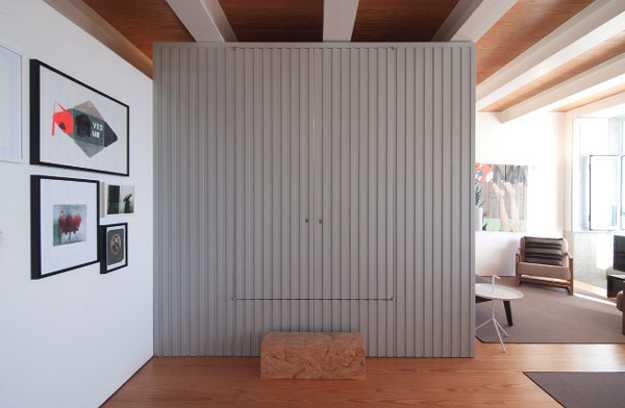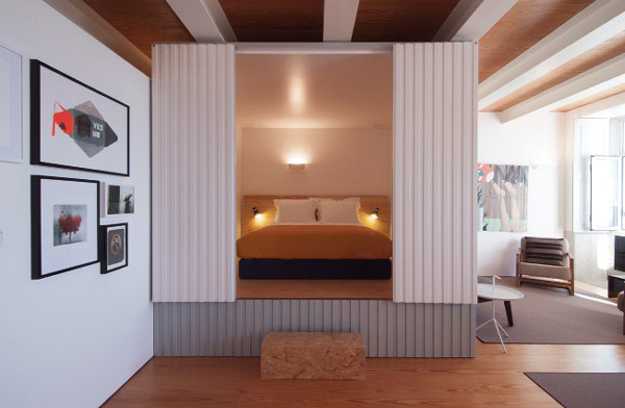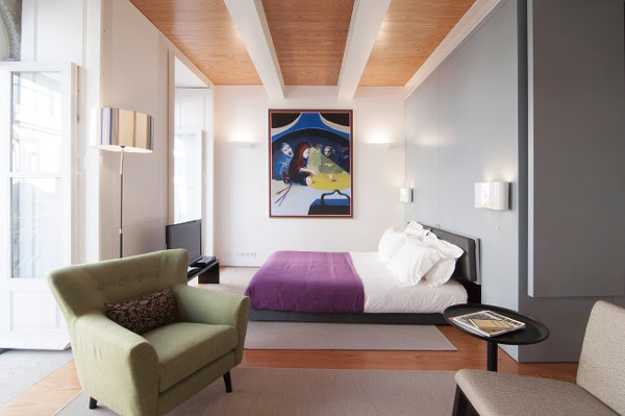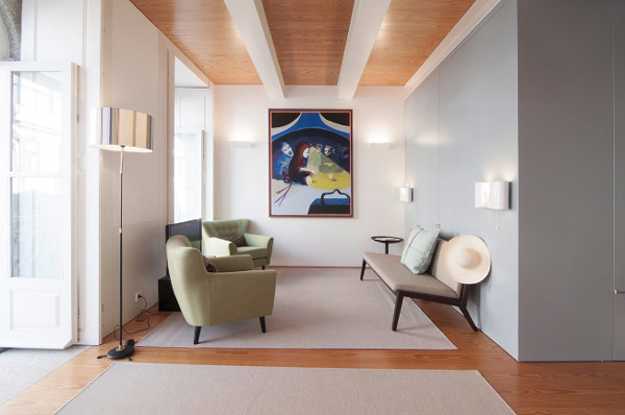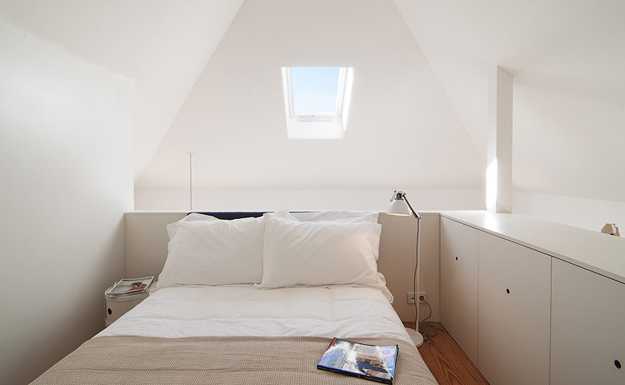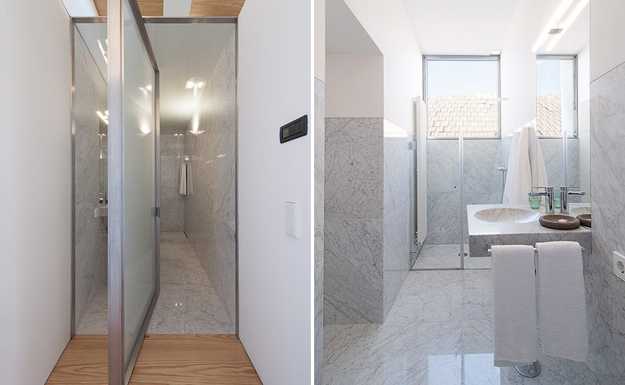 Small living room designs can look and feel comfortable and inviting proving beautiful and stylish lounge spaces for singles and families....
and enjoy free articles sent to your inbox