Fold Down Beds and Space Saving Bunk Beds from Resource Furniture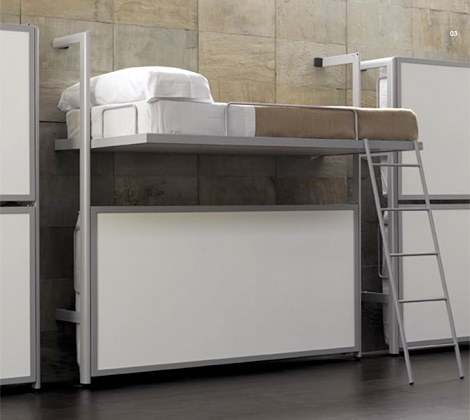 Space saving furniture for children bedroom, fold down bunk beds with ladder
teenage bedroom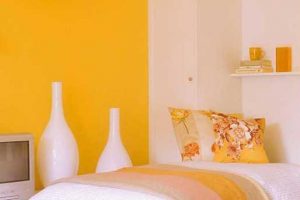 Fold down beds and space saving bunk beds from Resource Furniture, an American modern furniture importer and distributor, are great space saving ideas for small rooms. The finest and most innovative European designs come to America, adding functionality to bedrooms and transforming small rooms into pleasant and more spacious home interiors.
Fold down beds and space saving bunk beds are hand selected, offering a nice way of bringing new design idea, adding excitement to small bedrooms and creating multi-functional environment for contemporary lifestyle.
Contemporary bunk beds or fold down beds from Resource Furniture, www.resourcefurniture.com/ are thoughtfully combined with book shelves, desks and ladders which are tastefully and safely integrated into modern furniture design.
11 space saving fold down beds, space saving furniture design ideas
Kids bedrooms furniture, solid design for kids
Fold down bunk beds for children bedrooms
Space saving furniture for children bedroom, fold down bunk beds with ladder
Fold down bunk beds provide storage compartments and safety rails, folding headboards and a specially designed barrier around the bed.
Fold down beds are available with an optional desk mounted to the front of the lower bunk, creating more space in  small rooms during the day.
Children bedroom furniture, contemporary bunk beds for small rooms
A space saving bunk bed or a fold down bed offer a nice additional sleeping place, perfect for kids sleepovers and accommodating relatives who stay in your home.
Space saving kids bedroom furniture
Interior decorating from toddle room to teen quarters, loft beds
Convenient and stylish space saving furniture design is light and durable, perfect for a quick room transformation.
More from children bedroom

Pastels are modern interior trends that bring beautiful room colors into kids room decorating. Pastel hues are perfect for children bedrooms....
and enjoy free articles sent to your inbox