Romantic Dinner Table Setting, Exciting Valentines Day Ideas for Snow Fans

Decorating Ideas

Holiday Decor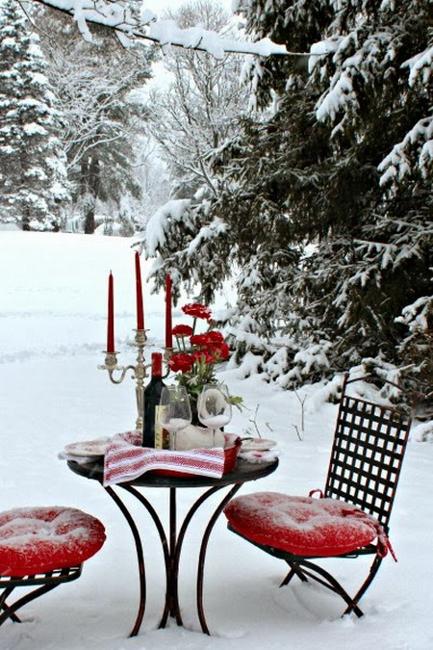 Red color for Valentines, chair cushions, fresh flowers, napkins, symbolic decorations in white and red colors
Valentines day ideas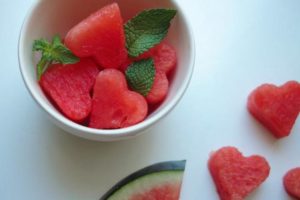 Outdoor dining and a walk on the snow are exciting Valentines' ideas for those in love. A romantic dinner in the fresh air is a beautiful way to celebrate the winter season and have fun on Valentine's Day. Here is the original idea for the romantic event, perfect for all who have little time to prepare something big, fresh, and memorable.
Freezing weather is not a problem for romance. Red color, delicious meals, candies, elegant hearts decorations, and favorite drinks look fantastic on the snow and create a unique atmosphere, while roses romanticize Valentine's day table setting. Outdoor dining in the cold can be glamorous and exciting without unnecessary complexity.
Impressive table decoration ideas for romantic Valentines
Romantic table decorating with candle centerpieces
Creative table centerpieces; edible decorations for Valentine's Day
Outdoor dining table decoration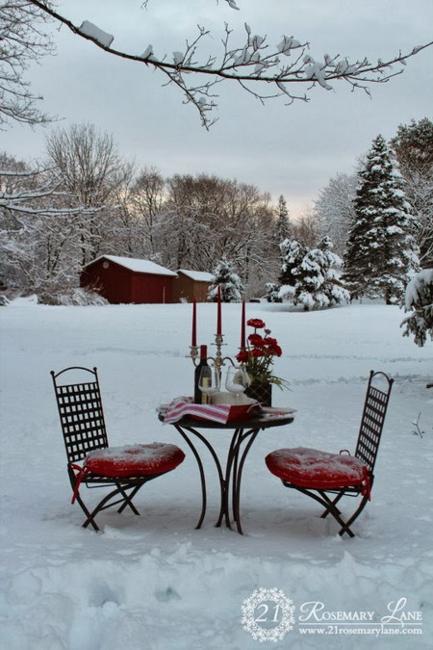 Outdoor Valentine's Day ideas are perfect for people who like to rent a country house or have a cottage. Also, a romantic balcony decorated with string lights and traditional red hearts sets a gorgeous atmosphere for a romantic dinner. Here are inspiring photographs for winter table settings to celebrate Valentine's Day in style and add a romantic touch to the outdoor dining experience.
Valentine's Day ideas, creative table decoration
Romantic food design ideas, edible decorations for Valentine's day tables
Red heart balloons, creative Valentine's Day ideas
The traditional Valentine's Day color, the color of love is red. To romanticize a dining table, you only need a few elegant details: red napkins, a red metal tray with red candles, crockery with a red pattern, a pair of red silk hearts decorations. You can use red chair cushions or red throws to create a warm and welcoming table setting on Valentine's Day.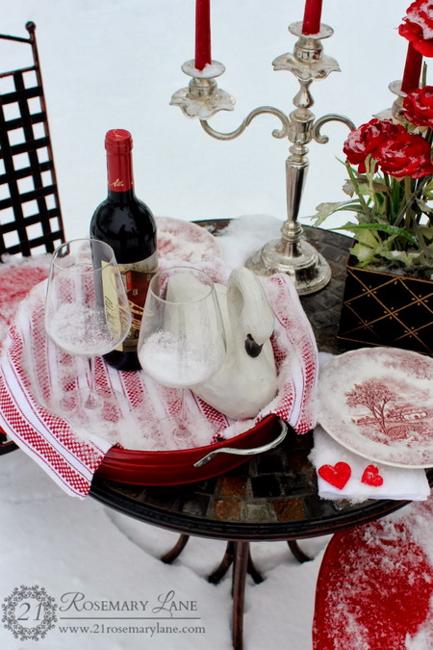 Fresh red flowers
Pink or red flowers are a must. They beautifully contrast with the snow and make the table decoration look amazing. Even falling snow, a frequent guest of the winter holidays, will not spoil the romantic atmosphere but complement the warm table setting, adding freshness to the celebration.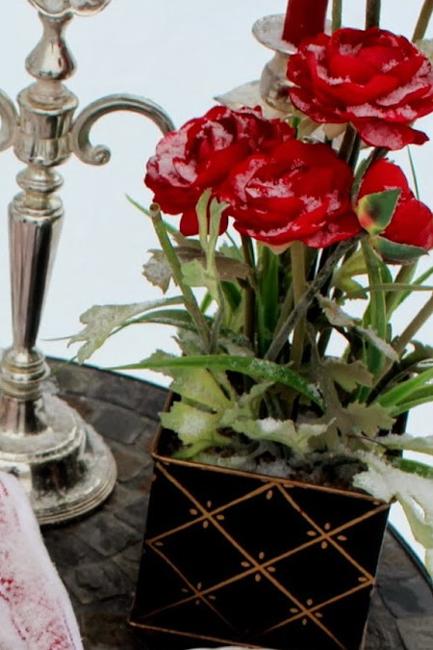 Romantic table decorations
You can use symbolic figurines, like birds, cupids, and arrows, in addition to traditional hearts decorations. Think of using rocks to keep all decorative accents and plates from flying away with a gust of wind. Generally, less is more when you are setting the table outdoors. The beautiful surroundings and fresh air make the dining experience romantic and unforgettable.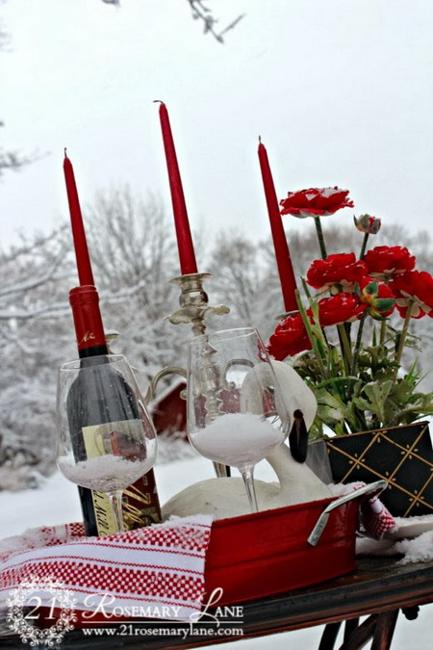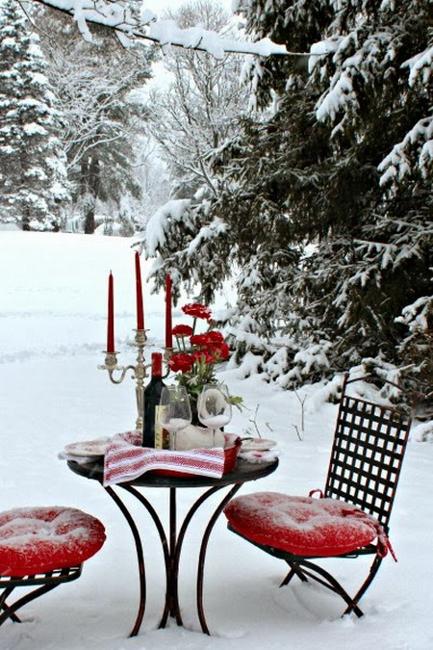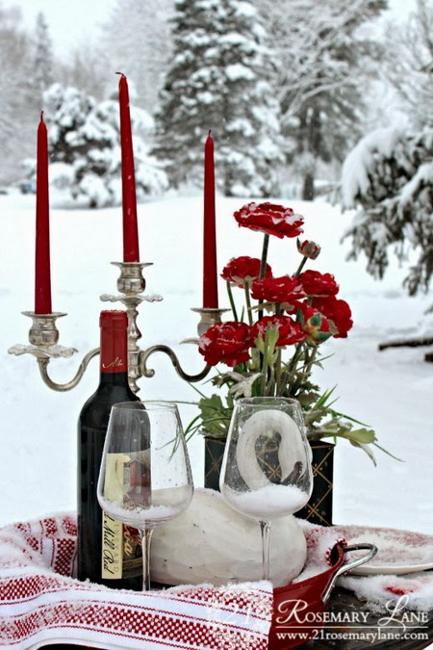 Pink is one of the most ubiquitous and versatile Christmas colors that are perfect for elegant table decoration. The tender, pale...
and enjoy free articles sent to your inbox