One Wall Kitchen Designs, 50 Versatile and Modern Ideas for Large and Small Spaces

Interior Design Ideas

Kitchen Ideas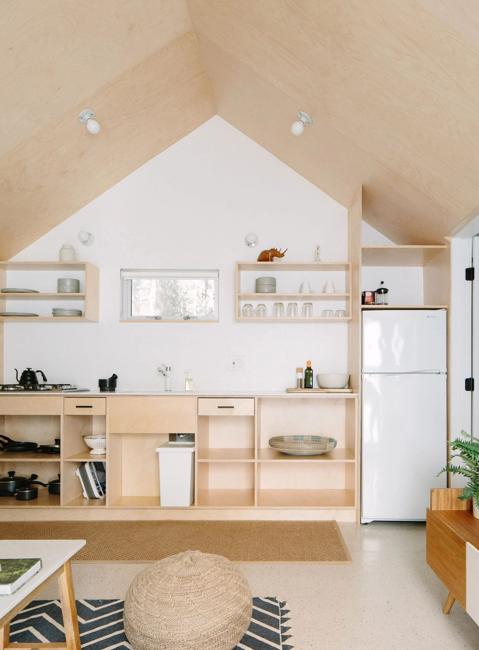 Wood kitchen cabinets and open shelves
kitchen islands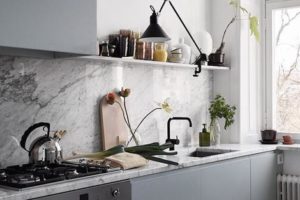 Here are beautiful one-wall kitchens organizing cabinets and kitchen appliances along a single wall. Check out the Lushome collection if you like this simplified and space-saving layout, perfect for small apartments and homes. One-wall kitchens feature a simple, linear form that takes up less floor space than other kitchen design styles while creating a less cluttered, contemporary, and beautiful look.
One-wall kitchen designs are popular choices for small spaces, but modern kitchens along a single wall look fantastic in spacious interiors and open living areas. Look at the contemporary kitchens providing visual inspiration for new home design and kitchen remodeling projects. Instead of standard cabinets with doors, kitchens can feature extended shelves and cantilevered work surfaces or mix kitchen cabinets with open wall shelves.
Quartz kitchen countertops, modern kitchen trends
Beautiful, open kitchen interiors with a dining area
Modern kitchens designed along a wall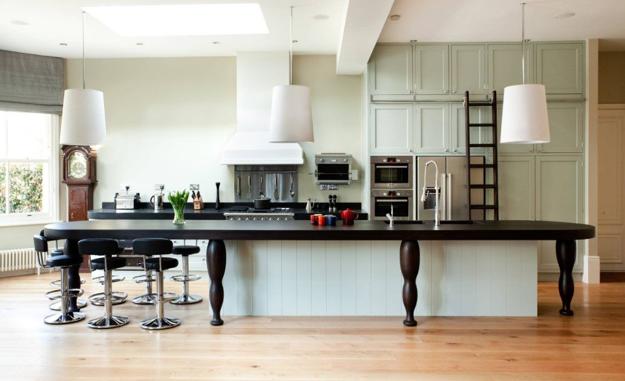 Modern kitchen designs determine the overall looks of the kitchen interiors. Deciding on a particular layout for your kitchen design layout can be difficult, but it is an important thing that you can do for your new kitchen. The kitchen layout is a more significant element of the design than kitchen colors and decorating style. Your kitchen layout determines how easy it is to cook, socialize, and eat in your home.
Space-saving ideas for modern kitchens, galley design layouts
Stylish metal accents, the latest kitchen trends
One wall kitchen designs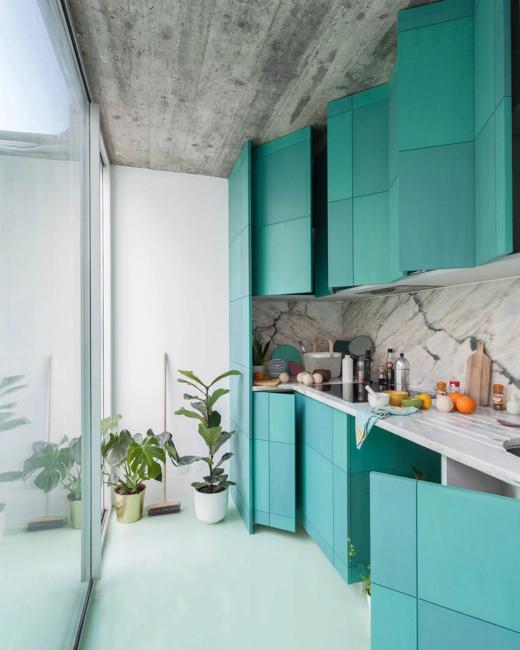 The most basic configuration is a one-wall kitchen design. It efficiently works for all interiors. Your house structure can limit layout options if you are remodeling, but even small spaces look beautiful with a one-wall kitchen.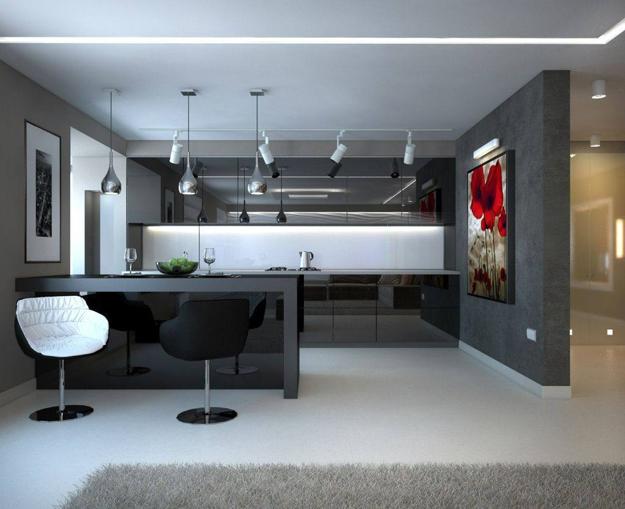 Some layouts can incorporate island and open shelves. The one-wall floor plans create efficient and modern kitchens, perfect for a cook. It creates a vast space, a half-gallery kitchen that opens to a dining area.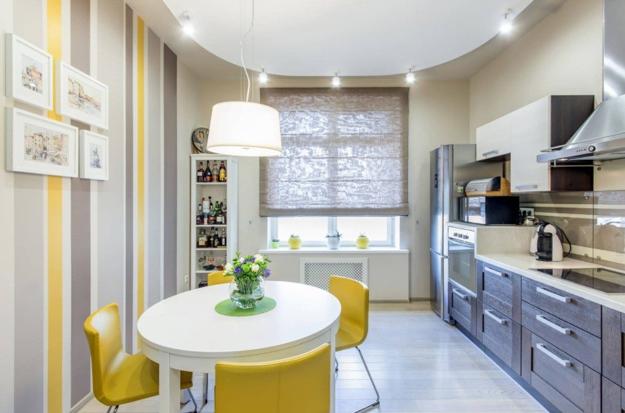 Traditional kitchen designs require lots of space, while one-wall kitchens are a contemporary alternative that creates modern, open living spaces. It allows adding dining furniture, storage cabinets, bar furniture, or a kitchen island. There are various kitchen design options that you can consider to make your one-wall kitchen design easy to use and look beautiful.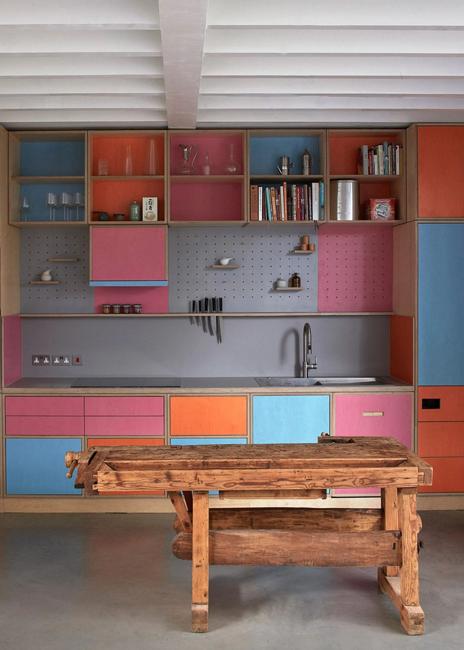 Open kitchen interiors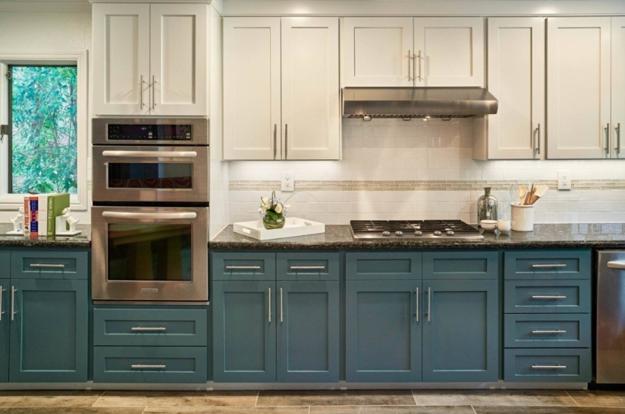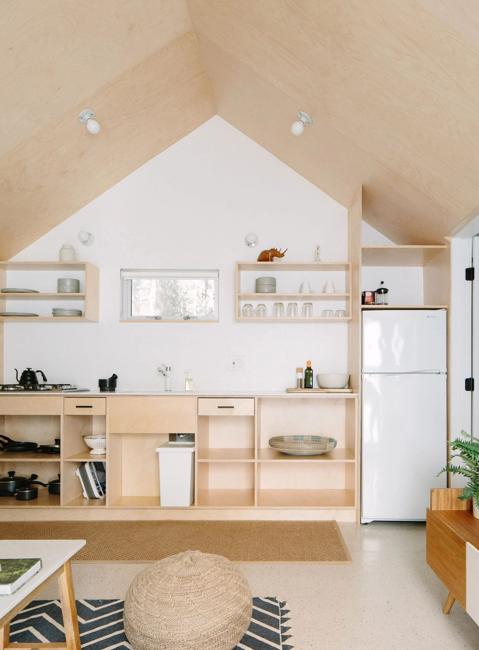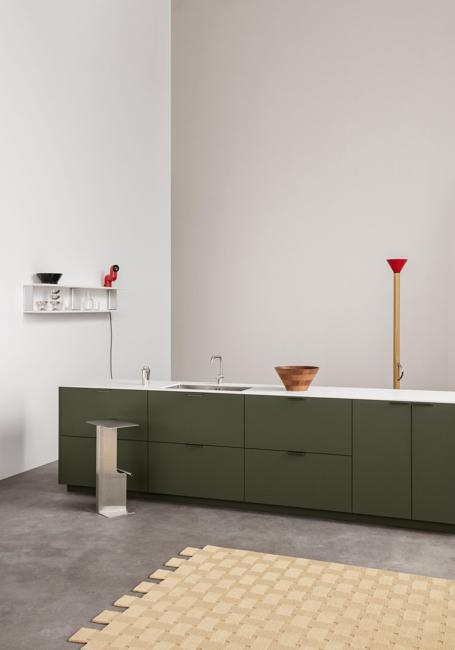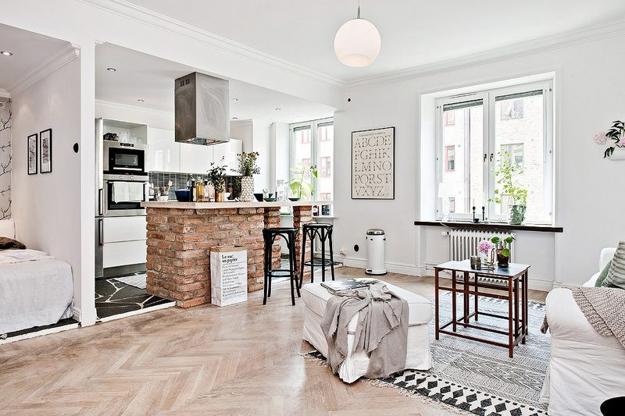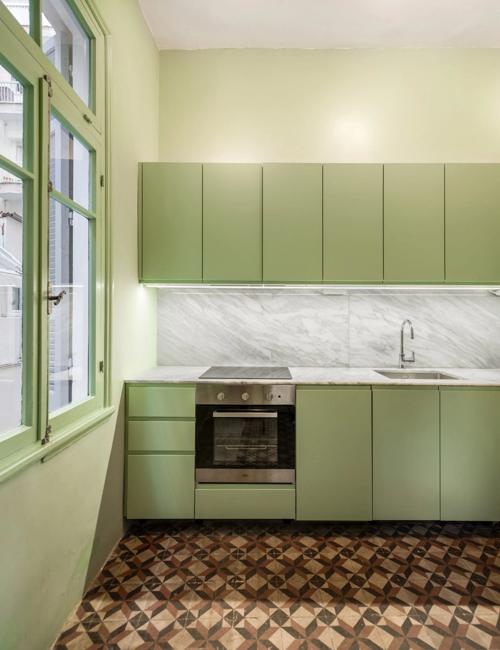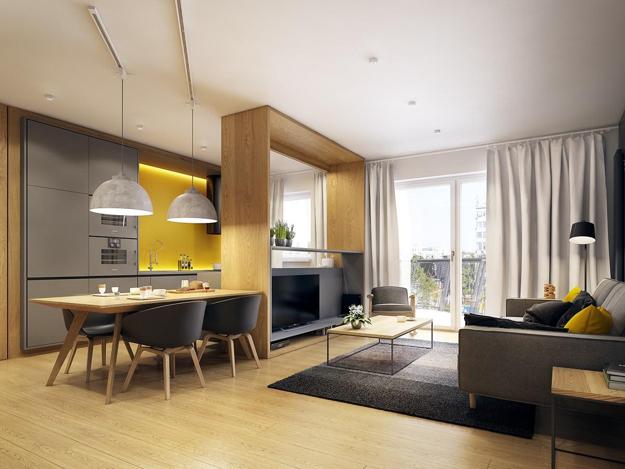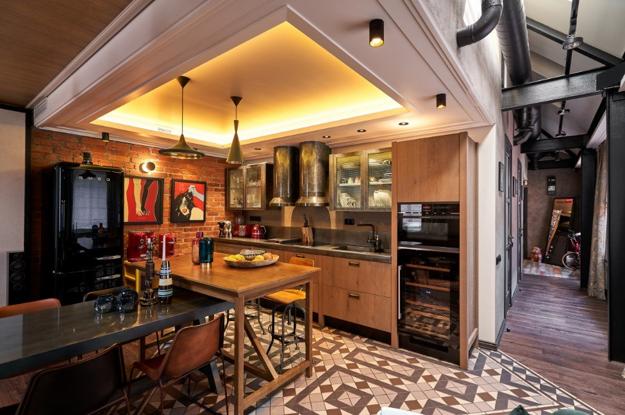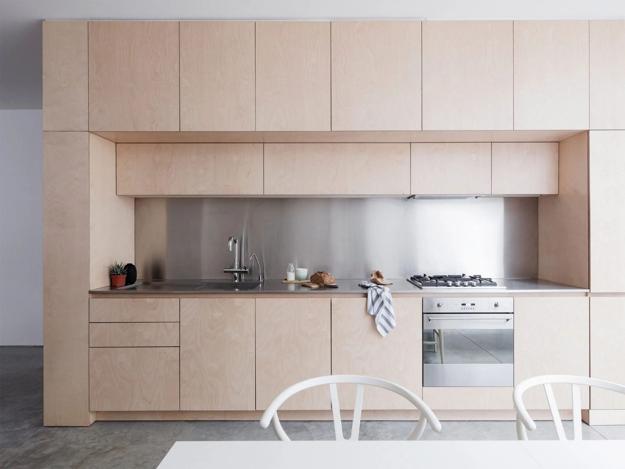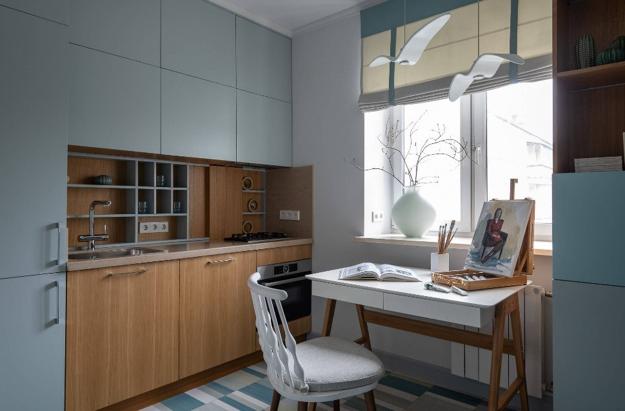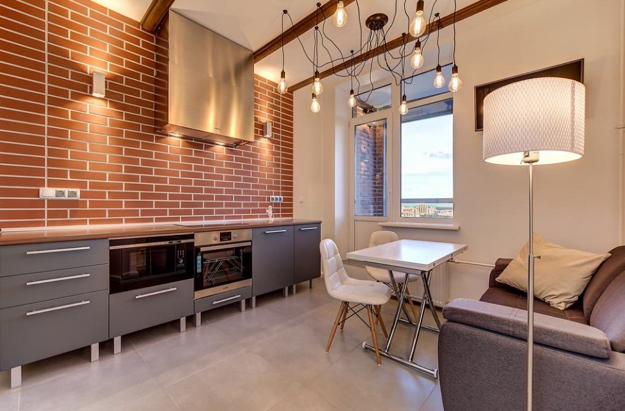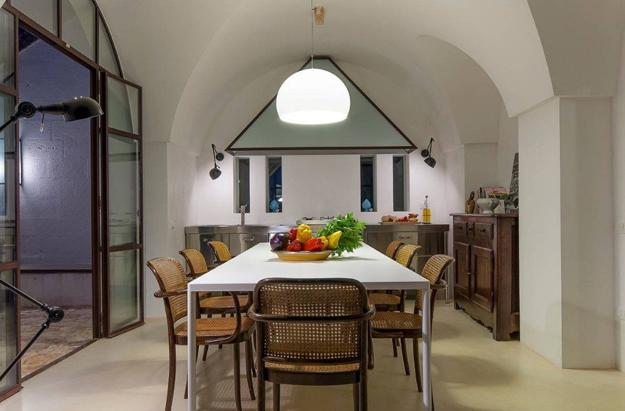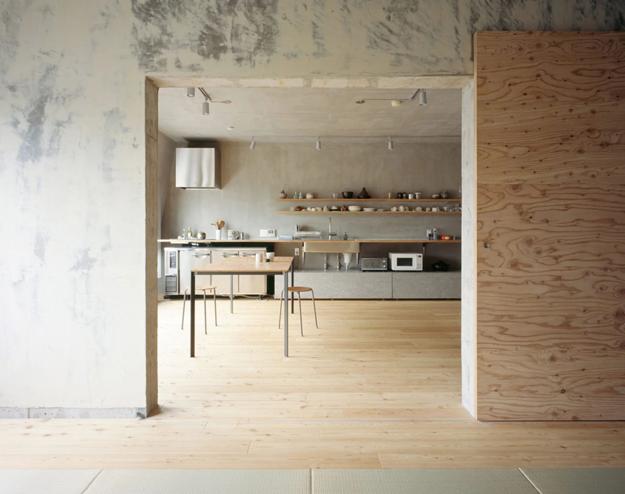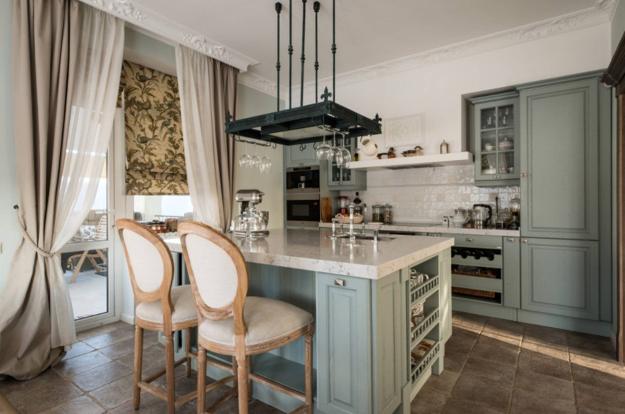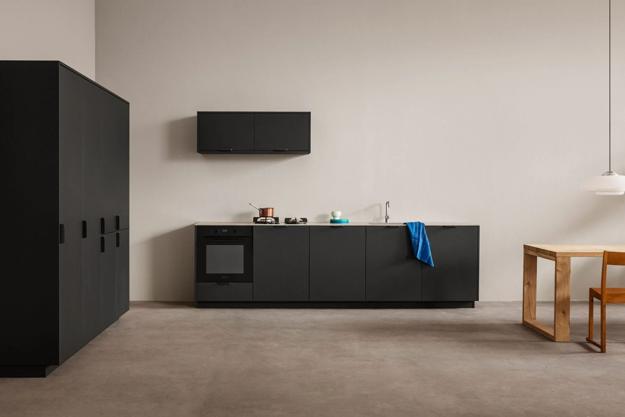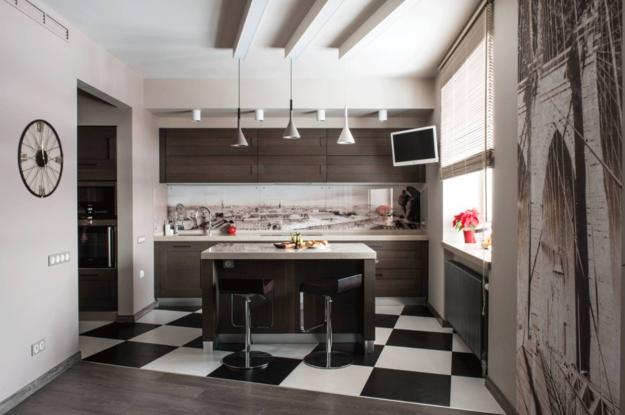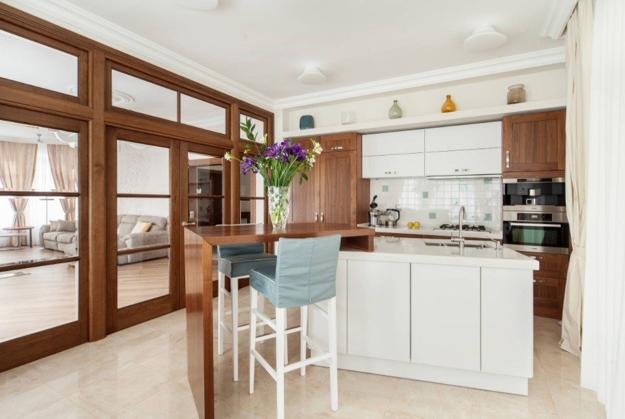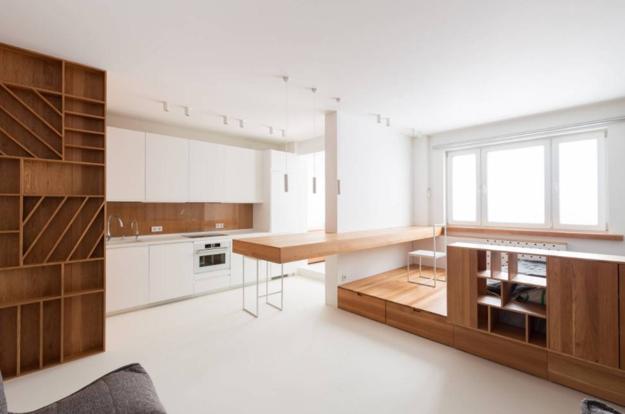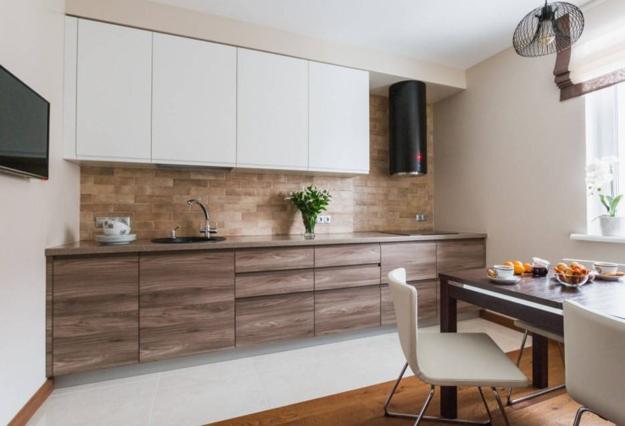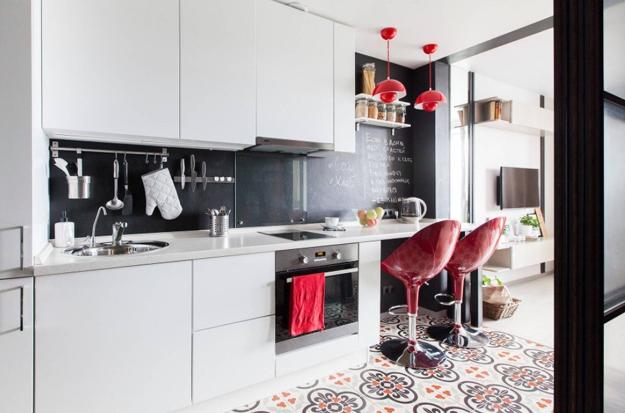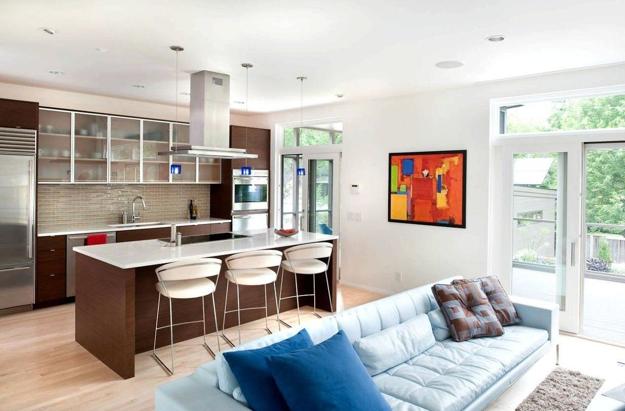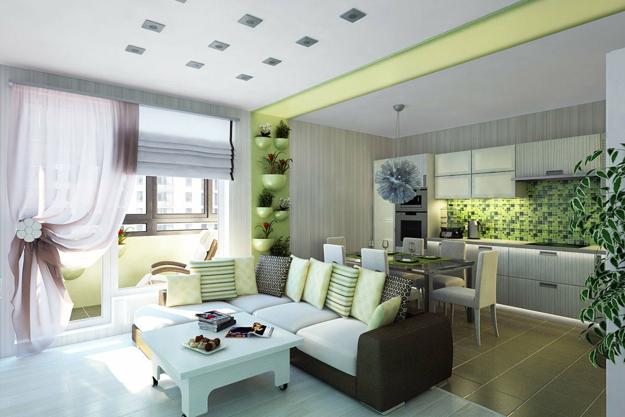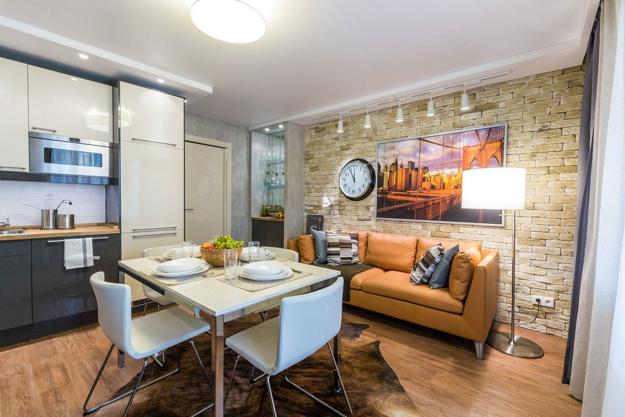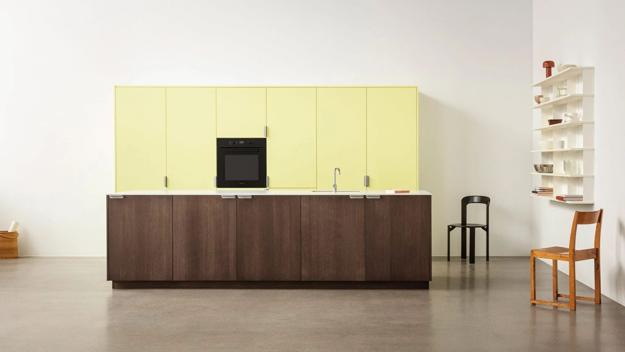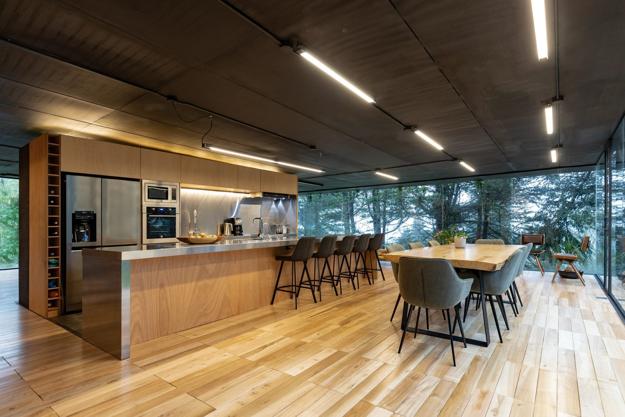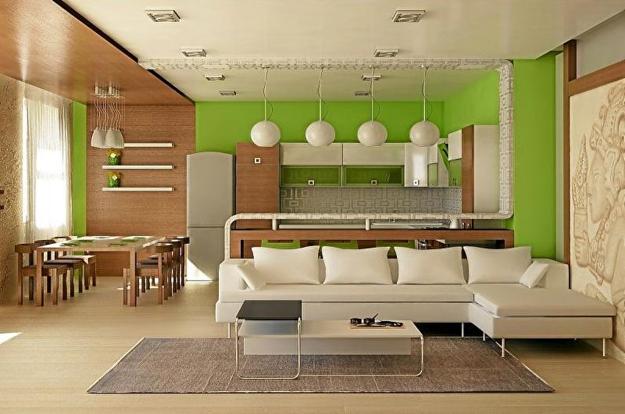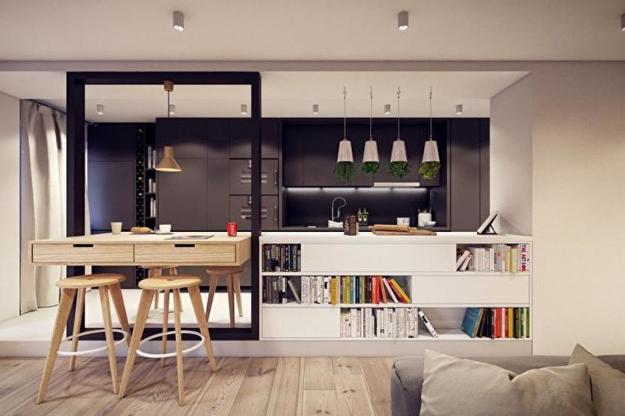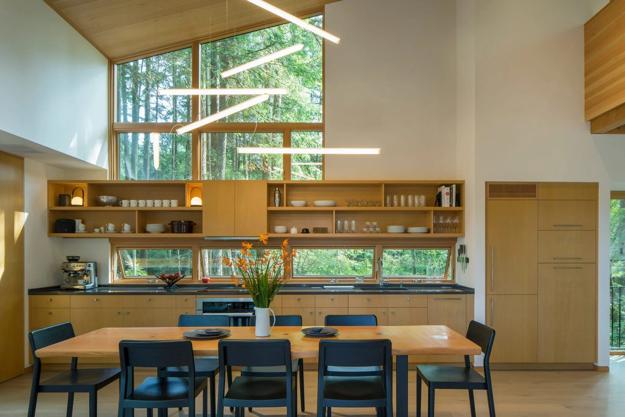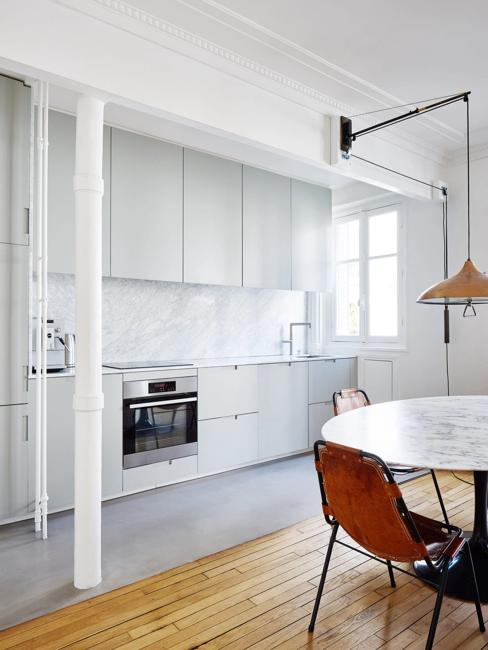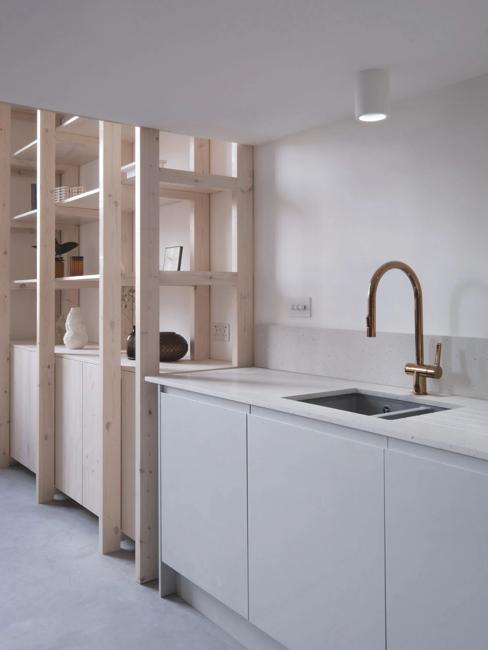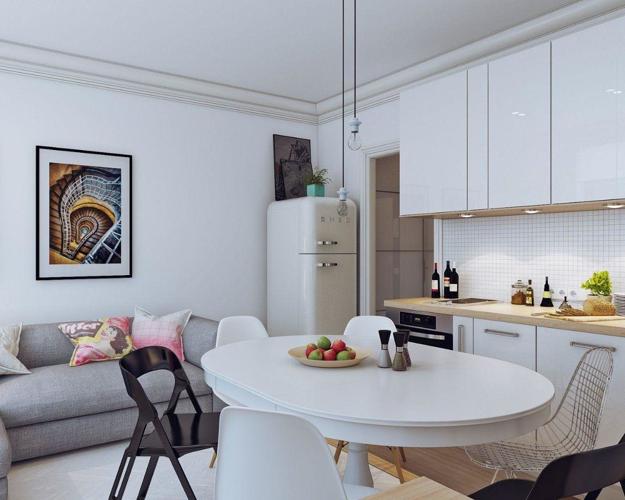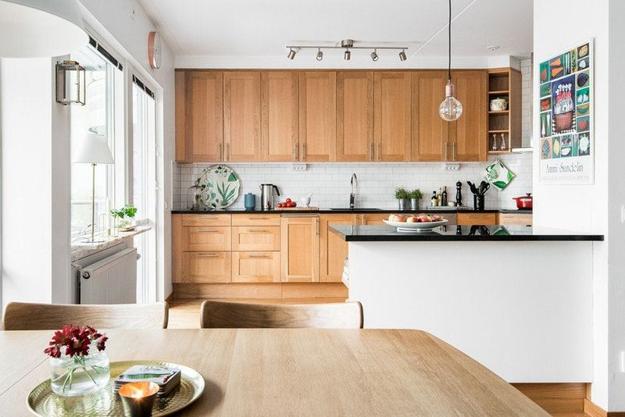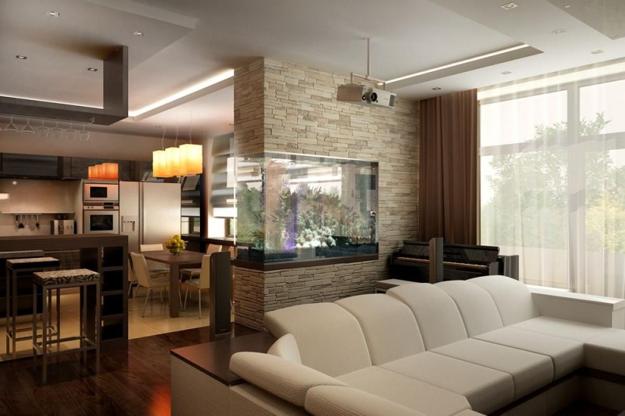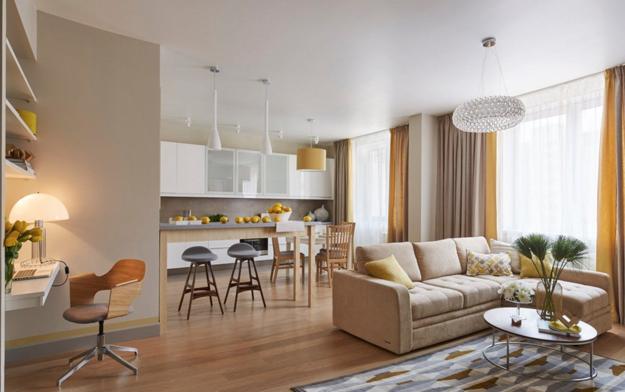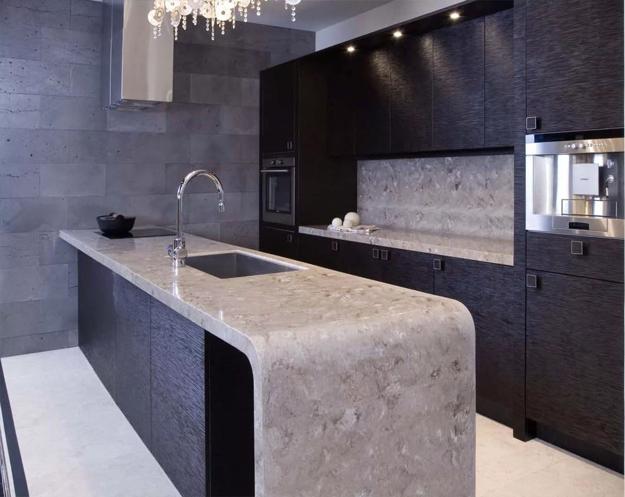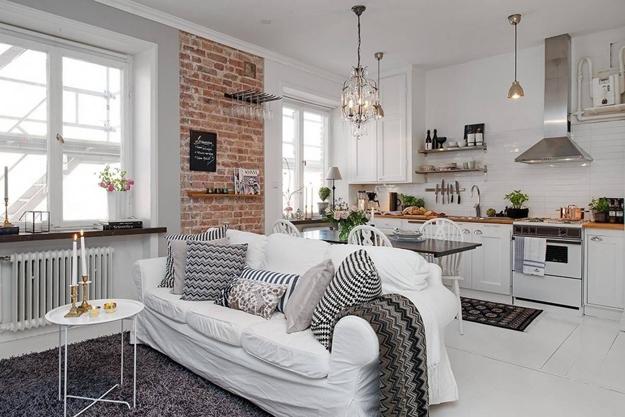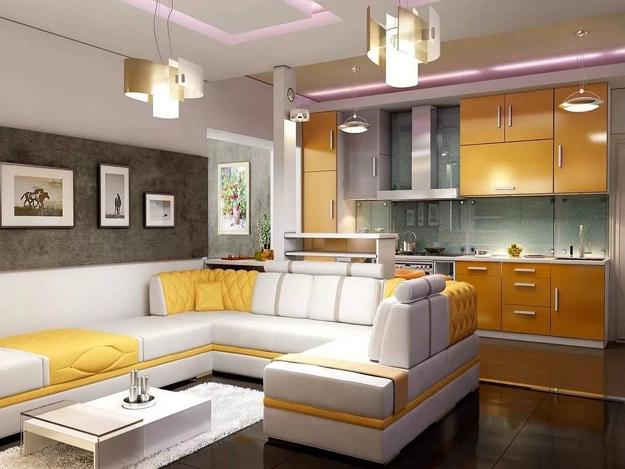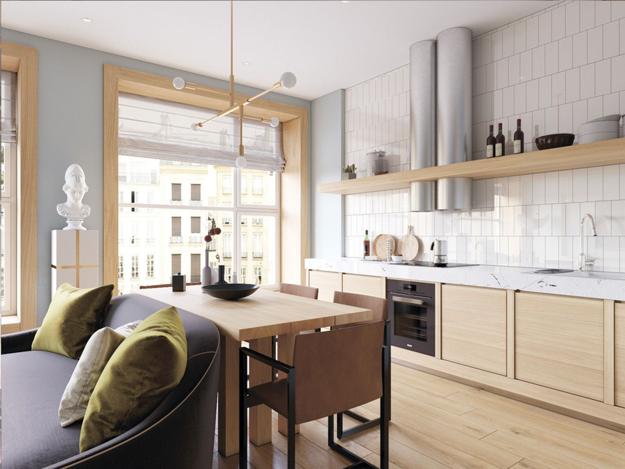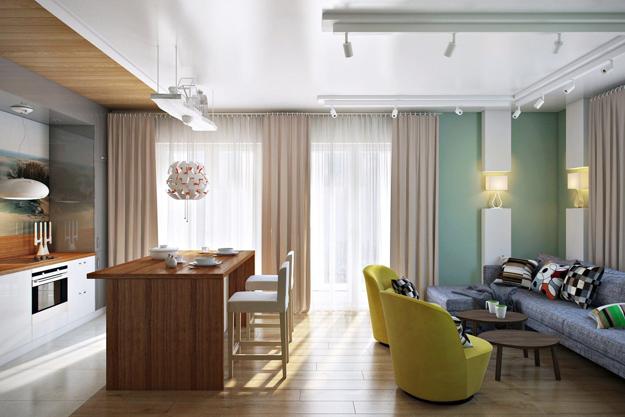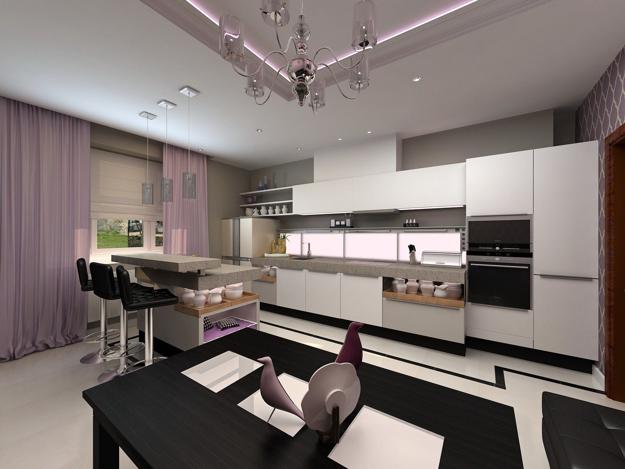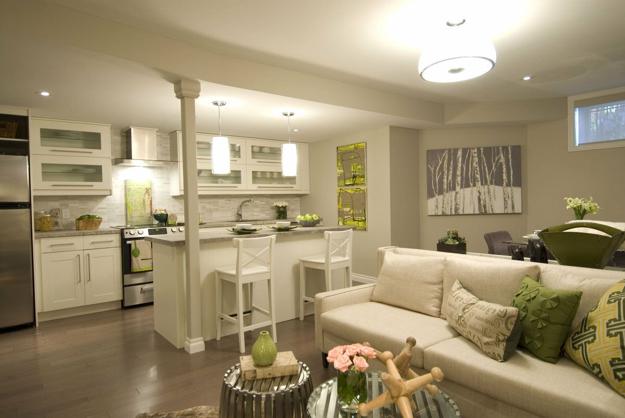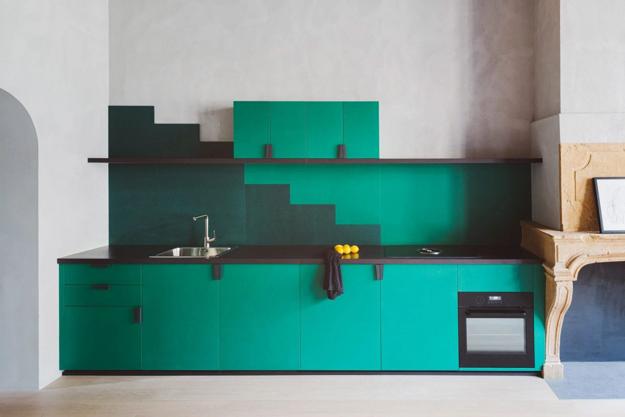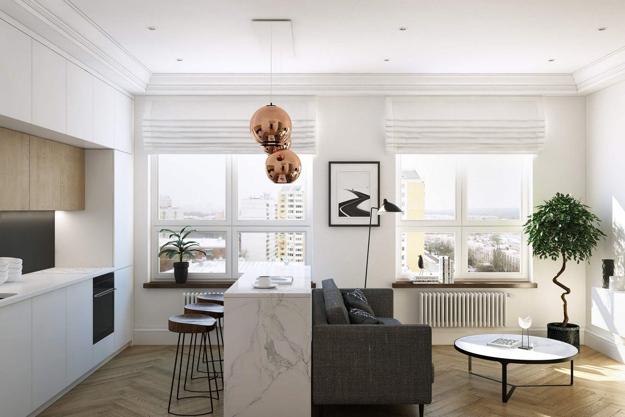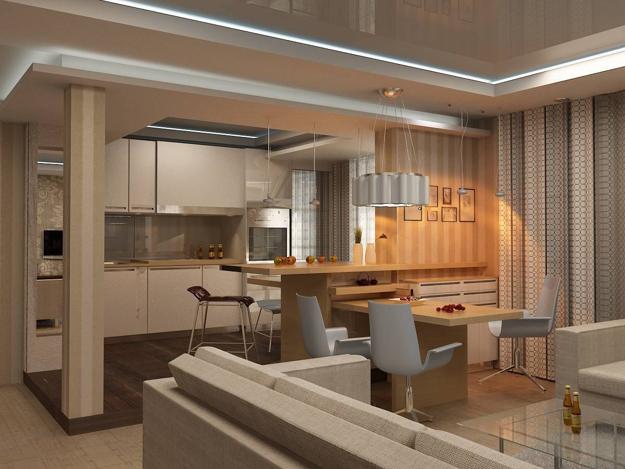 Warm metal accents are easy to incorporate into modern kitchen designs. Metal lamps, hardware, metal tiles, elements of kitchen designs will...
and enjoy free articles sent to your inbox