Sustainable Bathroom Design Trends 2022 and Practical Modern Ideas

Bathroom Ideas

Interior Design Ideas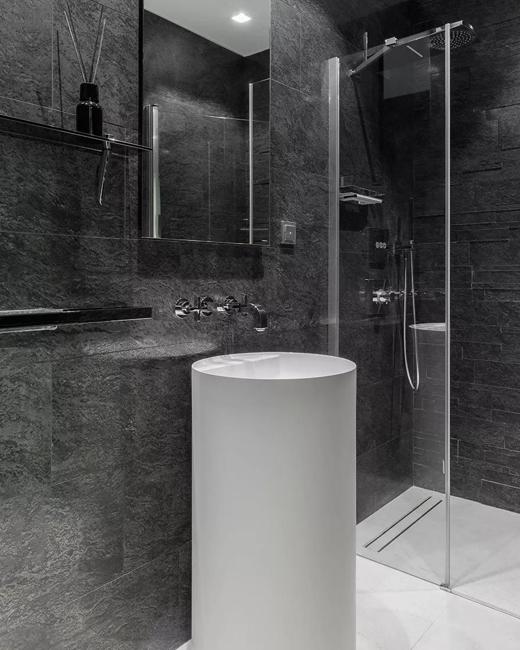 Minimalist style bathroom, glass shower designs, the latest trends
VALENTINES DAY IDEAS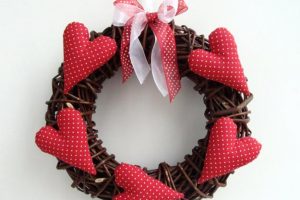 Modern bathroom design trends 2022 perfectly match minimalist style, complementing unique accents that support each other while remaining independent. Modern bathroom design ideas create a functional and comfortable environment, perfectly harmonized and balanced. Minimalist-style bathroom design aims to achieve a particular form and a perfect match. Here is the Lushome collection of modern bathrooms reflecting the latest trends 2022 and demonstrating new-minimalist ideas.
New minimalism brings elegance and comfort into modern bathroom design 2022, transforming large and small spaces, perfect for unwinding and enjoying a state of peace. Simple, minimalistic ideas fill modern bathroom interiors with air and light, giving the impression that small rooms are spacious and comfortable. At the same time, a modern bathroom remains a functional room with contemporary features and accessories. The simplicity of forms and the visual cleanliness of lines go hand in hand with thoughtful functionality in modern bathroom design trends 2022.
Good Feng Shui tips for modern bathrooms
Handicapped-friendly bathroom design
Remodeling ideas and bathroom design trends 2022
Modern bathroom design trends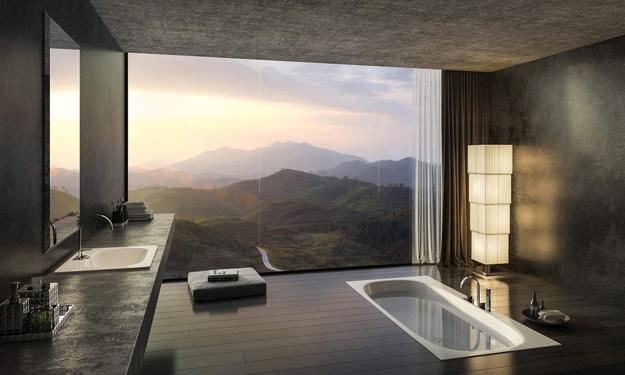 Modern design trends include comfort, safety, sustainability, and eco-friendly design. Humanity has realized the damage technological progress causes to the environment. The concepts of recycling, eco-friendliness, saving resources, conscious consumption are popular ideas supporting Green living style. Renewable materials that are recyclable and reusable are trendy. Modern home appliances with eco-friendly modes save electricity and water consumption. The elegance of the timeless design is honored. Furnishings and equipment become life companions, not fashion accessories discarded after a couple of seasons.
Small bathroom design ideas blending functionality and style
Japanese bathroom design in minimalist style
Modern bathroom design trends and wall decorating ideas
New minimalist style
Rejecting the rapidly changing trends, people select quality items and interior design ideas that will last for many years. Designers made a significant contribution to rethinking the role of the bathroom design, transforming it from a functional room into a luxury place and a home spa. The part of the bathroom design increased in creating a comfortable home. Designers ensure that people have maximum pleasure in modern homes while nature remains untouched. Lack of space and limited budgets are significant barriers to comfort, but even small bathrooms dramatically benefit from contemporary design in a new minimalist style.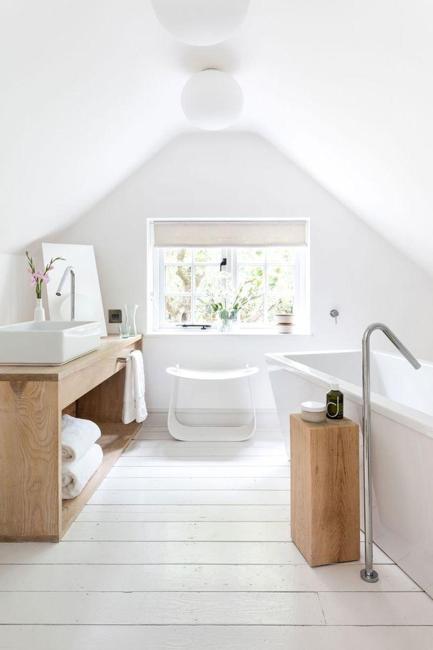 Functionality and comfort
Timelessly elegant rounded shapes attract attention. Slim silhouettes, flat surfaces, rounded corners, and balanced proportions are modern bathroom design trends 2022. An interactive control panel is another design trend that improves clarity, function, and control in modern bathrooms. Select technology allows to control the water supply, and you need to press the multifunctional knob, adjust the temperature and save water. To reduce water consumption, marked, susceptible keys and valves guarantee ultra-precise temperature and volume control.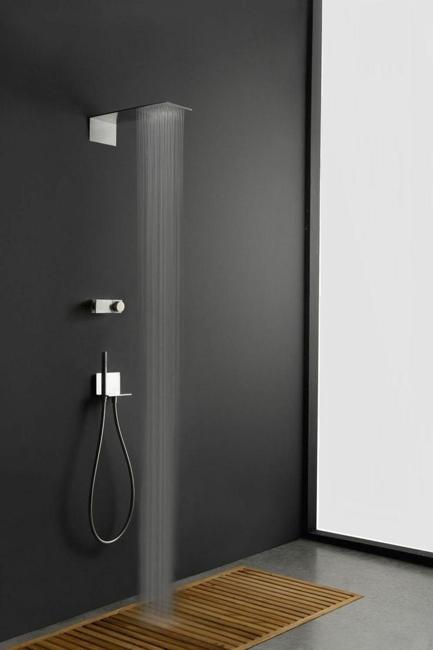 Water-saving design
The monolithic shapes are modern bathroom design trends in overhead and hand showers. A modern bathroom design is about a room of relaxation, but the everyday family life in a small apartment challenges this concept. Personal hygiene, washing, cleaning tasks require multifunctional bathroom fixtures. The retractable shower head that returns smoothly to its original position thanks to the magnetic fastening is a perfect example of bathroom involvement. You can switch between the gentle spray and the standard spray at the push of a button. All different modes consume less water.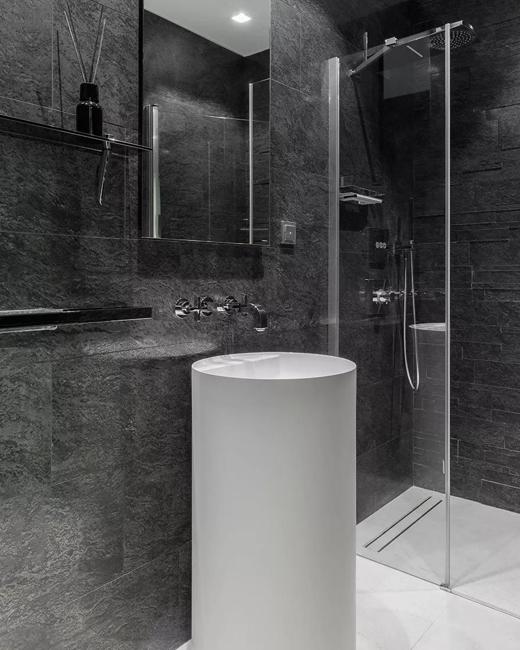 Glass shower designs
Floor-to-ceiling showers are attractive and modern bathroom design trends 2022. Cohesive bathroom interiors feature a variety of finishes, perfectly matching bathroom fixtures, and room design. New technologies with mixed air into the jet significantly save water consumption and create pleasant tactile sensations.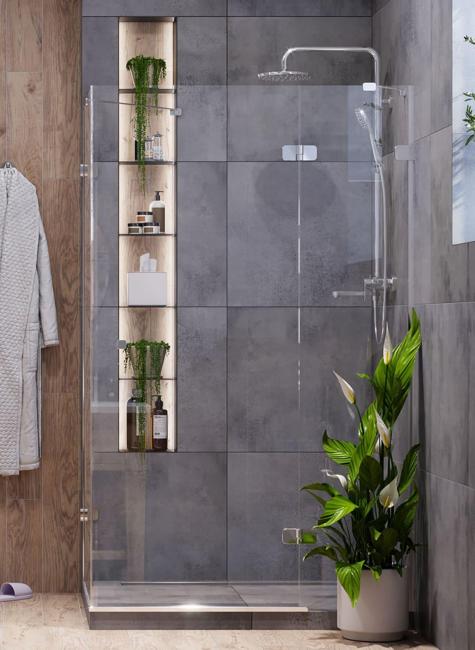 Merging bedroom and bathroom interiors
Open bedroom-bathroom design is one of the latest trends that offer surprising, provocative, and stylish remodeling ideas. The boundaries between the bedroom and the bathroom blur, creating a continuous, open space. Modern bathrooms turn into living spaces.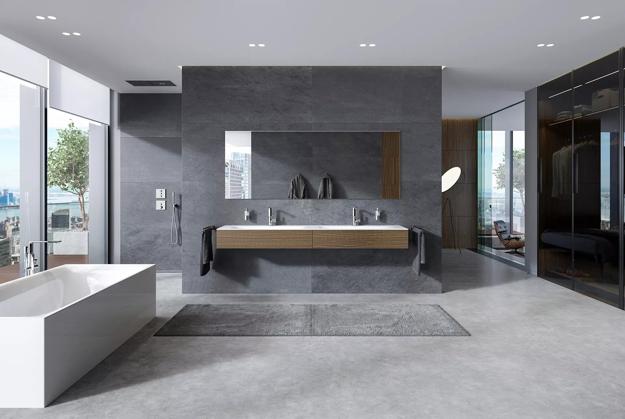 Bathroom faucets and showerheads
Faucets and showerheads are minimalistic, subtle, graceful. Pushbutton solutions are modern bathroom design trends. Fewer electronics and more faucets with mechanical buttons are among the latest trends in bathroom design.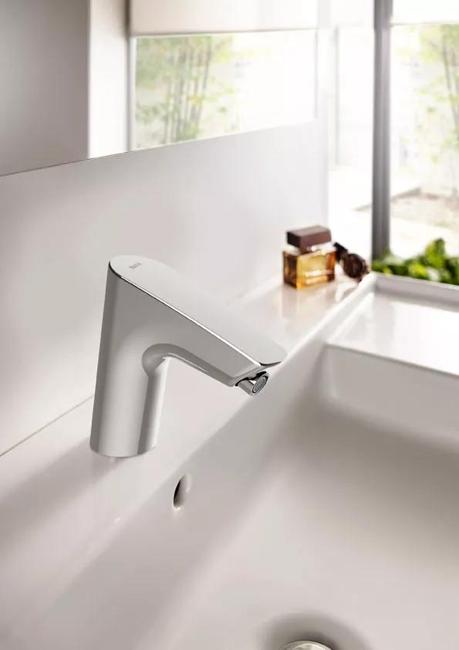 Modern bathroom remodeling ideas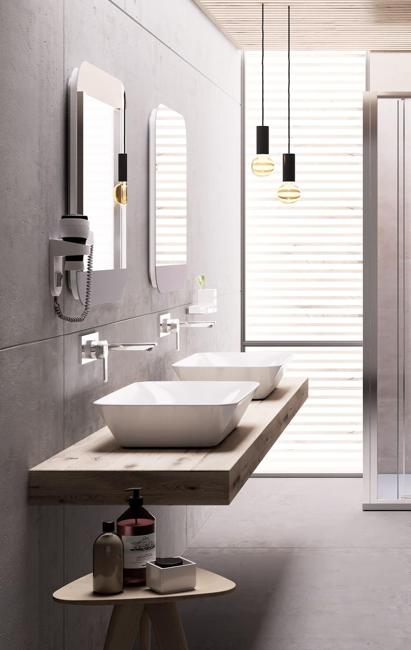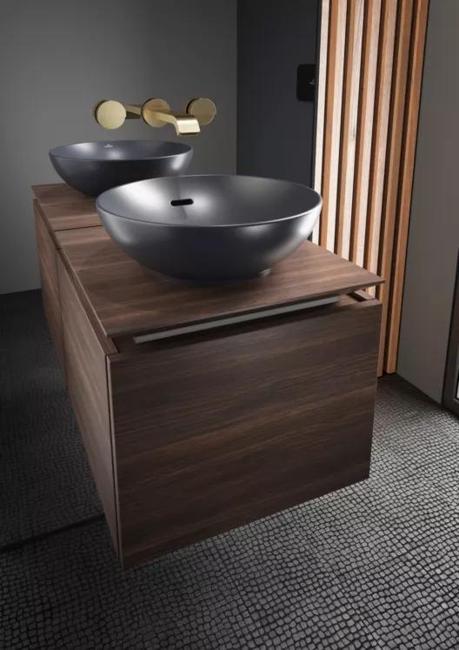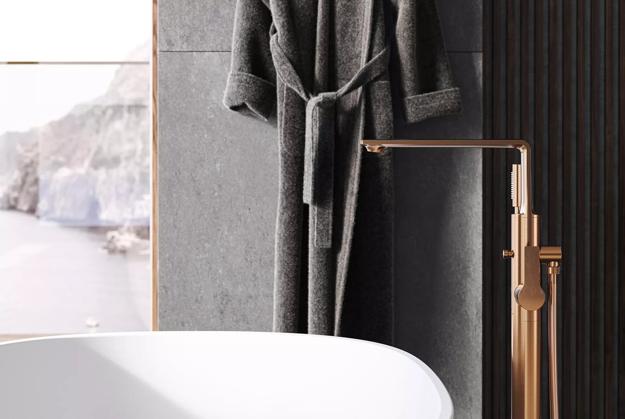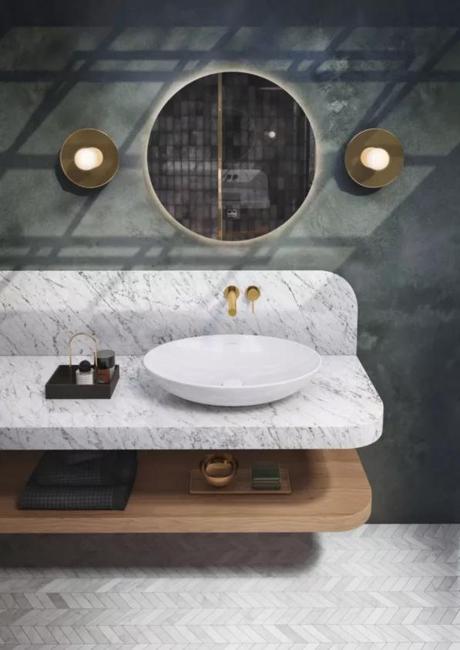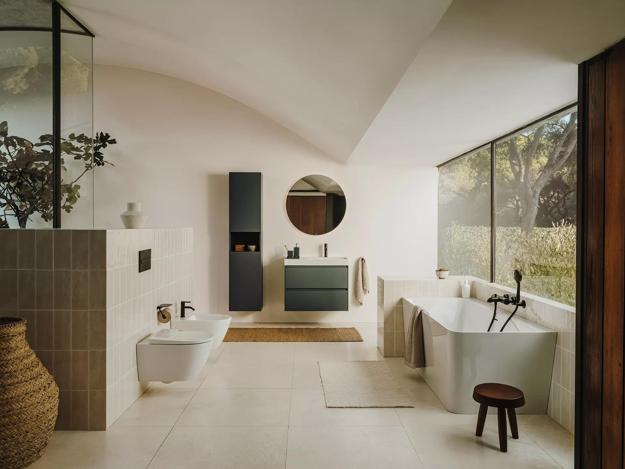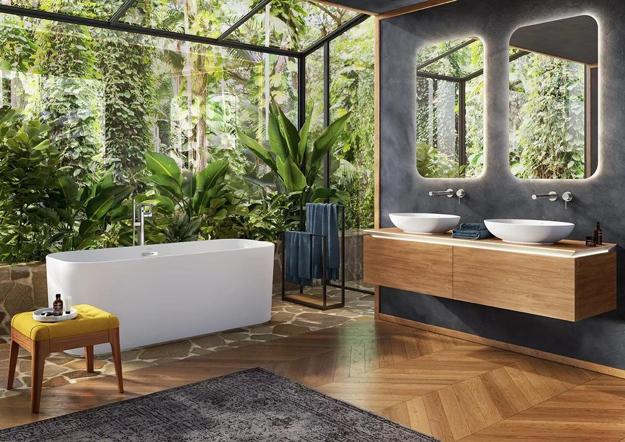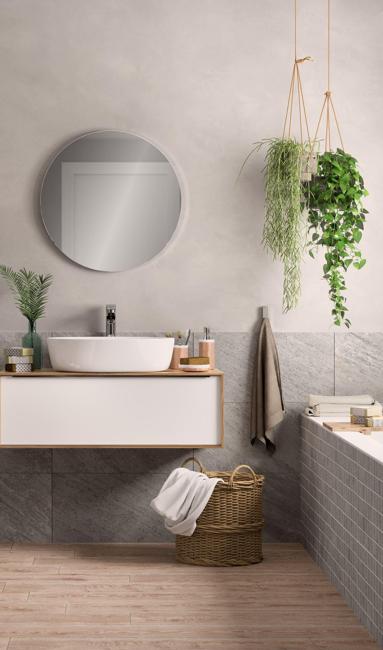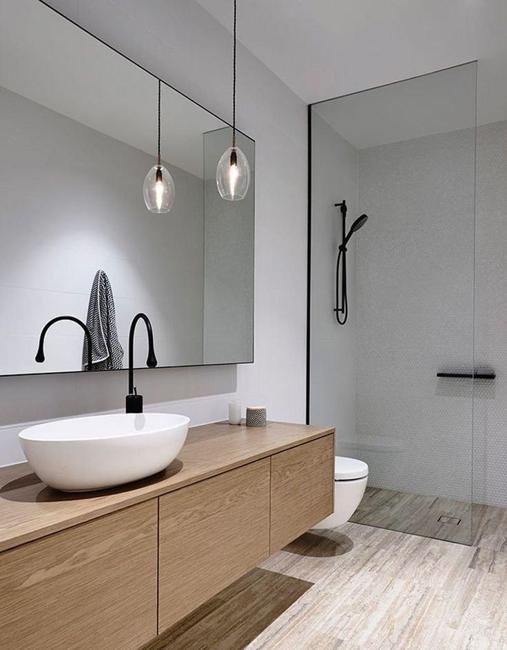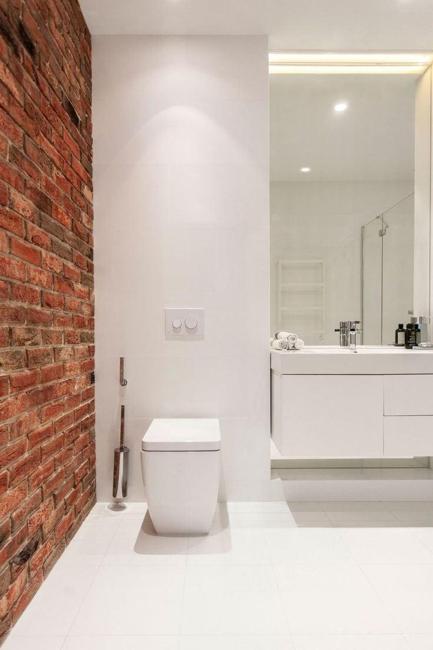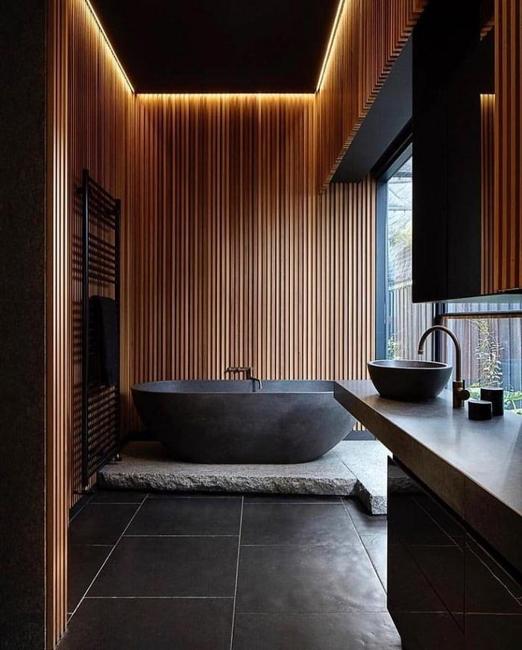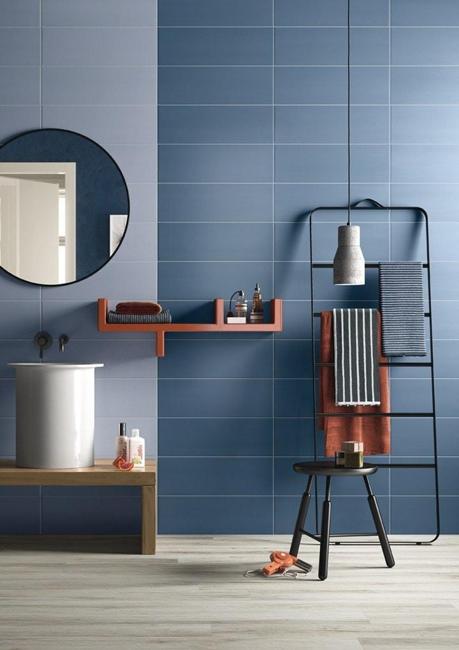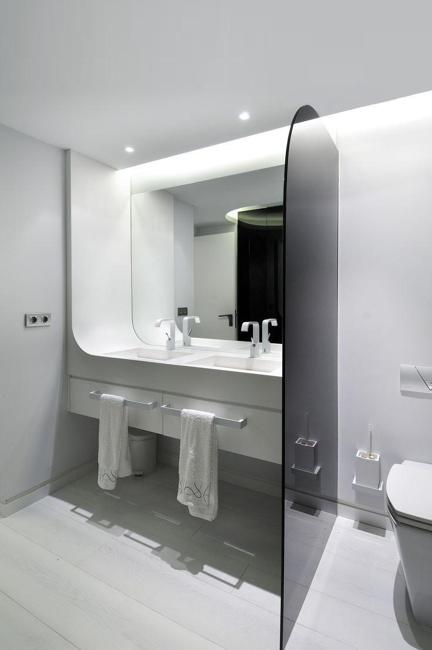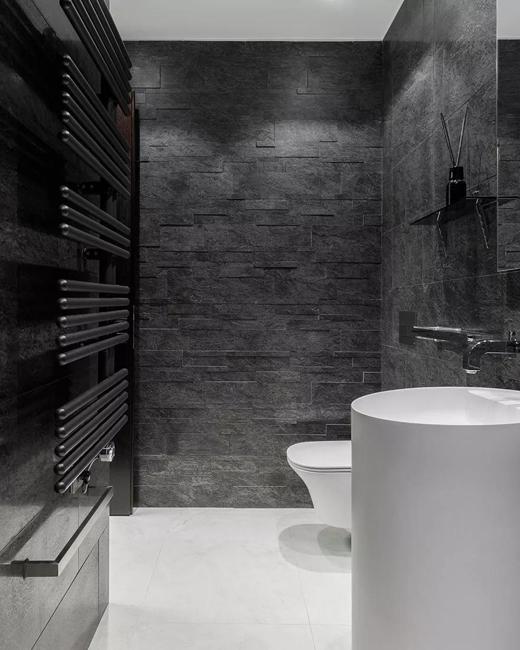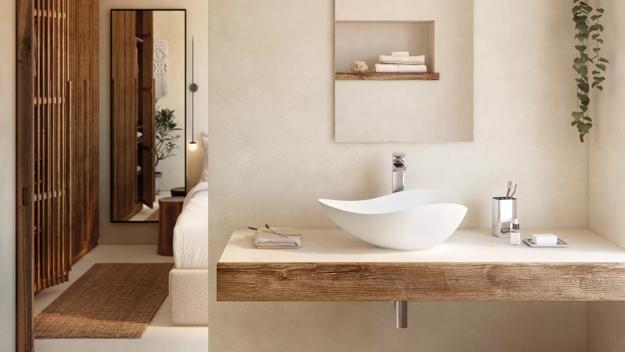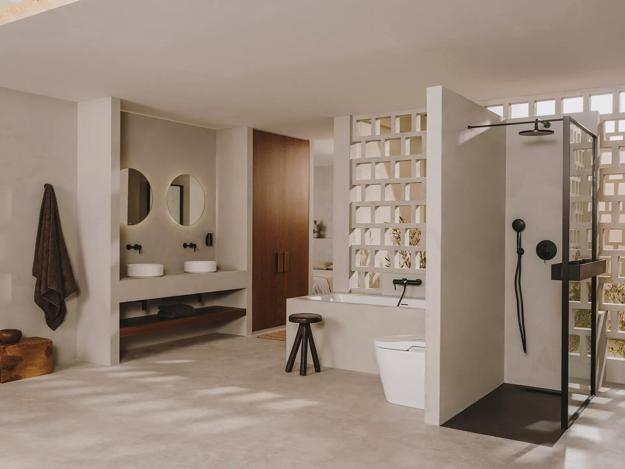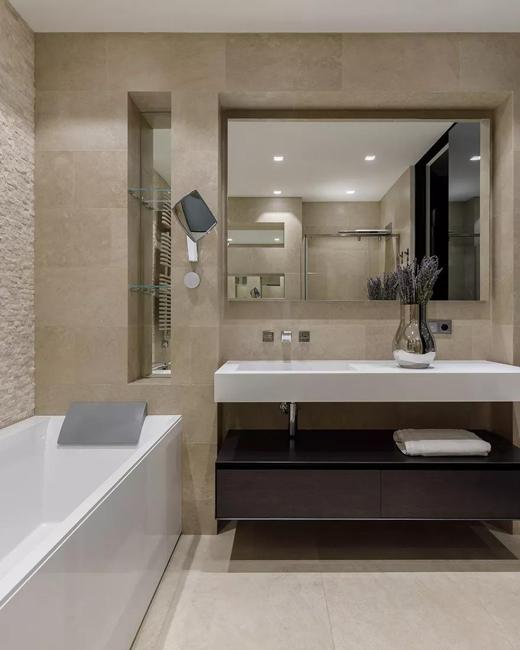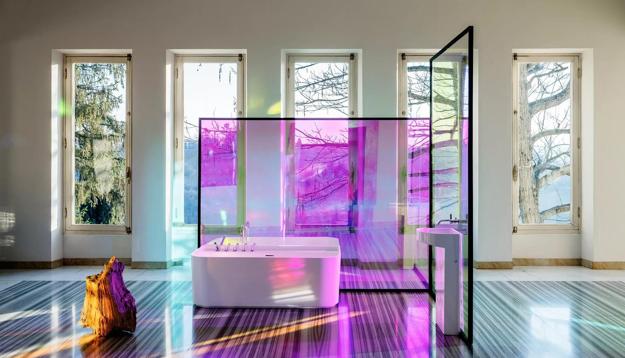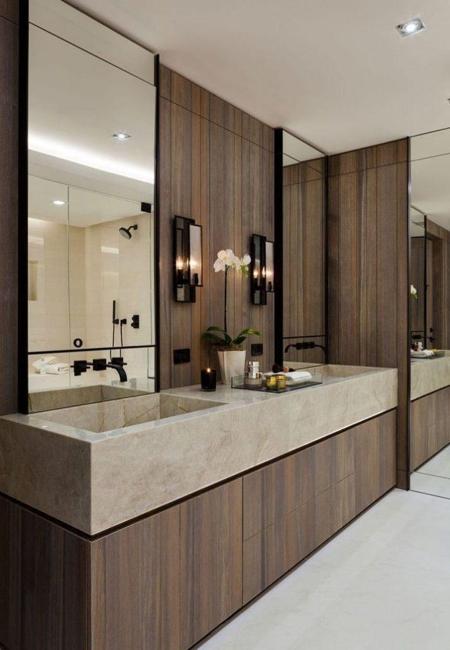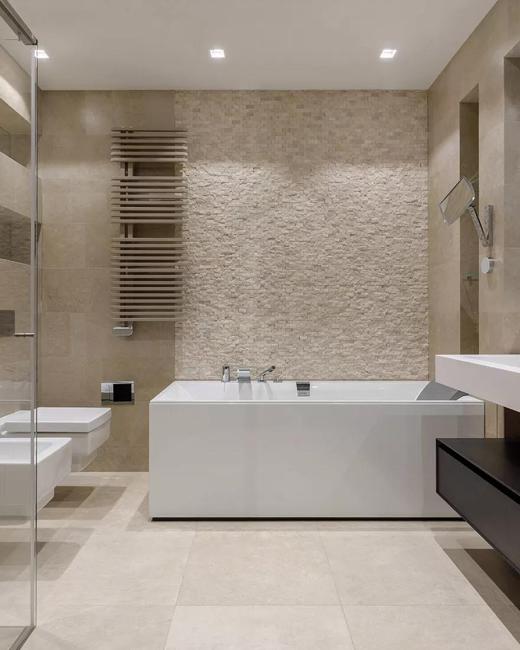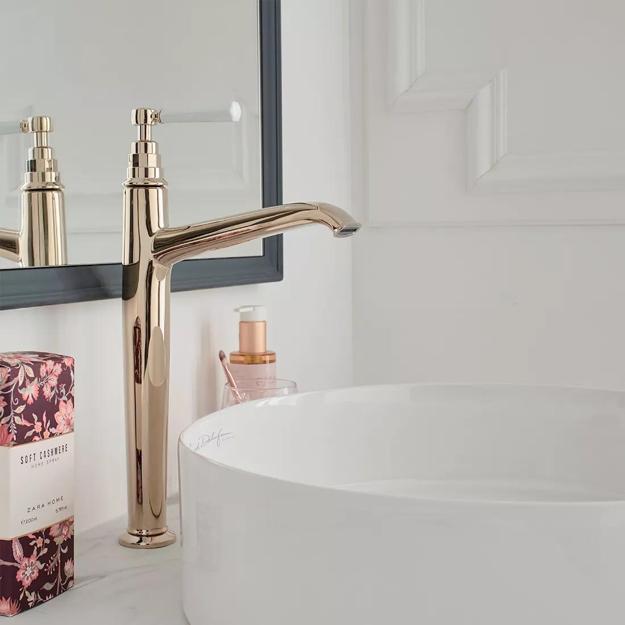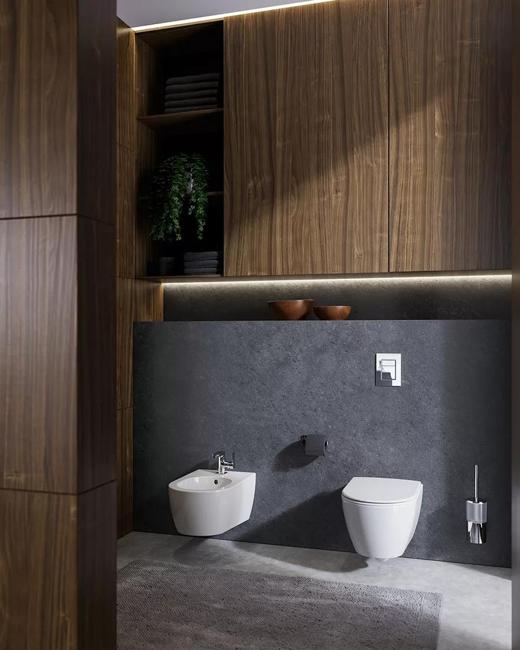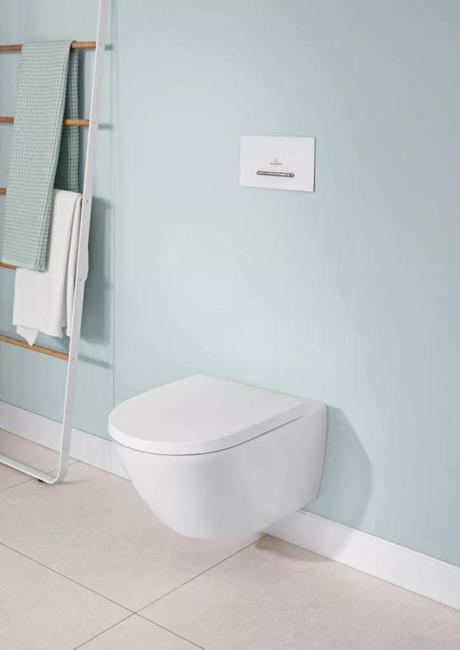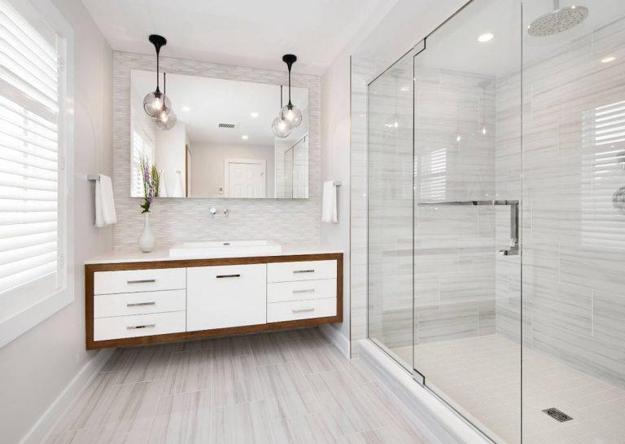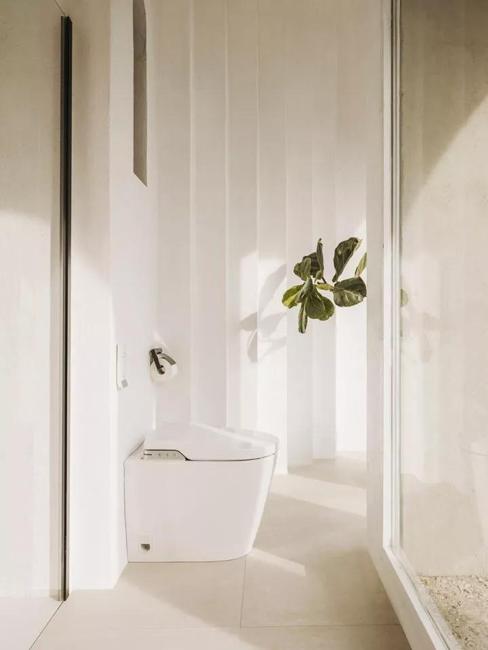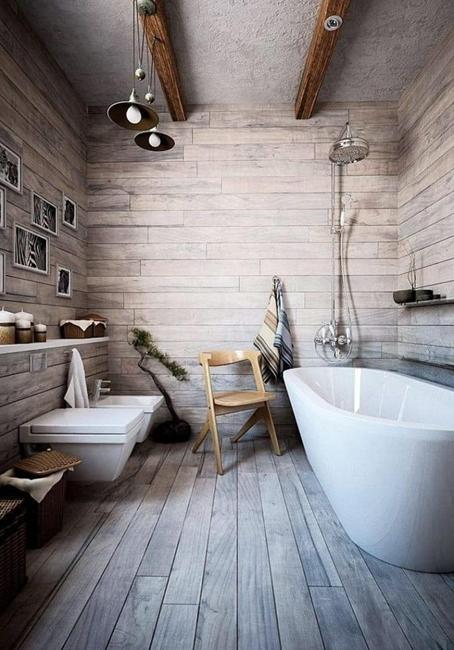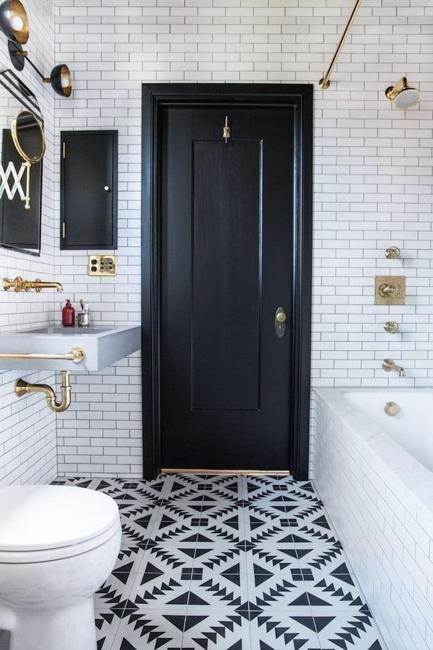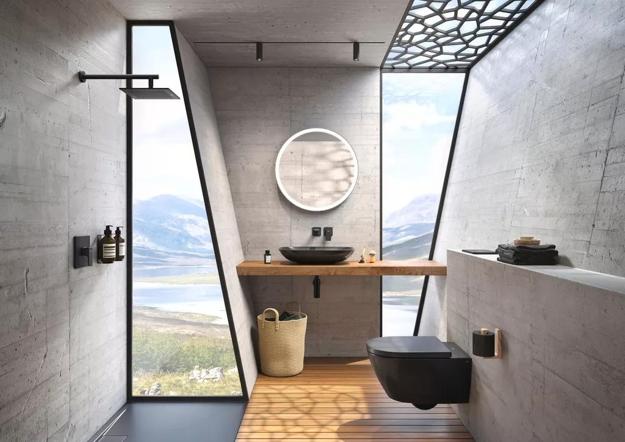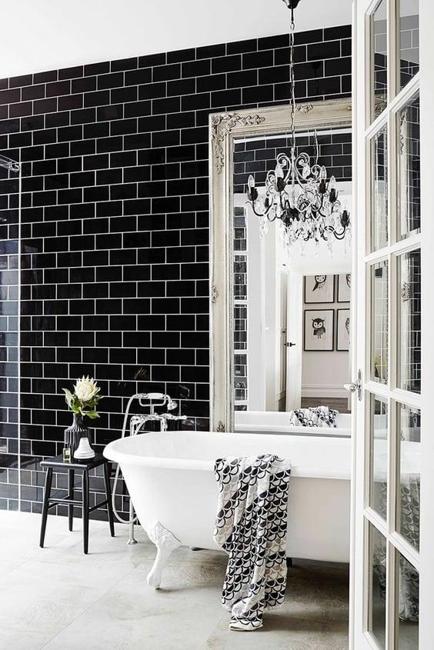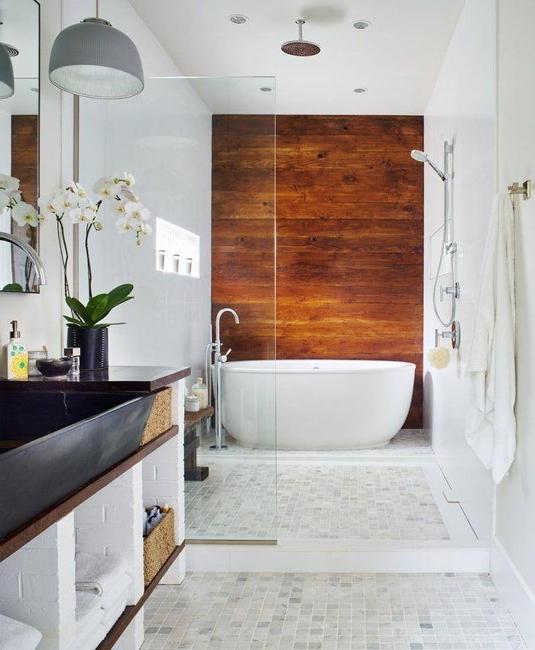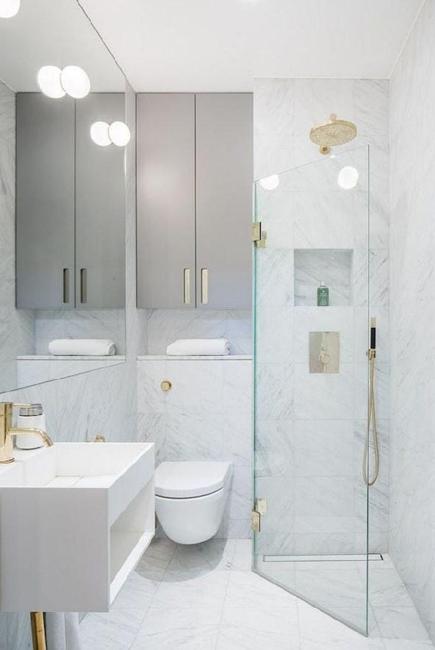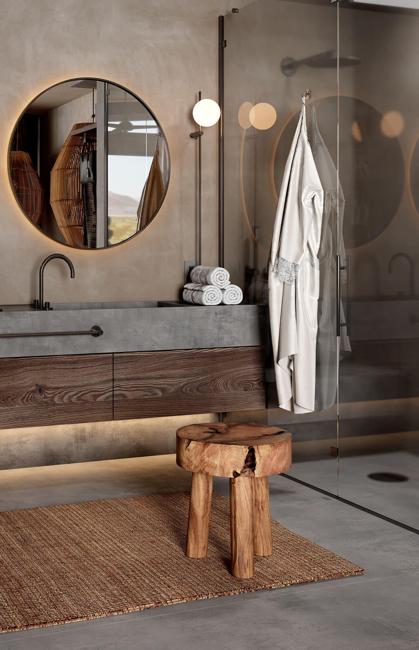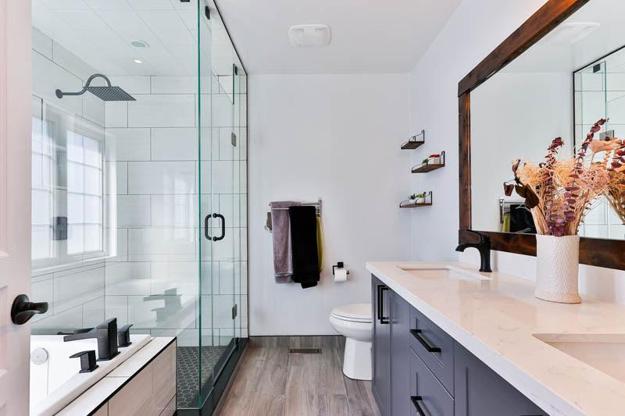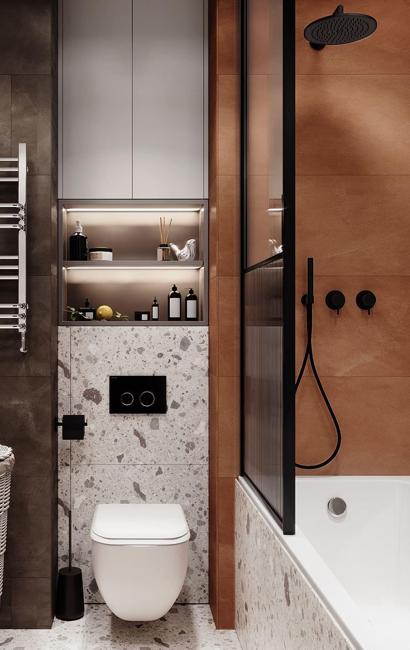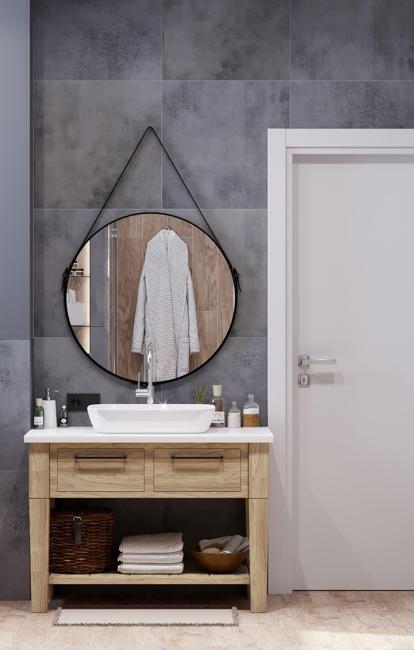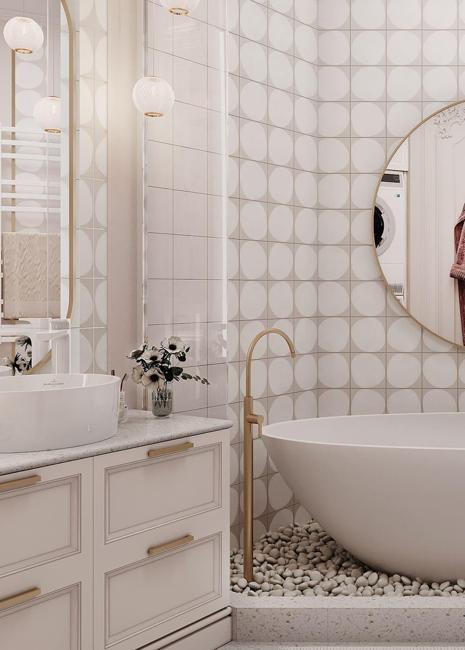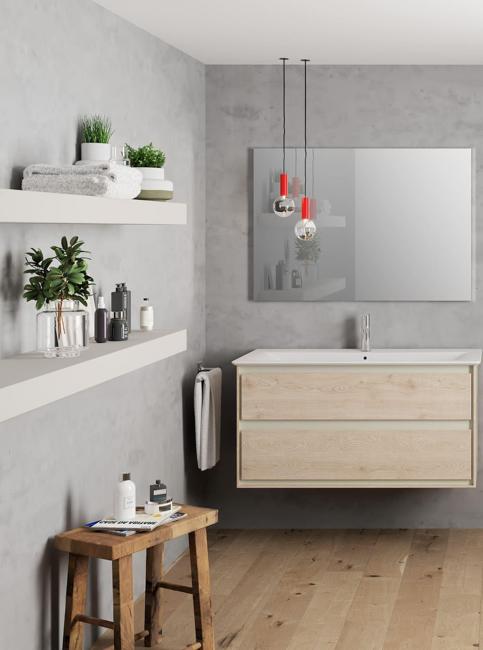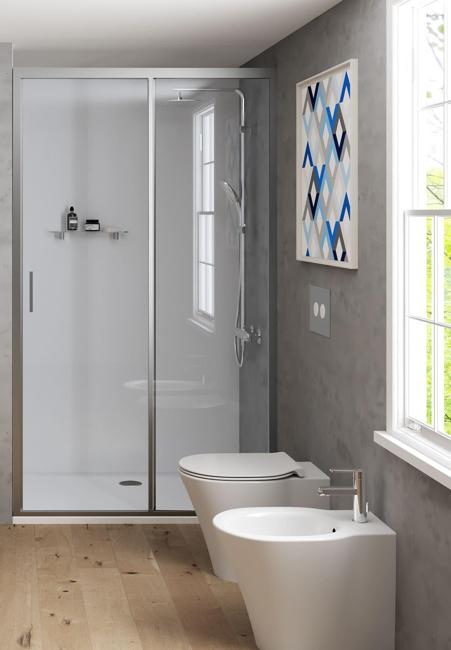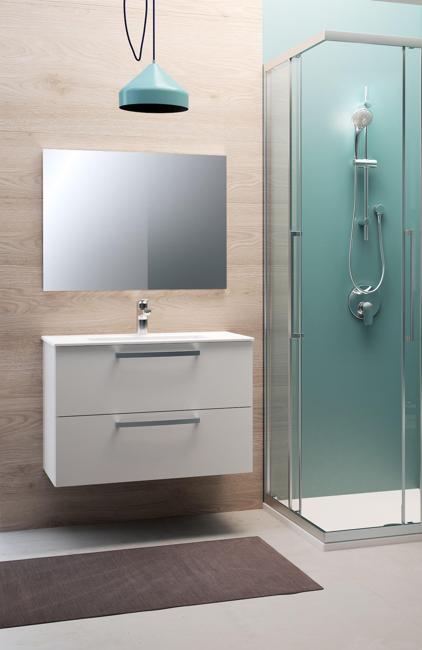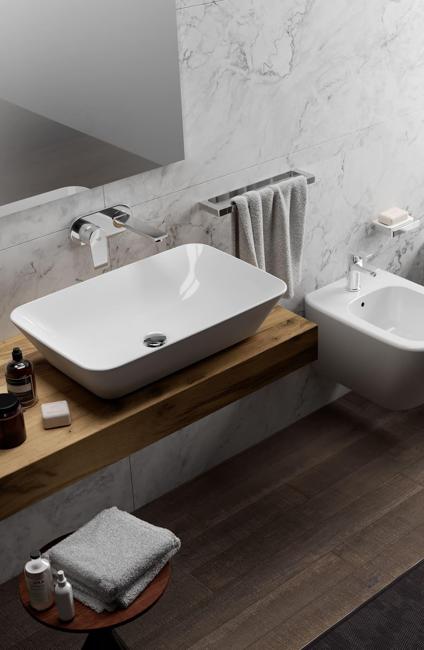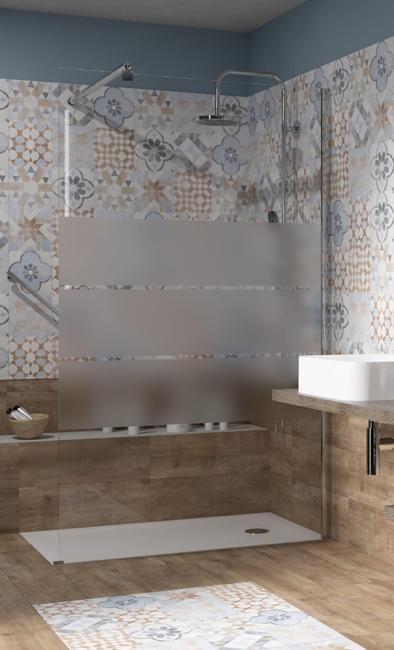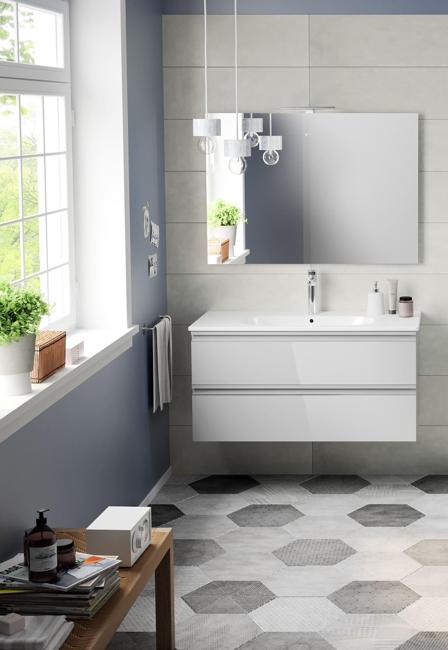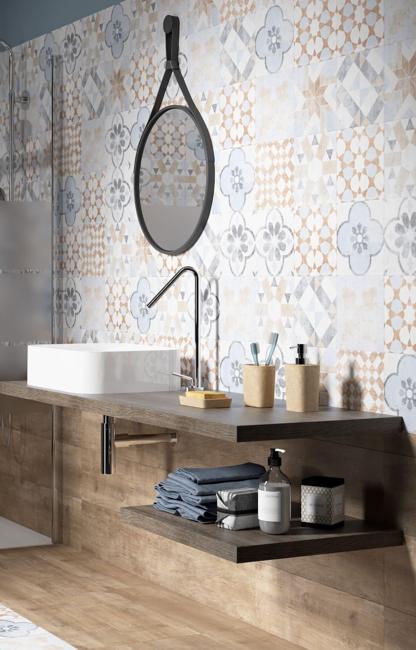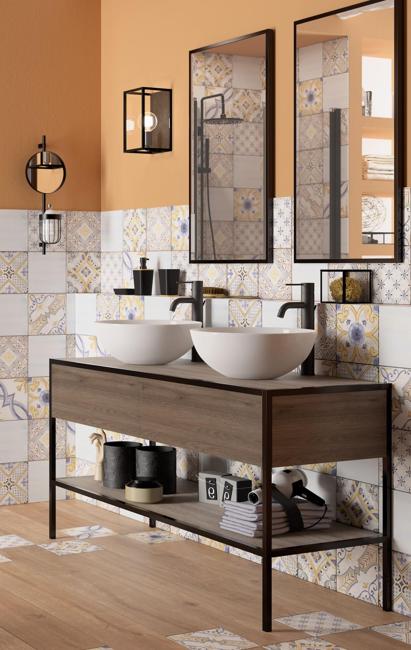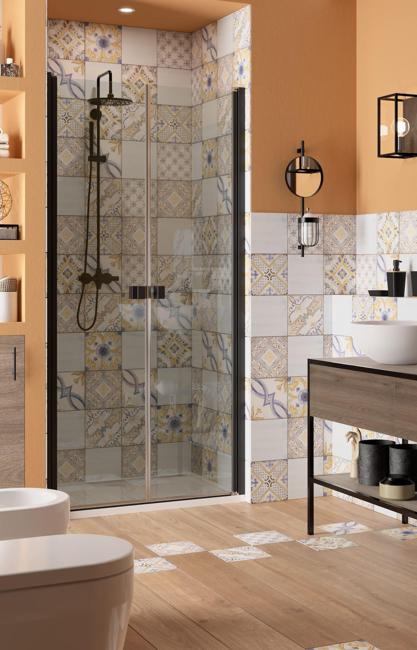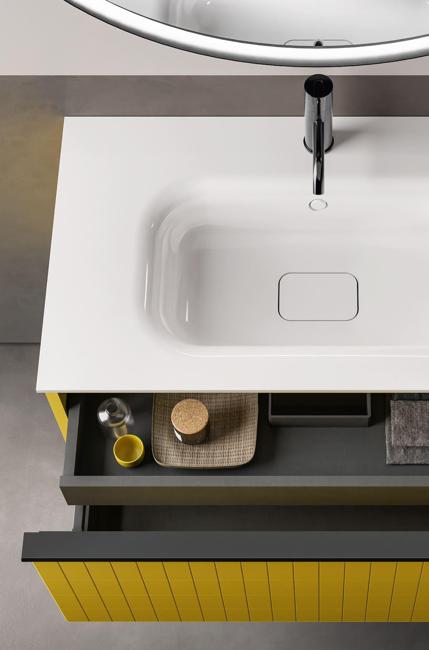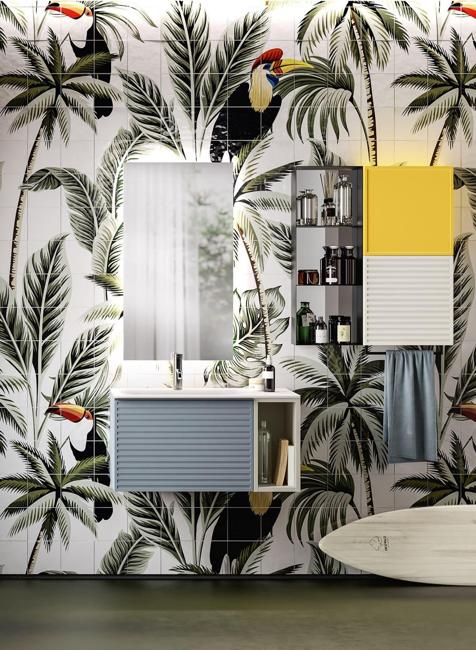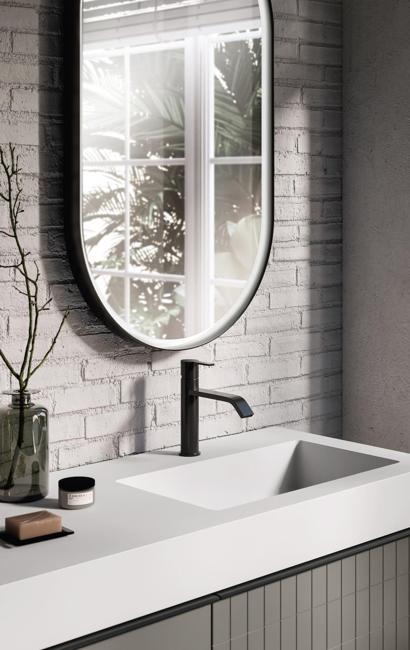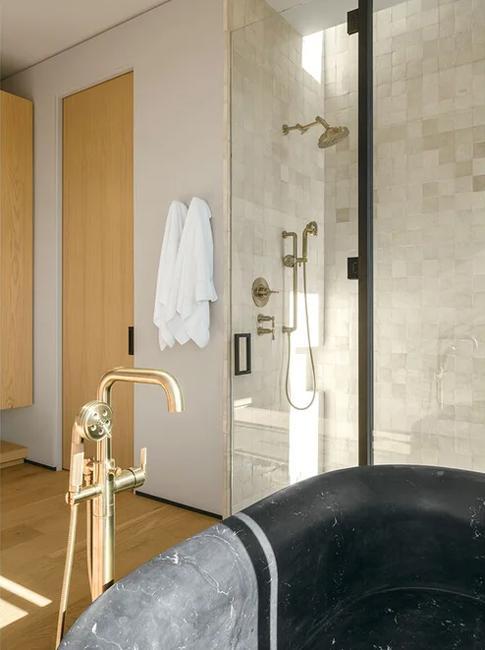 More from modern bathroom

Remodeling bathroom interiors is an essential part of creating a modern home. A beautiful, functional, well-planed, and modern bathroom design affects...