Handicapped Friendly Bathroom Design Ideas for Disabled People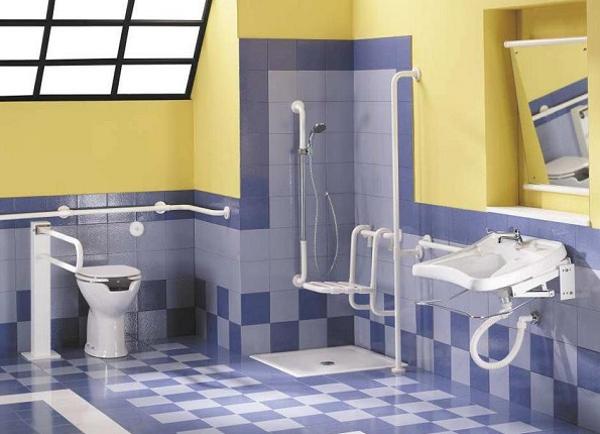 Modern bathroom design Auxilium with built in floor shower, high toilet and inclined bathroom sink
DECORATING SMALL APARTMENTS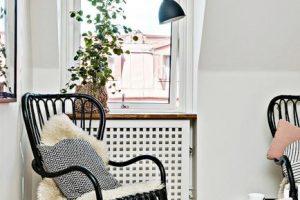 Modern bathroom design fir disabled people, especially those confined to wheelchairs,  is not simple. Comfort and safety are the main elements of handicapped friendly bathroom design. Selecting modern bathroom furniture and accessories, bathtub, shower and toilet that are comfortable and look modern, creates clever bathroom design for disabled people.
Modern bathroom design that blends attractive look, clever solutions, safe building materials and easy access are great for disabled people. The comfortable and functional layout enhance modern bathroom design for people with disabilities.
Modern bathroom design ideas that are handicapped friendly require thoughtful approach and good planning. Functional, simple and elegant bathroom design should be safe and comfortable enough to use. Angles and objects or functions which could cause difficulties or even harm handicapped people should be avoided.
Bathroom design ideas for disabled people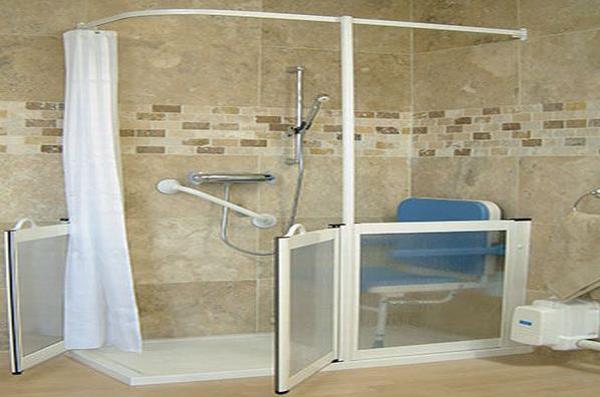 Using a bathroom is difficult enough for a disabled person, so smart bathroom design should make it easier for a handicapped user to take care of their own hygiene.
Bathroom design layout
No steps or other obstacles, wheelchair-wide doors and some free space around a wheelchair in a bathroom improve functionality and comfort of bathroom design.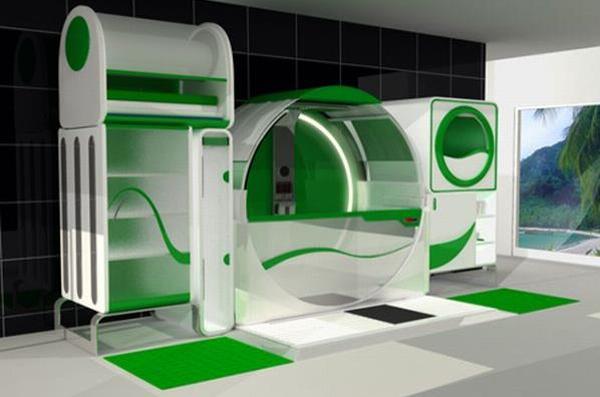 The entrance and exit should be simple, quick and easy. 32 to 36 inches wide entrance are comfortable for a wheelchair user. Folding and sliding doors, heavy curtains and traditional wide doors that can be easily locks and unlocks from the outside are ideal for functional, safe and modern bathroom design for handicapped people.
Kitchen tea kettle, ergonomic small kitchen appliances
20 raised bed garden designs and beautiful backyard landscaping ideas
Bathroom sink
For an average user who has trouble bending, a sink placed at 40 inch height is comfortable, but the height can be adjusted in according with personal preferences and abilities. For a wheelchair user a sink at a height of 30 to 34 inches and the free space underneath the sink are required for comfortable bathroom design.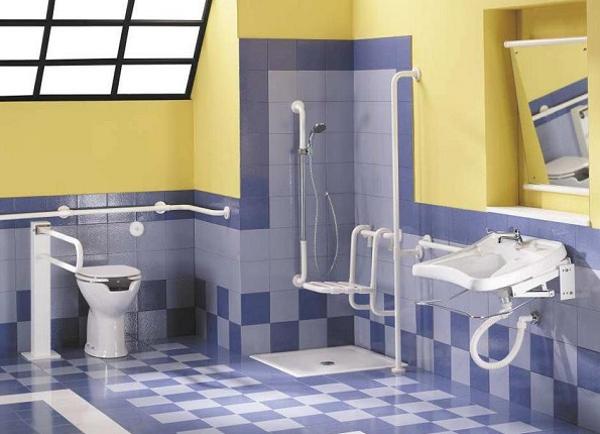 Bathtubs and shower designs for disabled people
Ordinary bathtubs are not comfortable for disabled users. Handicapped friendly and easy accessible bathroom design may include innovative walk-in bathtubs or convenient walk-in showers. Benches and wall handles , combined with shelving units and wall shelves made of stainless steel improve modern bathroom design for people with disabilities.
New bathroom tubs, contemporary design trends
Modern bathroom, toilet seat cover designs
Even roll-in shower designs allowing a person to enter in a wheelchair, are available for disabled people today. A wheelchair made of stainless steel and water resistant materials is great for taking shower in a wheelchair.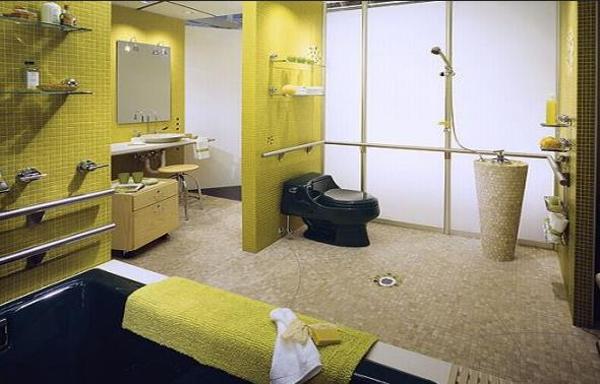 Modern toilet for disabled people
A higher toilet seat, about 18 inches is much easier for a disabled person to use. Grab handles helps a person to lift himself up. The space between the toilet and a handle on the wall is very important for comfortable bathroom design. This space is defined by the size of the user. The toilet seat should be not too far or close to the wall with a grab handle.
6 modern toilet design trends ad innovative bathroom design ideas
Bathroom remodeling, choosing the best toilet design
Only two things are really important when you want to create functional bathroom for a disabled person. Make the bathroom design safe for someone with mobility problems and ensure that using it safe and comfortable.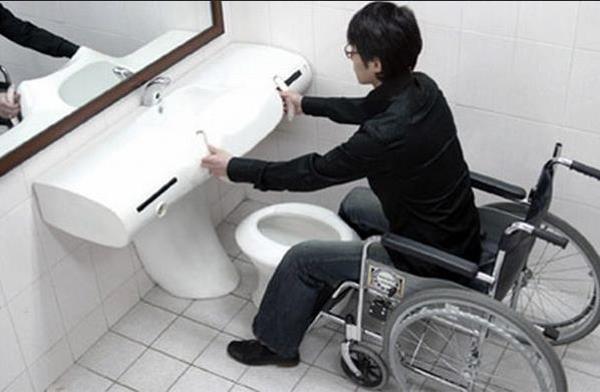 Maneuvering alone in the bathroom is very dangerous for someone who has difficulties with movement. Falling on the floor are common accidents that can occur to a disabled. Properly designed bathrooms greatly help people to stay more independent and experience safe, functional and comfortable modern bathroom design.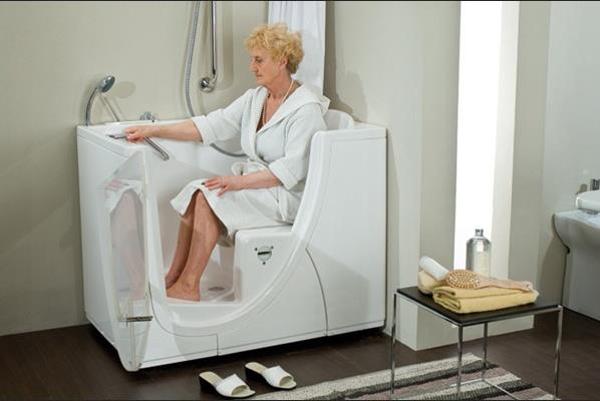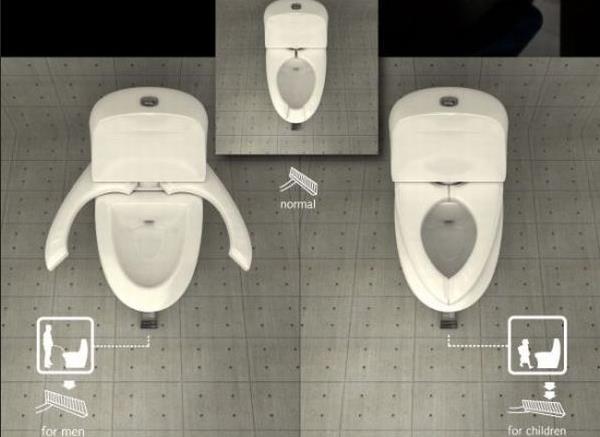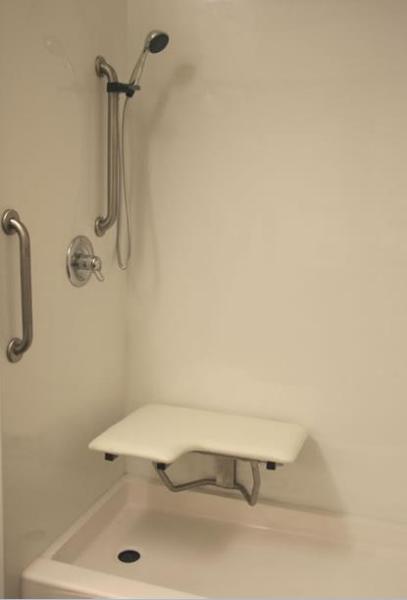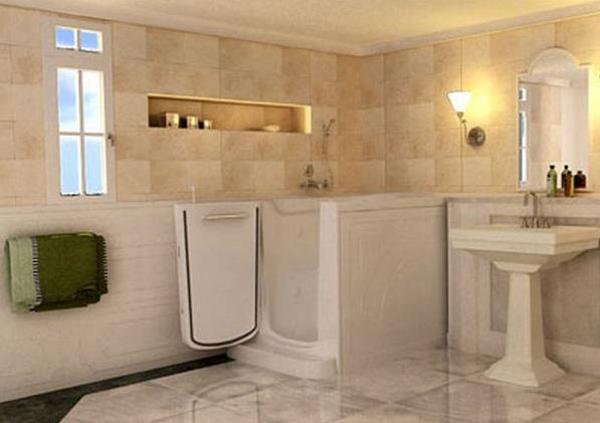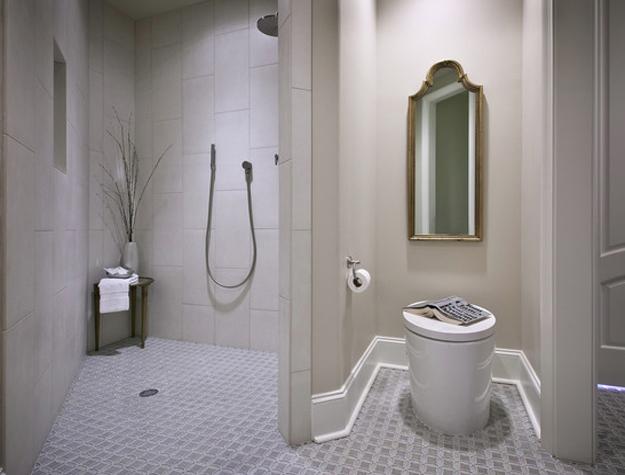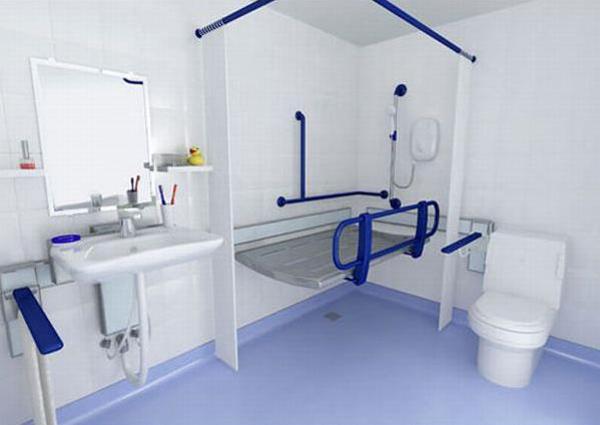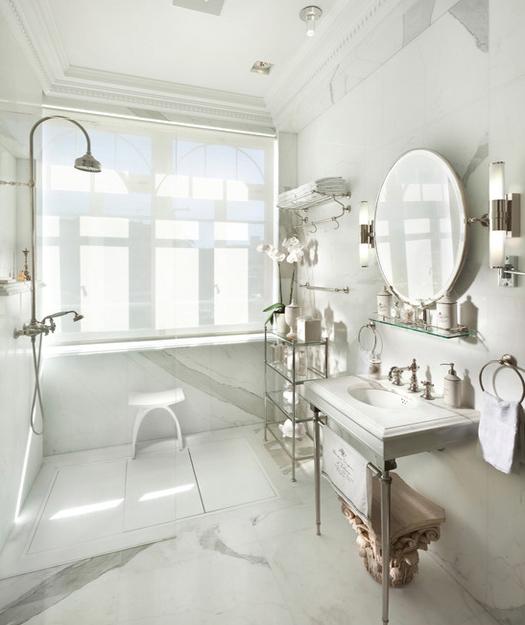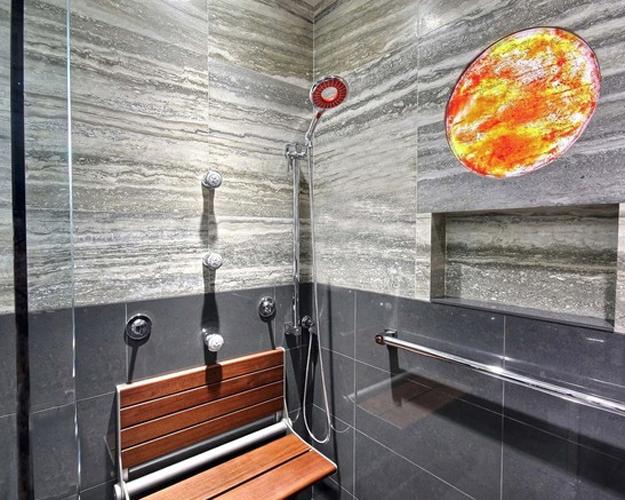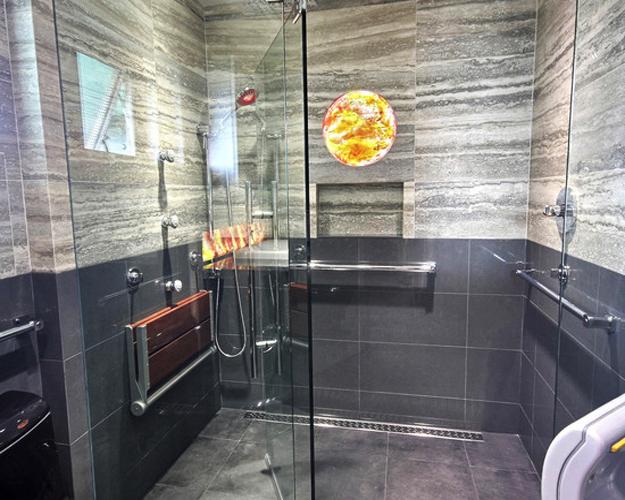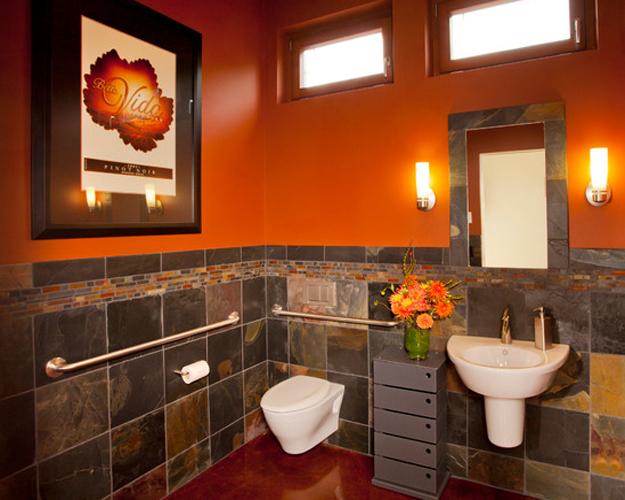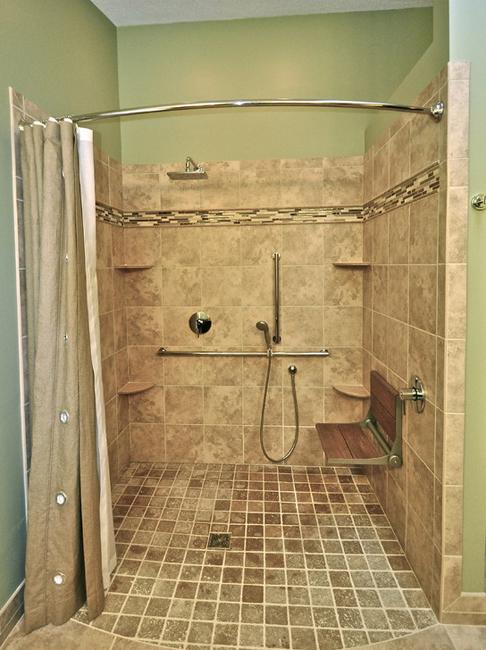 More from bathroom design

Remodeling bathroom interiors is an essential part of creating a modern home. A beautiful, functional, well-planed, and modern bathroom design affects...