6 Modern Toilet Design Trends, Innovative Design Ideas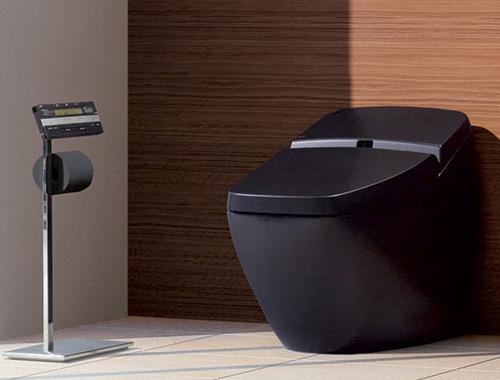 DECORATING SMALL APARTMENTS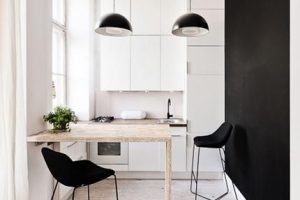 Modern toilet designs become more stylish and eco friendly.  Contemporary bathroom toilets add attractive shapes and more comfort to modern bathroom design, while delivering a complete and powerful flush, improving functionality and efficiency. Optimized water speed and force ofa  high efficiency modern toilet create a dynamic flow that rinses the bowl surface with every flush. Modern toilet design maximizes water flow to provide cleanliness and efficiency, supporting sustainable and green living concepts.
Great performance of modern toilets comes down to the ideal combination of power, cleanliness, plug resistance, style and eco friendly design ideas. Contemporary bathroom toilets look modern and attractive, offering space saving solutions for small bathroom design and emphasizing spacious design of luxurious bathrooms. Classic round toilet bowls and fresh contemporary shapes with skinny water tanks create comfortable and beautiful modern bathroom designs.
New materials, used for modern toilet seats add more comfort and style to bathroom designs. Contemporary toilets are no longer for nature calls only. Modern toilets are designed to impress, to add more beauty to bathroom interiors and help the environment. A contemporary bidet or space saving combinations of a modern toilet and bidet complete the ensemble.
Bathroom remodeling, choosing the best toilet
Modern bathroom toilet seat cover designs
Kids bathrooms, playful and safe bathroom design ideas
Contemporary toilet design
What used to be a simple necessity has become an integrated element of modern bathroom design. A quick roundup of modern toilet design trends reflect important contemporary concepts, green living and sustainable design ideas, offering unique ways to create efficient environment and express yourself.
Modern toilet design trends
Time passes, interests and priorities are changing, but the desire to have fun remains unchanged. Interesting and unusual modern toilets and innovative contemporary design ideas show toilet bowl and modern bathroom design trends that make green living lifestyle more comfortable and attractive, saving space, recycling the human body waste and monitoring people health.
Eco friendly recycling toilet designs
Modern toilet design ideas reflect environmentally friendly concepts. Water saving and recycling toilet designs offer various ways to use fluids from the human body, transformed into a useful fertilizer for green plants and flowers. Built-in special filters clean the urine, maintaining the desired acidity and an appropriate level of sodium in the processed liquid. Green plants and flowers get the nutrition from trace elements, necessary for the growth.
Space saving toilet designs
Designers invented the way to avoid raising and lowering a toilet seat cover. One of contemporary toilet designs offer turning 180 degrees toilet bowls that are transforming into comfortable and modern bathroom fixtures for men and women. Other contemporary toilet designs combine two different parts for men and women to provide more comfort, while offering space saving solutions for modern bathroom design.
7 tips fpr small bathroom remodeling
Unusual sinks for stylish bathroom design
Health monitoring toilet designs
The design idea of ​​turning an ordinary toilet into a medical laboratory, particularly for sick and older people, is logical and useful. Daiwa House has created a unique modern toilet that can detect blood sugar levels while a person is using a toilet. Contemporary toilet design offers to measure blood pressure using the system, built-in the armrests, and weigh a person before and after. All data can be displayed on the wall or printed for the medical record.
Minimum contact contemporary toilet design
Designer Nelson Ayala suggests the modern toilet design and the relaxing leaning on elbows and knees position. Attractive and unusual contemporary toilet design with soft pillows provides comfortable human body position and minimum contact with the toilet bowl.
All-in-One modern toilet design ideas
Conceptual toilet design ideas All-in-One from designer Dang Jingwei offer modern bathroom fixtures for those who like to relax in the bathroom. The space saving modern toilet includes the mirror, vanity, mini-table and small heater for functional small bathroom design.
Contemporary toilets with projector
Wonderful modern toilets with projectors allow to continue watching favorite shows, creating interesting and comfortable bathroom design.  Contemporary toilets with projectors are perfect solutions for those who do not want to miss the winning goals or exciting game moments while using a toilet.

What time is it? It's singing bird o'clock! This unique timepiece is bringing the fresh vibe into spring decorating, making elegant...