Bathroom Remodeling, Choosing the Best Toilet

Bathroom Ideas

Green Design Ideas

Home Staging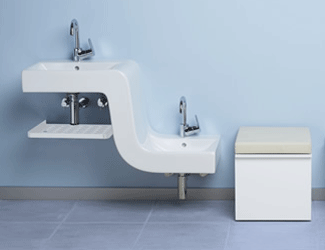 Square shaped water closet for modern bathroom design, square shaped toilet seat cover, best toilet for cleaning
MODERN WALLPAPER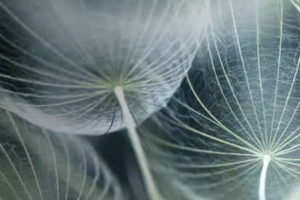 According to statistics, an average person spends about 5 years on a toilet over the lifetime. A toilet is one of the most important parts of modern bathroom design or remodeling. The best toilet for your bathroom is the combination of comfortable modern design, efficiency and beautiful shape.
Well chosen contemporary water closet creates functional modern bathroom design. Bathroom remodeling, staging and new sink, fixtures and toilet bowl installation increase the value of the house. Smart bathroom remodeling ideas, that include contemporary one piece toilet installation, adds more comfort, creating modern bathroom design that is functional and stylish, and the room that is easier to clean.
Contemporary toilet bowl designs become more technologically advanced and more beautiful every year. Stylish shapes and modern toilet seat cover designs are elements of modern bathroom interior decorating now. Choosing the best toilet design is a very personal task, but a few simple questions you answer before starting your old bathroom remodeling project can help buy the best toilet for your bathroom interior.
Contemporary one piece toilet, modern bathroom design, white elongated toilet seat and cover, best toilet for bathroom cleaning
First of all, before you get ready to look for and buy a contemporary water closet for your bathroom, you need to decide which model suits your new bathroom design best. Do not think about modern bathroom design trends, toilet reviews (although it is a good idea) or prices. The market is incredibly diverse, and you will find the best toilet for your old bathroom remodeling or new modern bathroom design project.
Best toilet for old bathroom remodeling or new bathroom design
Decide what toilet model you prefer for your new bathroom design or existing bathroom remodeling, looking through categories of contemporary water closet models online. There are three basic, but important questions to ask yourself before starting the old bathroom remodeling or new modern bathroom design project:
1. What toilet design do you like better, wall hung toilet or standard toilet, mounted on the floor?
2. Do you want to buy a toilet with an external toilet tank or you like one piece toilet design?
3. How is a toilet sewer pipe located in your house or apartment, vertically to the floor, horizontally to the wall, diagonally to the wall or to the floor?
Square shaped contemporary water closet for modern bathroom design, square shaped toilet seat cover, best toilet for bathroom cleaning
Best toilet for small bathroom remodeling
According to statistics, people buy a toilet not very often, every 15 years in average. So, when you buy a toilet, do not rush your decisions. Choose the best toilet for new bathroom design or your old bathroom remodeling, especially if you have small bathrooms in the house. Elegant, contemporary one piece toilet or cute retro water closet is a big element of small bathroom remodeling. Allow yourself to buy the best toilet design you can afford, because you like it, especially for your old small bathroom remodeling. It will be noticed right away in a small place and enjoyed. (Look at contemporary tubs and bathroom design ideas.)
Best toilet for your bathroom – the size and the shape
To find 'your' toilet design you need to 'practice'. Before you are ready to buy a toilet, sit on different toilet models. The size of the best toilet, the height and the toilet bowl shape should feel comfortable for legs, back and pelvis. The right position is when legs are bent at right angles and feet are comfortably rested on the floor.
Recommended:
Eco wall tile designs for modern life and style
Small bathroom remodeling and staging ideas
Modern bathroom design: sharp bathroom fixtures for a la mode statement
Round toilet seat and sink for small bathrooms, modern bathroom design, small bathroom remodeling ideas, best toilet for bathroom cleaning
More from contemporary design

Modern house design in Japanese style celebrates the functionality and elegance of minimalism. Airy, bright rooms look inviting and comfortable. Natural...
and enjoy free articles sent to your inbox