Modern Bathroom Design Trends Offering 6 Great Alternatives to Simple Wall Painting

Bathroom Ideas

Decorating Ideas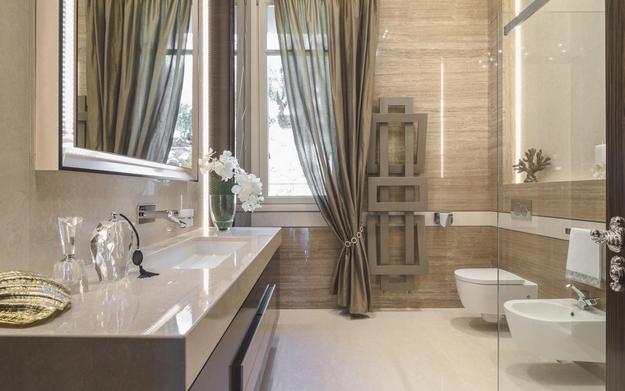 interior trends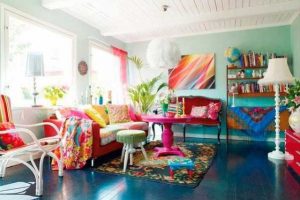 Modern bathroom trends bring beautiful materials, textures and patterns for wall decorating. Painting and ceramic tiles are popular ways to create fabulous, functional and modern wall design, but wood, concrete, plastic wall paneling, mosaic murals, wall linoleum, and combinations of these materials offer stylish, novel, surprisingly attractive alternatives to traditional bathroom design.
Lushome shares a few tips and modern ideas that demonstrate the latest trends and help select the best ways to refresh your bathroom walls. The current trends bring novelty of contemporary alternatives into wall decorating and allow experimenting with combinations of stylish textures and patterns. Ceramic tiles, mosaic tiles, wood, bathroom wallpaper, painted murals, concrete, and wall linoleum are the modern bathroom design trends that create terrific walls.
Combinations of tile designs in various sizes, textures, and colors give a chance to brighten up and personalize modern bathroom design while creating functional, stylish, and comfortable spaces. New materials allow to experiment and add contemporary flair to spacious and small bathrooms, design beautiful accent walls or add drama to all vertical surfaces.
Modern bathroom trends, wood in bathroom design
15 spectacular bathroom design trends, comfort, elegance, and artistic materials
Modern bathroom trends in decorating walls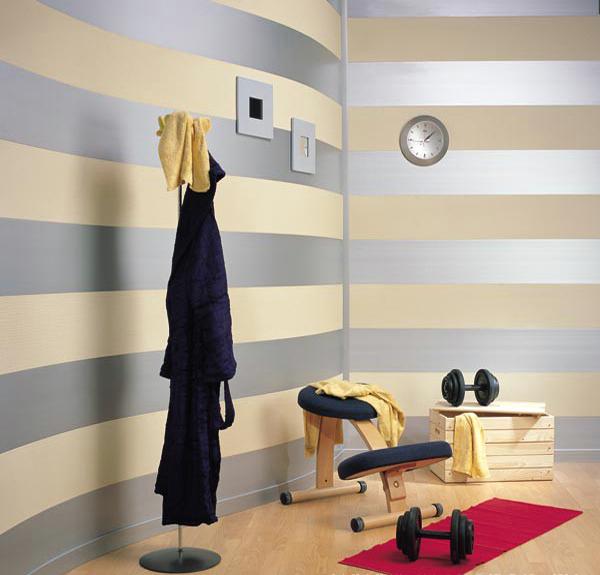 1. Modern wallpapers
Bathroom wallpaper patterns offer fabulous ideas for decorating walls. Photo prints and murals enhance beautiful themes emphasizing creative and modern bathroom design.
2. Combinations of wood and tiles
Wood and tile designs look spectacular blending new and old, traditional and contemporary, and creating warm, harmonious, and beautiful sanctuaries.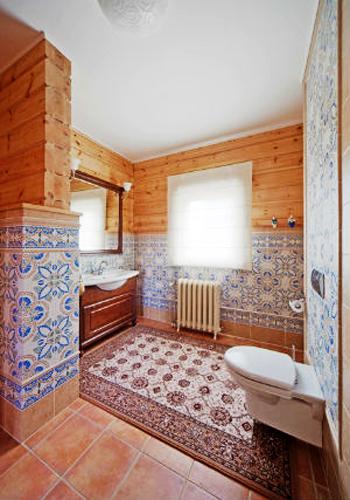 3. Concrete and stone
Concrete walls give contemporary vibe, while natural stone tiles bring luxury into modern bathrooms.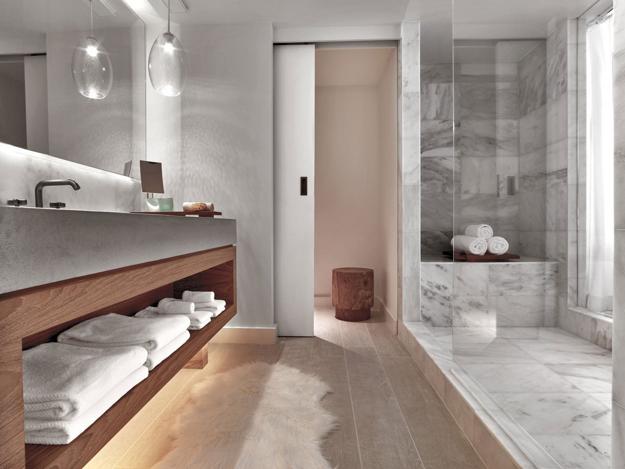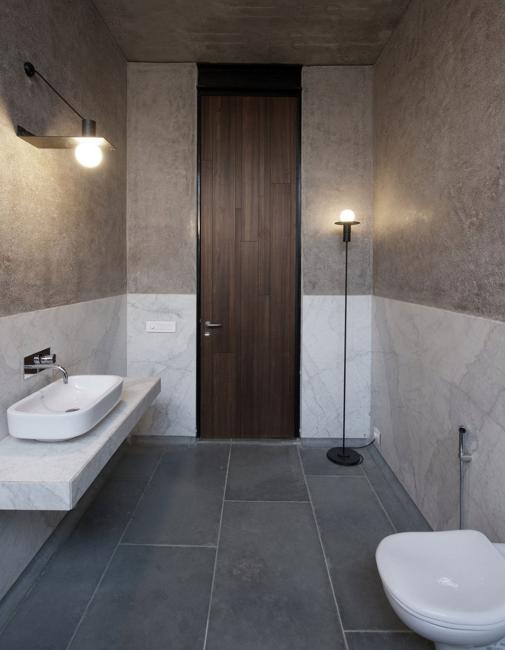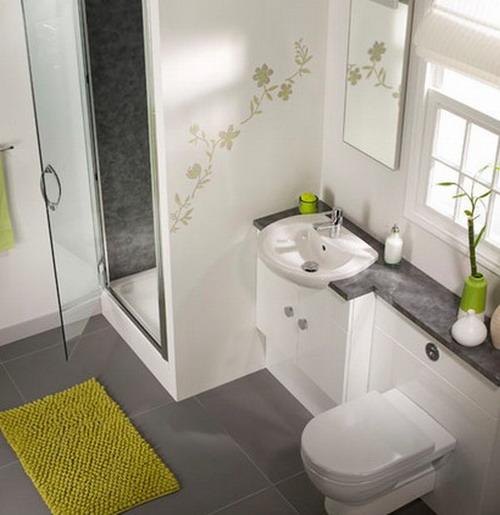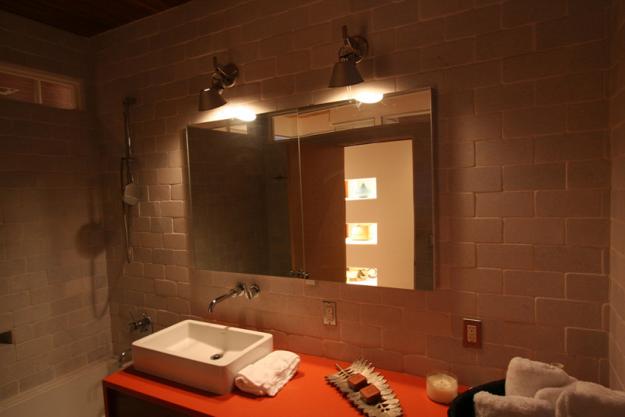 4. Wall linoleum
Modern bathroom design trends,
complete and personal solutions for every space
Wall linoleum is not cheap, but an attractive, novel material for wall decorating. Linoleum is a thin wall paneling material that can feature various textures and decoration patterns. It is practical and surprising material offering a contemporary alternative to traditional bathroom wall design.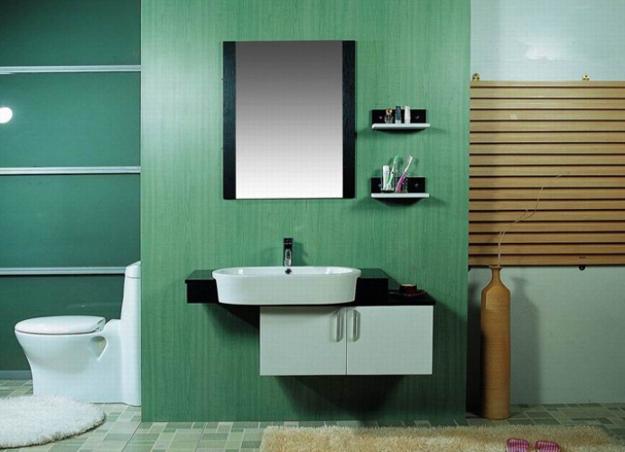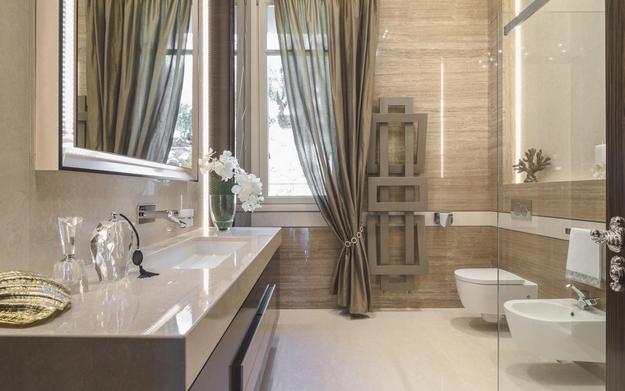 5. Wood
Wooden walls are warm, comfortable, and eco-friendly. Rustic wood or painted wooden walls blend a cozy and stylish feel with a functional and inexpensive design. Modern wall decorating with wood is a great way to create a unique, pleasant retreats while enhancing bathroom design by adding natural wood colors.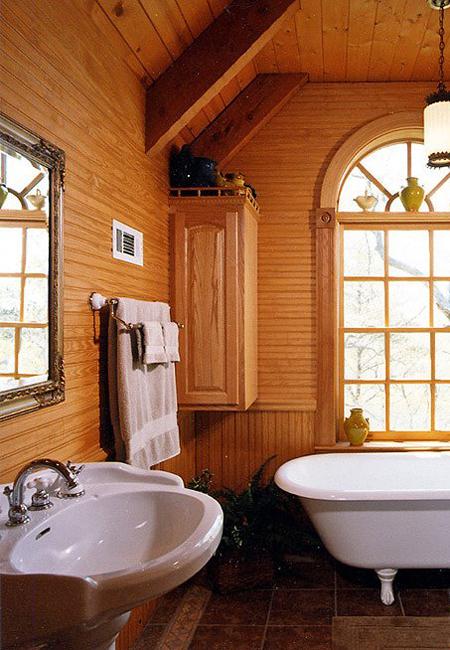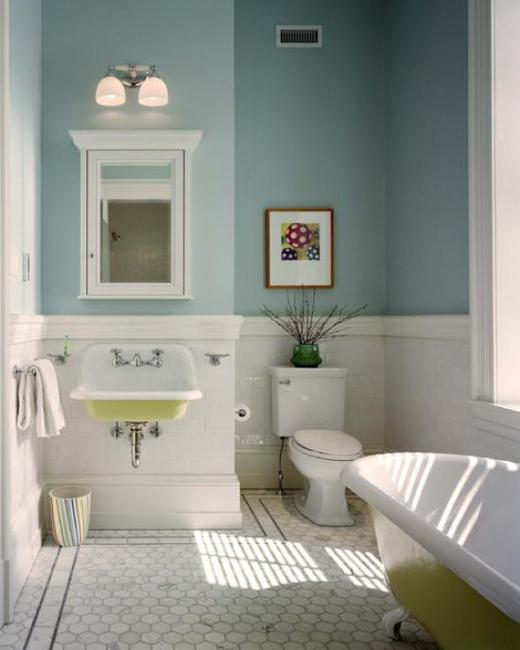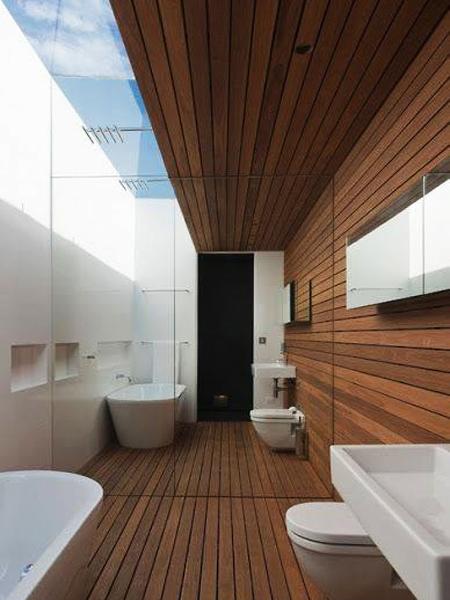 6. Modern tiles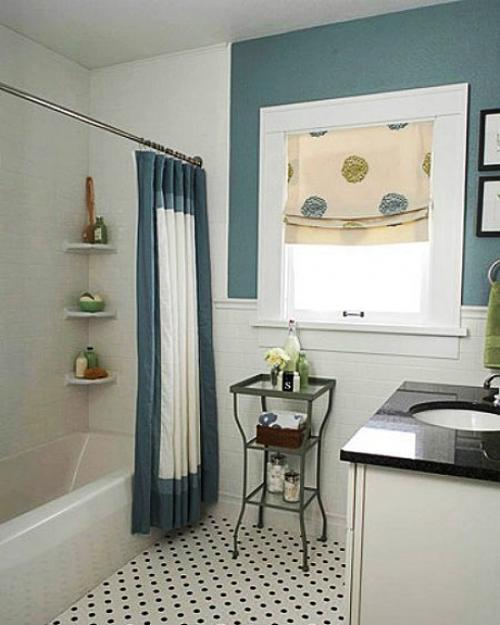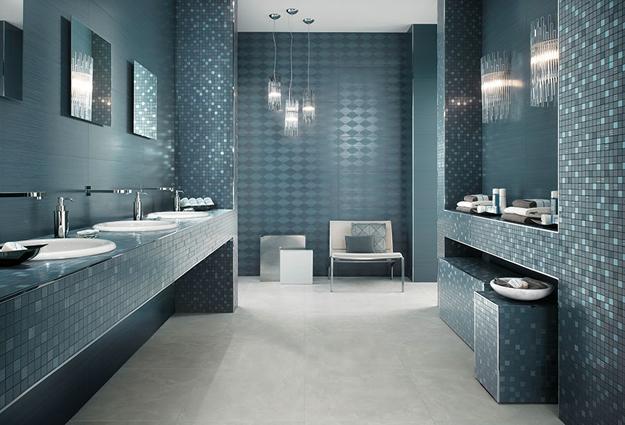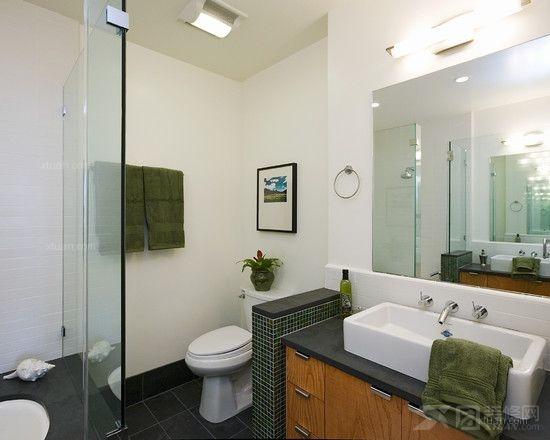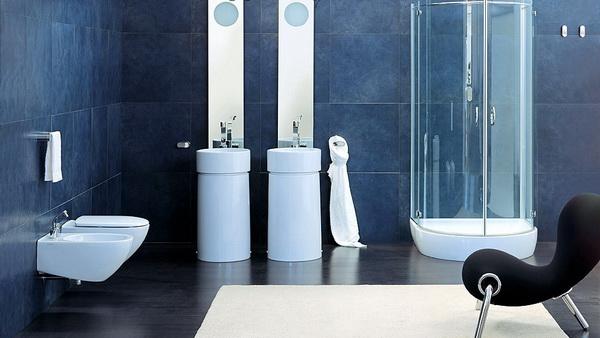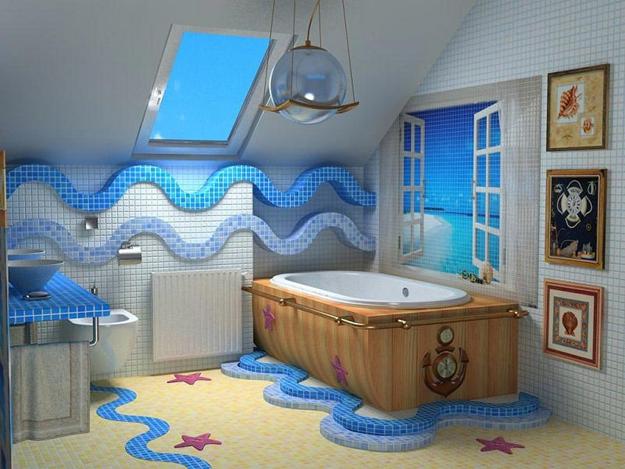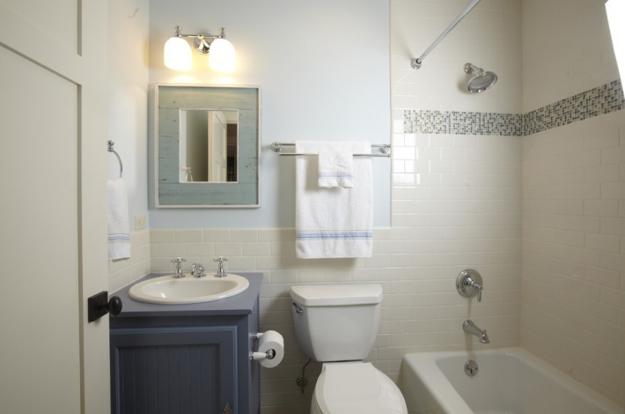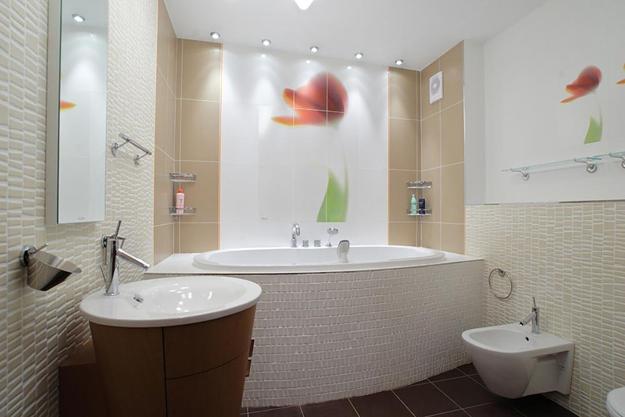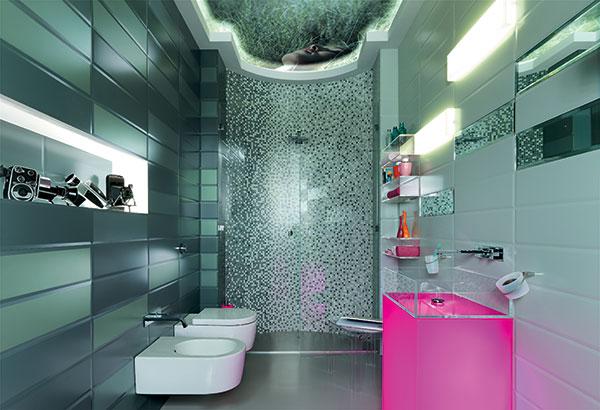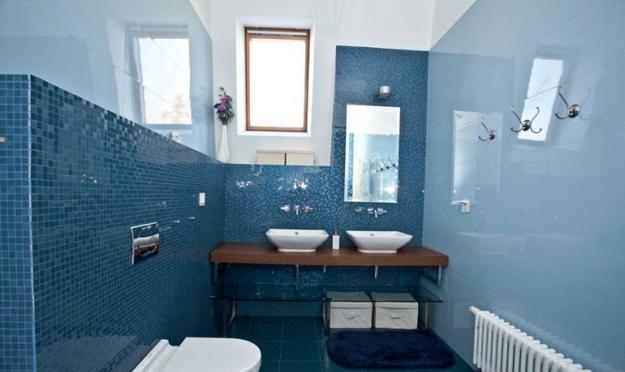 More from trends in decorating

Throw pillows in various colors, designs, and patterns are one of the easiest ways to refresh your room design and inject...
and enjoy free articles sent to your inbox