Modern Hose Design Blending Functionality of Scandinavian Homes with Attractive Accents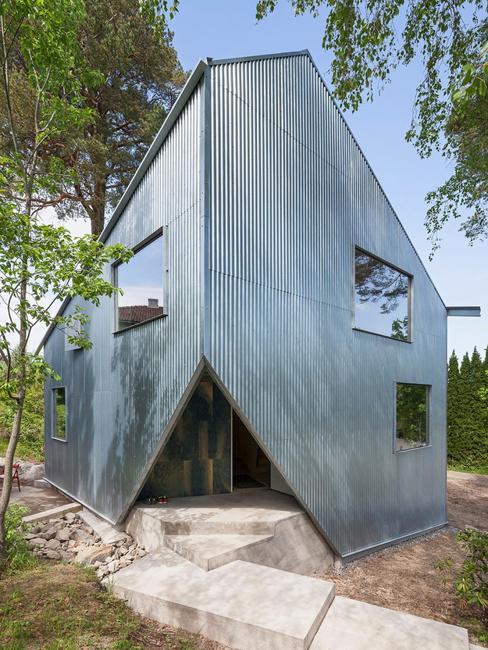 Contemporary country home in Scandinavian style
This modern house demonstrates how cheap ideas, blended with innovative details can brighten up architectural designs. The functionality of Scandinavian homes, inexpensive galvanized steel and plywood, creative triangular forms, and bright accents are cost-effective solutions that turn a house into a comfortable and beautiful home. The house is built in Sweden and offers a stylish dwelling showing the functionality and elegance of Scandinavian style.
The simplicity spiced up by unique details, and unusual designs give an original look to this affordable an attractive country home called the Happy Cheap House. Lushome presents this creative design blending harmoniously with the forest and inviting to visit a cozy country house wrapped in galvanized metal sheets and surrounded by gorgeous mature trees. Clean lines, simple forms, lots of natural light, and functionality of practical and inexpensive materials are ideal for elegantly comfortable, affordable, and unique Scandinavian homes.
Sweden is one of the most expensive countries in the world. This modern house design offers an excellent alternative to pricey Scandinavian homes. The metal exterior and plywood interior design provide inspirations for DIY enthusiasts and architects working at lowering the cost of a modern building. The prefabricated house in Sweden is small, but it has character and offers spacious, functional, bright, and modern interiors.
Modern interior design and decorating emphasizing plywood appeal
Prefabricated modern house with plywood interiors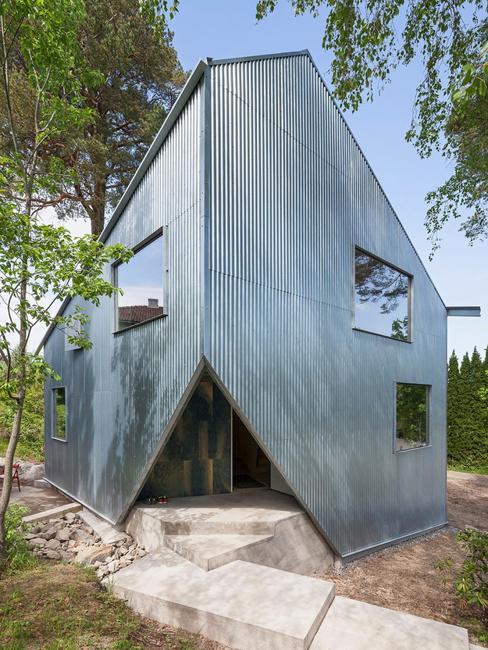 1. House exterior
Modular frames made of plywood create 110 square meters of affordable living spaces. Galvanized metal walls, in contrast, are not cheap but are perfect for cold, rainy fall and snowy winter seasons. The corrugated metal exterior protects the house, while concrete and metal combination gives a touch of contemporary style to the home design and enhances an industrial look of its facade.
2. Modern interior design
Bright home interiors in the minimalist style feature white walls, plywood architectural elements, clean lines, and simple curves which make the living spaces feel comfortable, cozy and inviting. Small accents personalize the living spaces while offering cheap ideas for decorating in the functional Scandinavian style.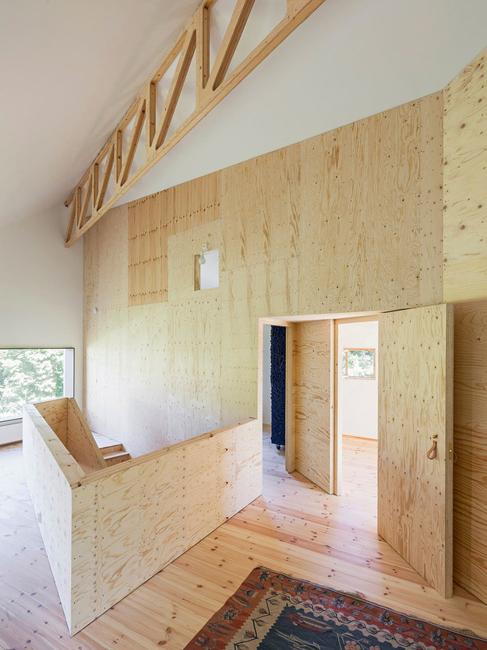 A kitchen, dining and living areas create the comfortable ground floor. The second-floor bedrooms and a den look beautiful providing panoramic views of the forest. Creative structural details and room dividers separate the open and bright home interiors into functional zones which elegantly improve the modern interior design in minimalist style.
Modern interior design ideas blending plywood with contemporary ideas
Bespoke bed beautifully crafted with plywood
White walls, plywood architectural elements, clean lines and simple curves make home interiors feel comfortable and inviting. Small, cute accents, like the leather pull handles and pretty solid wood stools, personalize the living spaces while offering fresh, creative, and cheap ideas to brighten up the functional interior design in Scandinavian style.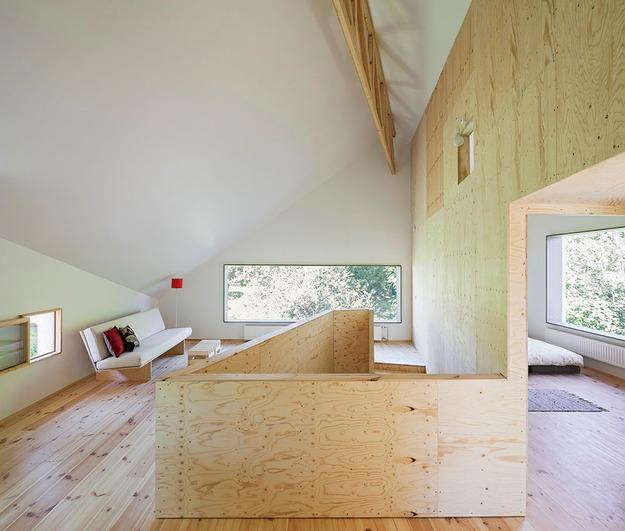 3. Colorful accents in Scandinavian style
Contemporary Scandinavian homes are excellent inspirations for modern interior design to blend the functional simplicity and original accents, cheap ideas and comfort. Creative details can give character and a comfortable feel to simple living spaces.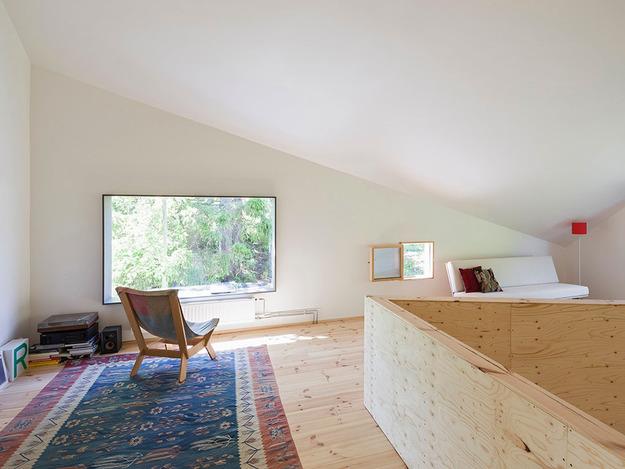 Vibrant colors, like bright red, mixed with natural wood shades and white decorating look energetic, modern, and attractive. A floor lamp with a red shade, dining furniture and outdoor furniture set in red color make gorgeous accents for home decorating in Scandinavian style. Blue colors are among favorites. A floor rug, a blue wardrobe, and blue plywood stain balance warm wooden shades and make the home interiors in Scandinavian style look interesting, original, stylish and beautiful.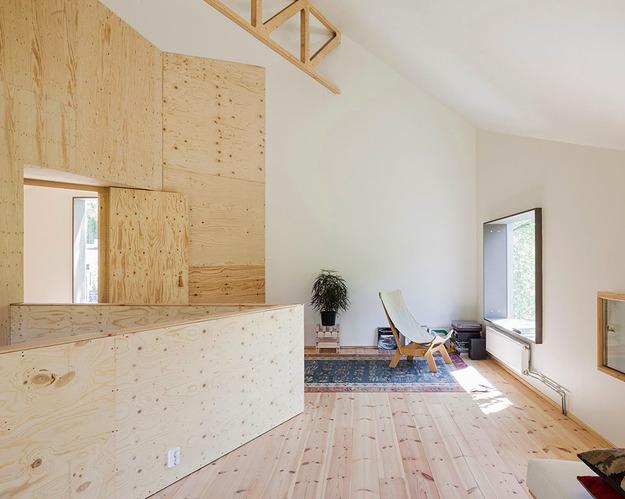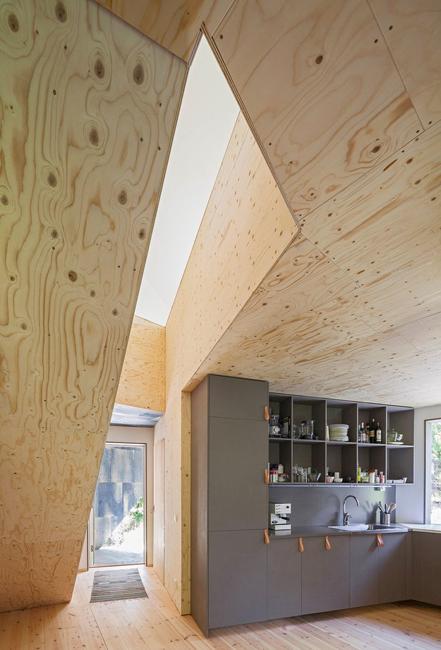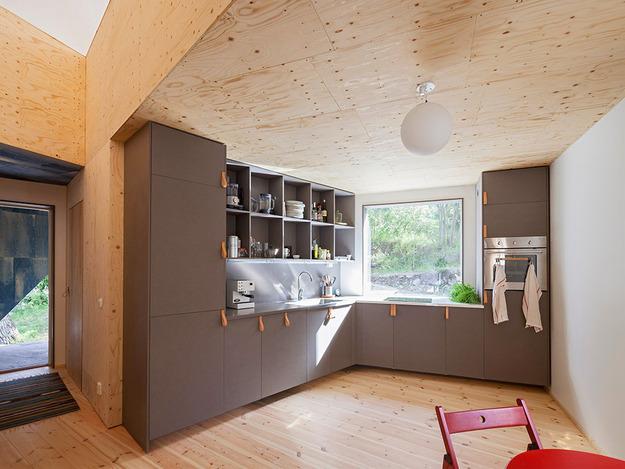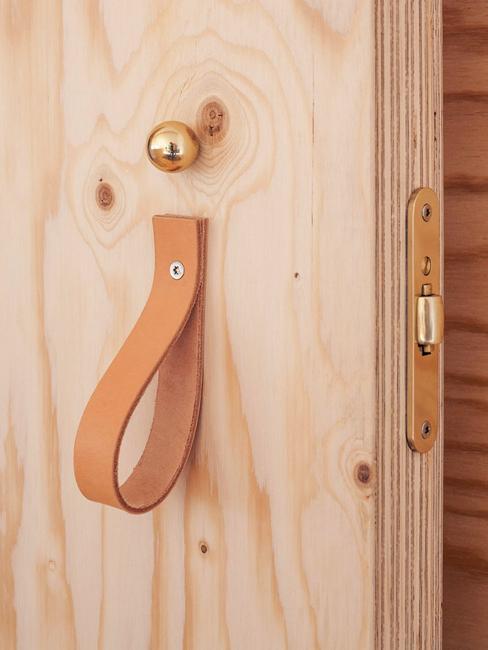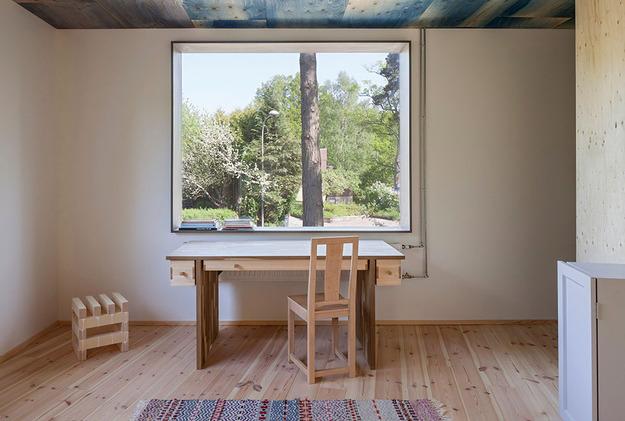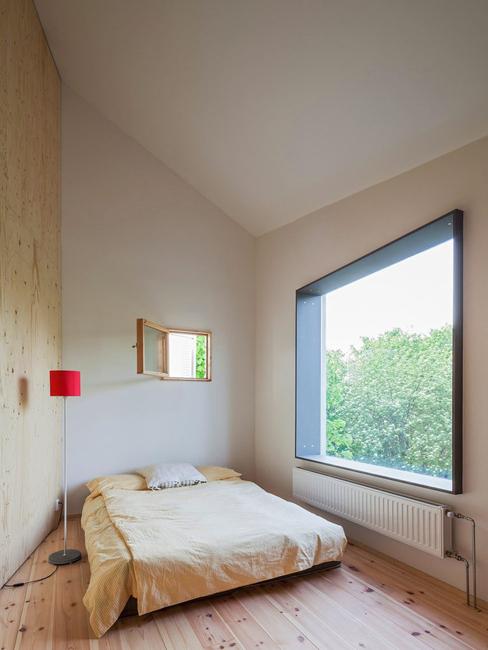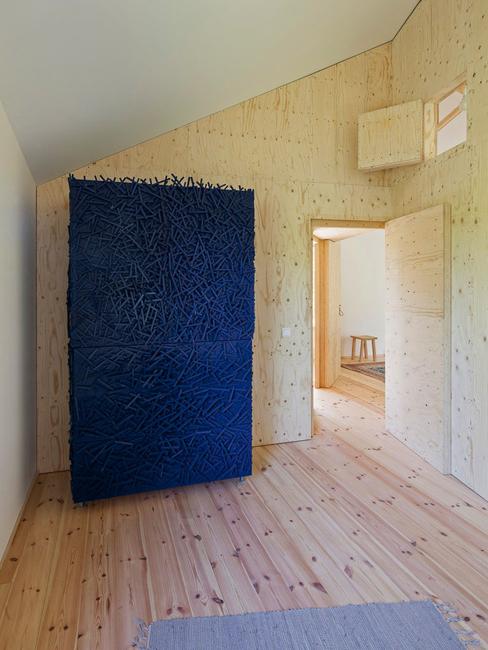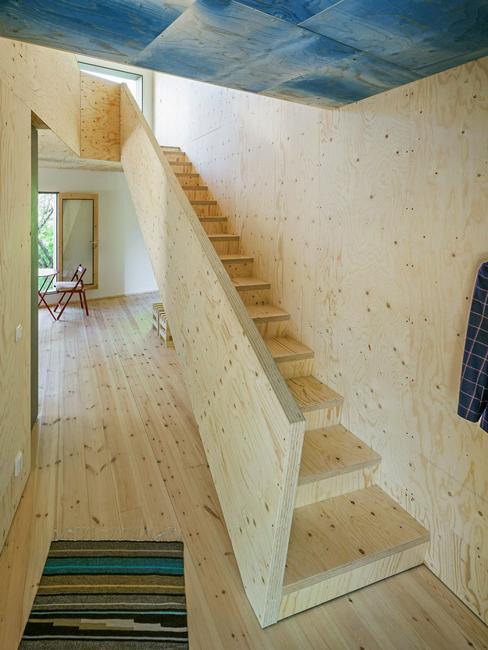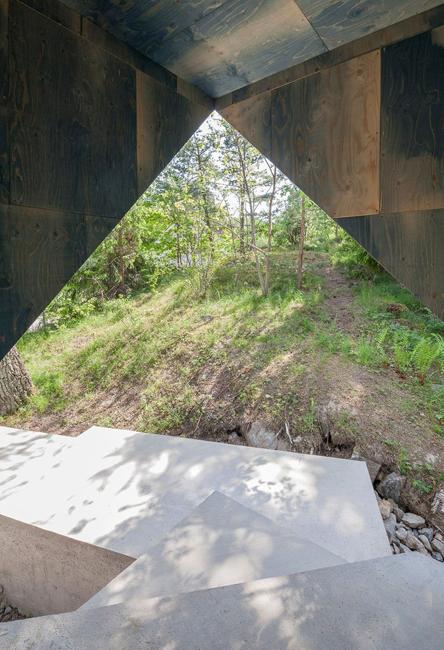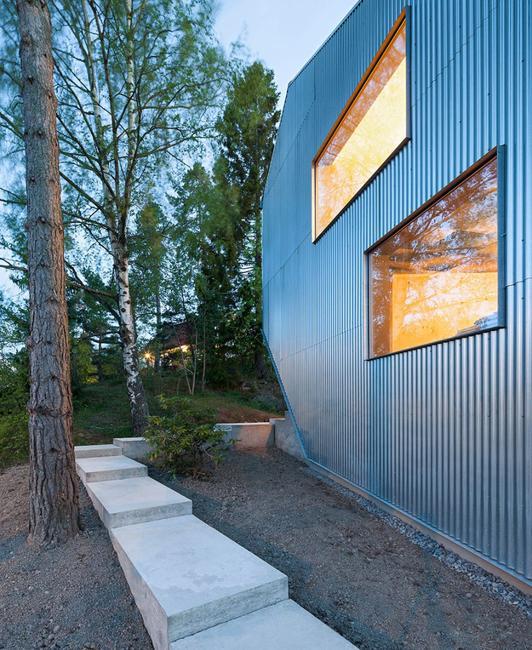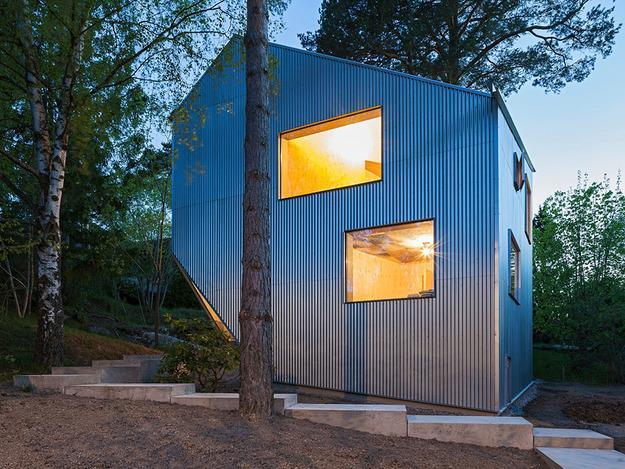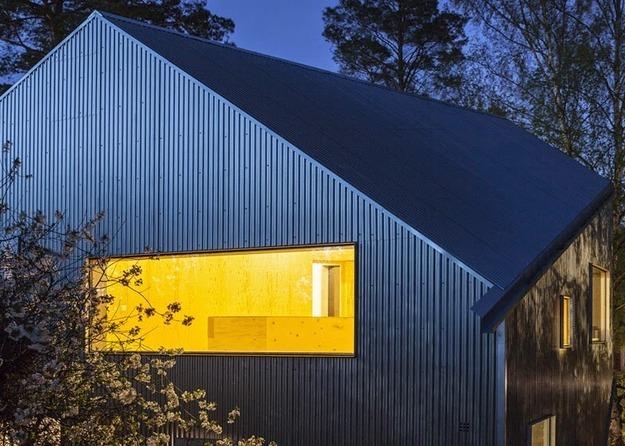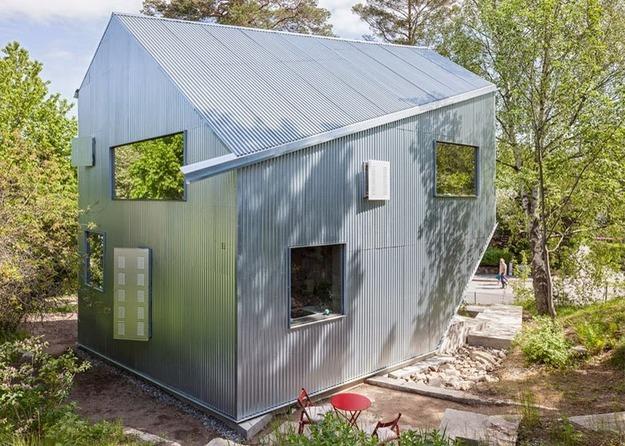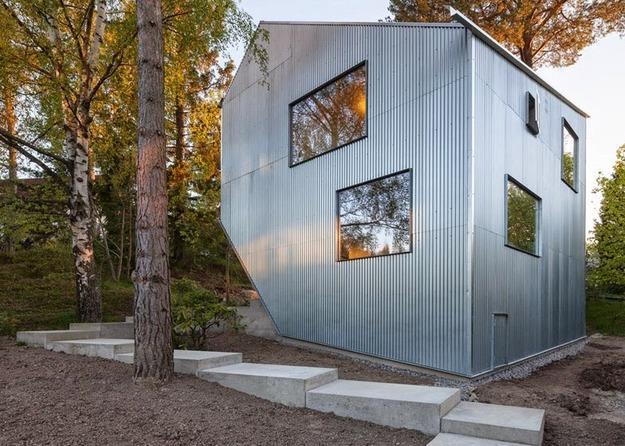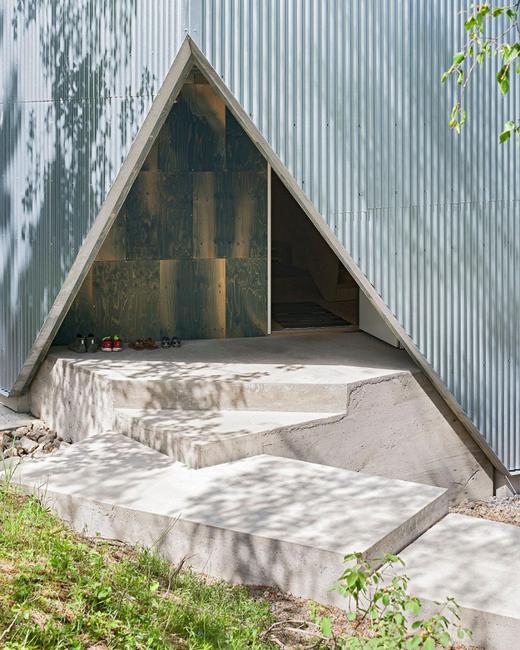 More from interior design styles

Modern house design in Japanese style celebrates the functionality and elegance of minimalism. Airy, bright rooms look inviting and comfortable. Natural...